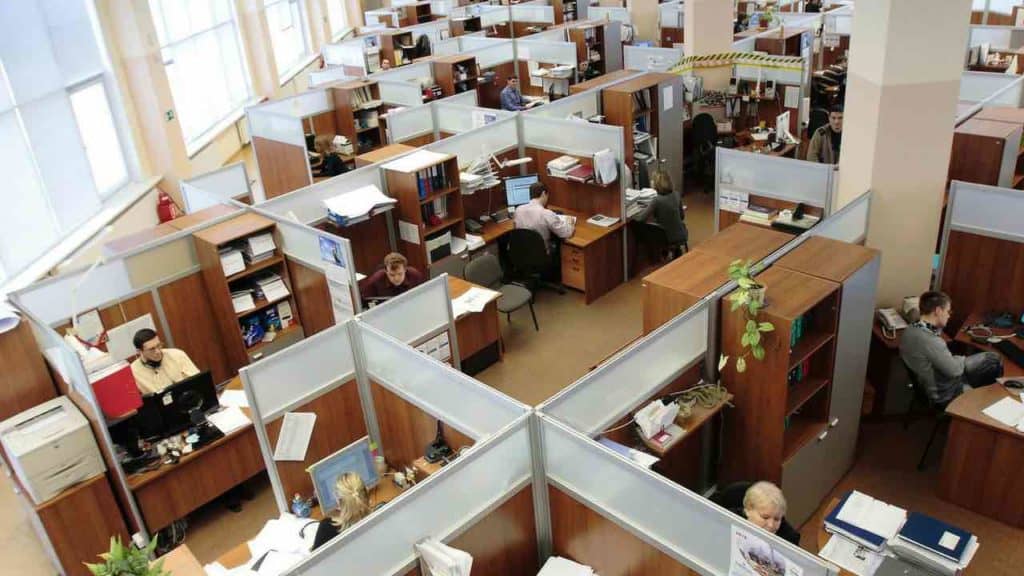 So, you want to be an entrepreneur? Well, let's get this out of the way right now, it's NOT for everyone. Social media platforms are littered with hundreds of cute motivational anecdotes, sayings, and videos that tout the magic of the hustle. Although inspirational, these things are only part of the story.
Before you run into your manager's office and scream "I quit, you smelly jerk!" take a moment and consider the following key differences between entrepreneurs and employees. Then, decide if you have the mindset to hustle to make your dreams happen.
1) Problem Solvers vs Problem Identifiers
The mind of an entrepreneur is a system of gears, pulleys, and contraptions racing to solve the next problem. They search for the complaints and inconveniences because they know that solving the tough issues brings value to people. Furthermore, they derive joy from being able to assist people.
Entrepreneurs are leaders. Everyone who has a problem goes to them for the solution. Employees are typically the opposite. Employees are skilled at identifying problems and bringing them to other's attention. Commonly, they just complain about them and say things like "Why hasn't anyone done anything about this yet?! UGHHH."
The mentality of an entrepreneur is to find and fix, while the employee's is simply to find. So, if you want to make it on your own and start a business make sure you have exceptional problem-solving skills.
2) Open Ended vs Spelled Out
Entrepreneurs don't have a job description. They decide the nature of their job. For instance, maybe Monday they're an outbound call specialist—cold calling companies to drum up business. Then, on Thursday they might be an IT Specialist because they've got to install their product at a client's office.  Perhaps on Saturday they're designing a new logo. Entrepreneurs have a diversified role.
Employees are different. Most employees punch in at a certain time and have a task they are expected to perform. There isn't much they are expected to do outside of their role. There are hundreds of people who function well because they have job descriptions. If their role were not spelled-out for them they'd be too confused. People who are geared towards being employees enjoy having their duties listed and their schedules posted. For some personalities this is perfect, and anything that's too undefined is viewed as difficult.
This is another great way to check in with yourself. If you're considering entrepreneurship decide if having an open-ended role and schedule are appealing for you.
3) The Owner Mentality
This one is a bit obvious. Having an owner mentality means that you never utter the words "That's not my job." Owners take responsibility and will do their best to assist those who come to their organization. Even if the individual is asked to do something outside their typical scope, they will do whatever it takes to provide the best experience.
The "Not my job" mentality is the infectious attitude of shrugging things off and pinning chores on other people. It is the belief that one should only do certain things, and only those things. It's a mindset that will get you stuck in a rut for years.
Possessing the owner's mentality is crucial for successful entrepreneurs, and just as helpful for employees climbing the corporate ladder. Employees can benefit by taking on this mentality because it will show their superiors that they truly care about the business. This is a universal necessity for everyone's career.
4) Guarantees
Money isn't guaranteed for the entrepreneur. It's risky, but there's also high reward. Ultimately, entrepreneurs accept the fact that there isn't a definite paycheck at the end of the week. For them it's more about the freedom of time, helping people, and the potential to earn. Of course, the other side is that entrepreneurs may spend all their time, energy, and money working on a worthless project. Consequently, they may struggle to pay bills, live the way they'd like, and may have to give up some comforts. Though there may not be a secure weekly paycheck there's no cap to their earning potential.
Understandably many people seek the safety of a job. The expectations are made apparent, the pay rate is provided, and everything is set. The person will receive a set salary of $50,000 per year. It's great! There's no uncertainty, the bills get paid, their efforts are rewarded, and there's not too much to worry about. Alternatively, the ability to earn more is determined by someone else, just like sick time and vacation time. Moreover, there's the chance of getting fired, outsourced, or receiving a pay cut.
Clearly, there are benefits and drawbacks to each lifestyle. Everyone must consider their risk tolerance. Could you go months without getting paid? Could you go months, maybe years earning the same salary even though you're taking on more responsibility?
Conclusion
There's a lot to consider when transitioning from employee to entrepreneur. It's about becoming a problem-solving machine open to uncertainty. It's important to remember that a large part of the journey is adopting the proper mindset. Once you stop thinking like you're in the rat race, you'll be able to ascend to the next level. Even more exciting is that you can go after things that excite you and fulfill the potential you see inside yourself.
So, do you still think you have what it takes to be an entrepreneur?