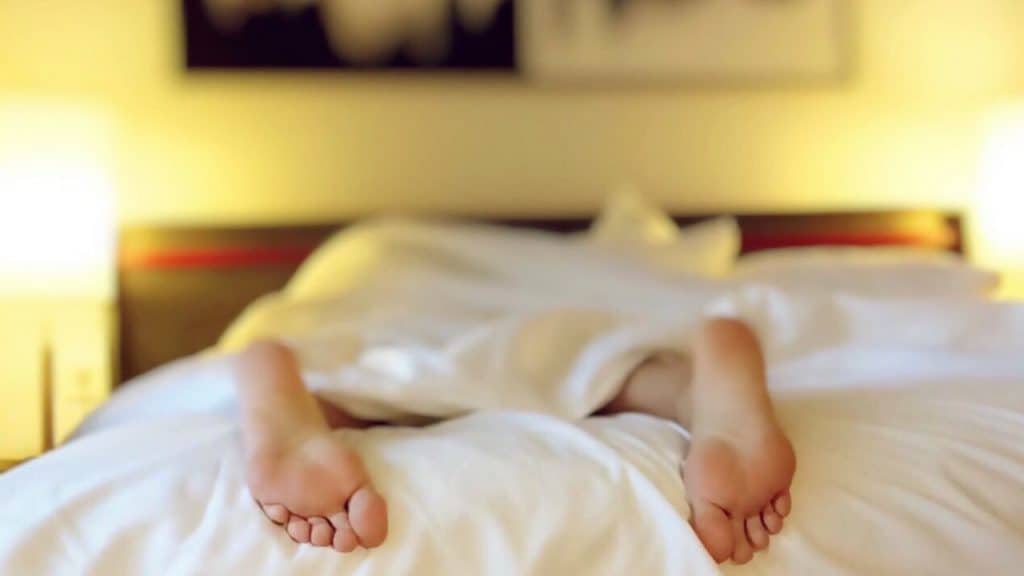 As a former anti-morning person I understand the struggle of waking up, abandoning the warm, loving embrace of your bed, and marching off into the cold arms of morning.
Not too long ago I worked for a company which required me to be at a job site by 6 AM. This forced me to be awake by 5 AM. I had to cram in my whole morning routine in 45 minutes–showering, praying, and eating breakfast. I often arrived with my eyes half open, my shirt un-tucked, and an ugly frown. Folks would greet me with the obligatory "Good morning" as I stood by the clock-in station. I wrestled the demonic voice inside my head which yelled "WHAT THE HELL IS SO GOOD ABOUT IT?!"
A normal person would have left the job-site after attendance, grabbed a coffee at McDonald's, and nestled into their office to run the meaningless reports. I am not normal. I drove off into an empty parking lot, shut off the car, reclined the seat all the way back, and slept for 15-20 minutes. I was always the first one to the office, so no one knew my dirty secret.
I only made it through that miserable year with the help of a lovely girlfriend, 20 minute naps, and excessive snacking. I never imagined I'd voluntarily get up at 5 AM, but here I am years later.
Looking back, my morning wasn't so productive. I didn't really have any semblance of a healthy routine. Much like the majority of people, my morning involved a quick dash out the door.
Contrastingly, numerous CEOs, founders, and billionaires wake up at 4:30 AM to start their established efficient morning ritual. They believe that a productive morning will contribute to success throughout the day. Here are 4 things the ultra successful do as part of their morning routine.
1. They work out
Folks like Bill Gates, Fran Tarkenton, Kat Cole, Mark Zuckerberg, and Jocco Willink start the day with a workout. Exercises range from a light jog on the treadmill to squats and dead-lifts—it doesn't matter as long as it gets the blood flowing.
The idea here is simple: health comes first. Successful people understand the importance of a healthy body and mind, as such they make sure to stay in shape. Additionally, the exercise helps clear the mind, inspire focus, and rewards the individual with a feeling of accomplishment.
2. They meditate
People like Jack Dorsey, co-founder and CEO of Twitter, meditate in the morning. The meditation practice is done for the same reasons as exercising–it promotes clarity of the mind. Meditation has been linked with health benefits such as reducing anxiety, stress, depression, increasing concentration, and much more.
Often times people get caught up in the weight of the word "meditation." They think that it's about erasing all thoughts, chanting "om", and contorting the body into a difficult sitting position. There's also this strange belief that only Zen Buddhist Monks atop the Himalayan Mountains can participate in the activity. This is just plain false.
Meditation is simple and doesn't have to take a long time. There are dozens of guided meditations on YouTube, and free apps for your smartphone. In order to meditate simply set aside some time, find a quiet space, and wear comfortable clothes. The rest is all about breathing.
Personally, I like to listen to 10-minute guided meditations on YouTube while sitting on the floor of my bedroom. After my meditation is complete I jot down 5 things I am grateful for, a few goals, and some affirmations. Doing all of these things places my mind in a positive frame to seize the day.
3. They do a tough task
Performing your toughest task in the morning makes the rest of the day seem easier. It provides you with peace of mind to know that the chore is done, and a sense of accomplishment. Moreover, it's easier to take care of the big things in the morning because that's when our creativity and will-power are at their height!
Maybe you're trying to come up with a creative article or solve a complex problem, the best time for brainstorming the solutions is bright and early! Just do what the well-known hedge fund manager and entrepreneur James Altucher suggests, write down 10 ideas in the morning. With all the creativity and will power gushing through your system you'll absolutely figure out an A+ solution!
4. They check in with family
The hustle never stops. It just doesn't. Gary Vaynerchuk knows this all too well. So, every morning he makes sure to call his family and find out how everyone is doing.
This may seem like a small thing, but it's incredibly important. Our families and friends are often the fuel for our endeavors. They feed our happiness, our strength, and our love. It can be easy to get lost in the grind, but don't forget the people you're grinding for.
Perhaps you're not close to your family, that's no big deal. Keep it simple, check in with people you love. I cuddle with my cat and send text messages to my girlfriend. That's all I need. Show your pet some affection, send out some text messages to people you're thinking about, and call if you're able.
I've never heard anyone say, "Why the heck is this person wishing me a good morning and hoping I have a good day?"