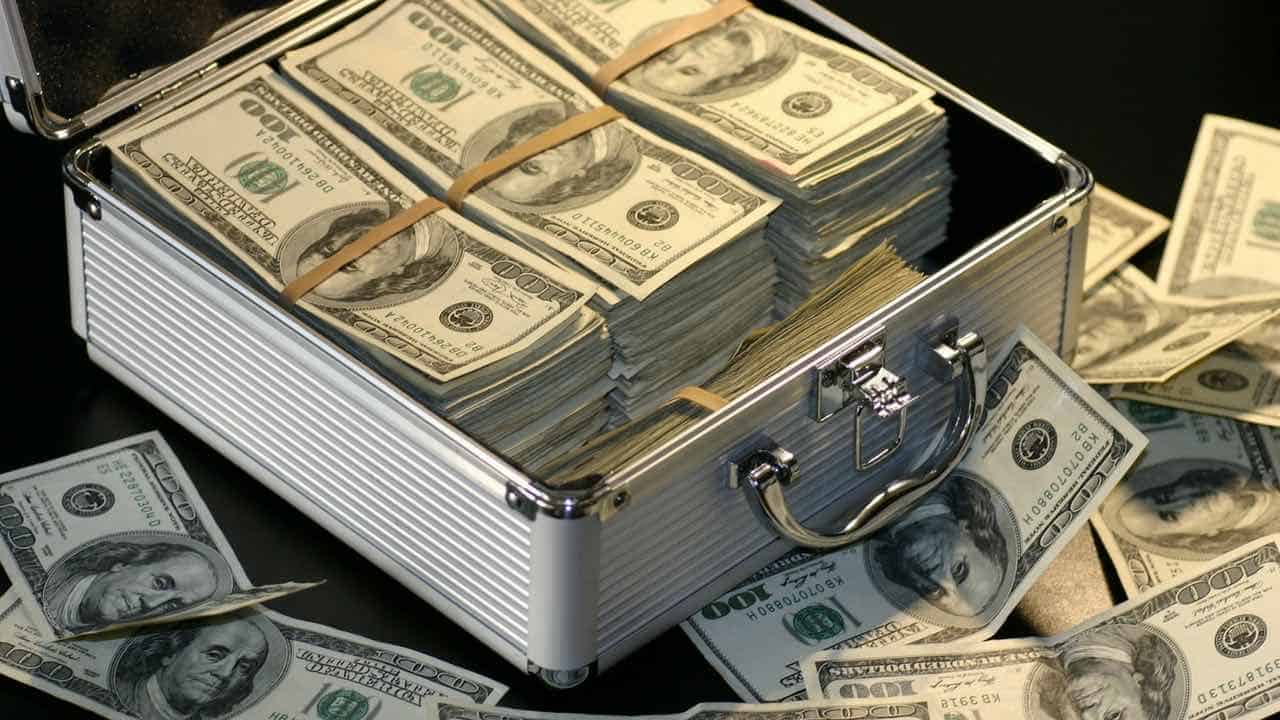 Disclaimer
We only endorse products that we truly believe in. Some of the links below may earn us some extra guac at no additional cost to you. Please pass the chips & thank you for feeding our habit.
It may be shocking to learn but inflation is not about filling up a balloon with air. Inflation occurs when the purchasing power of a given currency decreases. For instance, imagine you bought a burger from a restaurant for $3.00 last year. Since then inflation has raised the price of goods by 2%. This means that your juicy, mouthwatering double cheeseburger is now $3.06 instead of $3.00. Outrageous! Time to riot, right?
Inflation isn't just a fancy three syllable economics word that high school teachers throw around. It's something which affects us all. Sometimes it may be a meager 2% increase in prices, other times it could be a staggering double-digit number. Here are three ways inflation affects you.
| Platform | Fees | Promotions | Link |
| --- | --- | --- | --- |
| | $0 Fees | Get a cash bonus of $30-$500 when you deposit $1,000+ in the first two weeks. | Learn More |
| | $0 Fees | Get one free stock priced up to $225 when you link a bank account. | Learn More |
| | $0 Fees | Get two free stocks when you deposit $5 within 30 days. | Learn More |
| | $0 Fees | Start investing with as little as $1. | Learn More |
1. Income
Perhaps you work a regular 9-5 job and you receive a yearly raise. This can be a major problem if your yearly raise does not keep up with inflation. If your raise is 2% but inflation is 3% you no longer have the same buying power as the previous year. In this case it's imperative not to rely on only one stream of income.  It may be a good idea to start a small online business to make up the difference. Alternatively, you could negotiate with your boss.
2. Retirement
You're probably a responsible person who saves 10-15% of all your earnings. You're looking forward to an early retirement so you can play golf, run around with the kids, and write the great American novel. Sounds splendid! Unfortunately, the economy decided to forget about your schedule. Inflation has risen into the double digits—hyperinflation. With this turn of events you can't possibly retire soon. Although you saved a healthy sum of money, it just can't afford you the same quality of life. Although you can't control rates of inflation, you can control how much you save. This is a lesson to always save more than you need.
It's also a good idea to have your money invested in things like the stock market or real estate, instead of a traditional savings account. This may sound risky, but according to Money CNN the average savings account has an interest rate of .06% in 2018. Compare this to the average return of 7% on the S&P 500 stock market index. Looks like it's riskier not to have your money in the stock market.
3. Purchasing Power
Your purchasing power will decrease during periods of inflation. It's like the burger example above, everything begins to rise in price to accommodate for the economic situation. You'll notice more of your money going to groceries, gas, appliances, and other goods or services. Again, you can't control the rate of inflation, but it will serve you well to be conscious of how much you're spending. Remember to ask yourself if you can afford it, and if you need it.
Conclusion
Inflation is everywhere. It will strike in every possible way. To protect your income from the thieving acts of inflation it's a good idea to have a side-hustle. When it comes to retirement always save more than you think you may need. Finally, understand your purchasing power. You may have once been able to buy a few extra things, but in times when money doesn't go as far be sure to determine if the purchases are desirables or necessities.