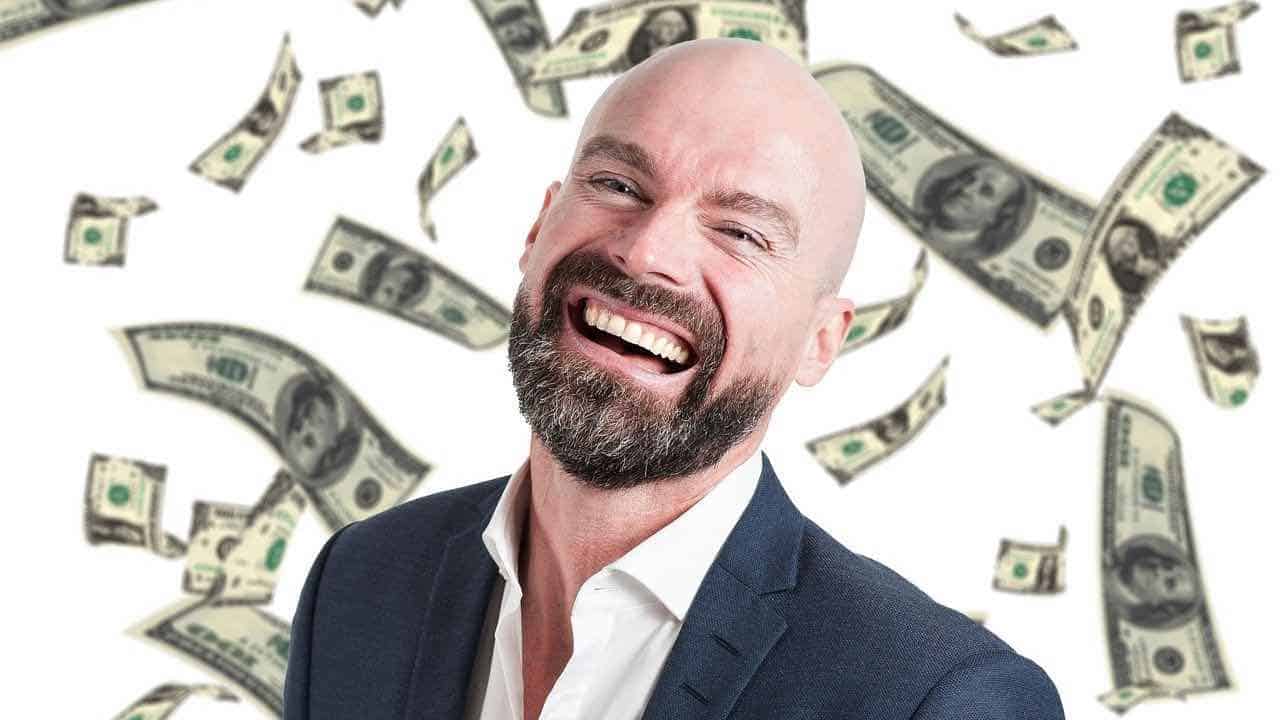 Disclaimer
We only endorse products that we truly believe in. Some of the links below may earn us some extra guac at no additional cost to you. Please pass the chips & thank you for feeding our habit.
There are many different ways to invest your money like stocks, bonds, real estate, and index funds. These are classic and proven ways to protect your money. Take a regular finance class and I'm sure you'll hear about the stock market in some fashion.
Instead of regurgitating the same information you'd find anywhere else, I thought I'd share some weird investment ideas with you. Of course, playing it safe with an index fund may be the best course of action if you don't have a stomach for risk. Alternatively, if you've got stacks of money to blow and experiment with considering some of the following ideas may be your thing.
Platform
Fees
Promotions
Link
$0 Fees

Earn up to $250 in BTC bonus when you sign up and fund your new account.

Learn More
0.5% - 4.5% Other fees may apply.
Get $5 in Bitcoin when you complete your first trade.

Learn More
0.9% - 2% Other fees may apply.

No promotions at this time.
Learn More

0.5% - 3.99% 

$20 of BTC 

for new users after trading $100 or more within 30 days.

Learn More
1. Cryptocurrency  
I can't write an article about alternative investments without mentioning Bitcoin and the universe of cryptocurrencies. In case you haven't heard about Bitcoin or cryptocurrency, they are forms of peer to peer currency that removes the necessity of middlemen such as banks. Bitcoin and all forms of cryptocurrency leverage something called "blockchain" to keep a distributed ledger of transactions. 
Whew, have I lost you yet? I hope not! 
Let's talk about the investment opportunity with Bitcoin specifically. Originally one Bitcoin was worth less than 1 penny in the year 2008. At the time of this writing, it is worth over $10,000. You may be thinking "Well, I missed the boat. Why the heck are you mentioning it?"
Although Bitcoin has risen to over $10,000 in a decade, it's all-time high was around $20,000. Many analysts and speculators believe within 5 years this digital asset will be worth over $100,000. Eccentrics in the space like John Mcafee believe that a single Bitcoin will reach $1 million per coin sooner than later. This is mainly because there is a finite supply of the currency. So, the idea is that the supply will decrease and demand will increase.
Moreover, you can buy fragments of the currency if that suits you. Why not do some research and see what it's all about?
2. Sneakers
I would have never thought about investing in shoes. Personally, I think it's ridiculous that some people pay hundreds of dollars for things you wear on your feet and scuff up. Of course, not everyone thinks like me. Sneakers have a huge following around them. People literally stand in lines for the newest releases.
So, how much can you make on shoes? First, it's not just any old pair on the shelf at Walmart that'll fetch you money. Certain pairs of Nikes, Yeezys, and Jordans are what you need to look out for. For instance, a pair of the Yeezy 350s were originally released at $200 per pair, but after some time they sold for over $7000. That's 35 times the original price!
I bet I have you reconsidering sneakers as an investment now!
3. Trading Cards
Absurd isn't it? Little pieces of cardboard with pictures on them are worth hundreds, sometimes thousands, and in rarer cases millions. As far as trading cards go, I'm referring to everything from Pokemon cards to sports cards. 
If you were a kid of the 90s and unwrapped a Pokemon booster pack to discover a hologrophic Charizard you were absolutely elated. Today, if that card were kept in mint condition it could be sold for somewhere around $400. There have been cases in which professionally authenticated cards have sold for thousands.
Obviously, it's the rare cards with a fan following that sell for higher prices. For instance, the Willie Mays' 1951 Bowman baseball card raked in $86,000 in 2008. 
Trading cards, like everything else on this list, are risky. It's tough to know which cards are worth something when you buy them early. It's not clear which athletes will have successful careers such that their cards appreciate in value. It is somewhat of a gamble, and, in my opinion, not particularly an investment.
Conclusion
Feeling lucky? Maybe you're bored with traditional investment routes. It might be time to experiment with cryptocurrency, sneakers, or trading cards. It's imperative I mention that these are incredibly risky alternatives. All of these markets are volatile, and not every purchase is a home run. Always remember to never invest more than you are comfortable with losing.