Do you have a dream to work a job that you don't hate? To try your hand at a different industry and be your own boss? To make some extra money entirely online?
I'm sure at some point or another, we've all wondered if a hobby or skill we love could be our full-time gig. I've found that many of my friends and family have this desire, and I began wrestling with the desire to make my dreams a reality a few years ago. 
It actually all started with helping my friend launch her Etsy shop! For years, my friend Sarah had been making customized products for those closest to her, and wondered if she could make some money online from her skill.
I told her she should go for it, and together we planned and launched her business. It got me inspired to try my hand at freelance digital marketing, and here I am working for myself, loving every moment of it!
Unfortunately, there are several pitfalls that are keeping most from successfully launching their own online business. I've boiled it down to 5 roadblockers that are stopping you from making bank – exclusively online.
Lack of Market Research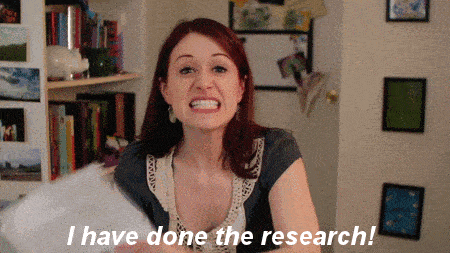 Really one of the first steps to starting your side gig is making sure there is even a desire for your product or services in the marketplace. It's tricky for most people to figure out how to "test the market," or find out if anyone would want to buy what they have to offer!
When I started out, I had to be sure that digital marketing was really a function that businesses needed, and were willing to pay for. I actually noticed the need long before I had the desire to start my business!
I had friends and family ask for my help with their company's social media or website. They offered to pay me, but I was just excited for the experience at the time.
One of the best ways to tell if there is a need for your specific skill set is when people start asking you to help them add it to their own business or life.
Similarly, my friend Sarah had friends and family asking her to make customized products for gifts, and special events, and they wanted to compensate her. They saw her passion and her skills, and Sarah saw the need for her business before it was even created. 
Do you have a skillset that seems to be in high demand from those closest to you? Maybe it's time to start charging for your valuable services! If you have a more elusive skill that wouldn't be as commonly needed, try talking to experts in the field. Ask if they see a need for your skill in the online marketplace.
No Informed Marketing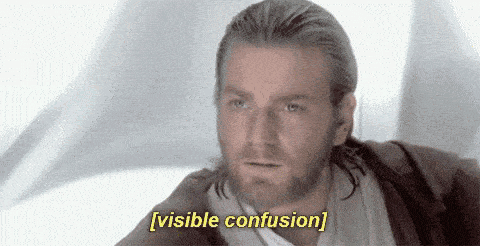 Most of us have no idea where to begin with online marketing. It seems daunting and unrealistic to expect small business owners to understand search engine optimization, website analytics, and at the same time provide an excellent product or service! 
Informed marketing is one way that you can be sure your marketing efforts are really "hitting the mark." Boiled down, informed marketing is knowing your audience.
Who are the customers that you want to reach? Are they a certain age, gender, or economic status? Where do they spend their time online?
If you seek to strategically advertise in the right places and to the right people online, you can't lose!
When working with a new business owner, or advertising for my own business, I always start small. There are so many free tools out there that can help you get the word out. 
It's also important that your efforts are laser-focused. When I began to freelance, I spent most of my time on one site, connecting with potential clients and interviewing for various positions. Instead of marketing all over the small corners of the internet, I chose one place to begin.
Unrealistic Expectations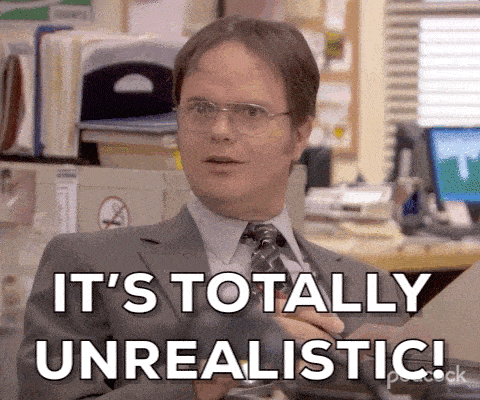 Let's be honest. We've all been guilty of dreaming too big, expecting too much from other people, or thinking we'll get lucky and have a multi-million dollar business up and running in a few months…
Don't get me wrong – it's great to dream and plan, but it's so important to remind yourself that the first year for most new business owners is not pretty, easy, or even always profitable. 
With my friend Sarah, we set small goals that were certainly attainable for her side gig. In 5 years, maybe it will be a full-time hustle for her! But for now, it was seen as extra income for her family and this set a backdrop of realistic expectations. Breaking even in her first year was a huge win!
I, on the other hand, knew I needed the income I would be making from freelancing. I set my goals high, but knew they would be hard to reach within my first year.
I knew that I would have to gain rapport with my clients, and work my way to charging higher rates. I'm happy to say that after 1 year, I was able to raise my rates and advocate for myself as a self-employed professional.
Unfocused Skills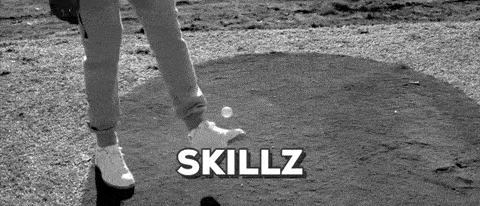 Honing your craft is one aspect of starting your own business that is often ignored. As a small business owner and someone who makes money online, you need to have legitimate skills that are specific.
Don't try to be the one-stop-shop and do all of your business functions in a mediocre way. Stay abreast of the current trends in your field, and commit to a continuation of learning and continuing to build your skills. 
One of the ways that I make sure I am keeping my skills sharp is by networking with other professionals in my field. I also try to attend webinars and even refresh my memory with tutorials on YouTube! Skill building doesn't have to be expensive – but it should certainly be prioritized.
Fear of Failure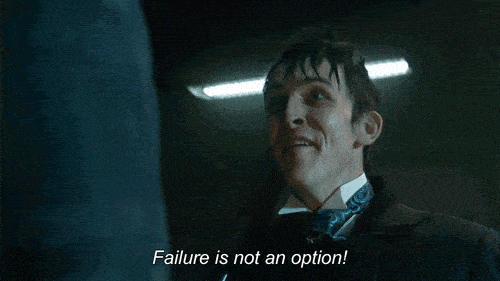 And the ultimate enemy when you're thinking of starting an online side gig is the fear of failure.
You could have all of these other items in place, do your research, make realistic expectations, and hone your skills and marketing, but, with fear standing in the way, you won't ever make the leap to venture out on your own. 
Before starting out on my own, I asked myself, "What's the worst that could happen?" I could invest some money in my startup, begin to build client relationships, and then have my venture completely fail. That's really not too bad…
So, if fear of failure is the last thing keeping you from starting (or succeeding) in your side biz, throw that fear out the window and just give your idea some backing by avoiding these pitfalls.
To Recap
Sarah and I both are now happily working from home, and making money completely online!
We have the job flexibility, professional confidence, and love for our jobs that we dreamed of. You can certainly do the same if you avoid these 5 things that have been stopping you from starting a successful online business.
Contributor's opinions are their own. Always do your own due diligence before investing.
Keep Reading: