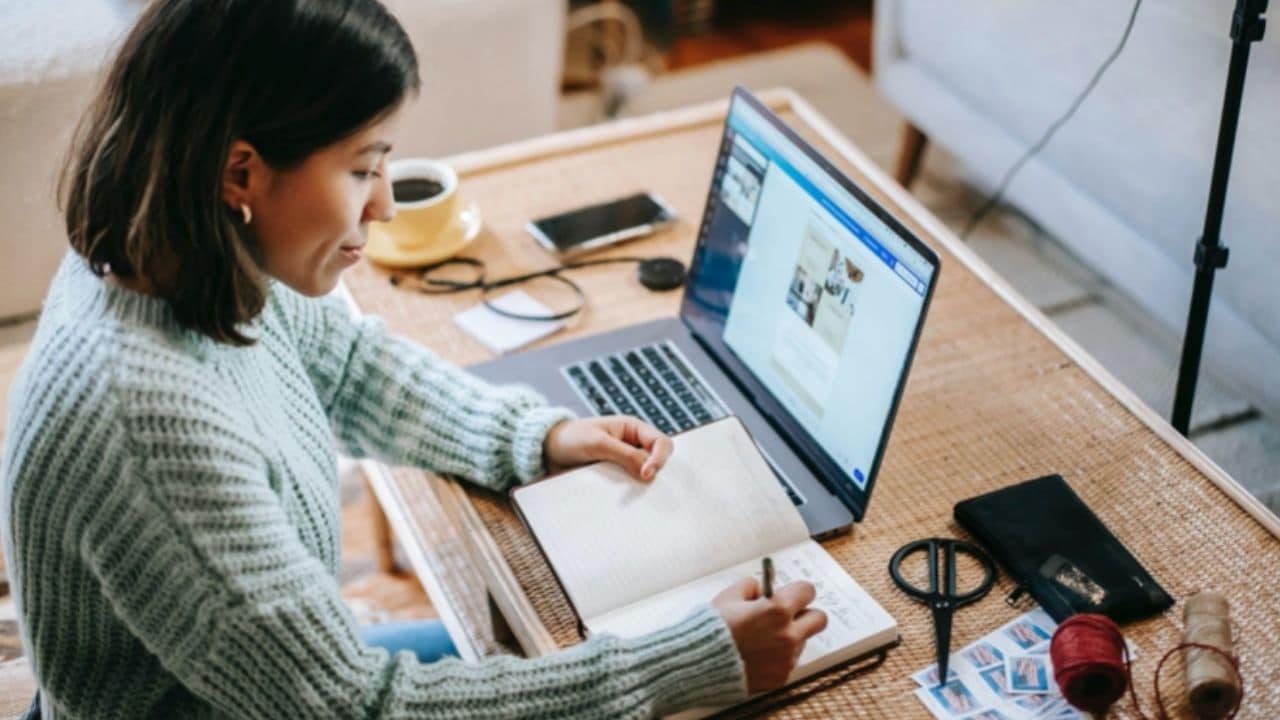 Disclaimer
We only endorse products that we truly believe in. Some of the links below may earn us some extra guac at no additional cost to you. Please pass the chips & thank you for feeding our habit.
Perhaps one of the upsides of the COVID-19 pandemic is how it accelerated our societal shift towards acceptance of remote work. And that's not only working for companies but also normalizing self-employment and side hustle culture.
More people than ever are taking to the idea of making money from the comfort of their own home, and I, for one, am 100% on board.
I love the freedom to wake up and work in my jammies from anywhere my laptop can travel. After deciding to make a living by working from home, I tried several ventures, from being an online administrative assistant to writing book reviews and even taking surveys for cash.
But that's not even scratching the surface of what's available these days. There are so many easy ways to make money from home, and here's what you need to know to get started.
In this article, we'll discuss: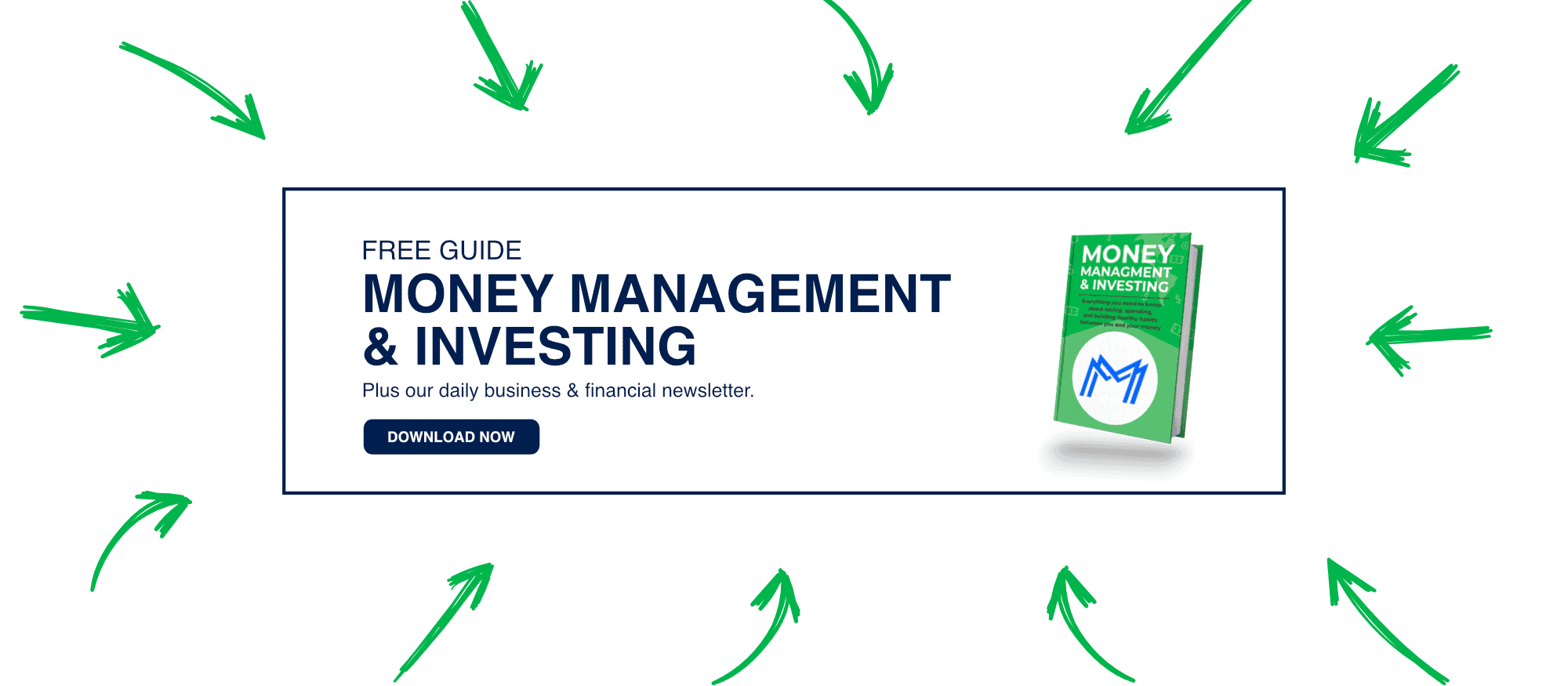 Before You Jump into a Work From Home Venture
Starting a business from home, whether it be a side hustle or a full-time job, requires a specialized skill set that differs from full-time employment. Unless, of course, your full-time employment is as the founder of a start-up, in which case you're fully prepared.
When you start to make money from home, you're doing exactly that. You're essentially the founder of your very own start-up. And that means you're in charge from soup to nuts. Sales, marketing, accounting, customer support, and IT operations all fall under you.
And that's not an easy basket of skills to learn. But before you worry about managing all that, here are 5 things to decide upfront that will help you narrow your focus and decide if an at-home career is for you.
Determine Your Availability
If you're leaning into the idea of a side hustle, be brutally honest about how much time you can spare. If you already work full-time and have any sort of responsibilities, like caring for kids, animals, a spouse, or just feeding and bathing yourself, take all of that into consideration.
When I first toyed around with starting a blog while working full-time, I realized I had about 2-3 hours a week to devote to it.
It's not much, but at least it was honest, and I knew I wouldn't be overextending myself by sticking to that commitment.
Find Your Space
I mean this in two ways. You need to find your niche, your product, your "thing" (which I'll go into some options below), but you also need to literally find a space to set up your executive suite.
That might be the far-right cushion on your living room sofa or a converted closet in the guest room. But it's critical to have a fully dedicated place to do your thing.
Creating the physical space also creates a mental space where you know it's work time once you get there.
Assess Your Skill Set
The type of hustle you land on should be something that pulls in your unique skill set. That's not to say you can't learn something completely new. But if you've never worked on a computer before, maybe web design is kind of a stretch.
Think about things you've been successful at in the past and also what you enjoy.
I knew starting out that I enjoyed making magic with words. But I initially stayed in the realm of blog writing instead of jumping into copywriting because I didn't have a background in sales. It was just an honest assessment of where I was at first.
And it helped me to narrow my focus on the kind of jobs I wanted while also figuring out what skills I might want to develop down the line.
Educate Yourself
Making money from home requires that you build your business from the ground up. You'll want to seek out basic education on things like getting organized, managing money, marketing, and sales. Then, get more granular in the specific area where you plan to specialize.
There are tons of free resources and blogs online. But you also may want to consider taking a course, earning a certification, or asking someone out to coffee that works in that field already.
Don't Be Afraid to Ask For Help
Starting a side hustle or new business can be incredibly isolating. Much of the legwork is done entirely alone. Remember that plenty of people came before you and are successful in doing what you want to do.
Don't be afraid to reach out to those people. You might find that many of them are happy to pay it forward by sharing the valuable information they've learned along the way!
The Best Work From Home Side Hustles
The beauty of side hustles is most of them have super low barriers to entry, and you can quickly pivot if something isn't working. Here are a few ideas of easy side hustles you can use to start making money from home.
Sell something you make at home:  If you're crafty in any sense of the word, figure out if there's something you make that someone else wants to buy. I briefly dabbled in the realm of selling printables online and was amazed at how easy the process was on Etsy. They handle payments and a lot of the marketing, so it really was as easy as creating my digital products and listing them online for sale. There's a bit more to it if you're selling a physical product (like shipping and such), but there are tons of resources about how to be successful selling your products on Etsy.
Take surveys: This is the epitome of an easy way to make money from home. Taking online surveys isn't going to make you a millionaire. But you can literally answer surveys from your sofa while watching your favorite tv show. Trust me, I've done it.
Start a blog:  As someone who has started many blogs, I'll be the first to tell you this is a long play and not a "get rich quick" scheme. You'll need to put in the leg work of creating a bunch of great content, then think about ways to monetize it once you get traffic. But with ads, affiliate marketing, and sales options like creating an online course, there are so many ways to make money using a blog.
The Best Businesses To Start From Home
When I think about starting a business, I'm pretty down to earth. That means I'm not dreaming about creating the next Amazon or Salesforce. I'm thinking of the one-woman show that is me and my laptop. That's why I lean into single-person businesses, like:
Freelancing: Sites like Upwork and Fiverr connect you with clients looking for virtual work in a ton of realms. I've seen companies looking for voiceover talent, t-shirt design, language translations, and even a guy wanting someone to review his photos for a dating website. The best part is, these sites are free to sign up for, so even if you're not sure what skill you'd like to offer, you can create an account and see what's out there without the pressure of needing to pay a monthly subscription.
Online tutoring: Whether you get started in your local community or join a site like tutor.com, online tutoring is in high demand. If you have a specific area of expertise or can just quickly harken back to high school algebra, there's probably a child ready to learn and a parent willing to pay for your smarts.
Virtual assistant:  Some smaller companies look to temporary employees to fill administrative assistant positions. After having done this for 9 months, I can say that it's a varied and legit way to earn extra money. Most companies just want someone to manage email inquiries and set meetings, which is easy to do flexibly. And if you can get several clients doing this type of work, you can nicely fill out a "working" week for not bad money.

The Bottom Line
There are a million ways to make money from home these days.
Whether you choose to become a freelance writer creating articles for notable publications, an Etsy master selling the latest and greatest doo-dads, or a social media manager for local businesses, there are a few key elements to remember on your way to ruling the online world.
Be honest about your availability
Know your strengths and work on developing your weaknesses
Look to others who are being successful in what you want to do
Never give up
That last point about never giving up has been my guiding light when things get hard. You can be really successful in making money from home, but it might take a bit to find the right fit.
Don't be afraid to let your entrepreneurial flag fly and try new things. It's far better to fail repeatedly than never to have tried.
Keep Reading: