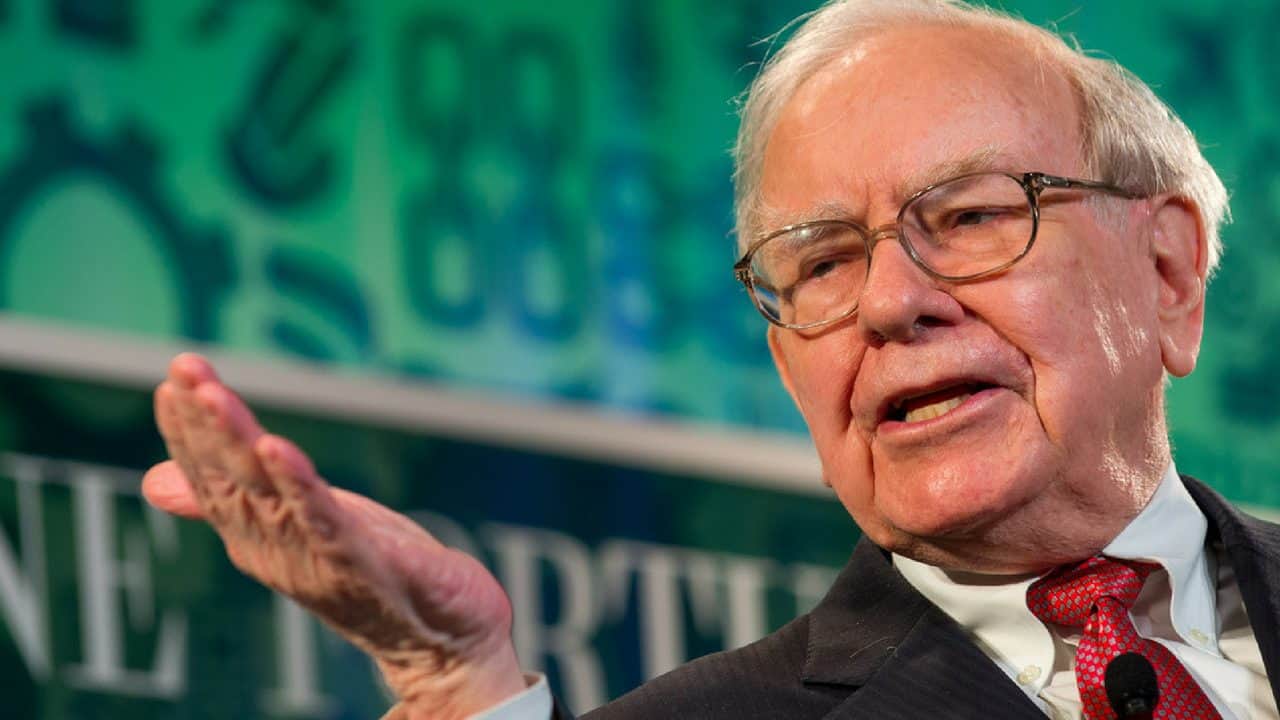 Disclaimer
We only endorse products that we truly believe in. Some of the links below may earn us some extra guac at no additional cost to you. Please pass the chips & thank you for feeding our habit.
If you're wondering, "Who is Warren Buffett?", (although it's highly unlikely as Warren Buffett's financial advice is the most sought after all over the world), here's a brief introduction: He is considered one of the best investors in history and is currently worth more than $90 billion, making him the third richest person in the world.
It's safe to say he understands money. Warren Buffett's wealth management advice is well-regarded by investors all across the globe and even forms the foundation of financial management courses in some institutes.
But Warren Buffett isn't so different from the rest of us.
He doesn't live in a flashy, opulent way although he obviously could. He bought a 5-bedroom house in Omaha, Nebraska in 1958 for $31,000 and he still lives in it today.
So here are 6 Warren Buffett tips on money:
Warren Buffett Money Advice
1. Practice Good Personal Finance Habits
The most well-known Warren Buffett money advice is to practice good personal finance habits such as creating and sticking to a budget, avoiding high-interest debt, and investing regularly.
In 2007 Buffett told a University of Florida audience, "Most behavior is habitual, and they say that the chains of habit are too light to be felt until they are too heavy to be broken." We are our habits, good or bad. Apart from bad health habits, bad personal finance habits are the most destructive and long-lasting.
One of the most popular Warren Buffett saving tips is to spend what's left of your income after saving rather than save what's left of it after spending. Known to maintain a frugal lifestyle himself, he always advises against living beyond one's means.
Limiting one's expenses is one of the best ways to save money and invest and grow your wealth over the long term. Plus it prevents paycheck-to-paycheck living which can have disastrous long term consequences and helps pre-empt the possibility of incurring debt.
2. Invest in Yourself
"Anything you invest in yourself, you get back tenfold" is probably the most well-known Warren Buffett money advice that is not directly related to money per se. Investing in yourself is the only investment you can't lose with.
One way Warren Buffett invests in his mind is by reading. No matter what you want to learn or improve on, there is a book that can help you.
Warren Buffett narrated an anecdote that dates back to his early days. In his youth, he had an extreme fear of public speaking. He faced enormous challenges as he felt extremely nervous about addressing a crowd to the point that it would cause him panic. He enrolled in a public speaking course at Dale Carnegie Institute but dropped out the first time as he was too terrified. In the second instance, he successfully completed the course – an achievement he's extremely proud of as he places an enormously high value on public speaking! In fact, years later when he addressed a business class, he said that effective public speaking raises a person's value by as much as 50%!
It's worthwhile to mention that he didn't stop there; he continued to practice perfecting the skill by conducting an investment class at a local college!
Self-investment naturally is not limited to public speaking alone. It's a broad area that encompasses all activities – education, reading, up-skilling, and learning new skills – that help you advance yourself personally and professionally.
One way Warren Buffett invests in his mind is by reading. No matter what you want to learn or improve on, there is a book that can help you.
Warren Buffett says he used to read between 600-1000 pages a day when he started his investing career. And he still spends most of his day reading.
When asked why he reads so much, he said, "That's how knowledge works. It builds up, like compound interest. All of you can do it, but I guarantee not many of you will do it."
If you don't have time to read, you can listen to books with something like Audible. Right now Audible has a promotion going on where you can get your first audiobook for free! 
3. Play the Long Game
Although not the original source for the quote, Buffett has been known to use the old adage, "Someone's sitting in the shade today because someone planted a tree a long time ago."
Growing wealth does not happen overnight. It takes time and patience.
Warren Buffett built 99% of his net worth after his 50th birthday.
One of the most important pieces of Warren Buffett money advice is to invest for the long term. As he says, the stock market is a device to transfer money from the impatient to the patient. Many people emotionally-invest because they see a stock soaring, and then they panic-sell when the stock comes down. Don't do that. It's emotional investing, and it's a fast road to going broke.
Instead, you should buy for the long term to mitigate your risk. Also, compounding is a powerful tool for growing your money. As the interest accrues every year or even month, the amount that earns an interest increases over time, resulting in a significant gain over the long haul. So wait for your investment to grow patiently over a period of years. In fact, according to Warren Buffett, the best time to hold an investment is forever.
Wondering how you can start investing? You can use something like Acorns to invest your spare change.
It's easy to use and lets you take a hand's off approach to investing. And as an added bonus, Acorns is giving Minority Mindset readers $5 to get started!
Good things take time, and everyone has to start somewhere.
4. Look for Value
"Price is what you pay; value is what you get."
If you buy the cheapest vacuum cleaner available and have to replace it six months later because it crapped out, was it a good value?
Probably not. It was merely a good price.
That doesn't mean you have to have the top of the line vacuum either. There is a happy medium between the least expensive item and the most expensive and that middle ground is often where you can find real value.
5. Keep Cash on Hand
"We (Berkshire Hathaway) always maintain at least $20 billion and usually far more in cash equivalents." Okay, $20 billion is a lot of money. But you don't need a billion dollars to follow this valuable Warren Buffet money advice.
What Warren is telling us is that we need an emergency fund.
An emergency fund can keep you out of the frying pan and the fire. The ideal emergency fund contains six months' worth of expenses.
Yes, that's a lot of money but be ready for the worst. You need an emergency fund.
Should something catastrophic happen, like a job loss, you can live off your emergency fund instead of your credit cards. Credit card interest can pile on really quickly if not paid on time.
Besides serving as a contingency fund in the event of job loss, having surplus money on hand also provides a 'cushion' for other sudden and unforeseen expenses like home repairs or a health insurance upgrade. But that's not all! It will also open up investment opportunities. For instance, if a sound investment prospect suddenly becomes available, you can consider redirecting a part of your emergency fund to take advantage of it.
6. Be Generous
"If you're in the luckiest one percent of humanity, you owe it to the rest of humanity to think about the other 99 percent." Warren has walked the walk in this regard.
He has given away billions of dollars' worth of his own shares in Berkshire Hathaway to a variety of charities.
And you don't have to be in the 1% money bracket to follow this noble Warren Buffet money advice either – help others or be generous.
Be generous with your time, your kindness, your knowledge, and your skills. There is someone out there whose life you could change.
Warren Buffett's money advice is regarded as the Holy Grail in the financial investment sector. Follow his tips to enjoy a life that is free of financial worries!