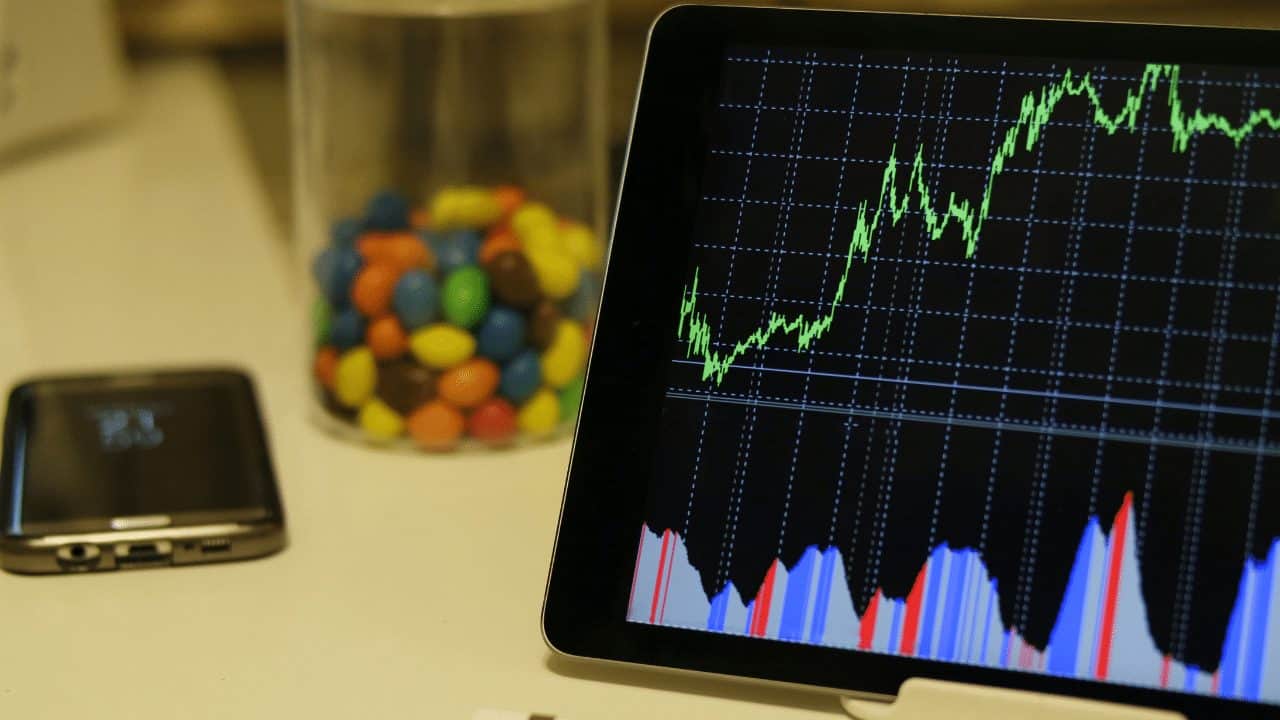 Disclaimer
We only endorse products that we truly believe in. Some of the links below may earn us some extra guac at no additional cost to you. Please pass the chips & thank you for feeding our habit.
If the idea of stock market trading compels you to want to learn more and begin experimenting, we think Webull should be your first stop.
Webull is a low cost, self-guided brokerage app that provides you with tools to help execute trades, research stocks, and more.
No matter how much you read and learn about trading, experience is the only thing that can genuinely help you understand the market and hone the skills you need to profit.
There's only one thing you need to get started with stock trading: a brokerage account through a financial firm.
Here are six reasons we think you should use Webull as your brokerage firm, especially if you're a beginner.
6 Reasons We Think You Should Use Webull To Get Started Trading Stocks
Webull is one of the top stock market investing apps on the market right now.
Founded in 2017, Webull has grown to serve roughly 750,000 daily active users, and is a trusted member of SIPC.
That means it will protect all of your investments from fraud or hacks up to $500,000.
So, you know your money is safe on Webull, but here's 6 other reasons why you'll love trading on the platform.
1. No Minimum Deposit Required
You don't need to spend a fortune learning to trade stocks!
Webull lets you get started on any budget by waiving the minimum deposit requirements that so many other firms require.
Beginners welcome! 
No minimum deposit makes this service an excellent learn-as-you go platform. You can get started with a small investment and add more as you gain experience. 
With Webull, you don't need to risk losing thousands of dollars on beginner mistakes.
Instead, start with a small investment that lets you experiment freely and take more risks without fear of  putting a dent in your finances.
2. Zero Commission On Your Trades And Zero Account Management Fees
Unlike most brokers, Webull does not earn revenue through commissions on your trades for stocks, options, and ETFs. 
Not paying commission means you'll pay LESS every time you trade, and you can enjoy those savings over and over again.
Webull gives you several breaks that lower stock trading prices, such as:
No commission on stock, options, and ETF trading

No contract fee for options trading

No account management fees
No minimum deposit plus commission-free trading, free options trading, and no-fee account management make Webull a low-cost trading option that removes many of the financial barriers to stock trading.
Now, you don't need to save money or make financial preparations to learn how to trade stocks. 
Even if you're a beginner on a budget, you can jump in and get started trading stocks right away on Webull!
3. Robust, User-Friendly Platform
Webull's platform allows you to analyze trends and take advantage of trading opportunities on the device of your choice.
Its trading software is available on iOS, Android, Windows, and Mac, and you can use Webull on mobile, desktop, and web trading platforms.
The in-depth analysis tools mean you've got instant access to perks such as:
Intuitive, advanced charts

Multiple indicators

Free level-2 advanced Nasdaq TotalView
Its fully-customizable platform allows you to:
Consolidate watchlists.

Analyze charts.

Place orders.

Check your positions across mobile, PC, and web platforms.
We love that Webull's multiple interface options let you stay up-to-date and manage your investments from any device, wherever you go!
4. Extended Trading  Hours
Webull's extended trading hours mean you can make trades anytime between 4:00 a.m. and 8:00 p.m., instead of having to do everything during the traditional market hours of 9:30 a.m. – 4:00 p.m. (EST).
This means you can get started trading stocks in your spare time, even if you work a 9-5 job that keeps you busy during regular market hours.
Extended hours also allow you to move quickly when breaking news indicates a potential change in the market.
Webull's platform supports full extended hours, including pre-market (4:00 a.m. – 9:30 a.m. EST) and after-hours (4:00 p.m. – 8:00 p.m. EST) trading.
5. Resources For Beginners
Webull provides several tools, services, and support options.
Combined with its low-fee and no minimum deposit, this makes the platform one of the top brokerage firms for beginners.
You'll find several ways to learn and improve your stock trading skills on Webull, such as:
Online Help 24 Hours A Day, 7 Days A Week

Paper Trading Competitions

Outstanding Help Section

Weekly market news plus tips on the blog
You can also join Webull community forums on Facebook and Reddit to accelerate your learning and develop relationships with other traders.
On other social media platforms, such as Twitter, you can search the #Webull for more conversations and questions about the platform.
You're not on your own when you trade on Webull, and we think its support, forums, features, and tools make it an excellent platform for both beginners and experienced traders.
6. Outstanding Reviews
Webull rates highly among industry insiders such as Daytradingz, Warrior Trading, and Benzinga.
Its commission-free trading, zero maintenance or platform fees, and intuitive but robust interface are reviewers' favorite features.
Webull is recognized as the 1 trading platform in several categories:
1 Best ​Overall Investment App

–

Daytradingz, 2019

1 Best Brokerage For Beginners

–

finalist, Benzinga, 2020

1 Best brokerage firm for undercapitalized active traders

(part-time traders with under $100K invested) –

Warrior Trading review, 2020
Use Webull To Get Started Trading Stocks
Webull truly is one of the top resources for new or experienced investors alike to make daily trades of assets.
If you're looking for a platform that's legitimate and well-respected, allows you to get started with no minimum deposit, and never bombards you with fees — check out Webull and open a free account today!