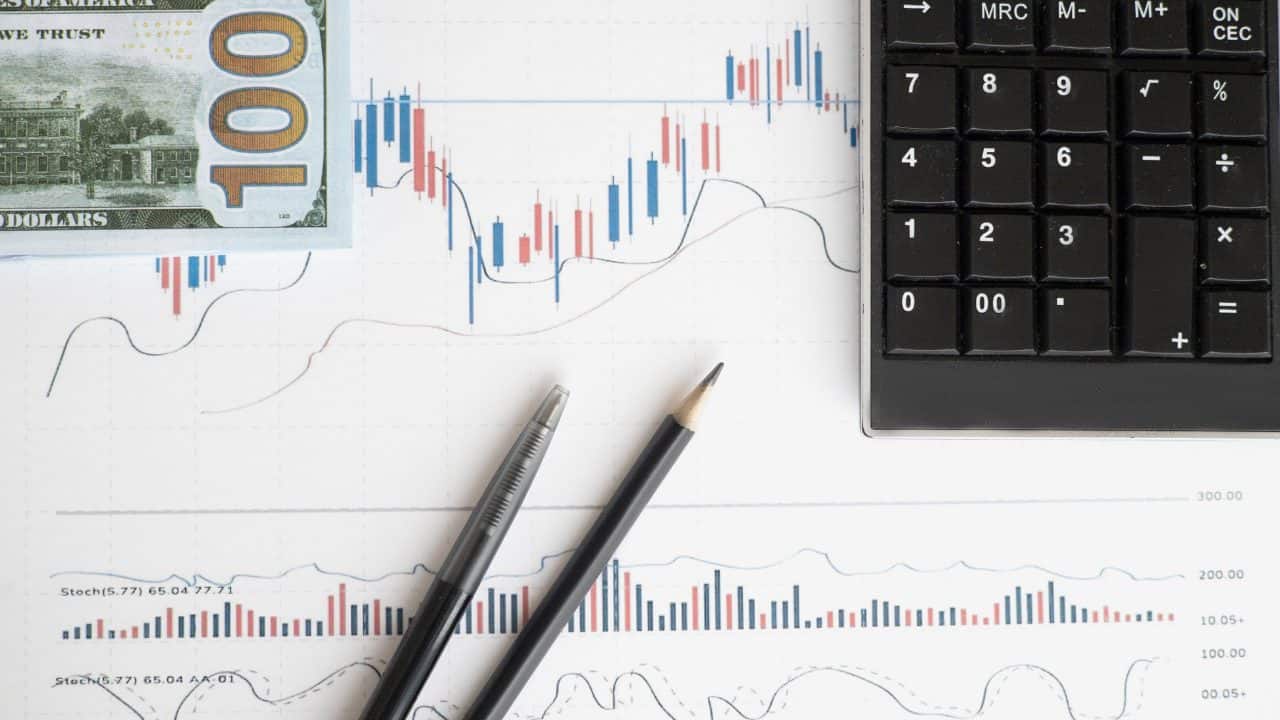 Disclaimer
We only endorse products that we truly believe in. Some of the links below may earn us some extra guac at no additional cost to you. Please pass the chips & thank you for feeding our habit.
"Investing" has a very specific meaning in the world of finance. While people usually think of investing in terms of the stock market, in real life you can invest in all kinds of things.
You can definitely invest in stocks, bonds, and funds to grow your money, but you can also reap dividends in terms of your health, career, and earning potential with the right investments, too.
Not everyone has thousands of dollars to throw into investments. Fortunately, you can reap dividends in pretty much any aspect of your life with just $100.
Curious what you can get with just $100 (or less)? I've had great success investing in these 7 things for a happier, richer life. Try them out to reap sweet, sweet dividends in your daily life.
| Platform | Fees | Promotions | Link |
| --- | --- | --- | --- |
| | $0 Fees | Get a cash bonus of $30-$500 when you deposit $1,000+ in the first two weeks. | Learn More |
| | $0 Fees | Get one free stock priced up to $225 when you link a bank account. | Learn More |
| | $0 Fees | Get two free stocks when you deposit $5 within 30 days. | Learn More |
| | $0 Fees | Start investing with as little as $1. | Learn More |
1. Set Up an Emergency Fund
Okay, before you do anything, I have to ask: Do you have an emergency fund? If you don't, please slap that $100 into a savings account.
Sure, "saving" isn't the same as "investing" from a financial perspective, but saving money is definitely an investment in your future self.
Bad things happen and you never know when that $100 will be the difference between keeping your apartment or sleeping on the street. I'd say a savings account is a wise investment for that reason.
2. Invest in Stocks or Retirement Accounts
Looking for a more traditional investment? While some investments require you to put in thousands of dollars to open an account, there are plenty of options you can try with just $100.
Try investing in things like:
Fractional shares: I own fractional shares in Tesla and Amazon through Stockpile, but there are plenty of marketplaces where you can find fractional shares. Fractional shares allow you to buy a sliver of a full share at a lower price. That means you can still invest in stocks without spending thousands of dollars on one share. Neat, huh?
529 plans: Got kids? Invest in their education by funneling that $100 into a 529 plan. These college savings accounts are invested over time and—hopefully—grow enough to fund your child's education.
401ks: Does your employer offer a retirement plan? Great! Chances are, you can add a little extra money to your retirement account whenever you want. Funnel that $100 into your plan if you have one.
IRAs: I have a SEP IRA since I'm self-employed, but a Traditional or Roth IRA is a good option, too. These plans might require an upfront investment, but once that's set up, you can generally add extra funds whenever you want. I like to add $100 here and there to grow my accounts over time.
Keep in mind that investing is complicated and there are no guarantees. Investing in the market is inherently risky, but if you play your cards right, you can generate juicy financial returns over time.
3. Pay Down Debt
Debt counts against your net worth. Whether you're trying to boost your net worth or you just need some financial wiggle room, paying off debt is a great idea.
Back when I had a car payment, I would put an extra $50 here and there on the loan. It didn't make me rich or anything, but every dollar mattered.
I recommend putting that $100 on your smaller debts, like credit cards, first. This way, you can eliminate an extra monthly bill and have more money to funnel into bigger debts, like student loans.
4. Buy Cryptocurrency
I am by no means a crypto expert, but my husband goes ga-ga for Bitcoin. He purchased $100 of crypto a few years ago and loves nerding out over its change in value over time.
Since crypto has grown in popularity and demand, it could be an interesting way to invest $100. 
Keep in mind that crypto is pretty volatile and things can change overnight. I wouldn't put my entire life savings in crypto personally, but if you have $100 and want to see where things go, consider giving it a try.
5. Invest in Your Health
Health is wealth, after all. I've had my fair share of health problems in my 20s, and that's why I take my health so seriously today. You can always make your money back, but if you lose your health, it's pretty much gone.
If you're trying to invest $100, consider spending that money on something that will help you live a happier, healthier life. Everyone's different, but that might take the form of:
Counseling sessions.
Going to the dentist.
Getting your annual physical.
Smoking or drinking cessation.
Signing up for a gym.
Buying good running shoes or workout clothes.
Paying for online fitness classes.
A healthy meal prep subscription.
Upgrading your fitness equipment.
You get the idea. Think hard about your life and invest your $100 into whatever services or products will get you healthy.
6. Enroll in a Class
"Investing" can also look like growing as a human being. I've definitely invested in a few classes, courses, conferences, and certifications—and I've never regretted spending the money.
This might take the form of enrolling in a financial class so you learn how to budget or how to invest. Your local community college likely has a personal finance course you can take, but you can also find plenty of courses online.
In terms of your career, will a particular training or certification help you earn more money? For example, I took a Photoshop certification course years ago to plump up my resume and boost my earning power.
There's nothing wrong with taking a class on something you really enjoy, too. I once paid $60 for a French baking class that taught me how to bake perfect macarons.
Let me tell you: I bake a mean batch of macarons now! And since these bad boys are so expensive at the store, I've been able to save myself and my family hundreds of dollars by baking fancy cookies myself.
As fun as some classes can be, make sure your investment will generate a return. Sign up for classes that are actually going to make a difference in your life; otherwise, it's a waste of money.
7. Set Up a Side Hustle
Did you know that 45% of American workers have a side hustle? That's pretty impressive! Whether you want to pay off your student loans faster or you want to start a business of your own, a side hustle is a great way to make more money on the side.
The thing is, it costs money to make money. The old saying is true, my friends. In my case, I started a freelance writing side hustle years ago. It was a pretty low-overhead gig, but I still needed software, a laptop, and other business-related necessities. You won't have to buy a lot of stuff if you get the right gig, but yes, you'll need to spend money on something when you start a side hustle.
Why not use that $100 to invest in your side hustle? Buy a camera, upgrade your editing software, or buy better equipment. With the right materials, you'll be able to run a better, more profitable side hustle for less hassle.

The Bottom Line
While you're free to invest your money in a more traditional investment, there's nothing wrong with investing in your financial success, health, and personal development, either. The purpose of investing is to funnel today's bounty into something that will generate a return in the future.
If you have $100 to spend and want to see that money grow your future opportunities, consider:
Putting it in an emergency fund.
Investing in stocks or retirement.
Paying off debt.
Buying crypto.
Investing in your health.
Enrolling in a class.
Setting up a side hustle.
The seeds you plant today will be the harvest of tomorrow. No investment is a surefire thing, but you can definitely see returns in your career, health, and finances with these 7 ideas.