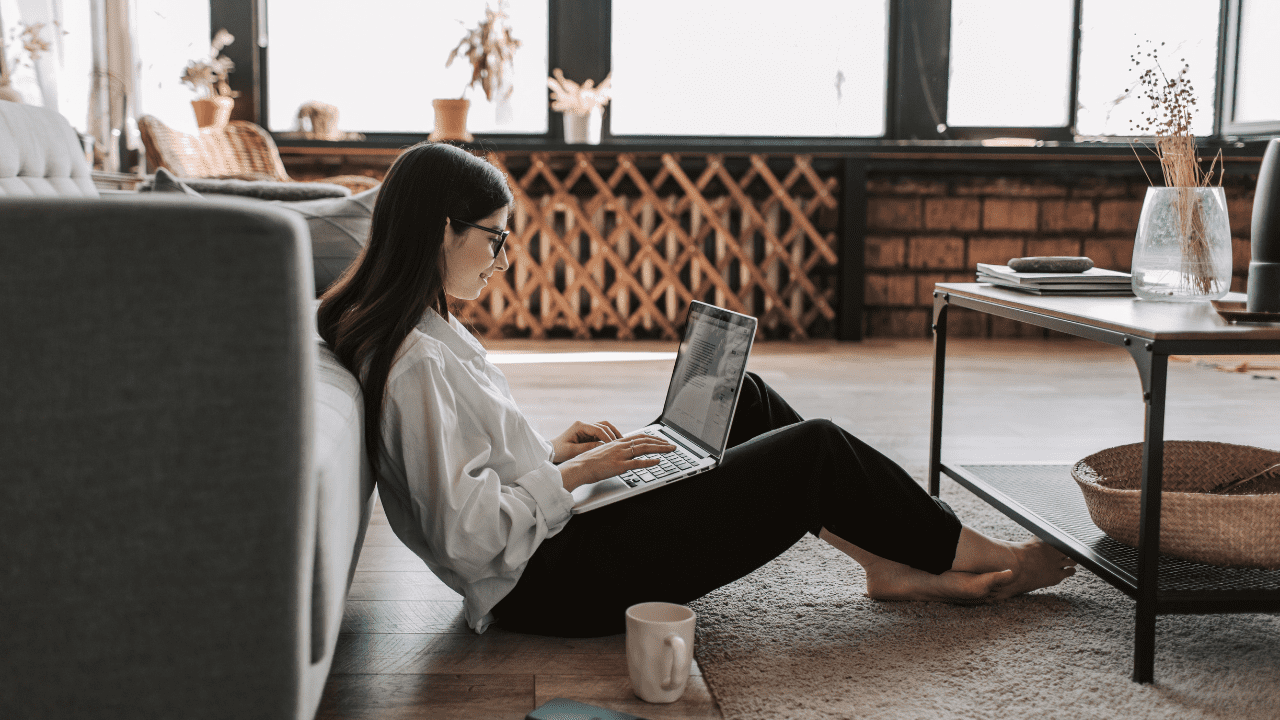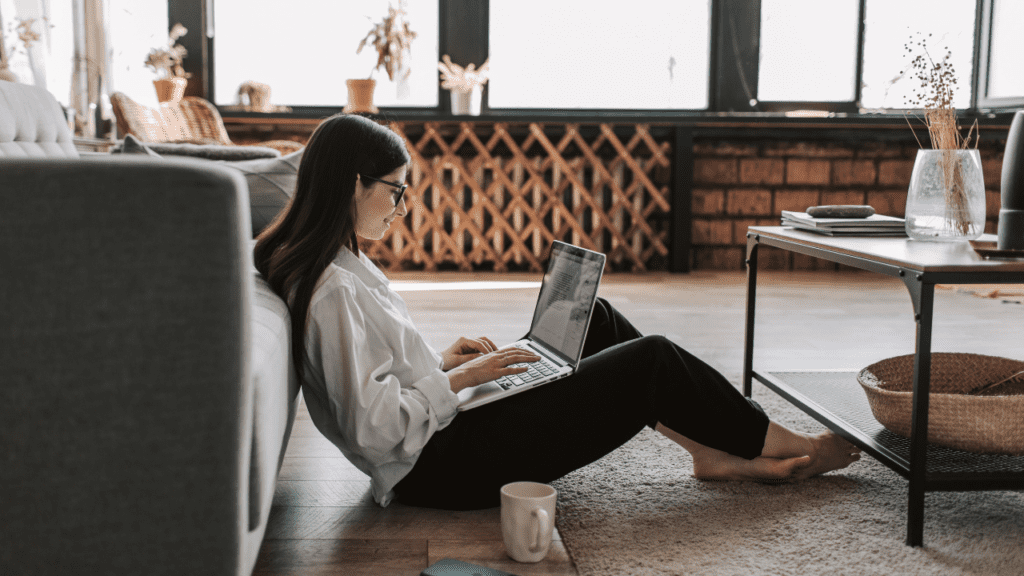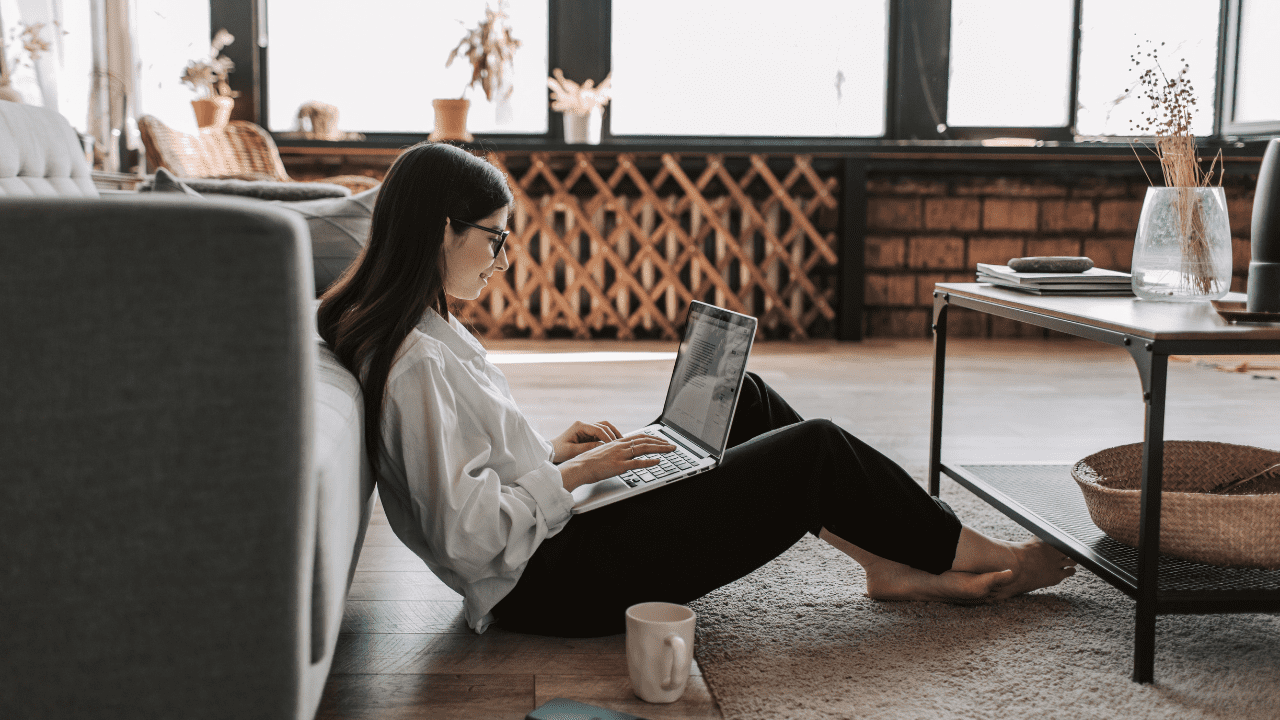 Managing your money can be one of the most challenging aspects of being a business owner. This is especially true if you're used to working at a 9-5 job.
Even if you didn't earn as much as you would like at your job, it's comforting to know you'll receive a consistent paycheck every two weeks. And your employer took care of things like health insurance, disability insurance, and taxes for you.
But now that you're the boss, all of those responsibilities are on your shoulders. That can leave many people unsure of what to do or where to get started.
8 Money Management Tips for Solopreneurs
If money is a frustrating and confusing topic for you then I get it. None of us were taught how to manage our money in school or learned the logistics of managing a business.
Fortunately, personal finance is a skill that can be learned over time. Here are eight actionable steps to get you started:
1. Save up at least three months of expenses
Regardless of the type of business you run, you're going to have good months and you're going to have bad months. And during the good months, it can be really tempting to spend all the extra money you make. (Been there, done that!) 
But do yourself a favor and save up at least three to six month's worth of expenses. This is going to save you so many headaches down the road.
There is literally nothing more stressful than starting the month knowing you don't have enough money to pay your bills. Having an emergency fund will allow you to keep a clear head and keep making the best decisions for your business. 
2. Separate your business and personal expenses
Even if you've only earned $20 in your business, I want you to go set up a business checking account. This will make things so much easier for you down the road when you're making good money.
If you just throw everything you earn into your checking account, your finances are going to get confusing very quickly. It'll be hard to separate your personal expenses from your business expenses and that can create a huge nightmare come tax season. 
3. Set up an LLC
Many new business owners get started as sole proprietors. This type of business structure means there is no legal distinction between the business and the business owner.
You are the recipient of any money your business earns, but you're also responsible for any debt, lawsuits, or liabilities your business incurs. This puts you at significant financial and legal risk.
That's why I recommend setting up a limited liability company (LLC) right from the start. When you set up an LLC, you're not held personally responsible for any debt or liability your business incurs.
Setting up an LLC is more work than just operating as a sole proprietor, but not by much. You'll choose your business name and then file your articles of organization with the state you live in and pay a fee. 
4. Set measurable goals
All business owners need to set realistic and measurable financial goals. What do you actually need to earn in your business every month? 
None of us are pursuing self-employment so we can barely scrape by from month to month. Figure out exactly how much money you need to earn to fund your ideal lifestyle and save for your future. 
From there, you can create informed business goals. And you may find that it's easier for you to take action in your business because there is a purpose and vision behind these actions. 
5. Creating recurring income every month
One of the hardest parts about running a business is the unpredictable income every month. So your goal should be to start establishing as many sources of recurring income as you can.
If you provide a service-based business, you can do this by getting as many clients on monthly retainers as possible. Or you could provide some type of subscription-based offering. Just try to find ways to create as much predictable revenue as possible. 
6. Set aside money for taxes every month
From now on, every time you get paid, you need to set aside roughly 20% of that money for taxes. Ugh, I know. Taxes are an annoying but necessary part of being a solopreneur. 
If you live in the U.S., you're going to have to pay your estimated taxes quarterly:
January 15

April 15

June 15

September 15
And if you miss your payments, you could get stuck with additional fees when it comes time to pay your annual taxes. So do yourself a favor and start saving for taxes immediately.
Personally, I like to use the Catch app to save for taxes. I connected the app to my business checking account and every time a new payment hits my account, Catch reminds me to set aside a percentage of it.  
7. Track your business expenses and income
You need to have a system to track your business expenses and income every month. That way, you'll have a clear picture of your business finances when your quarterly and annual taxes are due. 
I like to use QuickBooks to track my expenses. The software connects to my bank account and automatically updates any new transactions. From there, it's easy to go through and categorize all of my expenses. 
8. Hire an accountant
If you only take one piece of advice that I've outlined in this article, make it this one — hire an accountant. I'm not a financial planner or a CPA, so please don't rely on my advice alone! Hiring a professional is going to be so beneficial for you.
When you work with an accountant, you'll feel more confident knowing that you're current on your taxes and all of your financial systems are in place. And a CPA can make recommendations for how you can maximize your business deductions.
Right now, you may be a solopreneur but nobody builds a business all by themselves. So reach out to the right professionals and ask for the help you need. 
Final Thoughts
Managing your finances as a solopreneur takes some getting used to, but with the right strategies in place, it can be done. Set financial goals from the start, prioritize recurring income wherever possible, and don't forget about paying those quarterly taxes. Being proactive will save you a lot of time and hassle come tax season.
Contributor's opinions are their own. Always do your own due diligence before investing.
Keep Reading: