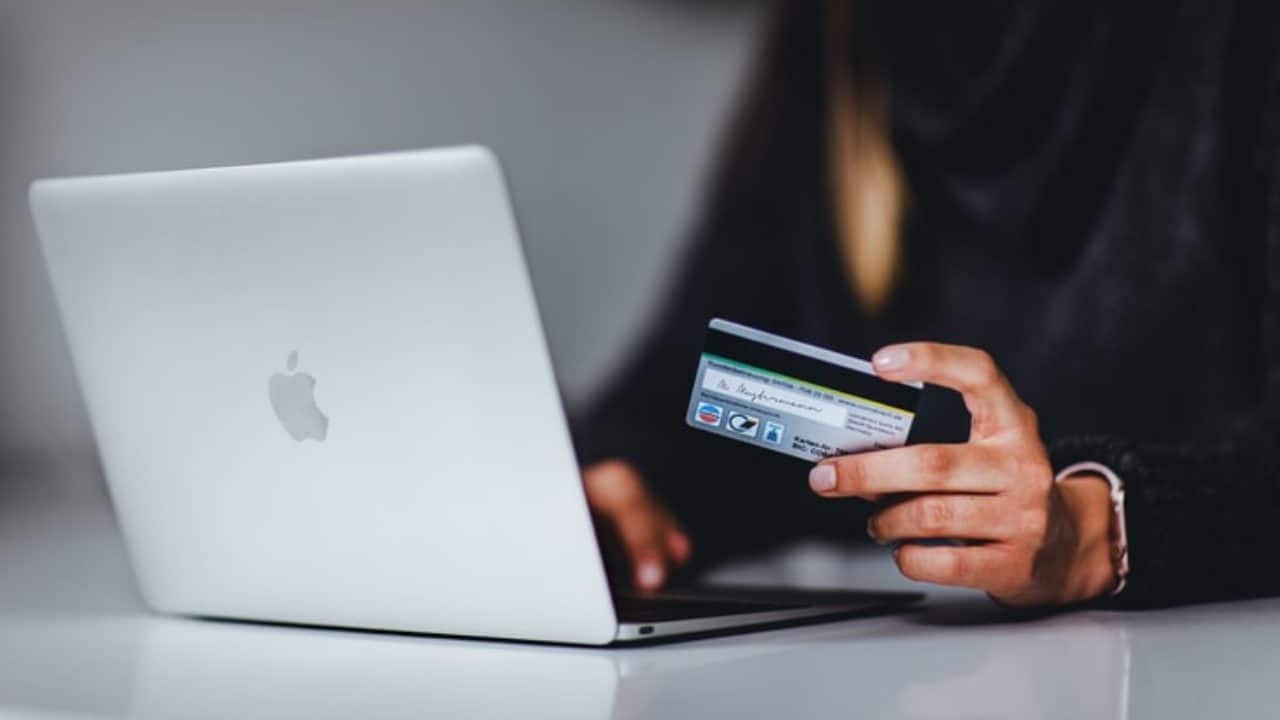 Disclaimer
We only endorse products that we truly believe in. Some of the links below may earn us some extra guac at no additional cost to you. Please pass the chips & thank you for feeding our habit.
A few years into adulthood, I had finally saved up enough money for a small down payment on a house. I headed to the bank to talk to them about qualifying for a mortgage. Imagine my shock and surprise when they told me I had no credit at all and didn't qualify for any type of loan.
At the time, I thought credit was something that everyone had. It turns out, you have to work hard to build up that score if you want to qualify to borrow money for any reason.
Understanding your credit score and how to improve it is important if you have financial goals you would like to achieve like I did. Lenders rely on your credit score to determine if and how much you can borrow from them. Fortunately, boosting your credit can be easy, but it will be a long process to prove that you can be responsible over time.
If you are ready to improve your credit score so that you can borrow more, here is a breakdown of what credit is and what you can do to improve it.

What is a Credit Score?
Credit is basically the measurement lenders use to determine whether you are a trustworthy borrower. This three-digit number tells them whether you are likely to repay the money that they allow you to borrow. Scores range from 300 to 850 with higher numbers signaling a better score that makes you more attractive to lenders.
Your credit score is used to determine whether you can borrow money for all sorts of things from personal loans to car loans to a new mortgage.
How are your credit scores calculated? Most lenders will use your FICO credit score which looks at five key areas of your financial health:
Payment history (35%)
Credit utilization (30%)
Length of credit history (15%)
Credit mixture (10%)
New lines of credit (10%)
Payment history makes up the largest chunk of your credit score at 35 percent. Every time you make an on-time payment that is reported to the credit bureaus, you are securing a higher credit score for yourself. Of course, the opposite is also true. If you routinely miss payments, this area of your credit score is sure to suffer.
The next largest category is based on your credit utilization. It makes up 30 percent of your score. This is a fancy term for comparing how much you owe to how much borrowing power you have. For example, let's say that your credit card has a $2,000 limit. If you carry a balance of $1,000, then you have a 50 percent credit utilization rate.
Most lenders like to see you have a 30 percent credit utilization rate or less to make sure that you aren't maxing out your credit cards. Because if you're maxing out more than one line of credit, you may be more inclined do it on a new line of credit. This will make you more of a risk to lenders & they may think twice about approving your credit request if your credit utilization is above 30 percent.
The length of your credit history makes up 15 percent of your score. If you are just starting out, there is a possibility that you do not yet have any credit because you don't have a long enough history. This was what happened to me when I first applied for a mortgage.
I found out that I didn't have enough financial history for lenders to rank me based on my ability to repay money. It would take me a couple of years to build up my score, and it will take you some time too. And in my case, the only thing worse than a low credit score was no credit score at all!
Credit mixture and new credit lines are both worth 10 percent of your score. Credit mixture refers to the types of loans or credit lines that you have open. Lenders want to see that borrowers can handle a variety of debt including installment loans like a car loan and revolving credit like a credit card.
Lastly, new credit lines refer to how many new lines of credit you have recently opened. Seeing that you have recently applied for multiple credit lines in a short span of time sends up too many red flags to lenders. It shows that you might be having a hard time paying your bills, which doesn't bode well for the lender who wants to be repaid.
Why Does a Good Credit Score Matter?
A good credit score is your ticket to being able to borrow money from lenders. And sometimes, you need to borrow money for things like a mortgage, car, or another major purchase. Most of us don't have hundreds of thousands of dollars lying around, so the only way to buy a home or go to college is with the help of a loan. But, in order to get a loan, you'll need a good credit score.
The higher your credit score is, the more likely they are to approve you for a new loan with better terms. Individuals with higher credit scores will be charged lower interest rates than those with fair or bad credit.
An interest rate is the fee that a lender charges for allowing you to borrow their money. This fee is usually expressed as a percentage. It might seem like a small amount when you borrow money for small personal loans or an auto loan, but higher interest rates on large purchases like a mortgage add up to tens of thousands of dollars.
At first glance, a small dip in interest may not seem like a big deal. What does 1 percent interest really save you anyway? It turns out that it could be saving you a whole lot. This small difference in interest could save you more than $30,000 on a $200,000 mortgage over the course of thirty years. That is some serious savings just for proving that you are a reputable borrower.
A higher credit score will also qualify you for more loan products. For example, you might be a prime candidate for a credit card with perks like cash back or airline miles. Cash back puts the money you spend back in your pocket. For whatever you spend, you might get back one to three percent back on certain purchases. It might be broken down into categories such as food, gas, and general spending.
For example, my credit card gives me 2 percent cash back on food and 3 percent cash back on gas. Those who travel might prefer airline miles over cash back, but it works much the same way. For every dollar you spend, you acquire a certain number of airline miles that can be cashed in on your next ticket. But, these types of advantages typically aren't available to those who have poor credit.
It may not seem like it, but good credit can also influence where you live and how much it costs. When I first moved out, my apartment complex checked my credit score before they would offer me a lease. Because I had no little to no credit at the time, it cost me more to move into my new apartment than it would cost me now. I had to pay a higher security deposit and two months of rent to cover the first and last month.
It took a huge chunk out of my savings account, but I didn't have any other options. You may find that your credit score dictates where you can live and who is willing to rent to you. Like me, you might find out that you can live where you want but it will seriously cost you.
What is considered a good credit score? Here is the breakdown most lenders will refer to when deciding who qualifies for what:
300 to 629: Bad credit
630 to 689: Fair credit
690 to 719: Good credit
720 to 850: Excellent credit
While a good credit score is important, you don't necessarily need a perfect 850. This score can be extremely difficult to achieve, and it may not come with that many additional advantages after the 720 mark. Anyone with scores in the excellent range will receive the same benefits as someone who is just a few points shy of a perfect score.
Easy Ways to Build Up Your Credit
Now that you know what credit is and why it matters, it's time to get to work on bolstering your score. These nine easy tips and tricks will get you well on your way to an excellent credit score that will have lenders coming to you in no time.
Set Your Bills Up for Autopay
The biggest portion of your credit score is your payment history. Even a single missed payment can cause significant damage to your overall score. Fortunately, with the convenience of the internet and online banking, missing payments can be a thing of the past. One of the easiest ways to ensure a good credit score is to enroll in autopay for as many bills as you can so you never even have to think about whether you made the payment or not.
Not all bills will allow you to enroll in autopay though. For these types of bills, I like to set a recurring alarm on my phone for a few days before the due date. I always set it up for the evening hours when I'm at home and can easily hop online to make the payment or cut a check to put in the mail.
No matter which way you choose to do things, this is the easiest way to get a jump on your credit score. Lenders want to see that you are a responsible borrower. Late payments included on your credit history will send up red flags, so it's best to avoid them from the very beginning. And late or missed payments may remain on your credit history for up to seven years, so do yourself a favor now, and set up as many bills you can on autopay.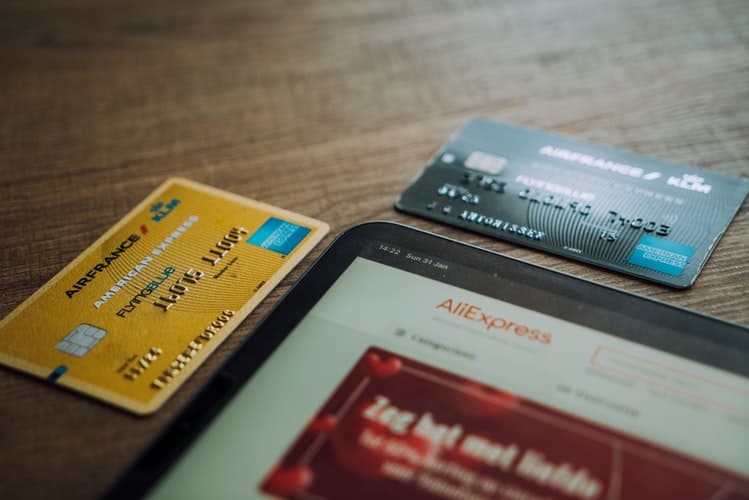 Pay Your Credit Card Bill in Full
One way to ensure that you never use too much of your available credit is to pay your credit card bill in full every month. Remember that credit is not the same thing as free money. You do have to pay back what you borrow. If you allow that balance to carry over from month to month, you will even be charged interest on that sum. This can exponentially increase the cost of the items you purchase on your credit card.
The best thing to do is to only buy things on credit that you can afford and that you were going to buy anyway. For example, you might use your credit card to pay for your groceries or gas for your vehicle. Pay the bill off in full at the end of every month, and you will also avoid building interest.
Get a Secured Credit Card
When I first found out that I didn't have any credit, my lender recommended that I start off with a low-limit credit card. Of course, getting a credit card with no credit is no easy feat. You have to prove that you can responsibly repay the money you borrow before someone is willing to give you a loan even on a revolving credit line. She recommended that I start off with a secured credit card.
A secured credit card is one where you make a deposit to the bank to hold in exchange for limited borrowing power. My first card required me to put $200 down to secure the credit line for the same amount. This gave the bank some recourse in the event that I would have defaulted on the payments. They weren't really taking a risk by allowing me to borrow because I was really only using the money I had already put down as a deposit.
Eventually, your secured credit card might give way to an unsecured card with a greater credit limit. Unsecured just means that the line of credit isn't backed by any collateral, so failure to pay back the money that you borrow will only result in a negative credit score. My first credit card was secured because the collateral was the money I paid up front. Another example of a secured line of credit would be a mortgage, because your home is the collateral, and if you don't pay your mortgage, the lender can repossess your house.
Limit Your Spending
A lot of people view their credit cards as free money. I know I sure felt that way when I was just starting out. It was so easy to swipe my card at the register and worry about the payment later (or not at all). This is how so many people end up maxing out their credit cards. If you are looking to improve your credit score, maxing out your cards is the last thing you want to do.
Most lenders want to see your credit utilization hover right around 30 percent. This means that you should never be borrowing in the upper limits of your credit card. For every $1,000 you can borrow, you should never spend more than $300 of it. Work hard to limit your spending on your credit cards. If you have already maxed out your cards, do your best to pay them down until you get to a revolving balance of just 30 percent.
Ask for a Credit Limit Increase
As an alternative to paying down your credit cards, you could also ask for a credit limit increase if you have been a responsible borrower for a while. Banks will often issue a higher credit limit if you have been paying your bills on time, had a jump in your credit score, or increased your overall income. Sometimes, all you have to do is call and state your case for why you think you deserve a higher credit limit.
I found that I rarely had to even ask. My bank sends me a letter in the mail every couple of years letting me know that they raised my credit limit. I don't have to do anything at all, and I get the benefit of being able to borrow more money.
How does this raise your credit score? A credit limit increase actually lowers your credit utilization rate. Let's take a closer look at how this works:
Pretend you have a credit card with a $2,000 limit and you currently have a $1,000 balance. That means you have a credit utilization rate of 50 percent. Now, your credit limit has been increased to $5,000 but you still maintain the $1,000 balance. With this change, you have a credit utilization rate of just 20 percent.
As long as you maintain the same balance or less, you are effectively lowering how much you are borrowing in comparison to the total amount you have available. Make sure that you don't increase your spending along with your credit limit increase, and you could see a higher score.
Avoid Closing Credit Accounts
The length of your credit history comprises 15 percent of your overall FICO credit score. Lenders want to see that you have a long history of borrowing money and repaying it. This means that you need to keep those very first credit cards that you ever applied for, even if you might not use them that often anymore. When you close out those accounts, you lose access to all of that rich credit history which can actually damage your score.
I still have that very first credit card I ever applied for. I don't use it much these days and I don't carry a balance with it. However, it is my longest running line of credit that lenders can look to when they want to see that I am a good candidate for a future loan.
Stop Applying for New Accounts
New accounts make up 10 percent of your credit history, but this does not mean that you should go out and apply for a bunch of loans. Seeing too many applications for credit or new accounts actually sends up a red flag to lenders. It looks like you might be overextending yourself financially which could spell problems for the lender when they go to collect their money.
Dispute Credit Report Errors
One of the easiest things you can do for your credit is to monitor it carefully. There are three major credit bureaus that you should keep tabs on. They are known as Equifax, Experian, and TransUnion. Once each year, you are entitled to a free credit report at annualcreditreport.com. You should be taking advantage of this service and closely keeping tabs on what is listed here.
If you notice any errors or inconsistencies on your report, you can file a dispute with the credit bureau. When my parents were in the process of purchasing a new home, they found a few errors on their credit report. It stated that they still owed money on a loan they had paid off months earlier. All they did was submit proof that the loan had been taken care of, and the debt fell off their credit report and boosted their score because it lowered their credit utilization rate.
Disputing errors on your credit report can be a long process with lots of back and forth between you and the credit reporting agency. However, it is important that everything on your credit report looks accurate. Never hesitate to reach out and try to correct something that stands out as an error.
Mix Up Your Credit Accounts
Ten percent of your credit score is made up by your credit mixture. This means that lenders want to see that you can responsibly borrow in more ways than one. If you can afford it, try to apply for several different types of loans. For example, you might want an auto loan (an installment loan) and a credit card (a revolving line of credit). By showing that you know how to pay your bills responsibly in every way, you are sure to see some type of increase to your credit score over time.
Keep in mind that you do want to limit the amount of new lines of credit you apply for at one time. This can cause your credit score to dip in the short-term. However, mixing up the types of credit you use now can improve your score in the long run.


Improving Your Credit Score the Easy Way
The best way to improve your credit score is to educate yourself on how the process works. Knowing the categories that lenders look at when determining your credit score can help you to see areas where your financial health could improve. Payment history and credit utilization make up the bulk of your credit score, but the length of your credit history, new credit lines, and credit mixture also play a role.
Good credit helps you to qualify for more loans or credit cards with more favorable terms. Fortunately, improving your credit score can be easy if you take some of this advice. Set your bills up for autopay, get a secured credit card, and limit your spending.
If you can, request a credit limit increase to lower your credit utilization rate. Keep all your accounts open, refrain from opening too many new ones, and mix up the types of credit you have. You can even monitor your credit report and dispute any errors.
If you have financial goals such as homeownership that will require you to get a loan, start working on your credit score now. It took me a couple of years to build up a score that finally qualified me for my first home loan. Working on your credit is simple, but it takes time!
Keep Reading: