Disclaimer
We only endorse products that we truly believe in. Some of the links below may earn us some extra guac at no additional cost to you. Please pass the chips & thank you for feeding our habit.
When I was in college, I worked for a college savings program call center. I know, it's a mouthful! But basically, I was tasked with answering calls regarding investment accounts used to save for individuals' educational expenses.
Account owners would call in to contribute more money to their account, or to withdraw because the time had come for their son, daughter, or even grandchild to pay college expenses with the account they had saved in for years.
As I chatted and helped them, I couldn't help but think of my own college situation. I had received many scholarships to help lessen the blow of college loans, but I still had hefty amounts to pay every semester. I had a bit of money saved up to cover some of the bills, but this definitely didn't get me as far as an investment that had grown over years would have.
I was jealous of these people who had thought ahead! They had wisely put their money in investment accounts dedicated to future college expenses, and it was definitely paying off, to say the least.
As I pondered my future after college and the financial choices I would make, I realized that there were so many opportunities to invest towards specific goals, and reap the benefits later.
I began to look into all my investment options, and decided that I wanted to take advantage of the perks of investing myself. At the time, I had no idea where to begin! All I knew was that I wanted to look back years later and be thankful that I took the time to invest and make my money work for me.
The first thing I wanted to know when I dove into this investing world was:
Is now the right time for me to invest?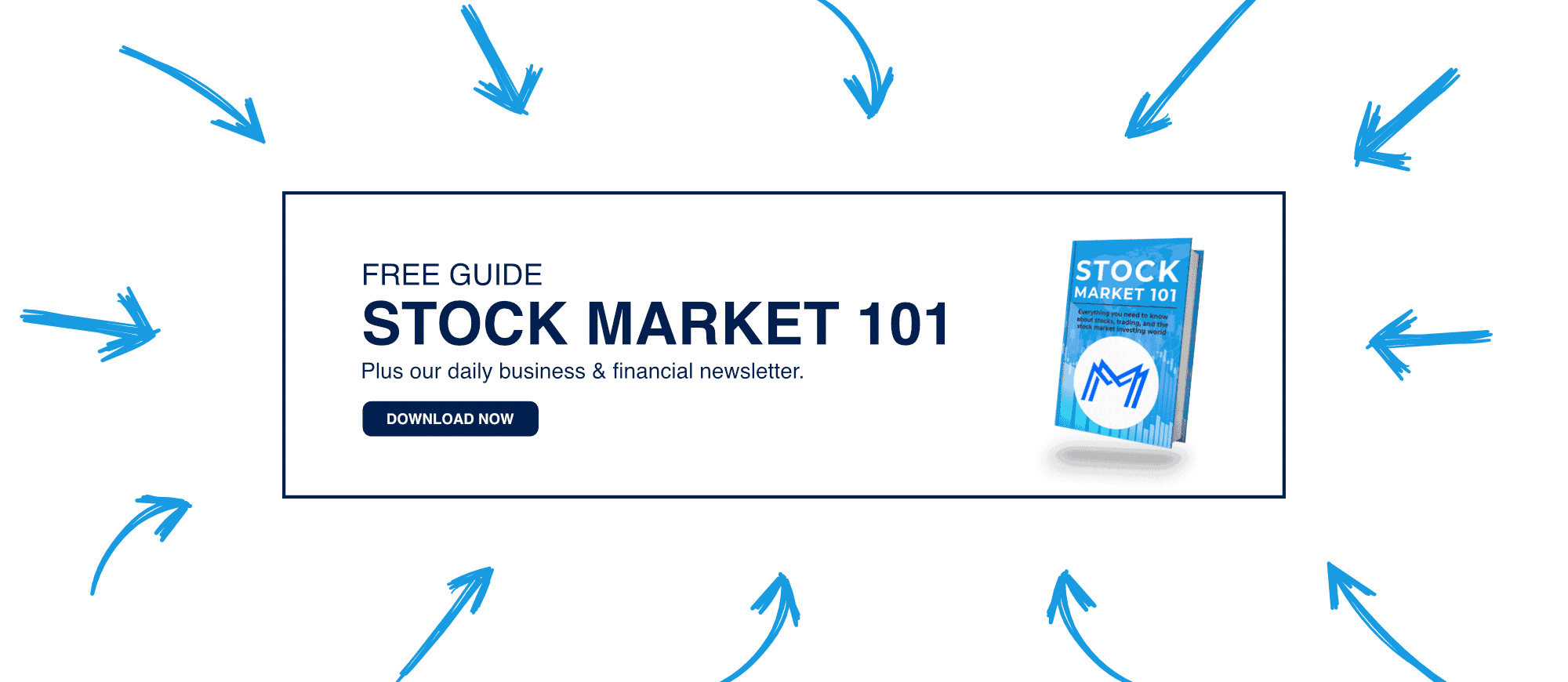 I found several pointers from experts and friends that helped me determine if it would be wise for me to invest at my stage of life and specific circumstance:
First off, I found out that I shouldn't be investing money I needed to pay off major loans if the interest rate was higher than the rate I could gain with an investment account. At the time, I didn't have any student loans, so I figured I was good to go.
However, I did have a car loan that I was working to pay off, but I was on track to eliminate that loan very quickly. I had budgeted to pay the loan down each month to avoid paying tons of interest in the long run. Which brings us to our next factor…
When creating at my budget, I made sure to make reasonable categories that represented what I would actually need to spend each month. When I did this, I had a good amount of margin leftover in my budget to save and invest.
After I allocated some money to save in my emergency fundeach month, I still had some leftover! So I decided that I was also good to go in this area as well.
Think About Your Risk Comfortability
Are you the type of person who wants to go skydiving? Do you love thrills? You probably have a high risk tolerance. Some others (including yours truly) are afraid to leave our house for too long… Depending on your personality and your current financial situation, you can decide for yourself if you're comfortable with a high risk investment or a low risk investment.
With high risk investing, there's a chance your money could increase rapidly and a lot, and there's also a chance you could lose your investment altogether. With low risk investing, your money might gain just a little over a long period of time, but there would be less risk of it losing value.
Maybe you're somewhere in the middle! I learned that I was comfortable with lower risk, and then I researched my options accordingly.
A huge perk to investing includes the possibility that your money will grow over the months and years, and "work for you" while you just set your money aside in investment accounts. When you just put your money in a bank account, you only accrue a little interest, or nothing at all.
Investing opens up the possibility of growing your wealth over time, so if you've covered your bases with your debts, your budget, and your risk comfortability, it's an awesome opportunity to take advantage of.
Okay so now that I knew I was ready to invest, I wanted to open an account right away!
Here's How I Got Started Investing:
The first thing I did when I was getting started with investing was research. I listened to a few podcasts for beginners, chatted with several financial advisors that knew more about investing than I did, and I did some self-evaluation to see what method of investing would be right for me.
Here's a breakdown of those crucial steps:
1. Do Your Research
Before you put your money anywhere, you should do your research. I've found that it's empowering and comforting to know exactly where my money's going when I contribute it to an investment account, a savings account, a charity, or anything I chose to spend it on.
Here are a few places you might put your money when you start investing:
A standard investment account 
This type of account doesn't need to serve a particular purpose, except to build your money. You can hand pick a portfolio (you'll have several different investment options like stocks, bonds, or money market funds), or you can go with a pre-chosen portfolio built of those same elements, but managed by financial professionals.
This is a great option for saving for vacations, future purchases, or just building wealth.
This account is just what it sounds like – you'll contribute here to save and build wealth for your future retirement. Just like a standard investment account, your money will be invested in the funds of your choice.
Some of these accounts can grow tax-free, but you'll only be able to withdraw the funds tax-free if you use them when you withdraw after you reach the age of 59.5.
This type of account I mentioned before can grow your savings for your future (or current) education expenses. This is a great way to set aside money for this purpose while watching your money grow over time.
Another perk includes the fact that your contributions to this account are tax-deductible up to a certain limit.
2. Self-Evaluate
Next, you'll want to check out your current situation. Remember how we talked about debt earlier? If you have some outstanding debts you need to pay off before you feel comfortable investing, go for it. And if your risk comfortability is on the low end, start with investing something safe and stable like a money market fund.
A great place to start for anyone who's interested in investing is a retirement account! This is where I put my first investment dollars once I had the urge to make my money work for me at my college savings program job.
3. Decide On Your Best Approach
After you've decided where you stand in regards to risk tolerance and financial status, you match up your situation with an investment option. A few of the more popular options for getting started include:
Looking to get started small? If you want to get more familiar with investing before you make a large contribution to an investment account, you can buy and sell partial shares of stocks on an investment app.
You might choose to do this more for recreational and educational purposes rather than going big here. I currently hold several partial shares on the Cash App and Robinhood apps.
Like I mentioned earlier, this is where I got started. Now, as I'm rounding out my mid-twenties, I have a nice retirement account started thanks to my 18 year old self who felt the need to plan ahead. You really can't lose by investing in your retirement account!
It will grow your money and provide you with non-taxable "income" from your account as you near 60.
Using a Financial Advisor
Another option you'll have is to use a financial advisor. This is on the other end of the spectrum from investing apps, and it involves getting a professional's help when you're handling your money. I have a financial advisor who helps me decide which investments to include in my retirement account to make it grow.
It's one of the better financial decisions I've made, and it's helped me have peace of mind that my money is where it's supposed to be.

The Bottom Line
Whichever of these options you chose (or if you research on your own and find a different less mainstream route!), you'll be thankful down the road for doing your research, assessing your situation, and investing smart by evaluating those two pieces of knowledge. Maybe, like me, you're disappointed in how you didn't invest purposefully in the past (for education, retirement, etc.). You always have the option to turn that around, and start investing today!