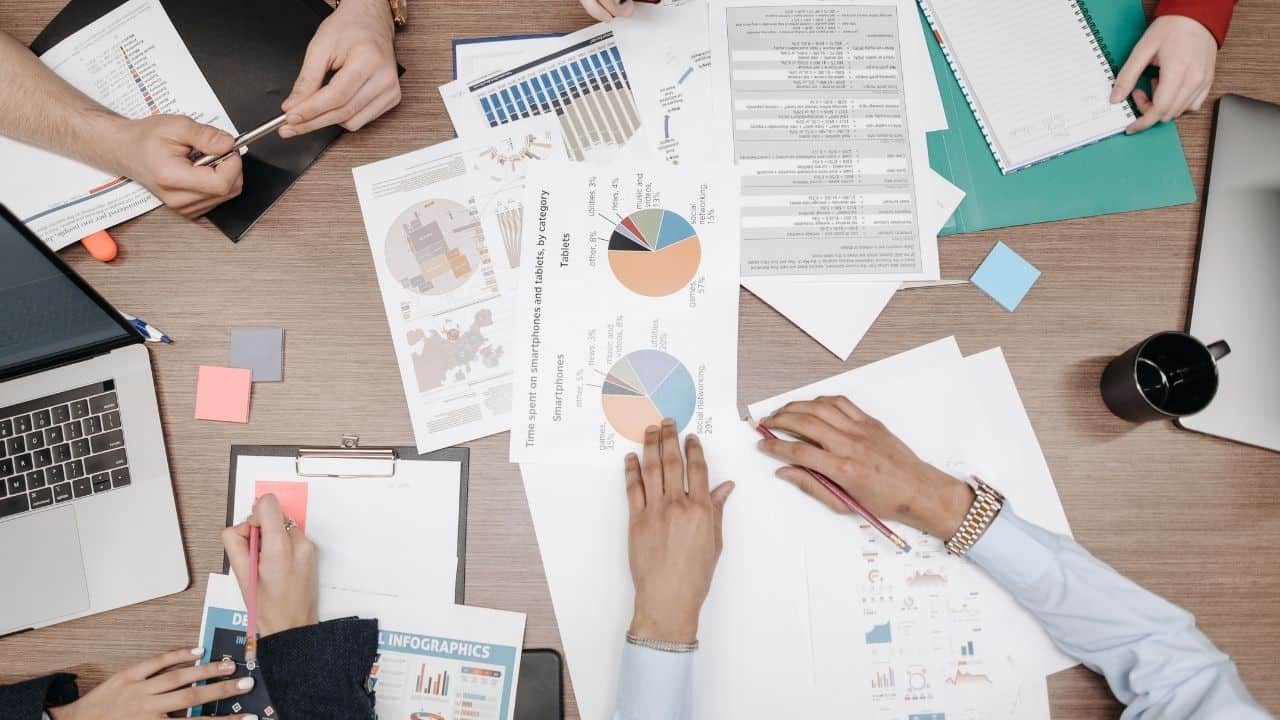 Disclaimer
We only endorse products that we truly believe in. Some of the links below may earn us some extra guac at no additional cost to you. Please pass the chips & thank you for feeding our habit.
If you're new to investing, chances are, you don't have thousands of dollars in your bank account. That was certainly my case when I started investing. 
I barely earned $30,000 a year, but I knew how important it was to invest while I was still young (hello, compound interest). I could barely afford rent, so investing was a struggle. Fortunately, around the same time, fractional shares were picking up steam thanks to the power of personal finance apps. 
If you buy a fractional share, you're buying less than a full share. That might sound ineffective, but fractional shares make expensive stock in companies like Google or Apple more affordable. 
Plus, fractional shares allow you to put in a set dollar amount in exchange for a teeny tiny portion of a share. For example, when I started investing via Stockpile in 2017, for $25 I got access to shares in Amazon and Tesla—which are now worth 3X more than the $25 I put in. 
In my experience, fractional shares are a great way to get started with investing, even if you don't have a lot of money. In fact, some platforms will allow you to start investing for just $1. 
But are fractional shares really worth it? Let's look at the pros and cons of fractional shares, as well as where you can buy fractional shares.
| Platform | Promotions | Link |
| --- | --- | --- |
| | Get a cash bonus of $30-$500 when you deposit $1,000+ in the first two weeks. | Invest Today |
| | Get one free stock priced up to $225 when you link a bank account. | Invest Today |
| | Get two free stocks when you deposit $5 within 30 days. | Invest Today |
| | Start investing with as little as $1. | Invest Today |
Are Fractional Shares Worth It?
Yes, fractional shares are worth it. Fractional shares make investing both fast and affordable, especially for new investors. With fractional investing, investors can: 
Invest set dollar amounts
Diversify investments
Do dollar-cost averaging
Of course, they aren't perfect. Fractional shares still have some downsides, including: 
Limited availability

: Not all brokerages offer fractional shares, and they're less popular if you're investing outside of the United States. 

Fees

: Again, this depends on your broker, but if you're making a larger quantity of small trades with a broker that charges per transaction, the costs add up. 
Without fractional shares, a single share in Tesla would cost about $1,000. Unless you're Daddy Warbucks, you don't have that kind of money lying around. In this situation, you either need to invest your money in cheaper stock (and miss out on Tesla's gains in the market), or save up your money to invest. Both of those options stink. 
So, fractional shares may be worth it for you if you can't afford a full share. If you don't have a lot of money, or if you're still young, you might want to consider this option.
Read all about the full pros and cons of fractional shares here.
Platforms That Allow You To Invest With Fractional Shares
If you're already investing, that's great! You can always ask your existing broker if they offer fractional shares. 
But what if you're new to investing, or your broker doesn't do fractional shares? Because fractional shares work differently on the broker's side (it's more work for them), not all brokers offer it. 
After a little research, I've found that these platforms are the easiest and most affordable way to start investing in fractional shares: 
Can You Make Money With Fractional Shares?
The point of investing is to make your money grow. So, can you make money with fractional shares? 
Absolutely! But this isn't about getting rich quickly. When I invested in fractional shares with Acorns, I built up a modest nest egg after a full year of investing. 
To make money with fractional shares, you need to let your money grow and then sell it once the stock is worth more than you paid for it. You can do both buying and selling through your investment app, so it should be easy as pie to redeem your earnings. 
You can also earn money with fractional shares if you invest in companies that give out dividends to their investors. 
Like any investment, fractional shares are never guaranteed. They still carry the risks you face if you buy a full share. Of course, you'll lose less money if you buy a fractional share, so the good news is that it can hedge against huge losses.
Yes: Fractional Shares Are Worth It
The main advantage of fractional shares is that they're a smaller, more manageable way to get involved in the stock market. If you aren't sure about whether investing in stocks is for you, a fractional share might be a good way to ease your way into it. 
But keep in mind that you're investing a relatively small amount of money. And that means you won't get as much return on it as you would with a full share. Still, it's a great place to start, and you may want to move up to full shares in the future.
At any rate, fractional shares have revolutionized modern investing. I was able to start investing when I was 22 years old (and flat broke) thanks to fractional shares. With fractional shares, everyday investors like myself now have access to a part of the market that was previously too expensive, and that's a win.