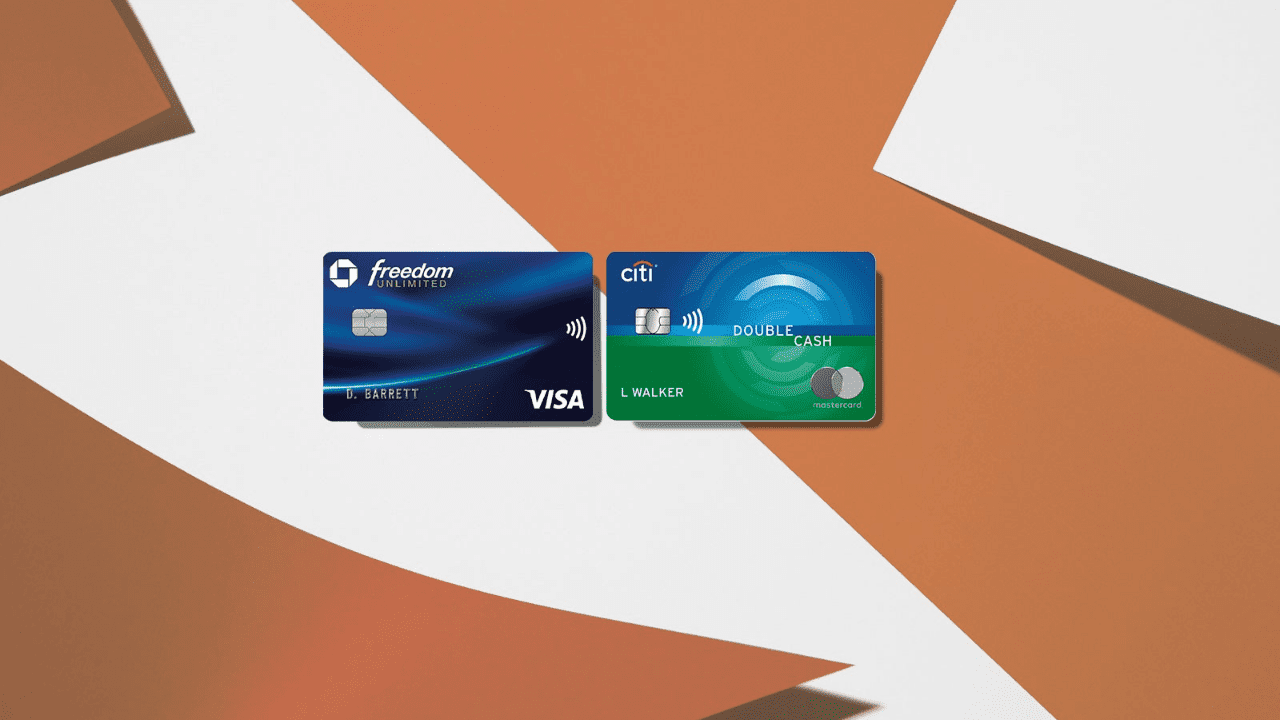 Disclaimer
We only endorse products that we truly believe in. Some of the links below may earn us some extra guac at no additional cost to you. Please pass the chips & thank you for feeding our habit.
If you're looking for the best cashback credit card, you're in the right place.
In this article we're going to be comparing our two favorite cashback credit cards:
Chase Freedom Unlimited

Citi Double Cash Card
The 2 Best Personal Cash Back Credit Cards For 2022
Cash back cards offer several perks to everyday users.
And when used the right way, just about anyone can make some serious cash.
Here are our two picks for the best personal cash back credit cards in 2022:
1. Chase Freedom Unlimited Cashback Card
Let's start with the Chase Freedom Unlimited cashback card. Here are 7 things you might not know about this card.
Earn 1.5% Cashback On Everything
For every $1 you spend, you get 1.5 cents back. No categories, no trying to play the points game, this 1.5% cashback applies to every purchase you make. That means you get paid for your smart spending.
Spend $1,000 a month? Earn $180 in cashback every year.

Spend $2,000 a month? Earn $360 in cashback every year.

Spend $5,000 a month? Earn $900 in cashback every year.
You're going to buy groceries, pay for electricity, and buy books anyways. Might as well get some cash back for doing that.
Early Spend Bonus
Spend $500 in the first 3 months and get a $150 bonus in addition to your regular 1.5% cashback.
Rewards Don't Expire
Your cashback doesn't expire. Treat it like a savings account and let your rewards add up.
Then when you're ready, use your bonus to buy something nice (or treat it as an investment bonus to buy stock in your favorite company…maybe even a credit card company).
Get Your Rewards Anytime
There's no minimum you have to spend to redeem your cashback. Whether you earn $1 or $10,000, you can redeem your rewards.
Shop With Chase And Earn More
A little-known fact about this card is that Chase has an online portal that lets you "shop with Chase" where you can earn up to 15% cashback on your purchases.
Some of the stores include Home Depot, Macy's, Walmart, Nike, and Best Buy.
You're Protected
Identity theft is scary.
If your card is stolen, you won't be responsible for unauthorized purchases with zero liability protection.
Your Products Are Protected
Let's say you buy a new watch, but it gets stolen.
With Chase's Purchase Protection, you're protected against theft or accidental damages up to 120 days, $500 per claim, and $50,000 per account. Restrictions apply.
Plus, Chase will automatically extend the manufacturer's warranty on certain products you buy for an extra year. Again, restrictions do apply.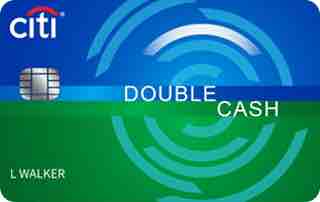 2. Citi Double Cashback Card
Now, let's take a look at the Citi Double Cashback card and go over everything you need to know.
Earn 1% When You Buy And 1% When You Pay
This card has a unique approach to cashback unlike most cards.
You get 1% cashback every time you make a purchase.
Then, you get another 1% cashback when you pay off your card.
A couple of things to be aware of:
You need at least $25 in rewards before you can redeem your cash.
If you don't use your card for 12-months, your rewards expire and your cashback disappears.
Early Spend Bonus
Unfortunately, this card doesn't give you an early spend bonus like the Chase Freedom Card.
Limited Perks
The Citi Double Rewards offers very few additional perks beyond their 2% cashback potential.
The Best Personal Cash Back Credit Card – The Verdict
The Citi Double Cash Card offers the potential to pay you 2% cashback which is more than the Chase Freedom Unlimited which pays you 1.5% cashback.
However, the Chase Freedom Unlimited comes with many more rewards and a potential $150 early spend bonus that the Citi Double Cash Card doesn't offer.
To put some numbers on it, you would need to spend $30,000 with The Citi Double Cash Card before you get enough cash back to make up for the Chase Freedom Unlimited early spend bonus you didn't get.
Take a look, $150/(0.5%) = $30,000.
So, unless you plan on spending more than $30,000 on your credit card over the next year or two, the Chase Freedom Unlimited is the best personal cash back credit card.
You don't have to worry about playing the points game with rotating categories or fighting to get the best rewards.
You get 1.5% cashback on all of your purchases, no fees, an awesome early spend bonus and valuable perks.
If you're going to spend money, you might as well get rewarded with cashback for doing that.
And Chase Freedom Unlimited gives you the most cash back for using them.
Minority Mindset has partnered with CardRatings for our coverage of credit card products. Minority Mindset and CardRatings may receive a commission from card issuers.