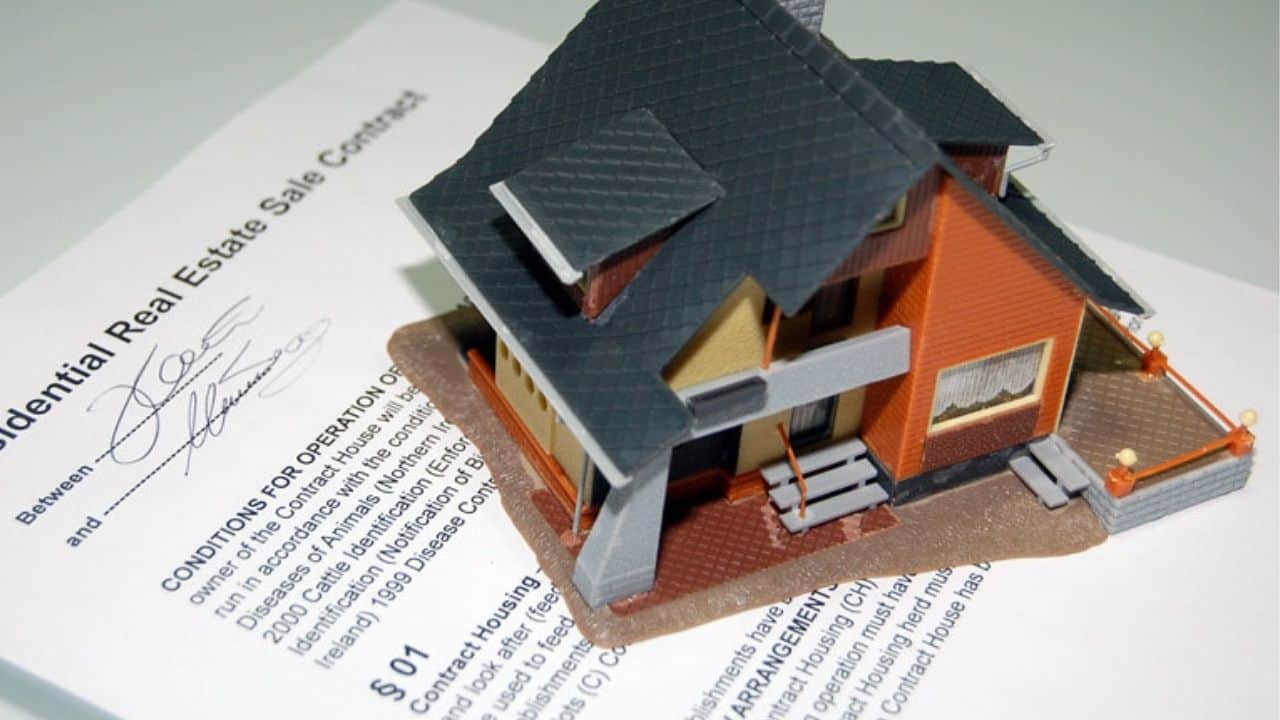 Disclaimer
We only endorse products that we truly believe in. Some of the links below may earn us some extra guac at no additional cost to you. Please pass the chips & thank you for feeding our habit.
Shopping for a new home can be a stressful experience for anyone. We are in the middle of purchasing a new house right now, and I can attest to the nerve-wracking experience that so many people experience when shopping for a home.
There are so many different things you have to remember: managing your credit score, providing all of the necessary paperwork, communicating with your lender and your real estate agent.
Everyone wants to make sure that they get the best deal on a new property. When is the ideal timeframe to start your search?
If you are thinking that this year might be the year that you finally pull the trigger on buying a new home, here are some things that you should know.
Is There a Best Time to Buy a Home?
Many prospective home buyers want to know if there is really a best time to purchase a home. The answer can be quite complicated and it often depends on your unique situation. Your timing can play a huge role in whether now is the best time to buy.
Certain seasons can mean better deals which can be great if you have a smaller down payment. Your overall financial health should be solid before moving forward with the purchase of a new home.
Additionally, market research shows that there is some science behind which season you want to shop during. While it is certainly possible to get a great deal on a house year-round, many experts will tell you that you should pay attention to the shifts in season.
Purchasing a home during certain times of year will give you the most bang for your buck.
The season plays a major role in the cost of housing as well as the inventory of homes that you can select from.
Most professionals agree that late summer and early fall are the ideal times to search for a home. August and September are often pinpointed as the perfect months to make your move.
During these times, house prices tend to drop by a few thousand dollars even though there is still plenty of inventory available on the market.
Why does it make the most sense to wait for this season change before shopping for a home?
The first reason why homes tend to be less expensive during this time of year is due to a decrease in competition. Spring and summer tend to see more buyers, making it tougher for you to get your offer accepted.
People view these as ideal times to move because of the nicer weather.
More than that, families with children like to move between school years to minimize the disruption to their kids' education. Unfortunately, when the competition increases, bidding wars can take place and raise the prices of the homes that are available on the market.
I recently had a family member who sold their house during the early months of summer.
Not only did their house sell within three days of listing it on the market, they also received more than their asking price.
While this was the perfect situation for them, it meant that the buyer paid more than they might have if they had waited to purchase a home until there was less competition on the market. Fewer people are out shopping in the late summer and early fall which could have minimized the amount of money they spent on their new mortgage.
The second reason to consider purchasing in the late summer and early fall is because there is more inventory available. As the year drags to an end, there are often fewer houses on the market to choose from.
Buyers may have the power to negotiate better deals in the winter because fewer people are shopping for homes in the snowy weather, but you won't have as many options.
We signed the contract for our new home back in September, smack dab in the middle of the best season to purchase a new home. We found that towards the end of our search, inventory was slowly dwindling and we had fewer properties to choose from.
Shopping in the August and September timeframe still gave us a nice selection even though we were cutting it close to find something by the end of September.
Tips When Buying a House
Whether you are purchasing a home during the ideal time or during peak housing season, there are a few things that you should keep in mind. These tips will help you get off to a great start with the purchase of a new property.
Slash Your Debt First
Lenders want to see that you can easily afford the purchase of a new home before they issue you a mortgage. Your debt-to-income ratio is a major factor in whether you will be approved for a home loan.
Calculating your DTI ratio is simple. All you have to do is add up how much money you spend on debt payments each month and divide it by your income.
Multiply that number by 100 and you should reach the percentage that your debt takes up out of your total income.
Here's an example. Let's say that your debt payments include a $250 car payment and $300 in credit card debt. If your gross monthly income is $4,500, then your debt-to-income ratio is just 12 percent.
Keep in mind that you don't have to tally up all of your living expenses like your Netflix subscription or your grocery bill. Monthly debt payments that are included in this ratio include:
Mortgage payments for any other homes you own
Student loan payments
Auto loans
Child support
Credit card payments
As a general rule of thumb, your debt-to-income ratio should be under 43 percent if you want to be approved for a new mortgage. Higher DTI ratios can signal to lenders that you may not have enough money left over at the end of the month to cover the cost of your new mortgage payment.
If your ratio is higher than this, you should consider paying down some of your debt before purchasing a home.
When we were going through the process of purchasing our latest home, we wanted a property that was just slightly out of our budget.
We were able to free up more of our income to go toward a new mortgage by paying off our auto loan and decreasing our debt-to-income ratio.
This made our lender feel more comfortable granting us a larger mortgage and helped us purchase the home of our dreams. Consider what you might be able to pay down in order to free up more of your expendable income before purchasing a home.
Save Up for a Down Payment and Closing Costs
Chances are when you go to purchase your next home, or even your first one, you'll need a loan in order to get it done.
However,each one has a different required down payment which changes how much you might have to save to get into the home of your dreams. Here is a quick breakdown of what you can expect to put down:
FHA loans: 3.5 percent for credit scores of 580 or above, 10 percent for credit scores between 500 and 579
VA loans: no down payment required
USDA loans: no down payment for qualifying properties in rural areas
Conventional loans: 5 percent or greater
In addition to the down payment, you will also be required to pay closing costs. These typically range from two to five percent of the purchase price of the property. Sometimes, these costs can be bundled in with your loan amount.
However, this means that you will be paying interest on these services for the duration of your loan. It could save you thousands of dollars over the course of thirty years to pay for them upfront.
Remember that you might be able to negotiate a deal for your closing costs with the seller of the home.
We are working with a builder for a new construction home and were surprised to learn that they contribute $5,000 toward our closing costs if we use one of their preferred lenders.
Sellers will sometimes also contribute a certain amount toward closing costs as an incentive to purchase their home. Be sure to ask your real estate agent about whether you can negotiate for this when making an offer on a home.
Check Your Credit
The best thing to do before contacting lenders is to find out whether your credit score is strong enough to qualify for a new mortgage. Your credit score is a three digit number that ranges from 300 to 850 with higher numbers signaling a stronger possibility that lenders will consider you for a home loan.
This score indicates your degree of creditworthiness or the likelihood that you will repay the money you borrow. Most lenders want to see credit scores of 500 or greater.
It is possible to get a mortgage with a low credit score, but it can be much more difficult. You may pay more in interest which could seriously cost you in the long run. Additionally, you may have to put down a larger down payment.
Finding out that you have a low score might mean that you need to take a few months to clean up your credit before lenders are willing to take you seriously.
My credit card company offers me access to my FICO credit score on my monthly statements. This is a common complimentary service that many credit companies may offer to you. Be sure to look at your previous statements to see if this handy information is anywhere on there.
If not, you can still gain access to your score through sites like myFICO.com for a small fee.
You are also entitled to a free copy of your credit report from the three major credit bureaus (Experian, Equifax, and Transunion) each year. Take time to review this report and make sure that all information is up to date. You can order your credit report at annualcreditreport.com.
When my parents were trying to buy a home, they learned that their credit report showed them as still owing money on their vehicles even though they had been paid off months earlier. They wrote to the credit bureaus, provided proof that they had taken care of their debt, and had the item resolved.
This boosted their credit score enough to get them into a new home, but it did take some time. If you are in a time crunch to purchase a new house, you might have to slow down a bit to get some of these items taken care of.
Find Out What You Can Afford
Understanding your budget is a crucial element to buying a house. You need to know exactly what you can afford moving forward while still having enough left over to cover the rest of your bills. Ideally, you should be spending no more than 28 percent of your monthly income on a mortgage payment.
This means that if you are making $4,000 per month, you should be spending no more than $1,120 on your mortgage, insurance, and tax payments.
Keep in mind that certain loans will also require you to pay private mortgage insurance. This fee is typically 0.5 to 1 percent of your loan amount annually. Conventional loans will often waive PMI once you reach 20 percent equity in the home.
On the other hand, FHA loans may require you to pay PMI for the lifetime of the loan unless you refinance it.
This may sound like a small sum to pay each month, but it can make a big difference in your overall payment. We considered going with an FHA loan due to the low down payment but quickly realized that our PMI payment was going to be almost $200 per month for the lifetime of our loan.
That means that we were going to be spending $72,000 over the course of thirty years with nothing to show for it!
In the end, we decided to go with a conventional mortgage with a larger down payment that would not require us to pay PMI at all.
While figuring out what you can afford, you might want to do some research on whether you can find a house that meets your needs on your budget. You can contact a local real estate agent to help you through this process or browse through popular listing sites like Zillow.
Find out what neighborhoods are in close proximity to the best school systems, the size house you would like to purchase, and proximity to neighborhood amenities. This can give you a great starting point when shopping for a home.
Is the Time Right for You?
Ultimately, the only person who can determine whether you are ready to buy a home is you.
The time of year can certainly influence the purchase price of your home and how many homes you have to choose from.
However, you also need to make sure that you have secure finances in place when you are ready to make the move. Make sure that your debt is paid off as much as possible, save up for your down payment, and check out your credit score before making any major decisions.
Ultimately, financial security combined with solid research about what you can afford will determine whether a new home purchase is in your future.
Take some time to honestly evaluate what you need in a home and whether you can afford it before contacting a real estate agent to start shopping.
Keep Reading: