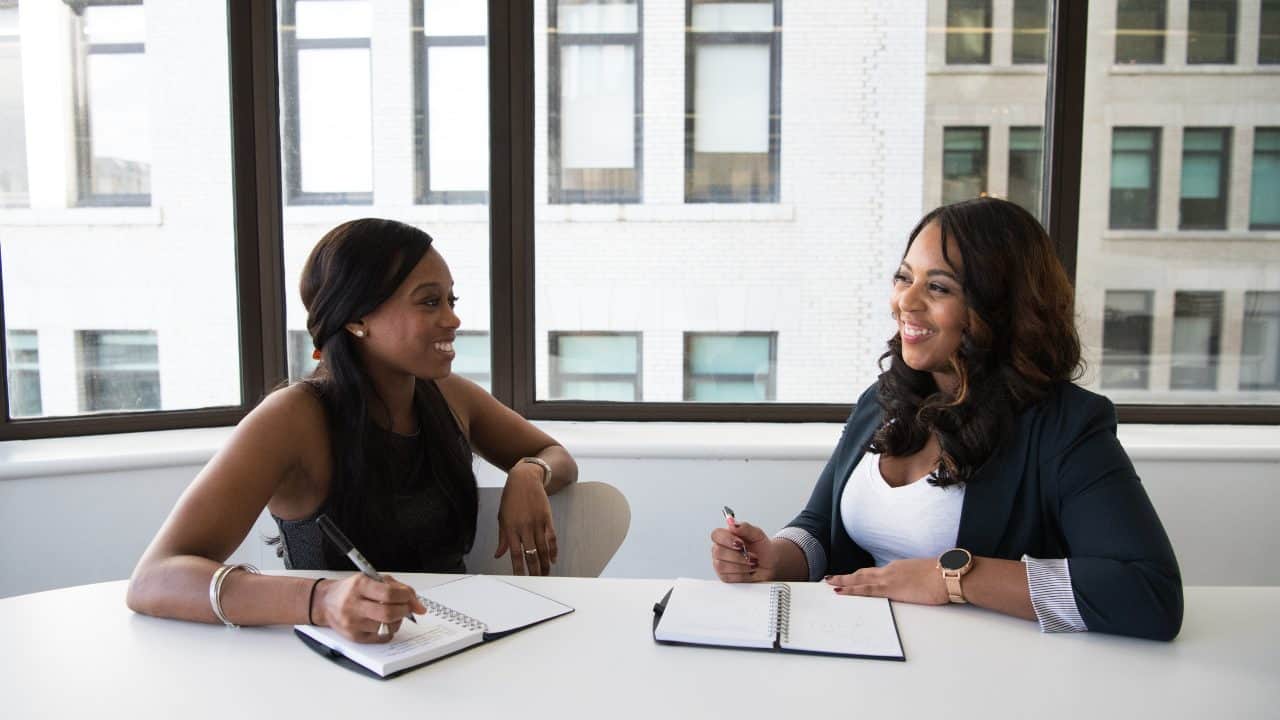 Disclaimer
We only endorse products that we truly believe in. Some of the links below may earn us some extra guac at no additional cost to you. Please pass the chips & thank you for feeding our habit.
We've all been there before: you've been working for your company for a while and have taken on more responsibility with no increase in pay.
I know that I have spent too much time working for companies that didn't value my hard work and didn't pay me according to what I offered the company.
I was always hesitant to ask for what I felt I deserved because I didn't want my boss to label me as greedy or think that I was just in it for the money.
Unfortunately, this means that I left a lot of money on the table. I had worked hard to earn additional certifications, and I willingly took on new responsibilities.
My supervisors got a lot of extra work for free just because I was too nervous to approach them and ask for a raise.
If you have been at your position for a while or have taken on new responsibilities, it may be time for you to sit down with your supervisor.
Asking for a raise can be a nerve-wracking experience, but it isn't impossible.
You need to know the best time to ask for a raise, how much to ask for, and you need to nail down why you deserve one.
If you think you might be ready to earn more money at your current job, here is your detailed guide to asking for a raise.
When Is A Good Time To Ask For A Raise?
For many people, the thought of asking for a raise is extremely intimidating. A successful ask must be timed right if you want the greatest chance of getting what you ask for.
There are no hard and fast rules about the right time to ask for a raise, but some of these general rules of thumb can help you determine the timing before you request a private meeting with your supervisor.
First, you need to evaluate how long you have been at the company or at your current position.
Most experts recommend waiting at least six months before you ask for a pay raise.
That means that you may have to hold off on asking for what you want if you were recently promoted or if you shifted into a new role.
Why wait six months?
This gives your employer plenty of time to see that you are valuable to the company in your new role.
Waiting is essential to prove that you are a team player and that you are effective at tackling your job responsibilities.
Employers are less likely to give raises to those who have yet to prove themselves in the office.
You should also coordinate your ask with the annual performance review or salary review.
Many companies have a specific time of year where they assess employees to determine who is worthy of a pay increase.
If you are new to the company, you might need to ask your supervisor or a more seasoned employee when this time of year comes around.
If you plan to ask for a raise, it is a good idea to ask about one month prior to performance and salary reviews.
This gives your supervisor the time they need to consider your request, try to make room for it in the budget, and clear it with any higher-ups that might need to give their input.
Make sure you don't want too long to ask for a raise if you know this window is coming up soon.
Your employer may not be able to do anything for you once the salary budget is set for the year. If you know that you just recently missed the window, you can still ask to plant a seed for the future.
However, you shouldn't be surprised if your request is denied in this situation.
How Much Of A Raise Should You Ask For?
Asking for more money makes a lot of people uncomfortable. As a society, we don't often have open and honest conversations about our finances.
This can make it seem like an insurmountable obstacle to have to address your boss and ask for more money than you're currently making.
You don't want to come off as greedy or unrealistic. How much should you really ask for?
If you want the best chance of receiving a raise, you should ask for about a 10 percent increase.
This means that you would make $5,000 more per year if your annual salary is $50,000.
This may not seem like much, but it can make a huge difference in your finances every month.
There are times when it may be acceptable to ask for even more than 10 percent.
If your job duties have changed drastically or you took on significantly more responsibility, then you may want to consider asking for something like a 20 percent increase.
It all depends on the reasons you are asking for a raise.
If you simply want to make more money because life is expensive, you will have a much harder time negotiating a salary raise on par with this high percentage.
However, if you have actually earned a raise through your work ethic and increased responsibilities, it is not unreasonable to ask for.
Keep in mind that you aren't always likely to get what you request. Most of the time, your boss will counter with another lower offer.
In the end, you can try to negotiate and come up with a number that is more in the middle between what you wanted and what they initially offered you.
Asking for a raise is a negotiation which means you have to open the floor with something higher than you are likely to get.
On average, most people receive a 3 to 5 percent increase.
Anything higher than these figures would be considered a fantastic raise. This is why it is important to start negotiating at a higher rate so that you have some room to come down on a compromise.
Why Should You Ask for a Raise?
As we mentioned in the last section, you really need to nail down your reasons for asking for a raise before you sit down with your boss.
This helps you to determine how much you need to ask for and what you would reasonably settle for.
Cost of living increases are important if you haven't had any increase in pay over the last several years.
If you have gone a long time without a raise, then it may be reasonable to request one now.
However, you are more likely to receive what you ask for if you have valid reasons for requesting a raise beyond the fact that your rent is more expensive than it was this time last year.
One of the main reasons you should ask for a raise is if your job responsibilities have changed.
If you took on a new role with added responsibilities, it makes sense that you would want to be fairly compensated for that work.
Make sure you have been keeping up with your new duties for an extended period of time before you inquire about a salary increase.
Another reason you should ask for a raise is if you are now more qualified for your position than you were before.
You might have taken some classes in your spare time or earned a new degree.
If there is something related to your work that you can get certified in, this is excellent leverage to use when asking for a bump in your pay.
You should be compensated fairly for your level of expertise and experience.
Some people may not have had any increased responsibilities or qualifications. Instead, they consistently go above and beyond to help out their coworkers and to make their supervisors look good.
While it may not be in your job description, you have been doing extra tasks to help out around the office.
If this describes you and you have not had a pay increase in a while, it may be justified to ask for one now.
You have proven yourself to be a valuable team player, and you want to be compensated for all of your hard work helping others.
Reliability and a team-focused drive are important attributes that warrant an increase in your pay.
5 Of Our Best Tips On Asking For A Raise
You have narrowed down how much you want to ask for and why you deserve a raise.
Now, it's time to start preparing for the actual meeting with your employer.
What do you need to do to ensure that you are prepared for this request? Here are a few tips that may help you along the way.
1. Time Your Ask Appropriately
Unless your supervisor is new to their role, chances are that you aren't the first person to ever ask them for a raise.
It can feel like a huge deal to you, giving you butterflies in your stomach and tying your nerves in a knot.
I know I always feel nervous before having a big meeting with my boss, especially when it comes to negotiating pay.
However, it is likely just a part of the routine for your employer. It isn't as big of a deal as you might be making it out to be.
Just because it can be routine to your supervisor, that doesn't mean that every time is a good time to ask.
You need to plan to approach them at a time when you know they are going to be in a good mood.
Asking for a raise when they are pressed for time or trying to head out of the office is not in your best interest.
Be sure to set aside a time with them when you can have their undivided attention and when you feel confident that they will be in a good mood.
You might want to time your ask to coordinate with the conclusion of a major project that you have been working on.
Wait until you feel that your employer has a justifiable reason to be pleased with the work you've been producing before you ask.
It will be much easier for them to remember all of the reasons why you deserve a raise if that project is at the forefront of their mind.
2. Research Average Salaries
You need to be sure that you are asking for a raise that is commensurate with your experience and responsibilities.
How much are other people making in your position with your level of education or years of experience?
Going into a salary negotiation blindly can make you seem a bit out of touch with the industry as a whole.
While you may not want to ask around the office about what your coworkers are making, you can do some deep diving on the internet.
Look at other positions and what their starting pay is in your area. Remember that your location can play a big role in how much money you make.
Major cities like those found in New York or California tend to have a higher cost of living and larger salaries than smaller towns.
You may even want to talk to recruiters about the average salaries in your area for your type of position.
3. Keep It Brief
When asking for a raise, you need to lay out all of the reasons why you think you've earned one.
However, there is a fine line between making a good case for yourself and taking up too much of your supervisor's time.
Before you head into the meeting, take the time to make a quick list of all the reasons you deserve a raise.
There's no need to draft a detailed presentation for them. Sometimes simplicity is the best way to go.
Try to make short bullet points about specific ways you have improved company culture, increased productivity, or risen to the occasion with new responsibilities.
If you anticipate that your boss may not answer you on the spot or may have to consult with someone else in the company, you might even want to type up this list and print it out along with a short letter.
This makes it easier for your supervisor to relay to his or her supervisor why you deserve an increase in pay.
One tip to make your case is to stress why you deserve a pay raise and not why you need it financially.
Your supervisor cares about what you bring to the workplace. They might care about you as a person, but they aren't interested in the fact that your landlord raised the rent.
4. Practice Your Speech
If you want to feel truly confident and comfortable asking for a raise, then you need to rehearse your speech a few times.
This helps you to familiarize yourself with your main talking points and allows you to more smoothly relate your request to your boss.
You don't want to completely memorize your pitch word for word, but having familiarity with your talking points is essential.
If possible, try to act out what you want to say with a trusted friend or a spouse.
Have them play the role of your boss. Encourage them to ask questions about your pitch and to express resistance to your request. This allows you to practice defending your work.
You may not need this experience if your boss is easy-going and you think you have a chance of getting what you ask for, but it is always best to be prepared for the worst-case scenario.
5. Preparing To Ask For A Raise
Understanding the right time to ask for a raise is key to getting what you want.
You should understand how your company works and when they consider giving out raises to their employees, whether that means an annual review at a specific time or just whenever your anniversary is with the company.
You should know when to ask, how much to ask for, and why you deserve one before you schedule a time to sit down with your boss.
Asking For A Raise – Our Final Thoughts
When it comes to preparing to ask for a raise, there are a lot of things you can do to make your proposition more successful.
Time your ask appropriately, research the average salary for your position in your area, and rehearse what you want to say.
Be brief but thorough in explaining all of the reasons you deserve an increase in pay.
It can feel overwhelming to approach your boss about your salary, but you aren't likely to be the first one to do so.
Try to take some of these tips in mind to help you prepare for your next big meeting with your boss!