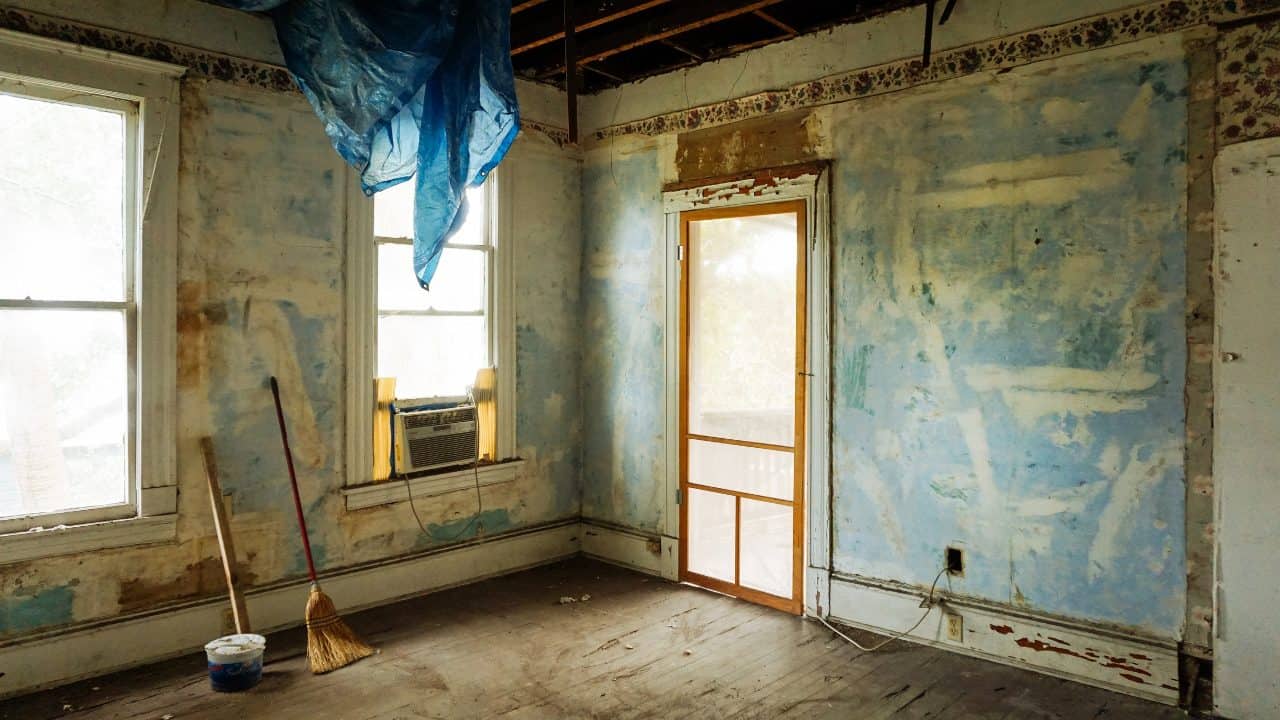 Disclaimer
We only endorse products that we truly believe in. Some of the links below may earn us some extra guac at no additional cost to you. Please pass the chips & thank you for feeding our habit.
Your home is one of the biggest purchases you'll ever make. For most homeowners, it's a good idea to spruce up your home before you sell it. This not only makes the space more enjoyable while you're in the home but it can also significantly boost your home's value when it's time to sell.
Ideally, you want to update your home with a few upgrades that will help you turn around and sell it for a profit. I'm by no means a house flipper, but I've been in my home for 5 years and its value has skyrocketed thanks, in part, to the renovations we've made.
While your home's market value depends on factors like demand, the economy, and a lot of other variables, you can usually expect the value of your home to increase when you renovate or otherwise improve it.
Some homeowners fall into the trap of upgrading everything, but not all renovations are worth the investment. You don't want to pump too much money into an upgrade that a new buyer won't pay for, after all.
I'm not a professional flipper, but here are the 7 upgrades I've done (or plan to do) to improve the function and value of my home.
1. Low-cost Updates
I know from firsthand experience how expensive a renovation can be. Thankfully, you don't have to hire a contractor or learn how to use power tools for some home improvement projects.
These cheap updates won't improve the value of your home as much as a total kitchen remodel, but they can certainly make your space more modern and functional:
Blinds: When we first moved into our home, we spent over $1,000 on cellular shades. The next week, we adopted a kitten that slashed every single shade in the house. That taught me that you don't need to spend a ton of money on window treatments because something will destroy them eventually. If you want to zhuzh up your windows, opt for some nice but affordable cordless blinds. 
Trees and shrubs: You can buy a tree or bush at your local plant nursery for less than $100. We planted quick-growing bushes around our home for added privacy for less than $200. Just make sure you prune them to lean away from your home or fence.
Lighting: We didn't have the money to replace our home's retro 1970s lighting fixtures, but we replaced all of the light bulbs with LED daylight bulbs. The fixtures aren't the prettiest, but the improved lighting saves us a little money on our energy bill and makes the house look much brighter. If you can't update all of the bulbs at once, buy a pack of LEDs once a month and go room by room until you're done.
Aesthetics: Updated doorknobs, light switches, and outlet covers are a cheap way to transform the look and feel of a room. Again, if you can't afford to update all of them at once, update one room a month until you've done the entire house.
2. Flooring
I hated our home's old-fashioned tile floors ever since we moved here in the fall of 2016. I was adamant about updating the floors at the time, but we just didn't have the cash on hand to make it happen—we had to wait until 2019 to afford it!
If you want to boost your home's value by as much as 2.5%, hardwood floors are the way to go.
We didn't have "hardwood floor" money, so we opted for a very nice, modern ceramic tile, which has an average ROI of up to 80%. That was fine and dandy to me because I wanted to get rid of our uneven, cracked tile for years.
I recommend staying away from carpeting if possible. Most buyers will just install their own carpet or flooring when they move in because, to be honest, carpet is nasty. 
3. Paint
Neutral, aesthetically pleasing paint is the way to go here. When we bought our home, the previous owners painted the master bedroom—I kid you not—neon lime green from floor to ceiling. Yes, even the popcorn ceiling was neon green. This room was so horrible that it scared away all of the other buyers and we won the bid.
If you want to sell your house and get the best offer possible, opt for neutral white paint. This isn't the time to paint your house in a way that makes any kind of statement.
The new buyers can always add accent walls to their liking. If you plan on living in the house for a while, opt for classic paint shades and stay away from anything harsh, like red. And never paint a room lime green.
On a budget? For $50 you can transform the look of a room with a few coats of paint. I opted for a dazzling shade of matte white to make our home look clean, modern, and bright. Seriously, if you can't afford to renovate but you want to transform a room, paint it. If that sounds too expensive, look for discounted tins of paint at the home improvement store—they're usually 50% off.
You should also consider painting the exterior of your home. Our bank required the buyers to repaint the home before we bought it, which cost them $3,000 to have it professionally done. And boy, what a difference a coat of paint makes! This removes mold, dirt, and chipping paint from the exterior of the home, which makes it look decades younger.
4. The Kitchen
80% of homebuyers say the kitchen is the most important feature in a home. If you want your home to be more valuable to prospective buyers, update the kitchen.
Since my husband and I are avid cooks, a kitchen remodel was our first priority. Originally, our home had a very small kitchen with zero counter space.
Fortunately, my father-in-law is a carpenter and he made it possible for us to remove the walls in our kitchen and install floor-to-ceiling cabinets on an unused wall.
We also made other updates like:
A glass backsplash.
White quartz countertops.
New brushed nickel appliances, including a double oven.
A deep farm sink.
A kitchen island with power.
We did our kitchen remodel mostly in one go, but if you're trying to do a kitchen remodel on a budget, there's nothing wrong with doing it in phases. You don't have to bust down walls, either. It's enough to do these updates in your kitchen to improve your home's value:
New cabinets or repaint your existing cabinets.
Modern, energy-efficient appliances that match. Don't install a white plastic fridge and a brushed nickel oven; it looks weird.
Aesthetic upgrades like a backsplash, farm sink, or lighting fixtures.
5. Fence
A new fence has an ROI of about 70%. But in our case, our new fence significantly increased the value of our home. We live in an area where everyone has decrepit chain link fences, so a six-foot privacy fence is a big luxury.
My favorite folks at the tax assessor's office said the fence increased our home's value by $15,000, which would be great news if we were selling our home any time soon. In the meantime, it means higher property taxes.
But the fence also means I can tend to my garden in my pajamas without judgment from the neighbors, so it's increased our privacy and quality of life, too.
6. Bathroom Updates
I'm not going to sugarcoat it: a bathroom renovation is one of the most expensive upgrades you can make to your home, but it will also increase your home's value the most.
We haven't been able to do a full bathroom remodel just yet, but we've made these improvements and increased our home's value (and utility) in the process:
New toilets: Our old toilets were from the 1980s and leaked toilet water all over the floor every time we flushed. Opt for a low-flow, energy-efficient toilet to update the look of your bathroom while saving more water.
Mirrors: Mirrors can make your bathroom look much bigger. Replace small mirrors with the biggest ones you can find for the money.
Showerheads: A $50 showerhead can transform a shower into a spa-like experience. If you can't totally remodel your shower, replace the showerhead with a brushed nickel fixture for better form and function.
New grout: I'd love to re-tile our showers, but that isn't in the budget right now. Fortunately, you can refresh the look of your bathroom by regrouting around the tile you have right now. It's time-consuming and annoying, but it's a cheap way to improve your bathroom.
Faucets: We replaced our old 1970s faucets with brushed nickel faucets from home depot for $50 a pop. And it looks much better!
Bathtub resurfacing: As much as I'd love to buy a new tub, we don't have an extra $2,000 lying around. If you need to get by with the tub you have, try resurfacing it for a clean, modern look.
7. Finish Out Your Extra Space
Did you know that you can add a ton of square footage to your home by finishing out your garage, basement, or attic? I live in Texas where the rule is that a room needs a window to count towards your square footage.
That's why my dad finished out the attic in his home and added a huge bay window, which added a ton of square footage (and value) to his home.
The Bottom Line
Home value can be a tricky thing, but you can still update and renovate your home to increase its value over time. But not all additions are worth the money. Skip expensive upgrades like a pool—instead, enhance the utility and value of your home's market value by:
Doing low-cost updates.
Updating the floors.
Painting the interior and exterior of your home.
Renovating the kitchen.
Building a new fence.
Updating the bathroom.
Finishing out your garage, attic, or basement.
Your home's value depends on a lot of factors, but in my experience, these updates will make living in your home much more enjoyable. And hey, if you plan to sell your home after making these updates, there's a good chance you'll get a return on your investment, too.
Just stick with updates that are within your budget and abilities to create a comfortable home that increases in value over time.