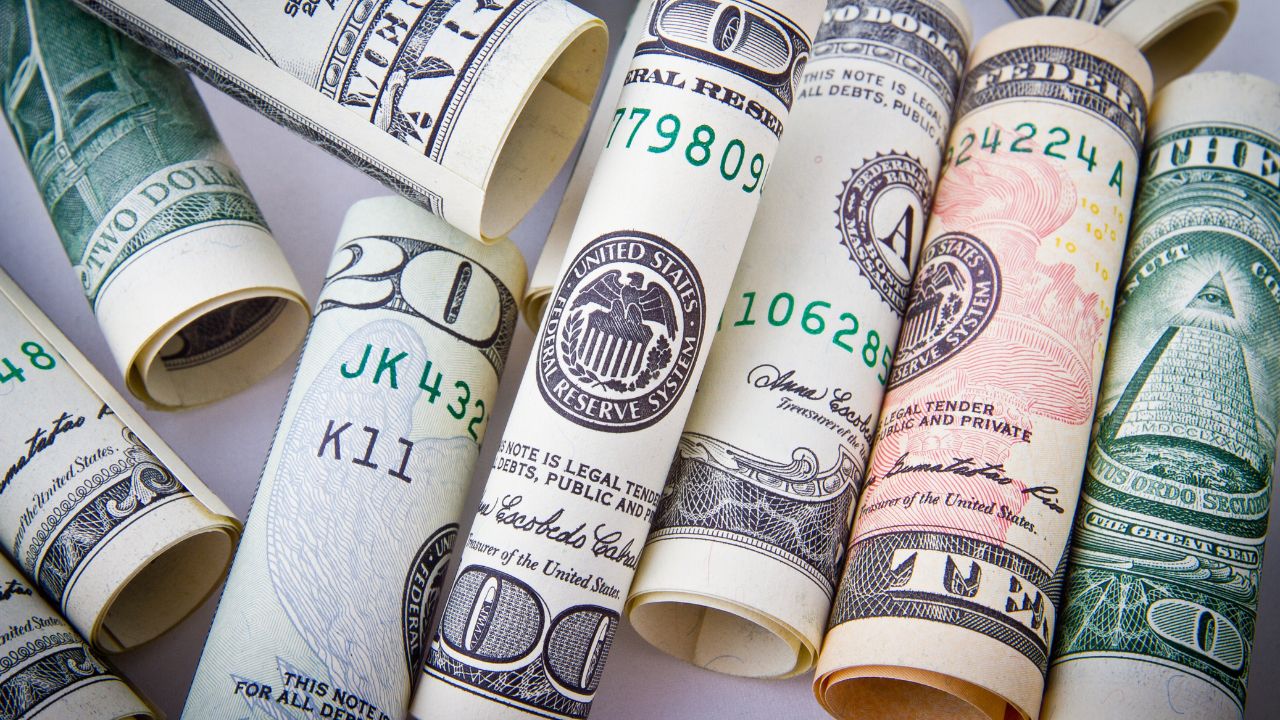 Disclaimer
We only endorse products that we truly believe in. Some of the links below may earn us some extra guac at no additional cost to you. Please pass the chips & thank you for feeding our habit.
The Minority Mindset earns commission from Fundrise via the partner links below. All opinions are the author's.
Have you ever wanted to make more money but know that you don't have enough hours in the day to work another job or side hustle? Luckily today, generating passive income is easier than ever before. And after a while, you'll be able just to sit back, relax, and watch the money flow in all on its own!
The best ways to earn passive income include dividend stocks or ETFs containing dividend stocks. Real estate, rental income, and REITs are all simple ways to generate passive income with real property. For more risk-averse investors, high-yield savings accounts allow interest payments on savings.
If you want the full scoop on how to earn passive income, here are the best ways that you should consider looking into today.
The 6 Best Ways To Earn Passive Income
Everyone wants to earn money while they sleep, but very few people know how to get started with this endeavor. Passive income is money that rolls into your bank account without you having to trade hours for dollars. 
If this sounds appealing to you, here are the best ways to earn passive income starting right now.
1. Real Estate Or Rental Income
Real estate is a great investment that can yield sizable returns month after month in the form of rent payments. 
If you have enough money to invest in real estate upfront including down payments and closing costs, this can be quite lucrative in the right housing markets.
Residential rental properties are usually signed on for a year-long lease, giving you guaranteed income for that period. Commercial real estate usually has longer leases, so consider this if you really want to earn more passive income.
One thing to note is that real estate and rental income isn't totally passive. 
You'll still have to keep up with each properties:
Maintenance

Taxes

Insurance

Miscellaneous costs
You could outsource some of this work to a property management company, but it will cut into the passive income that you can generate with real estate.
Obviously, the less you spend on a property, the more you stand to gain when it comes time to rent it out or resell it. 
Buying foreclosures is a great way to make the most of your money. 
These houses (found on Foreclosure.com) are often less expensive than comparable properties, giving you built-in equity on a new piece of real estate.
2. REITs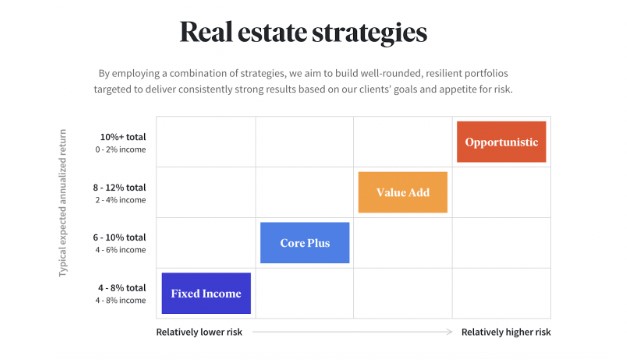 Do you like the idea of investing in real estate but don't want to actually choose and invest in local properties?
Maybe you just lack the initial funds required to purchase your first piece of real estate. With as little as $10, you can start investing in real properties on Fundrise.
The best part is that you don't even have to worry about property maintenance.
Real estate investment trusts (REITs) allow you to purchase shares in a specific portfolio filled with real properties. 
A good one typically pays out dividends that are accrued through rents and capital gains. Each portfolio is designed to produce income, so you never have to worry about the goal of the REIT you invest in.
You might end up investing in a carefully curated portfolio of both residential and commercial properties to balance out the portfolio. 
Investors can buy and sell shares of these REITs with ease for those traded on public stock exchanges. 
It might be a bit more difficult to sell those that aren't found on these exchanges.
However, you should aim to stick with it for the long haul. 
Fundrise recommends that investors stick with it for at least five years to see the best return on investment.
How much can you really make by investing in real estate without researching each property on your own? Fundrise boasts some impressive returns for their clients. So far in 2022, they have a 5.52 percent annual return. 
In 2021, they had a 22.99 percent return which is almost unheard of in the stock market without taking significant risk.
3. Rent Out Your Home
If you decide that you aren't quite ready to invest in an entire property or long-term rentals, you might want to consider short-term rentals. These can be done even in the home you currently own if you have a few spare bedrooms.
Platforms like Airbnb and VRBO make it easy to start this passive income stream.
This is another option if you purchase a property in a popular vacation destination. You may not need to have permanent tenants that sign a traditional lease with you or a property management company. 
Instead, you can focus primarily on week-long bookings or weekend getaways. Keep in mind that this may not work as well if you don't live in a heavily traveled area.
You might not like the uncertainty of knowing where your mortgage payment is coming from though. 
If the financial stress of whether you will have enough tenants to cover the cost of the home and generate passive income is too much for you, then you may want to stick with a more traditional rental agreement.
4. Dividend Stocks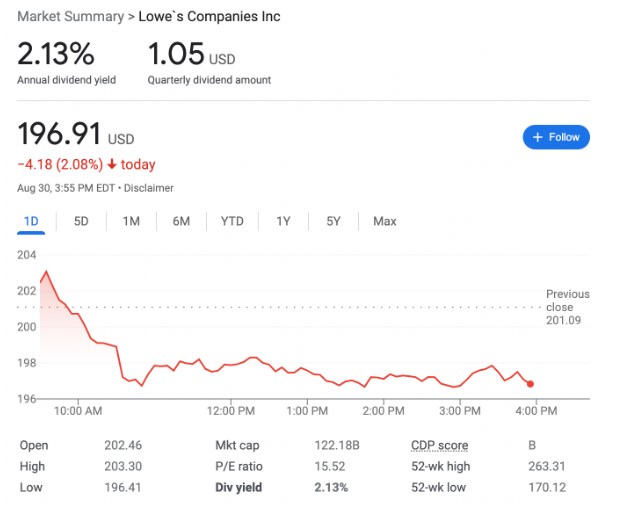 Chances are that you already knew investments were good for your financial health but did you know that they can pay out real money too? 
Sometimes, investors make money by buying and selling their assets. 
Other times, you can make passive income through the stock market when you choose to purchase shares of dividend stocks.
Dividend stocks pay out some of the company earnings to shareholders on a routine basis (often quarterly). If you make a wise investment, those dividend earnings will grow over time.
The good news is that dividend stocks are also frequently a safer bet compared to other stocks. 
It's a win-win situation: you earn passive income and you take less risk with your portfolio. M1 Finance can help you find the perfect dividend stocks for your portfolio.
If you really want to maximize these dividends, you can reinvest them into more shares of the same stock. 
This allows you to earn even greater dividends in years to come. It's always wise to think about the future when you might need more passive income such as when retirement rolls around and you're on a fixed income.
Keep in mind that the only way you can be successful with passive income through dividends is if you choose the right stocks.
That leads us directly to our next idea.
5. Invest In ETFs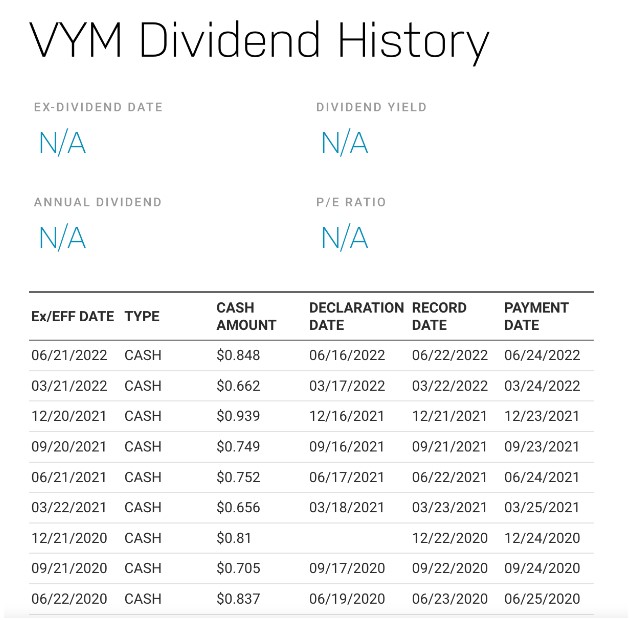 If you aren't sure about your ability to choose the right stocks that will yield dividends for passive income, it might be a better idea to invest in an ETF. 
Exchange-traded funds may hold a variety of stocks, some of which issue dividend payments. 
Inexperienced investors may want to invest in ETFs that contain dividend stocks because they automatically diversify your holdings.
These are less risky because they inherently balance your risk. They are also super easy to buy and sell, just like stocks.
An ETF is usually designed to mimic a specific index like the S&P 500. If you find an index that you think will do well or that interests you, chances are you can find an ETF that will imitate holdings and yield similar results.
You may not have the same level of dividend as if you invested in only one company, but this risk balance might be worth it to you.
This investment method might even be better than investing in individual stocks. If the economy were to plummet, some companies might be forced to cut their dividend payments as they are a reflection of the success of the business. 
ETFs don't rely as heavily on dividend stocks, so you may not be quite as surprised by this turn of events.
6. High-Yield Savings Account

Does it feel too risky to invest in the stock market or in real estate? A high-yield savings account might be a better fit for risk-averse investors. 
This is an account where you simply let your excess funds sit. In exchange for leaving money in your savings account, banks reward you with interest.
This is a great long-term strategy for money that you know you won't need to access for a while.
When banks reward you with interest, they add it to the balance of your account. This new and slightly higher balance is the basis for your next interest payment. 
As you go through several of these cycles, you will accrue a larger balance in your savings account with no real risk.
It may not yield as much as a stock market return (which averages around 10 percent), but it still rewards you for good financial habits and generates a small amount of passive income. 
An online bank like CIT Bank* is your best bet for the highest interest rates on these savings accounts. The interest rates will oftentimes be much higher than what you would earn at your local brick-and-mortar bank.
Best Ways To Earn Passive Income – Get Started Today!
If you are interested in starting to generate passive income, you can do so with a few smart and savvy investment moves. 
Stocks and ETFs are the riskiest means of investing for passive income, but they can yield great dividends that pay for years to come. 
This is especially true if you spend time doing the research now and get on the ground floor with rising companies.
For those who don't mind a little active work, real estate presents another great option. You will have to manage the properties and ensure that you have consistent tenants, but the payoff can be big if you are able to make the initial investment.
If you don't have the funds to purchase your first piece of real estate, consider a REIT instead like those offered through Fundrise.
Last but not least, consider a high-yield savings account for money that you can't bear to lose. It will earn a higher interest rate just for sitting in your account long-term.
With some of these tools under your belt, you'll be ready to start generating money even while you sleep!
*FDIC Insured. Conditions Applied.