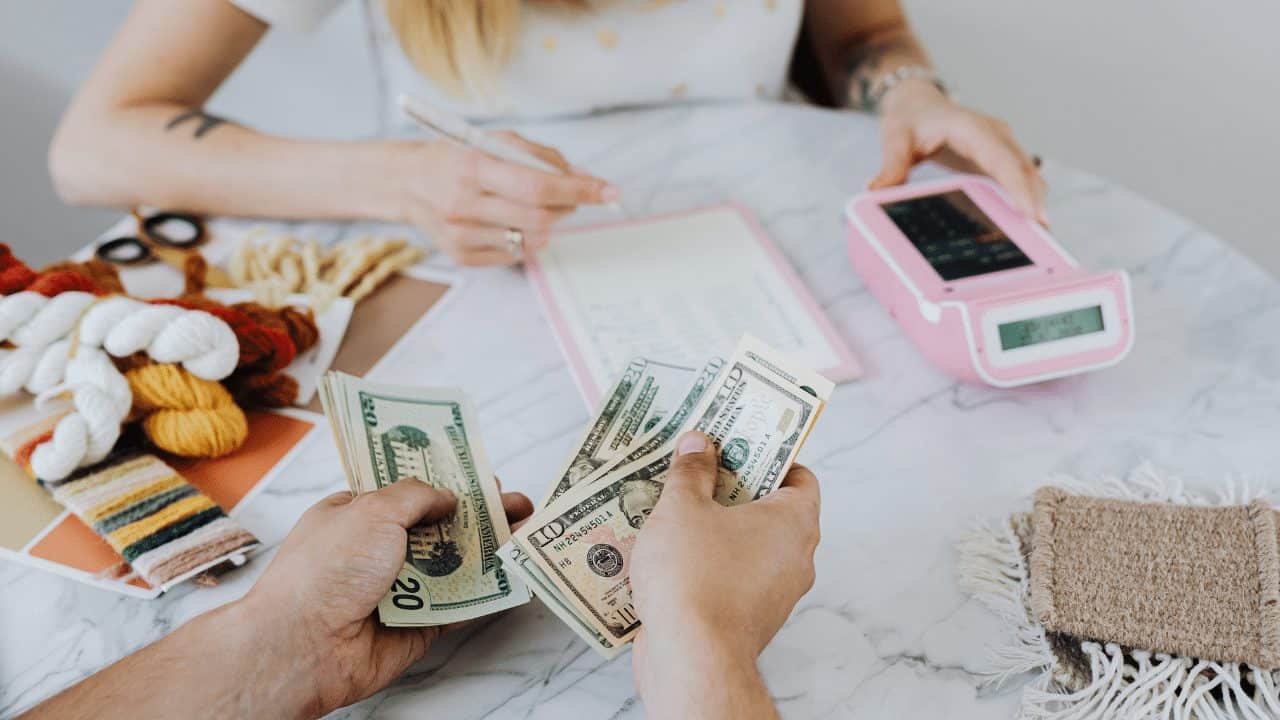 Disclaimer
We only endorse products that we truly believe in. Some of the links below may earn us some extra guac at no additional cost to you. Please pass the chips & thank you for feeding our habit.
4. Live Below Your Means
Choosing to give up something now for a better thing later is a skill most of us could learn.
If you learn to give up a small sum of money now and put it towards building the wealth you'll enjoy in the future, you can't lose!
Certainly easier said than done! Living below your means isn't as complicated as it might seem.
Start by checking out your monthly budget portioning off a margin for investing and saving a bit of your income.
You might have to sacrifice now for a large payoff later, but living below your means will ensure that you build up wealth for later in life. 
There are so many ways you can start doing this! Shop around for cheaper phone services.
Be frugal with your grocery runs. Cancel one of your three streaming subscriptions.
One way my husband and I have cut down on our cost of living expenses has been through eating out less – we make a point to meal plan and save so much in the long run!
In any case, money saved is money earned. Sometimes something as simple as meal prepping can be a step in the right direction of building wealth.
Think Quality, Not Quantity
Choosing to buy quality items (not ones that cause you to go into massive debt, of course) can be a sure way to build your current and future wealth now.
I know this seems to be opposing the step of living below your means – but make sure you're investing in quality items!
What I mean is this: do your research and shop for purchases that will last you for some time.
Try buying one pair of quality shoes instead of twelve disposable pairs. Invest in a car that is known for its reliability.
The minimalists are certainly onto something – less is more and quality will usually serve you over quantity. 
Your "wealth" isn't only measured by your bank account; it's also measured by the assets you hold and the investments you've tucked away for retirement (and for fun).
Did you know that as you accumulate "stuff," you are technically investing? Every purchase is an investment.
If you can, choose items that will hold value over time rather than quickly losing their luster. 
Getting Started – How To Build Wealth No Matter What Age You Are
In the end, you control how wealthy you become.
Don't let the "just wait untils" stop you from starting to build wealth now – it's never too early or too late!
I'm glad I didn't hurry up and wait to begin building my wealth, and I'm sure 10 years from now I'll feel the same.