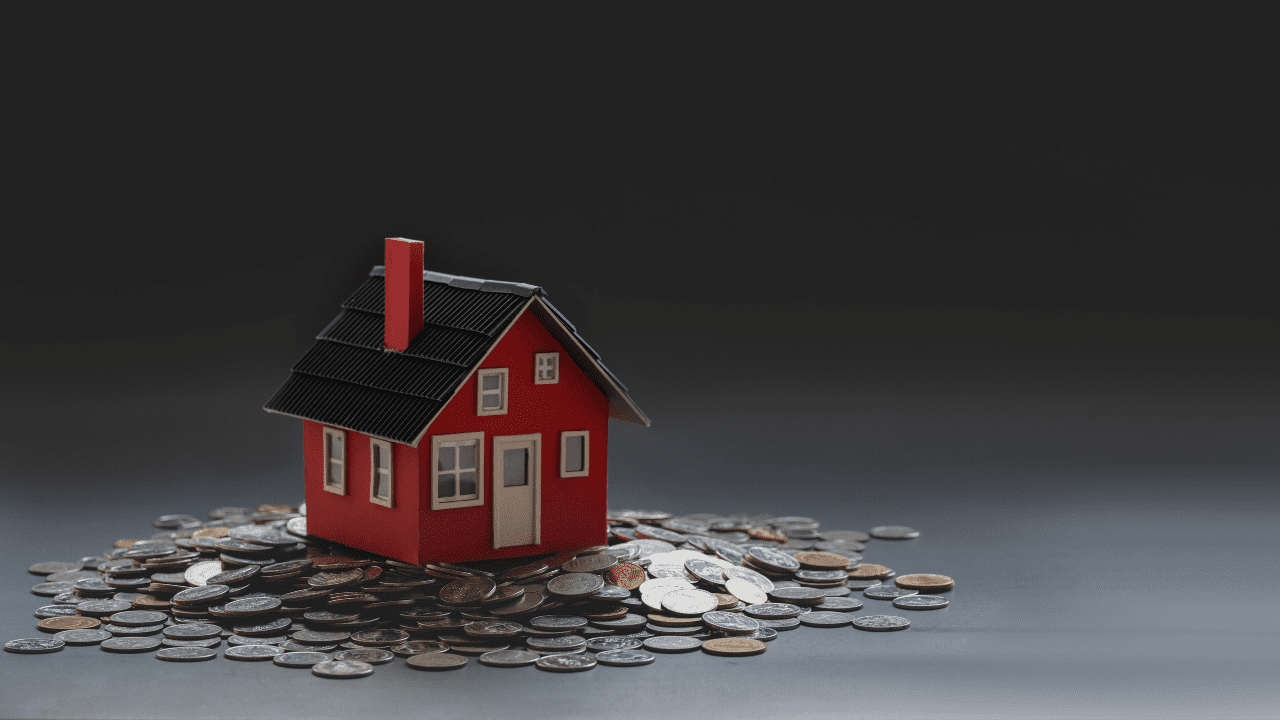 Disclaimer
We only endorse products that we truly believe in. Some of the links below may earn us some extra guac at no additional cost to you. Please pass the chips & thank you for feeding our habit.
Find out how to buy a home, plus learn how much money you should save for a downpayment and how you can find the absolute best mortgage loan rates and lenders.
First time buying a home?
Finding the home of your dreams is only a part of the home-buying process — it's not as simple as running out to Best Buy to pick up the latest iPhone!
Purchasing a new home involves a lot of moving parts: budgeting, loan approval, negotiating, inspections, appraisal, closing — and massive paperwork.
Let us make it easier for you.
In this article, we walk you through the five steps of home buying and introduce you to the terms, processes, and people you'll encounter along the way.
You'll enjoy tips on when to buy, how to buy, and how to save a ton of money on your purchase.
Plus, we show you how to find the best mortgage loan rates and lenders, so you can save even more money.
Here's what you'll learn:
The Five Stages of Home Buying

How Much Money You Should Save For The Down Payment On Your New Home

How To Find The Best Mortgage Rates And Lenders
The Five Stages of Home Buying
In this section, we show what steps you go through when buying a home, from budgeting and loan approvals to shopping, negotiating, and closing.
Buying a home takes an average of 4 ½ months for most people. It's a complicated purchase that involves several steps.
Here's a list of the steps you must complete before receiving the keys to your new home:
Set your budget.

Get pre-approved.

Shop for your new home.

Negotiate the price.

Complete the closing process.
You'll also want to read our guide on how to pay off your mortgage faster so you start with the right plan and end up with a better financial situation because you've lowered a large monthly payment, namely your mortgage.
Step 1: Set Your Budget
Before you start shopping, make sure you understand the total cost of purchasing a home. 
Buying a home costs much more than the upfront selling price, and to budget accurately, you'll want to understand all the expenses you'll incur.
Typical home-buying costs include:
Down payment: A down payment is the portion of the home price you'll pay upfront, usually without financing.

The more money you put down at the time of purchase, the better off your financial future will be.

Putting a downpayment of at least 20% toward your home guarantees that you can avoid the costs of private mortgage insurance, which usually run about 1% of the total loan amount.

A healthy downpayment also lowers your monthly mortgage payments and significantly reduces the amount of interest you pay over time on your mortgage loan.

Closing costs: Closing fees refer to all the fees required to close on your new home.

Closing costs are often split between you and the seller, and usually add up to between 2% – 5% of the total cost of your home.

For example, closing costs on a $250,000 home will probably cost you between $5,000 – $12,500. If you can pay the closing costs up front, instead of rolling them into the loan, you'll cut your interest costs and save quite a bit of money.
Compare mortgage rates in minutes! Visit Credible now

Reserves: Mortgage companies usually require you to verify that you will have at least two months (sometimes more) of mortgage payments in your bank account after you purchase your home. This savings is called "reserves."

Although mortgage companies typically only require two months of reserves, we recommend you have at least six months of living expenses in your savings account before purchasing a home.

Once you own a home, you incur additional expenses, such as insurance, property taxes, and maintenance.

So, if something were to happen to your job or your health, you want to be sure you can keep your new home during financial hardships.

A fully-funded emergency savings account, equal to six months of living expenses, will give you peace of mind and allow you to enjoy and appreciate your new home much more.

Miscellaneous expenses: Other expenses related to home-buying that aren't part of your closing costs include: survey and appraisal fees, private home inspection fee, and the one year of homeowner's insurance and six months of taxes that are usually required upfront.
Once you understand all the expenses involved, and are sure that you're financially ready to buy a home, the next step is to get pre-approved for a home loan.
Step 2: Get Pre-approved
Once you've set your budget for a new home and are financially prepared to buy, the next step is getting pre-approved for a home loan.
A pre-approval isn't a guarantee, but instead is a statement of how much the lender is willing to loan you, based on criteria such as your credit history.
The pre-approval letter is typically valid for only 30 days, which poses a small problem, since buying a home usually takes many months. This means you have to go through the pre-approval process several times, which can be time consuming.
To get around this, you can use Credible.com, a reputable mortgage broker that makes access to pre-approvals a little easier.
Credible allows you to generate a new pre-approval letter in seconds, so there's no delay when your realtor asks for it.
Once you've obtained a pre-approval letter for your mortgage, you're (finally!) ready to start shopping for your new home.
Step 3: Shop!
Congratulations. You've made it past the budgeting and pre-approval process, and you're ready for the fun part — shopping for a new home!
At this point, buyers usually hire a real estate agent to guide them through the process of shopping, negotiating, and closing on their new home.
Real estate agents typically charge a commission of 5-6%, but the sellers usually pay their fees (and often build them into the price of the home).
If you've never purchased a home or have no experience in real estate, hiring a real estate agent is critical, even though it's not required by law.
Real estate agents work on your behalf to help you:
Find houses within your budget in the best neighborhoods for you

Negotiate pricing

Fill out and manage paperwork

Close on your new home
Navigating the home-buying process is complex, and people without real estate training or experience will spend hours trying to navigate their way through the process. 
Without an agent, inexperienced buyers are likely to lose money and make some pricey mistakes along the way. 
When you've hired an agent and are ready to shop for homes, keep your budget in mind and do your best to stick to it. 
For example, if you're pre-approved for a $250,000 loan but your budget says you can only afford a $200,000 home, stick with your budget and don't overspend.
If you really-really have to have a house that's over your budget, then look for ways to earn the extra cash before you buy. 
Or, try negotiating the price down to what you can afford. 
Many times, especially during a buyer's market, you can negotiate the listing price down to something more affordable.
Step 4: Negotiate The Price
Timing significantly affects home prices.
At any given time, we can experience a buyer's market or a seller's market.
Seller's Market Vs. Buyer's Market
The economy influences your ability to negotiate home prices. 
A seller's market

: When there are more buyers than homes, this creates a shortage that raises home prices and gives sellers more negotiating power.

A buyer's market

: When there are a lot of sellers, but not a lot of buyers, and home prices drop, you, the buyer, have more power to negotiate the price.
During a buyer's market, it's acceptable to make a low offer on a home, even if your real estate agent is hesitant. Agents get paid more commission when you buy at higher prices, so it's natural for them to resist submitting super-low offers.
During a seller's market, you should still negotiate the price of your home, although you won't have as much purchasing power as you would during a buyer's market.
Home-buying is easier with Credible Get your mortgage pre-approved now
The Most-Critical Negotiating Point: 7-day Contingency
When negotiating a price on your new home, there's one critical agreement you must include in your negotiations: A 7-Day contingency period.
Regardless of how your price negotiations fare, you should always negotiate to get a (minimum) 7-day contingency period that allows you to inspect the home and back out of the deal, for any reason, without any recourse.
The 7-day contingency agreement means that your buying agreement is contingent on your approval of the home. 
The agreement gives you time to hire a private property inspector for a thorough home inspection before you purchase. It helps you avoid getting hit with surprise expenses that can cost tens of thousands of dollars, and gives you the chance to renegotiate or back out of the deal if necessary.
Step 5: Complete The Closing Process
Once the seller accepts your offer, there are a few steps left before you begin the formal closing process:
Choose your mortgage terms and finalize your loan:

During this step, you'll typically choose between a 30-year fixed, 15-year fixed, or adjustable-rate mortgage.





Fixed loans means that your interest rate remains the same throughout the term of your loan. Adjustable rates mean you start with a lower interest rate, but that rate can go up or fluctuate over time.





We recommend a fixed 30-year mortgage. The fixed interest rates mean you know what you're getting into and can budget accordingly. The 30-year term means your mortgage payments will be lower, which gives you a little extra security in case you experience any financial hardships in the future.





Ideally, you would take a 30-year fixed mortgage, but make double payments every month. Paying more than what you owe significantly cuts the amount of interest you pay, and will save you a small fortune over the lifetime of your home loan.

Home appraisal:

Your broker or lender will request a home appraisal by an independent appraiser.

Home inspection:

This step isn't required everywhere, but hopefully you negotiated the 7-day contingency we recommended above. At this point, you'll hire a home inspector to find out if there are any significant problems with the home.
When the appraisal and inspection are complete, you'll schedule an appointment for closing.
Closings appointments can last as long as two or three hours, but some are completed quickly, in about 30 minutes.
At your closing appointment, you'll hand over a cashier's check that covers the downpayment and the closing costs (unless you worked closing costs into the loan). Then, you'll fill out some paperwork and get the keys to your new home.
Navigating your way through the home-buying process is complicated. Hiring a real estate agent to help you and using a brokerage service to find the best loans will make the process easier and more enjoyable for your whole family.
Compare mortgage rates and get pre-approved in minutes with Credible. Get pre-approved now
How Much Money You Should Save For The Down Payment On Your New Home
The downpayment you make on your new home can have a powerful impact on your financial future. In this section, we explain why we recommend putting a downpayment of at least $22,000 on your new home.
Some people put the least amount of money possible down on their home purchase. 
They take advantage of special offers or guidance from their bankers, who often encourage them to spend less on the down payment so they can keep more money in the bank for emergencies or renovations. 
Or, maybe they just want to hang on to the extra cash so they can buy a new car or take a well-deserved vacation once they complete the stressful home-buying process.
Other people save up their money until they can put at least 20% down on the new home loan.
These people scrimp and save until they have a 20% downpayment, because they know that a larger deposit means lower mortgage payments and less interest payments.
Most bankers want you to put the least amount of money down.
If your banker is sweet-talking you into taking out that mortgage loan before you have a 20% downpayment, there's a good reason — and it doesn't have to do with your well-being.
Bankers are in the business of making money, and bigger loans mean higher profits for them ($$$ higher interest earnings $$$).
If you make a downpayment of 3% instead of 20%, that's an additional 17% you have to finance – and your bank earns profits on it. 
For example, if you purchase a $200,000 home with a 3% down payment of $6000 (instead of 20% payment of $40,000), your bank earns an additional $18,000 over the lifetime of your mortgage.
Interest is WAY more expensive than it seems.
Every dollar you finance through the bank is a dollar you have to pay interest on. 
Mortgage interest can really sneak up on you if you're not paying attention.
Let's be honest. The numbers two and three sound pretty tiny compared to the hundreds of thousands in purchase dollars you're considering when buying a home.
Unfortunately, those "tiny" numbers represent percentages that can end up costing you as much as the house itself.
For example, if you put a 2% downpayment on your home instead of 20%, a $200,000 home can end up costing you roughly $400,000 over 30-years because the interest, fees, and closing costs inflate like a balloon when you skimp on the deposit.
In the meantime, you're still paying typical homeowner costs, such as:
Maintenance

Taxes

Insurance

Upgrades

Utilities
Additionally, when you make a low down payment on your home, the banks put you in a higher-risk category and require you to pay for private mortgage insurance (PMI). 
PMI rates are based on your total loan amount, and usually cost about 1% of your total loan  – that's an additional $2000 on a $200,000 home.
A Downpayment Of At Least 20% Can Save You A Small Fortune.
When you put a downpayment of at least 20% on your home, you can request to waive the private mortgage insurance, saving you one percent of the cost of your home.
How To Find The Best Mortgage Rates And Lenders
Find out how to shop for the best rates and lenders, plus learn what steps are involved when you take out a home loan.
When shopping for a home loan, your top priority should be finding the best interest rate so you can pay less money over time.
Borrowing from a banker you've known and trusted for years can be comforting, but when you're taking out such a big loan, every interest point represents a lot of dollars going from your pocket to theirs.
Before you choose a lender, take the time to research mortgage rates online. When you use a broker like Credible, you get perks that allow you to:
Quickly compare interest rates from several lenders

Pre-qualify in 3 minutes.

Instantly get an approval letter.

Instantly get a new approval letter every 30 days

Complete your mortgage online if you prefer
With Credible, the mortgage loan process takes only four steps:
Pre-approval (takes 3 minutes)

Compare and choose a lender

Submit your documents (online)

Complete your loan
You can save time, money, and future headaches by using an online service to manage your mortgage loan. 
Make Home-Buying Easier With Preparation And The Right Professionals
Buying a home is a complicated process, but when you're well-prepared and allow a real estate agent and online mortgage broker to help you, the whole experience becomes easier.
When making such a big purchase, put down a healthy deposit and look for the best interest rates to ensure that you don't overspend or overextend when buying a home.
*Advertisement from Credible Operations, Inc. NMLS 1681276, not available in all states. Click here for important information about Credible's licenses. Address: 320 Blackwell St. Ste 200, Durham, NC, 27701.
Keep Reading: