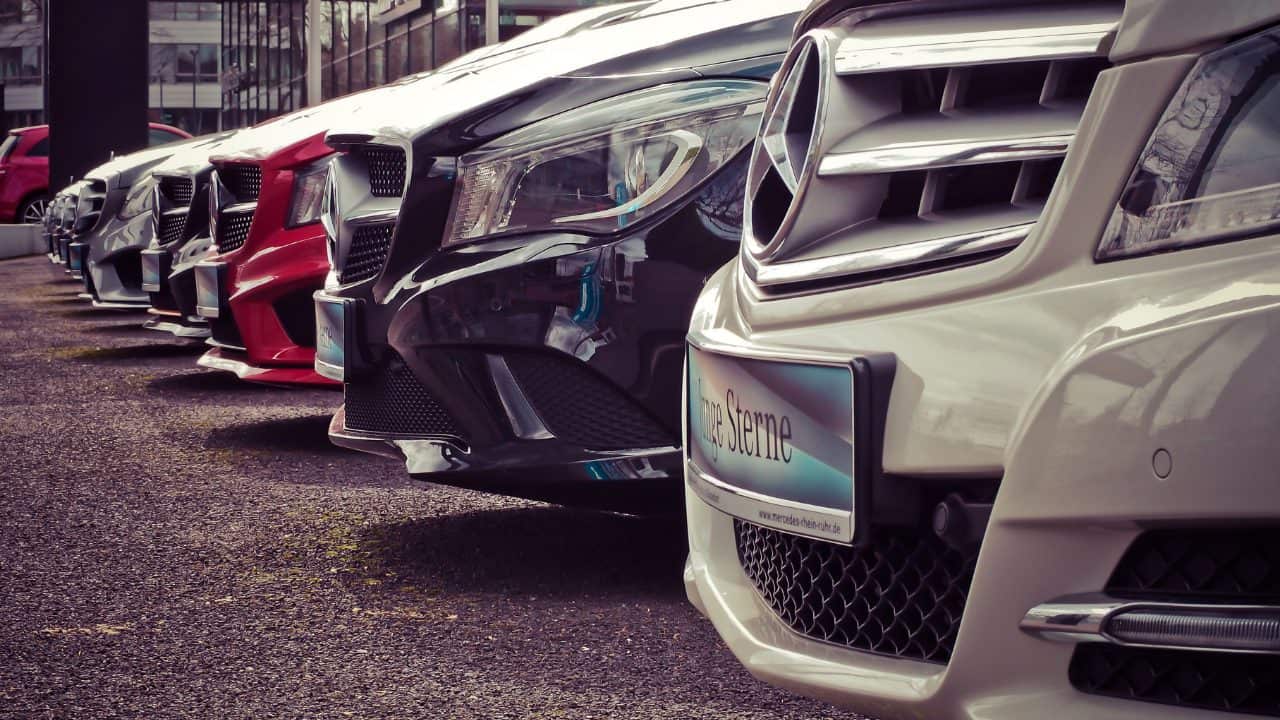 Disclaimer
We only endorse products that we truly believe in. Some of the links below may earn us some extra guac at no additional cost to you. Please pass the chips & thank you for feeding our habit.
Purchasing a new car always makes me feel a bit nervous. I'm spending thousands of dollars and often feel pressure from the salespeople at the dealership to spend more than I'm comfortable spending. In my lifetime, I have purchased five cars but the process never gets any easier.
However, I'm a lot smarter about my financial decisions than I used to be and I always come to the dealership prepared now. This has made such a difference in the buying process, and it gives me peace of mind that I'm making a wise financial decision for myself.
One of the big things that can cause a great deal of stress surrounding the car buying experience is financing. Should I get a loan for a new car? How much is too much to pay in interest? There are so many questions floating around when it comes to this huge purchase.
Understanding the process and getting a handle on your finances can leave you feeling more prepared for your upcoming purchase.
If you are in the market for a new car, there are a few things you should know before you head out to the car lot. Take some of these tips with you to help you get the best deal possible on a new ride.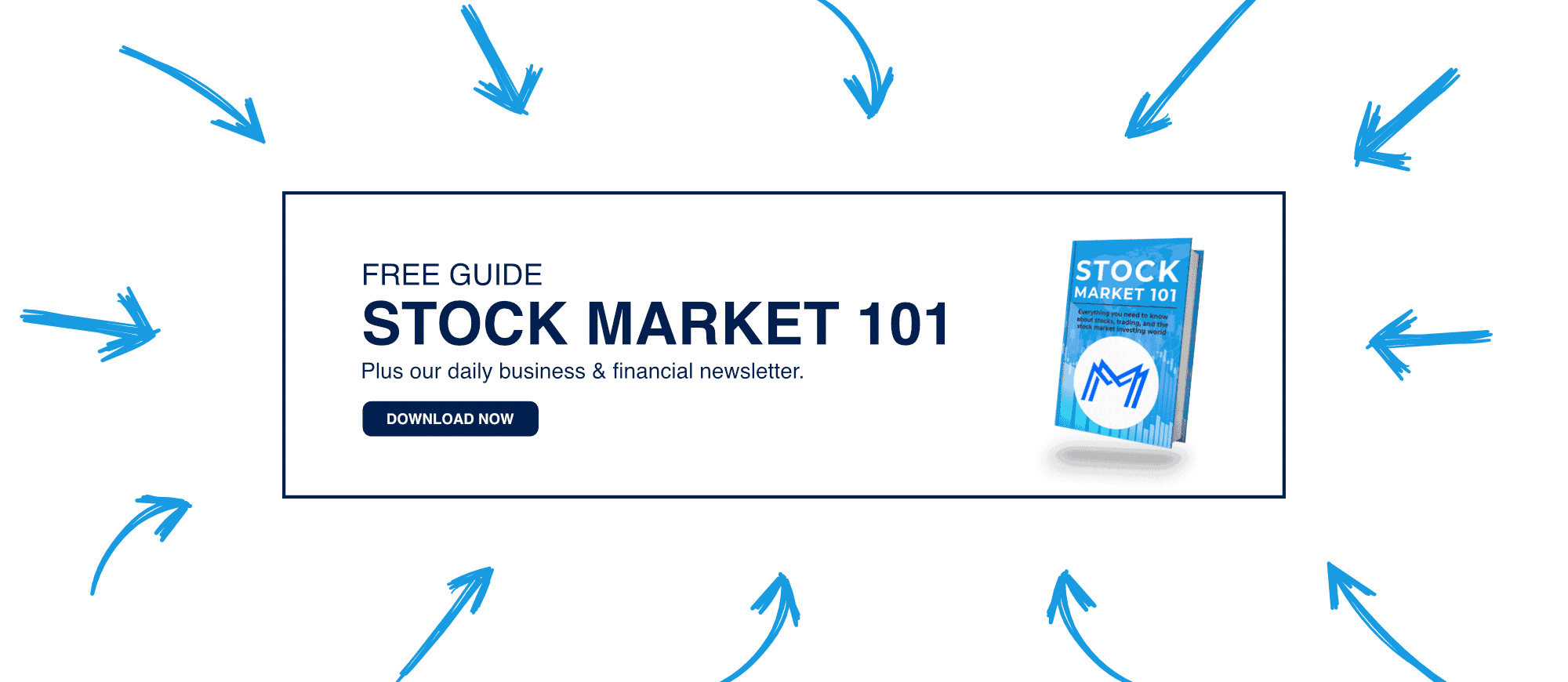 Should You Get a Loan for Your New Car?
One of the biggest decisions you have to make when purchasing a car is whether you should pay cash or finance it. There are some advantages to both methods. Before you empty your savings account to pay for your new car, here are a few things you might want to keep in mind.
You Could Avoid Interest with Cash
The largest advantage of paying cash over financing the cost of the car is that you won't have any interest payments. Avoiding interest saves you thousands of dollars over the course of your loan.
To give you an example, let's say that you purchased a new car for $20,000 with a four-year loan term and interest rate of 4 percent. Over those four years, you would be paying close to $2,000 in interest. That's money that is kept directly in your pocket when you pay cash.
Paying in Cash Means Emptying Your Savings
Chances are that you don't have tons of money hanging out in your savings account. And if you do, it probably took months or even years to save up enough to purchase a car with just cash alone.
So, using your savings to buy a car may mean emptying it of thousands of dollars and having less of a financial safety net if anything goes wrong. You will not have that money available for emergencies, car repairs, or unexpected bills that pop up. Make sure that you still leave at least $1,000 in your savings account as an emergency fund to help protect against these items.
But, if you are able to stick it out, and save up for a car over the course of a few years, you can essentially avoid massive debt & interest.
Loans Can Equal More Risk
When you pay cash for your car, you are incurring less risk of losing the vehicle if you fall on hard financial times. Financing the vehicle means that you must prioritize making those payments month after month.
If you miss too many payments in a row, the lender can repossess your car, leaving you completely stranded. On the other hand, paying cash means that you can always sell the car and pocket the funds if you were really financially desperate.
Is Your Interest Rate Too High?
Another thing you want to consider before signing on the dotted line for a new loan is your interest rate. An interest rate is a fee that your lender charges in exchange for allowing you to borrow money for your new car. It is a percentage of the principal or the amount that you are borrowing.
This is a way for the bank to make money on your loan. A low risk loan such as those issued for users with high credit scores or newer cars have lower interest rates. High risk loans for individuals with older cars or bad credit have higher interest rates.
These rates will be heavily influenced by your credit score. Your credit score is a number that represents how likely you are to repay money that you borrow from lenders. It is a score that ranges from 300 to 850 with higher numbers indicating a better score. It is influenced primarily by your past payment history, but it also includes:
Amount of money owed
Length of credit history
New credit lines
Credit mixture
People with very good credit (scores 740 and up) will have the lowest interest rates. Credit scores of 660 and up should still qualify for good interest rates. This doesn't mean that you won't qualify for a loan if you have a lower score. It just means that you are likely to pay more in interest. Keep in mind that a one percent difference in interest can add up to thousands of dollars paid over the life of the loan.
The interest rates on an auto loan can also vary based on the terms of the loan and the age of the vehicle. Longer terms will have higher interest rates than shorter terms. This is because it is a greater risk to the lender. There is a greater chance that you will not repay the loan over the long course of the term, and they have to make up for that potential risk.
The age of the vehicle also plays a role in your interest rate. An older car is also seen as a riskier loan investment by lenders. As a result, you are likely to face higher interest rates with a used car than you would see with a new car.
Older cars are harder to value because you have to consider the wear and tear on the vehicle, the number of miles, and any repair work that previously had to be done. There is a possibility that an older car will not last through to the end of the loan term, making it risky for lenders to ensure that they will get all of the money back from the borrower.
When I financed my last car, I knew that I didn't want to buy a brand new one. A new car loses about 20 percent of its value within the first year. A used car with a moderate number of miles on it was where I set my sights. Unfortunately, I had to pay a higher interest because my car was several years old at the time. However, I was financing less money because the car was less expensive. My monthly payments were still affordable despite the higher interest rate because of this.
You should already have several options on the table for financing before heading out to the dealer. The benefit to the internet is that you can apply for auto loans from the comfort of your couch. This is a no-pressure way to shop around and ensure that you are receiving the best interest rates. Too many people wait until they are at the dealership to start considering their financing options.
Ordinarily, applying for a new loan can damage your credit score slightly. However, banks want to reward consumers for being savvy shoppers. They allow you to apply for multiple loans in the span of two weeks without damaging your credit score. This is a great time for you to apply at several lenders to see who is willing to offer you the lowest interest rates.
How High Should Your Loan Be?
The truth is that buying a decent car can cost thousands of dollars and not many people have that kind of cash in their bank account. Taking out an auto loan is just a part of life for many people. Before you take out a new loan, you need to remember that you will eventually have to repay the money that you borrow. A loan is not just free money given to you by the dealership or your bank. It's important that you don't finance more than you can reasonably afford to repay.
One of the most important things you can do before buying a car is to calculate how much you can afford to spend monthly. Experts recommend that you should spend no more than 10 percent of your take-home pay on your car payment. This means that if you have $2,000 hitting your bank account each month, you should spend no more than $200 on the monthly payment for your car.
This is where having a monthly budget can come in handy. You should have a good idea of your monthly expenses and income to determine what you can afford. If you aren't sure where your money goes every month, I would recommend taking a look at your previous bank statements. This is how I developed my first budgets, and it would have been so helpful to have this information handy before making a major decision like a car loan.
Keep in mind that the dealership will try to convince you to spend more than you can likely afford. They do this by zeroing in on what you want to pay monthly. A skilled car salesperson can lower your monthly payments by extending the auto loan on your vehicle. This is not a trade-off that you want to make, because you'll end up paying more for the car than it's even valued due to the high level of interest.
In most cases, you do not want to finance your vehicle for longer than 48 months. Cars are a depreciating asset, meaning that they lose value as time passes. Financing your car for longer than four years means that you may end up underwater on the vehicle.
On my last car, I financed it for six years. Now that I am in the final years of my repayment plan, I wanted to see about trading it in on something newer. Unfortunately, my car is not even worth as much as I owe on it. I financed it for too long and ended up underwater on the value of the car. I will end up driving it until it dies to avoid losing money on the sale of the car.
Another way to lower the amount that you need to finance is to put down a down payment. This will lower the overall amount that you need to finance, thus lowering your monthly payments. It means that your savings account may take a hit but it will still be less than if you paid cash for the full cost of the car upfront.
Trade-in value on your old car can also decrease the amount you need to finance. I would recommend getting the trade-in value on your car estimated at a few different places. When we sold our last car, there was s $2,000 difference between what the dealerships were willing to offer us. When we showed the paperwork that another dealership offered us $2,000 more for our used car, we were able to negotiate a higher trade-in value on our car which decreased the amount we needed to finance.
Where to Find the Best Prices for a Car
Everyone wants to ensure that they are getting a good deal on their next vehicle. Knowing where to shop ensures that you do. When I bought my first car, I thought that I would automatically get the best deal at the dealership.
Years later, I found out that I could have gotten a better deal if I had spent time shopping around and even browsed through the internet. When we purchased a new car for my husband last month, we saved thousands through savvy shopping online.
Dealerships are a good place to start your car search. Do a little bit of research on what kind of car you want to purchase. Heading out to the dealership will give you a great starting point since this will allow you to test drive vehicles to see what you like. Then, come home and make sure that you will be happy with this purchase based on the overall cost, safety ratings, and anything else that may be important to you.
You may still find a great deal at the dealership, but you should have something to compare it to. Now, you can shop online for your car at sites like CarMax and Carvana. Many dealerships also post their new and used inventory online with a special no-haggle internet price.
This is how we purchased our most recent car. When we went to the dealership, they tried to charge us $2,000 more for the car in person. We showed them the internet listing and they knocked the $2,000 off the sticker price – easy as that!
Sites like Consumer Reports also help you to evaluate what you should spend on new cars. The sticker price is often negotiable, and these reports give you guidance on what you should spend. Do a little bit of research on what the average sale price is for the car you are interested in, whether you decide to purchase new or used. Sites like Kelley Blue Book also help you determine the worth of the car you like.
Do You Want a a New Car?
How do you decide whether to purchase new or used? Here are a few pros and cons to buying a new car.
Pro: More Reliable
A brand new car has not been driven on the streets for more than a test drive. This means that there is absolutely no wear and tear on the mechanical parts of the car, the tires, or anything else. It is going to be more reliable for a longer period of time than a used car might be. However, cars have definitely improved over the last few decades. Even many used cars will not require major repair work until they hit 100,000 miles or more.
Pro: Easier Shopping Experience
On a related note, shopping for a new car is relatively easy. You don't have to really stop to consider the overall condition of the car because it has rarely been driven. There is no need to take it to a mechanic to get a second opinion about the motor or to worry about the need for expensive repairs such as replacing the brakes.
Pro: Lower Interest Rates
Because a new car is more likely to last, you will likely experience lower interest rates as well. Lenders are not taking as much of a risk on financing a new car like they could be with an older car. They are likely to reward you for this purchase with a lower interest rate.
I was recently considering shopping for a new car and decided to compare the rates between a new car and one that was several years old. The difference in interest rates was staggering. There was a full three percent difference between the new car rates and the used car rates. That could mean thousands of dollars if I were to pay back the loan on time instead of early!
Con: Higher Taxes and Insurance
Your car payment is not the only thing you have to worry about paying on your new car. When your vehicle is worth more, the insurance rates are sure to increase too. A used car usually costs less to insure because it isn't worth as much if the car is totaled or damaged in an accident. In a similar vein, registry renewals and yearly taxes are bound to be costly on the more expensive newer car than they would be on a used option.
Con: Depreciation
You have probably already heard that a new car loses tremendous value as soon as you drive it off thelot. Most people would say that it loses about 20 percent of its value the day you purchase it, and it loses about 30 percent over the course of the first year. This can make driving a new car seem like a waste of money.
Purchasing a Used Car: Pros and Cons
On the other hand, a used car might be a better fit for you. Here are a few of the pros and cons for purchasing a new-to-you ride.
Pro: Less Expensive
There is no doubt about it. Purchasing a used car is going to be less expensive than investing in a brand new ride. Higher miles, more wear and tear, and even any past accidents that the car has been involved in will all make a used car's price tag a little lower. This is one of the biggest advantages to purchasing a used car.
Pro: Lower Insurance and Taxes
Because your car is ultimately worth less than a new car, you will pay less in insurance and taxes. These two fees are based on the overall value of the vehicle. Insurance will be lower because the cost to replace your car if it is totaled in an accident is lower. Taxes are based on the market value of the car, so this fee should be lower as well.
Con: Higher Interest Rates
Purchasing a used car is a bit riskier for the lender. There is no guarantee that the car will last for the lifetime of the loan. When you start purchasing cars that are more than a few years old, you are likely to see a major hike in the interest rate for your loan. This is designed to protect the lender in case your car does not last and you stop making payments on it.
Con: Harder to Shop For
Unlike a new car that has not been driven, you have a lot to consider with a used car. The engine is going to have some wear and tear, it might need new brakes, or you might need to replace all four tires. Unless you are purchasing from a dealership that inspects cars before resale, you may even want to take the car to a mechanic to get a second opinion before you make a purchase. This is an extra step and an added expense that can make shopping for a used car more challenging and stressful.
Con: Less Reliable
Because your used car has some miles on it already, there is a chance that it is going to need some repair work to stay running. Maintenance costs are likely to be higher with a used car. Many cars can exceed 100,000 miles before they start to nickel and dime you, but this is not always the case. Consider if you have the time and funds to invest in repair work for a used car before making a purchase.
Raise Money for Your Car
Whether you want to pay cash for your car or just put down a sizable down payment to lower the amount you have to finance, you might need to raise some money. These easy tips and tricks can help you to beef up your savings account in no time.
Create a Monthly Budget
A monthly budget is an essential tool to help you keep track of your finances and set money aside for savings each month. You need to know how much money you are bringing in as well as how much money is going out. The first time you make a budget, you might feel extreme stress trying to understand where your money goes each month.
This is how I felt when I made my first budget as an adult. I had no idea where my money was going, but I knew it certainly wasn't staying in my bank account. I found that the easiest way to track my expenses was to comb through old bank statements and see how much I was spending in certain categories like eating out and entertainment.
Save More Money
Once you have your monthly expenses established, you need to create a line item for savings. Transfer money from your checking account to a savings account automatically each month or each payday. Treat saving money as if it were another bill that has to be paid. You get bonus points if you set up an automatic transfer so that you don't even have to think about it!
I like to keep my savings account at a separate bank from my checking account. This adds an extra layer of inconvenience for me if I want to access the money in my savings account. I have to think really hard before I dip into these funds. It may even take me a day or two to be able to access them.
Get a Side Hustle
What's the easiest way to get more money into your savings account? Boost your income. While not everyone is going to be eligible for a raise at work, everyone does have the option to get a side hustle during their off hours. You can take online surveys, start an Etsy shop, or market one of your talents on sites like Upwork or Fiverr.
I started freelance writing in college to help cover extra expenses and to have some fun money for spending. My husband was a talented digital illustrator so he designed logos for local companies on the side of his day job. Combined, we ended up with a few hundred dollars in extra income each month that could go straight into our savings account!


Purchasing a New-to-You Car
Whether you decide to purchase a new car or a used one, you should keep some of these financing tips in mind. Paying cash for your car is great because it means you will save on interest and have more flexibility with your car. However, it also requires draining your bank account so many people choose to finance. Financing a car can be a great way to pay for your new ride if you can score a lower interest rate and a good deal.
You might want to put some money down upfront to lessen the cost of your overall financing. If that's that case, then consider saving more by creating a budget or getting a side hustle. You can put thousands of dollars in your savings account over the course of the year if you work hard.
Purchasing a new car (or a new-to-you car) doesn't have to be a painful experience. By following some of these tips, you can get the car of your dreams without breaking the bank.
Keep Reading: