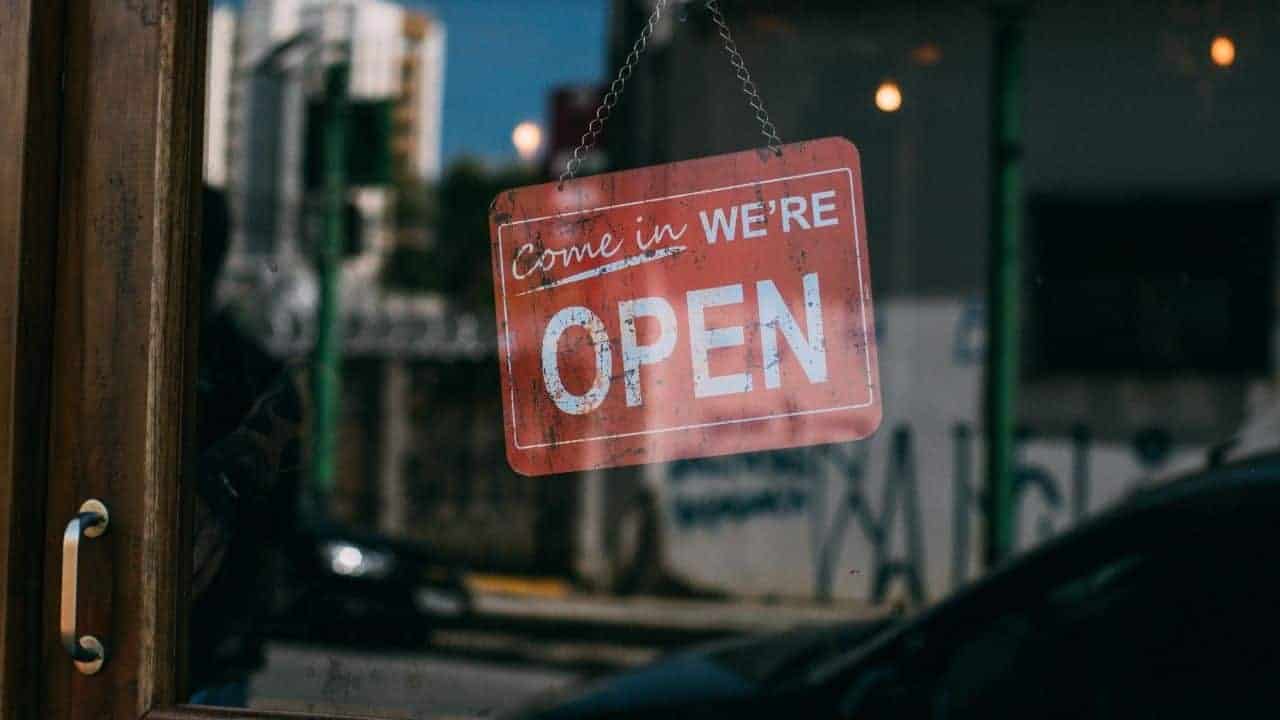 Disclaimer
We only endorse products that we truly believe in. Some of the links below may earn us some extra guac at no additional cost to you. Please pass the chips & thank you for feeding our habit.
My brother recently followed his dream to create a coffee subscription business that's entirely online. I watched him develop his idea into a reality, and felt so honored that he let me see the ins and outs of starting a business through his experience.
I've always wanted to start a kids' baking subscription box for the masses. But I know that starting a business is more than just getting likes on Instagram or posting something for sale on Facebook Marketplace.
I've learned from my brother that it takes time, effort and drive.
He's put so much research and charisma into his endeavor throughout the past year that I feel I now know the perfect recipe for an awesome business. He started with an idea and a passion for great coffee, and researched through asking experts, scouring online forums, and pitching his idea to anyone who would listen.
This is the first business he's launched, and it was all new to him! There were several times where he hit roadblocks building his website, he had questions about inventory and funding, and he sometimes felt like it might be too big of a project to take on.
But he persevered and sought guidance (while using every spare moment he had to perfect the launch!) and he ended up with successful business!
So, when I start my wildly successful baking subscription box, I'll make sure I follow some essential steps he took to make sure my business lasts and grows like a champ. I've mapped out several steps my brother took that I'll share so we can all make sure to set our new businesses up for success:
Brainstorm Your Business Ideas
Okay, here's the fun part. If you have an idea you're passionate about, you've probably shared it with friends over dinner or drawn up a basic plan of what you'd like to accomplish. Now it's time to really dive in and hash out all the details of what your product or service could accomplish.
You can sit at your computer alone and endlessly search online for snappy name ideas and find out if your product is needed, or you can make it a structured time with some helpful friends.
I'd recommend setting a time to get together with a few trusted friends or professional connections that can ask you the right questions (think "Have you thought about only offering a few products instead of many?" and "What is the demographic you'll be targeting?"), point out any holes in your ideas, and offer helpful ideas for honing in on the specifics of your product or service.
Actually, you'll probably need some time and more than one brainstorming session to come up with a really substantial plan for your business.
My brother had several conversations with me and my husband, and he also enlisted the help of a successful businessman he knew that could provide some tips and even financial backing (more on that later).
So, make sure you grab some helpful friends or colleagues, set aside a few sessions (you shouldn't need more than two or three, since this phase really shouldn't take up too much of your business development timeline so you don't get stuck along the way), and have the necessary tools.
You'll probably want a white board for mapping out your ideas in a visual way, you'll need to do some research beforehand to come to the session with ideas, and you can even print out some statistics and market research you've done to bring to the group.
Come prepared, and have others in the group do the same.
The brainstorming phase doesn't ever really end, as new ideas are what makes every business feel fresh.
But, once you have a clear idea of what you want to do/sell, know your plan like you do your own breaths, and have answers to all the biggest questions about your business, it's time to start thinking about how you're going to take this idea and actually turn it into a full-blown business.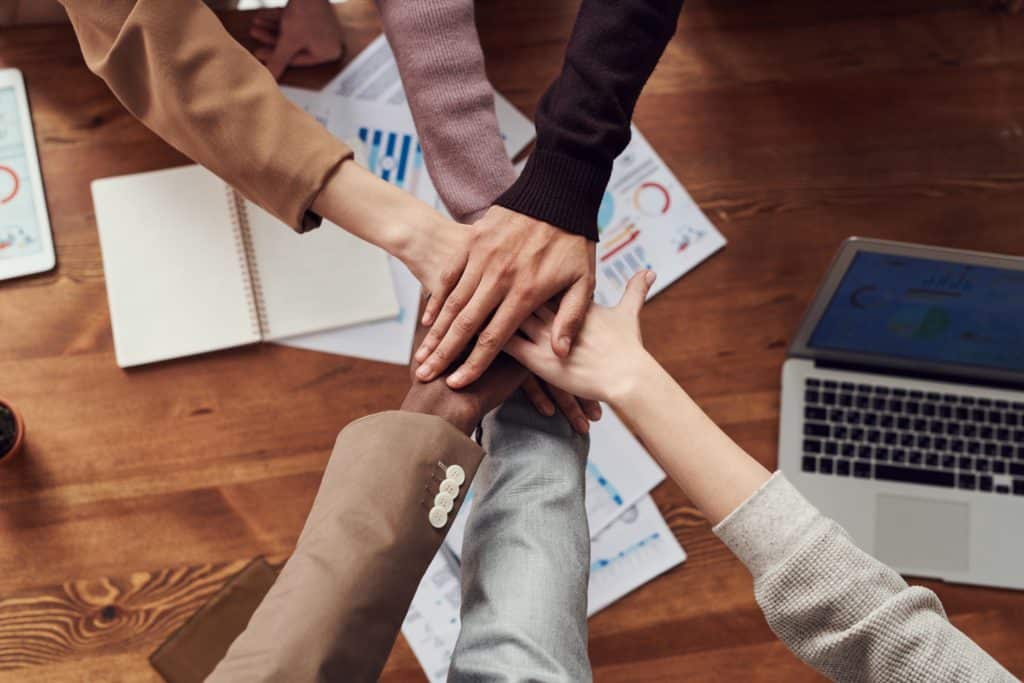 Find Your Niche
So as you're brainstorming, you'll want to nail down your market niche, which just means your specific place in the market. It's your specialty, what only you can offer. What need does your product meet that nothing else can?
How are you different from other companies offering similar products? How do you communicate your offering in a unique and captivating way? Who is your targeted customer base? This "place" you find for yourself in the market ensures that your business is needed, and will be sustainable.
For my brother, his niche was entirely online coffee subscriptions that specialize in freshly roasted coffee, showcasing different roasters across America.
It ended up being a niche that only one or two other companies had entered, and so he strove to set his company apart by honing his branding to be simple, clean, and aesthetically pleasing to draw more customers that were interested in a great roast.
For you, it might be something else entirely. Maybe you're looking to cash in on internet meme-culture by creating a funny clothing brand online, or maybe you're looking to save your clients some time by providing lawn services.
Whatever your business is, the goal of this phase is to decide exactly who you're speaking to and then finding the best, most efficient & interesting way to speak to that audience. This can be done through your products/services or maybe even through the branding you create.
Ultimately, this will be your business plan/idea in action, so don't get discouraged if there's a few bumps along the road. That's why you never stop brainstorming even after you've found your niche!
Once you know your plan and have established yourself within a niche in your market, you may be ready to start thinking about scaling your business in an effort to help it grow.
Decide on Investing and Inventory
Now we're getting into the nitty gritty. It's time to think about what you'll need to actually start the business. Do you have money saved up to cover the costs of starting and maintaining the business? Or do you need financial backing?
My brother had a generous businessman he knew offer to fund the startup of his business, in return for some say in how the operations went.
It's good to establish a working agreement with someone if you're going to get into business with them (even if they're just investing with no actual presence in the operations of the business). This way, the terms of their investment are clear, and you're protected as the business owner if you want to make any necessary changes.
To make it legally legitimate, have the contract signed by both parties and notarized.
Inventory is pretty cut and dry. If you do offer a physical product, you'll need somewhere to store it before sending it to the customer or selling it in a store.
Do you have the space to store your products if there is future growth in your business? Or do you need to rent out a space to ensure you always have the materials and inventory you need on hand?
If you offer a service, think about the assets you will use to provide that service. Do you have the space already to store these items, or should you look into a bigger space?
My brother decided that with the quick turnaround from roaster to customer, he would be fine to use his apartment to start storing and dispersing his coffee. In the future, he's hopeful that he'll need a bigger space to house all of the potential new customers' coffee!
In addition, if your business is entirely online, you may want to think about having a dedicated office space. Sure, working at the kitchen table may be fine at first, but it might not work if you're working there 8+ hours a day with many people flying through.
So, you'll have to ask yourself whether your business can be run from your apartment or if you need to rent a space to work. If you have an office in your home, this may be a great place to start, but remember, the goal of any business is to grow.
Start thinking now about where you might want to grow into later and the decision will be super easy for you when that day ultimately does come!
At the end of it all, this phase is just about making sure you give yourself enough resources so that you can invest & grow your business properly. You don't have to have it all figured out right away, but the leader in your business, you need to be prepared so that you can seize opportunities as they come.
Become Legit With an LLC
Now that you've decided on most of the details, it's time to make sure your business is legit. It might be time to form an LLC, to ensure that you aren't personally liable for any business losses you might incur.
So, if the business goes under, you can't lose your personal possessions like your home or car to pay back the debt you incurred within your business. This also lets you file your business income on your personal tax return, in a separate area from any other sources of income you might have.
This is how I'm planning on differentiating between my incomes when I start my subscription box. You could also form a Sole Proprietorship, which is similar to an LLC, but it doesn't protect you from liability.
Down the road you might want to look into forming an S or C Corporation as your business grows, but a popular place to start is with an LLC when you first venture out, due to the above features.
All you have to do to form an LLC is:
File your business name with your state
Choose a registered representative to make decisions on behalf of the business (this can be you, the owner) and
Form an operating agreement detailing the operations of your startup.
It's as simple as those three steps!
Start Documenting
Now that you've brainstormed, found your niche, figured out your finances and inventory, and become legally legitimate, it's time to start documenting your business' financial status day to day.
Start keeping a detailed log of your expenses and income to keep an excellent track of your revenue. You'll thank yourself during tax season when you have such detailed records showing your revenue and expenses!
Your qualified business expenses can be deducted from your taxable business income, so keep track of these. You can also set certain benchmarks that you want your business to reach within certain timeframes.
My brother set out to get 7 customers before he launched his coffee subscription, and it was awesome to see him reach this attainable but challenging goal he set for himself!
Even in the midst of the hustle and bustle of running a business day to day, you can be encouraged when you reach goals and the only way to keep track of these is by documenting well.
The bottom line here is that the more organized you are, the better you'll be at running the day to day operations of your business.
That means you won't be over or underspending on vitale products or services, you'll have a better understanding of how long it takes certain things to happen, and you'll be more intune with how everything in your business works.
That all leads you to become a master of your craft and it all starts by just saving receipts, writing everything down, and keeping an organized planner of everything that happens, and is going to happen, within your business.
The Bottom Line
Before you take the leap, and go out and start your dream business, here's a comprehensive checklist for everything you need to start your successful business:
Financial Stability
Before you jump in headfirst to your new business venture, it's important that you practice healthy financial habits in your personal life, and continue to do so in your business.
If you have a lot of debt, unhealthy spending habits, and forget to manage your money well regularly, it might not be the time to start your own business.
But if you're out of debt, have an emergency savings fund, and have some disposable income to put towards your dreams, it's probably the right time to go for it.
I'm waiting until I have more financial stability to start my baking subscription, because I want to be out of debt completely before I begin, so I'm not juggling personal debts and taking on new business debts.
Passion
Yes, you'll need to have passion for the product or service you're providing! This is probably what drove you to want to start a business in the first place. I have such a passion about getting kids into the kitchen and I can't wait to channel this into my subscription startup!
If you don't have the passion for what you do, your business won't make it off the ground. So, make sure that your business is something that you not only love, but can continue to love even if you're working on it for 8-12 hours a day, everyday.
Knowledge
You'll need to be an expert on "all-things-your-business." Think knowing the lingo, what's currently popular, and any up-and-coming trends. You need to know the field and be able to converse about the market you're in and the product you provide.
My brother is obviously a coffee guru, and me, well, I love baking more than most people's grandmothers!
Having extensive knowledge of your industry refines your passion and sharpens it into a tool that can help your business grow and makes things fun and interesting along the way.
A Business Plan
There are millions of online outlines (such as this one) to help you formulate your business plan, so make sure to use these resources if they cover the basics such as: what your product provides to customers, who your customer base is, how much your product will cost, costs associated with making it, and a more long-term plan for your business (5 or 10 year goals).
An Operating Agreement
This is the document you'll form when starting your LLC, and it just outlines "who does what" in the business in detail.
For example, it might just give an outline of how your product is made and who is responsible for the completion of each step.
At first, this will probably just be you, but as your business grows, you may have employees that work for you, so you'll want to set up a legal structure that keeps them accountable, and more importantly, sets up the expectations for each individual position.
A Mentor
You might think this last one seems unnecessary, but a great business mentor will be crucial to your business success.
My brother was fortunate enough to have this asset, and it has made all the difference. This particular mentor encouraged my brother to hone his ideas, stay the course, and he even contributed to the business financially.
In times of stress or a crossroads, it's important to have a voice other than your own to help you navigate the right choice to make.
Someone who has already started a business of their own can be such an awesome tool if you're starting out for the first time, because as someone who has probably been where you're standing now, they can show you how to get out of there or even how to avoid it in the first place.
Well, we've covered all the bases when it comes to starting your new business! It can seem daunting to go out on a limb and offer your product or service to the world, but if you do your research and have all the ingredients in this checklist, you're definitely more likely to be successful.
If you want to launch your own great idea, brainstorming, finding your niche, discussing investing and inventory, becoming legally legitimate and documenting your operations well can set you up for huge success!
It's so important to go through this mapped out process for building your dream, and to check all the boxes in our checklist before you begin. If you're missing an item, work to complete it before starting your journey and you won't regret it.
My brother is enjoying the growth of his coffee startup since he followed the correct steps and checked all the boxes in this checklist. When I venture out on my own, I'll be sure to follow suit!
Keep Reading: