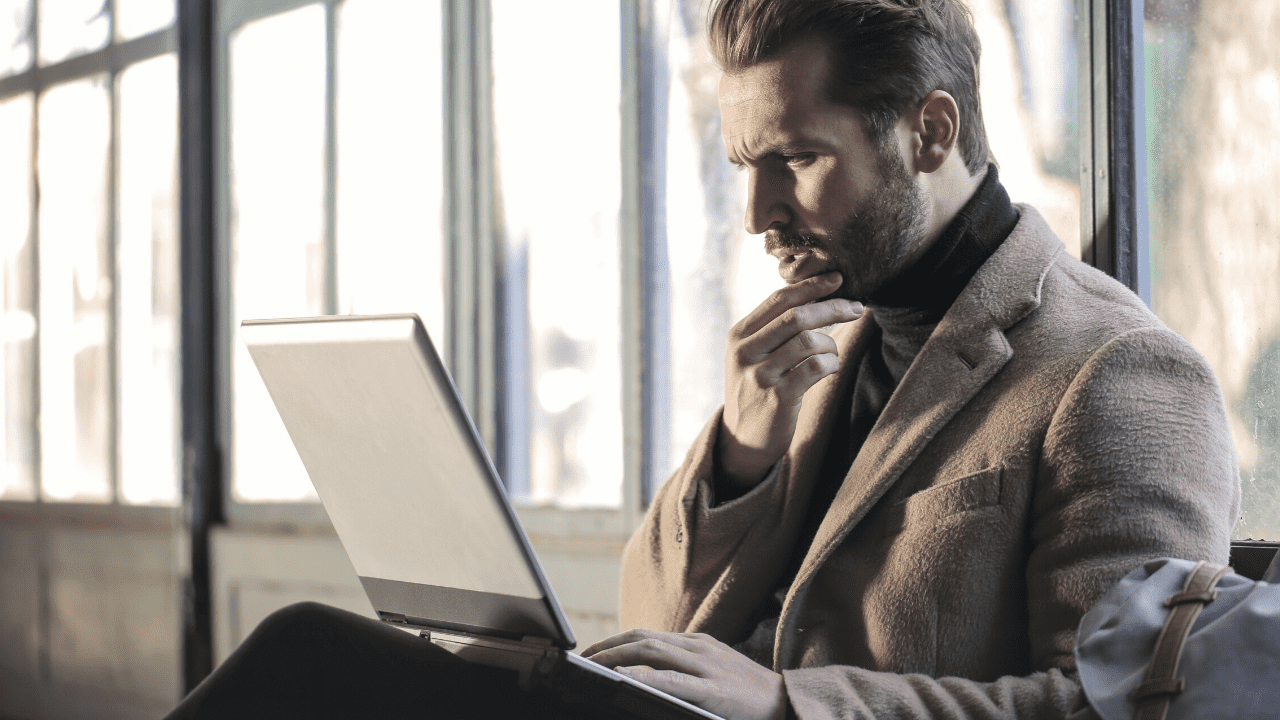 Disclaimer
We only endorse products that we truly believe in. Some of the links below may earn us some extra guac at no additional cost to you. Please pass the chips & thank you for feeding our habit.
6. Keeping Up With New Technology
Do you really need the latest iPhone? What's wrong with the phone you already have? And that laptop of yours, it's not broken – it runs just as well as a new one.
Brands create this urge that we need to keep up and always have the latest models. Otherwise, we feel like we're missing something. But you're not.
You'll be just paying more money for something you already have. It's not a competition. Look at your grandparents, I bet they have the same old telephone from a decade ago and they're perfectly satisfied with it.
7. You Think Investing Is For The Rich
Here's the truth: investing isn't only for the rich, it's for everyone who wants to build wealth regardless of their background. This is one of the most common financial mistakes people make, and I bet you do too.
You can start investing with as little as $100. However, make sure you educate yourself about what you're getting into first.
Yes, investing comes with a risk but it's not gambling. You need to make educated decisions about your money and your goals.
8. Unused Memberships And Subscriptions
Just last week I realized I'm still paying for iTunes each month even though I'm using Spotify.
So you may think it's not a lot of money put when you put it all together it piles up.
I bet you're subscribed to at least 3 services you haven't used in God knows how long.
Probably you're not even keeping a record of all your memberships and subscriptions and each month they're draining your account without you even noticing.
Just go ahead and cancel them. If you ever need them again you can join again, no biggie.
Bonus: Two More Financial Mistakes You Need To Avoid
Of course, there's always more you can do to grow your wealth and better your finances.
The majority of people use their money in a way that seems normal, but in reality, that couldn't be further from the truth.
So, if you're doing the following, it's time to flip the script!
Counting On Future Money
So, you decided to buy the outrageously priced pair of shorts your favorite musician released as part of their clothing line.
Why? Well, it's not really that expensive because you'll be getting your bonus check soon, your tax return, and there's a rumor going around that you're going to get promoted.
Optimism about the future is wonderful but remember to be sensible.  You may think you'll be making a ton of money soon but that's no reason to increase your spending.
Nothing is guaranteed. The bonus might be smaller than expected. And you may owe taxes for the year.
The promotion? Well, you may be getting fired because you've been flaunting your kneecaps with those shorts you wouldn't shut up about.
Believing The 0% APR Story
Companies have gotten pretty crafty about luring people into buying things that they don't have the money for. One way they do this is through financing.
For example, if you're going to buy a new stove that costs $1,000, companies will try and sweeten the deal by offering you a, "zero money down and zero percent APR for the first 12 months of your loan!" kind of deal.
This way even if you don't have enough money to buy a new fridge you can still get it anyway.
But it is a trap and a very common financial mistake for two reasons:
One, because if you couldn't afford the fridge today, chances are you won't be able to afford it a year from now.
Two, because of later-interest, you'll end up paying way more for that fridge then you bought it for.
Avoid Common Financial Mistakes – Final Thoughts
Avoiding these common financial mistakes will help you keep your finances in check. It's important to be accountable and responsible when it comes to your money.
So don't overspend, but also don't oversave, and you'll be fine.