Disclaimer
We only endorse products that we truly believe in. Some of the links below may earn us some extra guac at no additional cost to you. Please pass the chips & thank you for feeding our habit.
The Minority Mindset earns commission from Fundrise via the partner links below. All opinions are the author's.
I spent my early twenties wondering what I was supposed to do to create wealth for myself. My parents didn't bless me with a tremendous trust fund and generational wealth was non-existent for my family. Now that I'm a parent myself, I want to make sure that I set my son up on the path to financial success and freedom when he is an adult and when I'm no longer around to help out. I want to work on creating generational wealth. 
Generational wealth is when one generation acquires assets, and then passes them down to the next generation. This type of generational wealth can be created through investing, saving, life insurance, and business.
If you want to leave your family more financially secure, here is what you need to know about generational wealth and how to create it.
What Is Generational Wealth?
Generational wealth is wealth that you pass down from generation to generation. 
For example, it might mean a sum of money passed on to your children or grandchildren after you are gone or maybe a real estate investment property that generates passive income.
In other words, it can be thought of as an inheritance that you leave for the next generation.
Generational wealth is great for helping the next generation to set themselves up for financial success. 
It could help them to cover the exorbitant cost of college, cover the cost of debt they racked up before they learned better, or set them up to purchase their first home.
This type of investing for the future gives you a vehicle to talk to your kids about how to manage their finances and grants them some security, even long after you're gone.
9 Ways To Create Generational Wealth
Now that it is clear what generational wealth is and why it matters to your descendants, it is time to turn your focus to how to create it. 
We'll dive into the investments you might want to make if your goal is to leave something for your children.
1. Invest In The Stock Market
Chances are that you have heard of Warren Buffett, investor extraordinaire. He made his fortune by investing in the stock market through one simple strategy: holding his positions for the long run. 
Despite the unpredictability of the stock market, he is still considered by many to be the most successful investor of this century.
It turns out that Buffett was on to something with his investment strategy. The average historic return for the stock market was 10 percent growth. 
While some recent years have seen greater gains and others have seen losses, the average ends up being in your favor if you can take a more hands-off approach to your investments.
By investing in stocks now, you can one day pass these assets on to the next generation, where they can continue to grow and build your family's wealth.
If you want to start investing in the stock market and aren't sure where to start, M1 Finance is the easiest solution. 
M1 Finance offers commission-free trading with automated investments and flexible solutions. 
It's free to open an account and anyone can start building generational wealth through the stock market with just $1!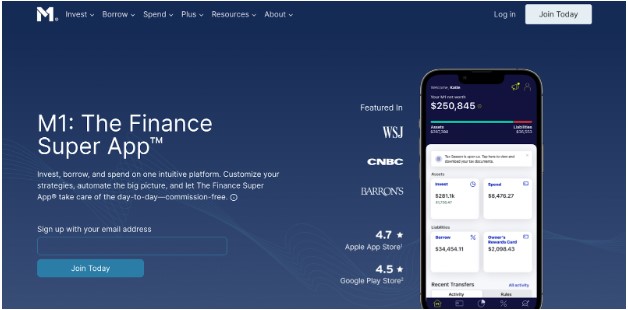 2. Invest In Real Estate
While the stock market may be the number one way to create generational wealth, real estate should be considered too. 
A rental property can yield mostly passive income for the future, but it requires a lot of hands-on work. 
If you already own a house, you know how expensive it can be to dip your toes into the world of real estate.
But, by buying a property, and renting it out to tenants who will pay you monthly, this is something that can produce value and cash-flow for many generations.
In addition, there are new and innovative ways to invest in real estate without tying yourself to a mortgage or having to pay expensive closing costs or down payments on a new property.
Fundrise makes it easy for you to invest small amounts of money into a portfolio of properties that you aren't responsible for managing. 
You will own a piece of the property in the portfolio and can benefit from great returns on your investment. 
In 2021, Fundrise had a 22.99 percent growth rate – pretty impressive for investments that start as low as $10.
Not to mention, you can earn dividends that you can set aside for further investments whether you want to reinvest in more real estate or try your hand at picking stocks and funds.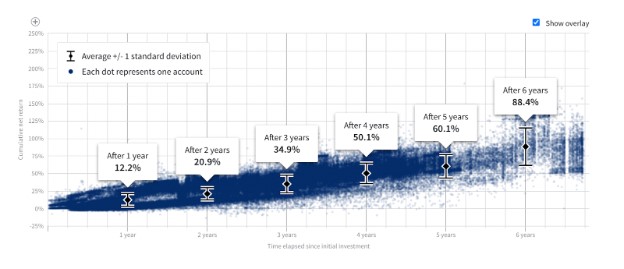 3. Get Life Insurance
Have you thought about what would happen to your family if you were to pass away without warning or careful planning? 
Particularly if you are the primary breadwinner for your family, they might be in a financial rut without you.
One way that you can ease their burden at the end of life is to invest in a life insurance policy.
This is one of the easiest ways to build generational wealth for your kids and grandkids and it can protect your finances while you're on your wealth building journey.
It can even help your spouse to make ends meet in your absence.
A good life insurance policy should cover the costs of your debt (such as your mortgage). 
It should also cover the cost of any final expenses like medical bills or funeral costs. Anything over these figures can pass money to your children and start the cycle of generational wealth.
What's even better, is that with companies like Policygenius, you can get a million dollar policy for as little as $7 per month.
That's an incredible value that could ultimately set your family up for generations to come.
4. Invest In Your Children
If you want to create generational wealth, one of the easiest ways to do so is to invest in your child's future. 
When they come of age, they will have the freedom to do what they want with the funds you invested in an educational savings plan, or with the skills you or someone else taught them.
The unfortunate reality is, student loan debt can really saddle your children with tremendous financial obligations before they even start their first real job.
This debt will eat into the wealth you have created, and may prevent them from building wealth of their own in the future, so preventing it in the first place is a must.
Imagine what it would be like to know that they could pursue their studies and focus on finding a job they love instead of one that can cover the cost of the thousands of dollars they racked up in student loan debt. 
Second-generation college graduates tend to make more than first-gen and those who don't have any degree.
If you are thinking about how you can prepare for school, our Money 101 article has some helpful tips and points to consider.
5. Use Custodial Accounts
If you don't specifically want to pigeonhole your investments on their behalf to education, you can use custodial accounts to invest in other ways. 
These accounts are created for your children but are actively managed by a parent or another custodian.
One way to get your children to engage with the process is to allow them to help you pick what companies or funds they invest in. 
Allow them to do their own research and you will be teaching them valuable skills that they can have well into the future.
With any luck, you spent some time teaching them about personal finance over the years. 
If so, then they may hold on to those investments until they truly need the funds to pay for school, a first house, or some other major milestone.
And they will understand how true wealth is built through investments and the things that we own, and not usually through a job.
6. Teach Personal Finance And Money Management
You might be determined to leave behind generational wealth for your children, but have you taught them how to handle it? 
Generational wealth shouldn't be spent carelessly. Instead, you want it to set your next generation up for financial success – So that they too can create and maintain generational wealth.
We don't spend much time, if any, learning about personal finance in school. 
It's up to you as the parent or guardian to teach them how to manage money responsibly. Don't allow them to lose the generational wealth that you worked hard to create for them.
Teach them important skills when it comes to finances, including:
Setting up and managing a budget

How and why to invest in the stock market

The value of real estate investing

Managing credit cards and debt

Understanding interest rates
Spend intentional time teaching the next generation about how to manage their finances and they will be less likely to squander the wealth you leave for them. 
Hopefully, they will internalize those messages and pass on that wealth to their own kids and grandkids.
7. Diversify Your Income
Do you want to know the easiest way to set more money aside for the future? 
If you want to be in a better financial spot, it never hurts to earn a little extra money. 
Whether you take on a part-time job or get into a side hustle, you will have more financial flexibility with diverse streams of income filtering into your bank account.
However, you don't want to sacrifice too much time with your family in pursuit of the almighty dollar. 
Generational wealth is important, yes, but not at the expense of losing precious time with your family.
That's why you should be focusing on passive income streams. 
For example, you could invest in index funds or through real estate with Fundrise. You could sell a digital product on sites like Etsy or write a book. 
Depending on your passions and skills, there are endless ways to come up with passive income streams.
Not to mention, diversifying your income streams gives you more financial flexibility now. 
If you were to lose your job or receive a pay cut, you would still have money rolling in from a different source to allow you to continue putting money in savings and investments for a rainy day.
8. Save for Retirement
Many people struggle with what the future will look like when they are unable or unwilling to work in their golden years.
Retirement can deplete your savings and make it next to impossible to contribute toward generational wealth. Do yourself a favor and start saving for retirement now, no matter how young or old you might be.
I wish I had started saving for retirement when I got my first job out of college. 
With compound interest, investing a few hundred dollars into retirement now can make a huge impact on your financial future. 
And, it can help to ensure that there's still money left to pass on to the next generation.
This is because the earlier you get started, the more time your money will have to compound and grow over time.
You can save with a high-yield savings account, but it would be more beneficial if you put that money in an account geared toward retirement like a traditional or Roth IRA.
If you don't have a financial advisor and want to start saving for retirement on your own, Personal Capital makes it easy to get set up. 
You can use their calculator to determine how much you need to save and start making plans for your next investment.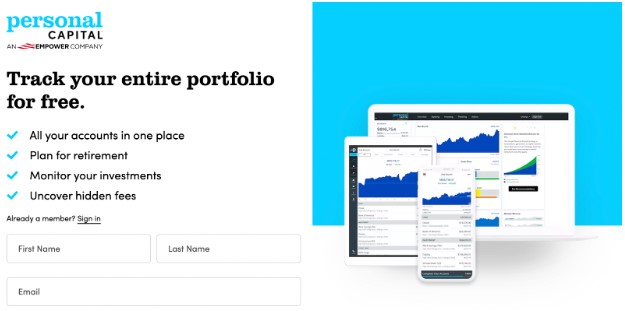 9. Start A Business
Is there anything better than guaranteeing that the next generation will have a job in an uncertain economy? 
One of the best ways to invest for the next generation's future is to create something tangible that you can leave with them when you're gone. Once you're ready to retire, you can hand over the keys to the next generation.
For children who are older, consider what interests them and what skills they already have. 
At an early age, you can start to involve them in the daily workings of the business so that they can get their feet wet with a strong work ethic and the finer details of how the business works.
Suppose that they come of age and still want nothing to do with the family business. What do you do then? 
You could always sell a successful business and pass it on to your children in the form of cash to invest in their own dreams or make an investment on their behalf for the future.
Start Investing Today To Create Generational Wealth
Generational wealth doesn't have to be complicated to set up, but it does require you to prioritize what matters most to you. 
Whether you want to invest in the stock market, real estate, or set up a custodial account for a minor, there are plenty of ways that you can go about establishing a more secure financial future. 
Of course, it goes without saying that you will need to set up a will to make sure that this money gets passed along to the next generation according to your wishes after your passing. 
Name your children as beneficiaries of what you created on their behalf. Consult an estate attorney for more information on how to set up your estate and will.
If you are ready to start investing for the future of your children, make your account with M1 Finance, Fundrise, or Personal Capital today!