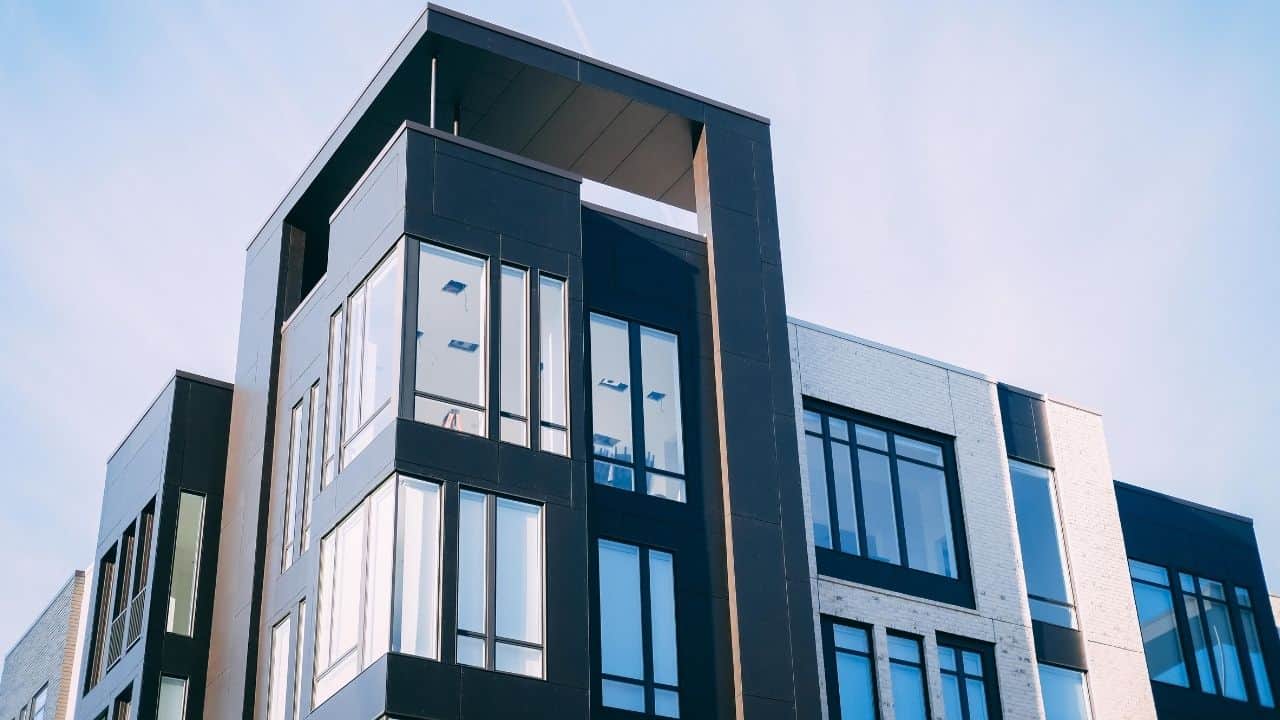 Disclaimer
We only endorse products that we truly believe in. Some of the links below may earn us some extra guac at no additional cost to you. Please pass the chips & thank you for feeding our habit.
Have you ever thought about what it would be like to own real estate properties such as office buildings, warehouses, apartment complexes, etc.? Typically, you need to be some kind of multi-millionaire or big-shot real estate investor to get involved.
But today, I'm going to share with you how a regular person like you or I can also make money off of these types of projects with just a few bucks through something called crowdfunded real estate investing.
Crowdfunded real estate investing is the process of everyday investors pooling their money to finance real estate projects. This is done through an investment platform that connects real estate developers with investors. The result is that retail investors can capitalize on large-scale real estate developments without the hassle of managing the property themselves or meeting strict financial requirements.
So how does all of that work exactly? And what do you need to consider before contributing to one of these platforms? In this post, I'll share how you can get involved and what you need to consider beforehand.
What Is Real Estate Crowdfunding?
If I was going to invest in real estate, chances are the first thing I would think to do is what everyone else usually does: Buy an investment property. Most investment properties are single-family homes that you could use as rentals or Airbnbs.
This type of business model works great, but it comes with its own set of challenges such as:
Finding and purchasing the property
Dealing with tenants
Keeping up on the maintenance
In addition, most investment properties of this type are capped at how much revenue they can produce. For example, I might own a rental that produces $1,000 per month, but I'm paying $800 towards the mortgage, taxes, insurance, etc. That only leaves me with a slim $200 monthly profit margin.
Isn't there something we can do to think bigger?
Real Estate Crowdfunding for Beginners
What if instead of owning one single-family home in your local city, you owned ten or even a hundred of them? What if you helped to build a new apartment complex, office building, warehouse, or some other piece of commercial real estate?
There are thousands of entrepreneurs and companies that specialize in these types of real estate developments. They know what they're doing, where to buy, and how to maximize their profits.
However, they can't do it alone. They need money, and sometimes a bank is not an option. So that's when they turn to investors instead.
Up until recently, the only way to invest in one of these private equity firms was to be what the SEC calls an "accredited investor". An accredited investor is someone who either has a net worth of $1 million (not including their primary residence) or who earns $200,000 per year ($300,000 if they file a joint return).
Fortunately, there is now a way around this rule…
Real Estate Crowdfunding Basics
When you hear the word "crowdfunding", you probably think of sites like GoFundMe, right? This is where people will post a worthy cause (such as someone who needs a medical procedure but can't afford it) and total strangers will donate money towards it.
Real estate crowdfunding takes this model to the next level and uses it to help entrepreneurs raise the capital they need for their next real estate project. However, instead of asking for donations, this will be what's called "equity-based" crowdfunding. That means everyone who contributes will have a financial stake in the project.
This is a revolutionary opportunity for everyday investors. No longer do you need to be an accredited investor or commit hundreds of thousands of dollars. You can become a crowdfunded real estate investor for as little as $10!
How Does Real Estate Crowdfunding Work?
If you're familiar with how mutual funds work, then you already understand the basic mechanics of crowdfunded real estate investing. Essentially, multiple investors pool their money to sponsor large-scale real estate ventures.
There are three main components to real estate crowdfunding:
Sponsor – This is the person or group that initiates the project. They will be responsible for planning, developing, and managing the real estate project or portfolio.
Investors – These are the people who will fund the project. They will not interact directly with the real estate at all; they are merely providing the capital needed. There may be thousands of investors, and each one will contribute different amounts.
Crowdfunding platform – This is the online service that will bring together sponsors and investors. They will vet sponsor applications so that investors know this is a legitimate project. The platform will then act as a middle-man managing all of the financial transactions and record-keeping.
Once you pick a crowdfunding platform and project you'd like to invest in, you'll receive equity shares. Those shares entitle you to a cut of the profits that the project will eventually begin generating. Profits are typically paid to the investors in the form of quarterly dividend distributions.

REITs vs. Real Estate Crowdfunding – What's the Difference?
At this point, you might be saying: Wait a second … isn't this just the same thing as a REIT?
In many ways, yes. REITs or "real estate investment trusts" have the same basic setup where investors pool their money together to buy large amounts of commercial real estate. Investors never deal with the properties directly and are paid handsome dividends for the use of their capital.
However, there is a pretty major difference. When you invest in a REIT, you're buying a share of a company that owns the real estate. By contrast, when you invest in real estate crowdfunding, your money goes directly towards the property.
Because of this, the SEC (Securities and Exchange Commission) treats them differently. REITs are heavily regulated by the SEC. One example of this is the fact that they must distribute at least 90 percent of their profits back to the shareholders.
By contrast, real estate crowdfunding is not SEC-regulated. On the SEC's website it states:
Regulation Crowdfunding provides an exemption from the registration requirements for securities-based crowdfunding allowing companies to offer and sell up to $1.07 million of their securities without having to register the offering with the SEC.
In other words, you'll be relying on the integrity of the crowdfunding platform you choose to be honest in its reporting of profits and dividend payments.
Is Real Estate Crowdfunding a Good Investment?
Over the years, real estate crowdfunding has exploded in popularity. PR Newswire anticipates that the global real estate crowdfunding market will grow by an astonishing CAGR of 33.4% from 2020 to 2028.
So why is there so much excitement among investors?
Potentially Higher Earnings
Real estate of this magnitude has the potential to mature much differently than ordinary rental properties would. Not only will they collect rent from businesses or multitudes of people, but the property values themselves may appreciate too. That means you might earn more profits than you normally would with other investments.
Dividend Cash Flow
Speaking of income, if you need monthly income, then crowdfunded real estate might be a good choice. Some platforms boast dividend yields of up to 12 percent. That's huge compared to the 2 percent dividend yield of the S&P 500 stock index.
Eliminates the Risk of Owning Physical Real Estate
Similar to REITs, investing in crowdfunded real estate lets you have your cake and eat it too. You get all of the benefits of owning physical real estate without actually having to manage the properties and deal with tenants yourself.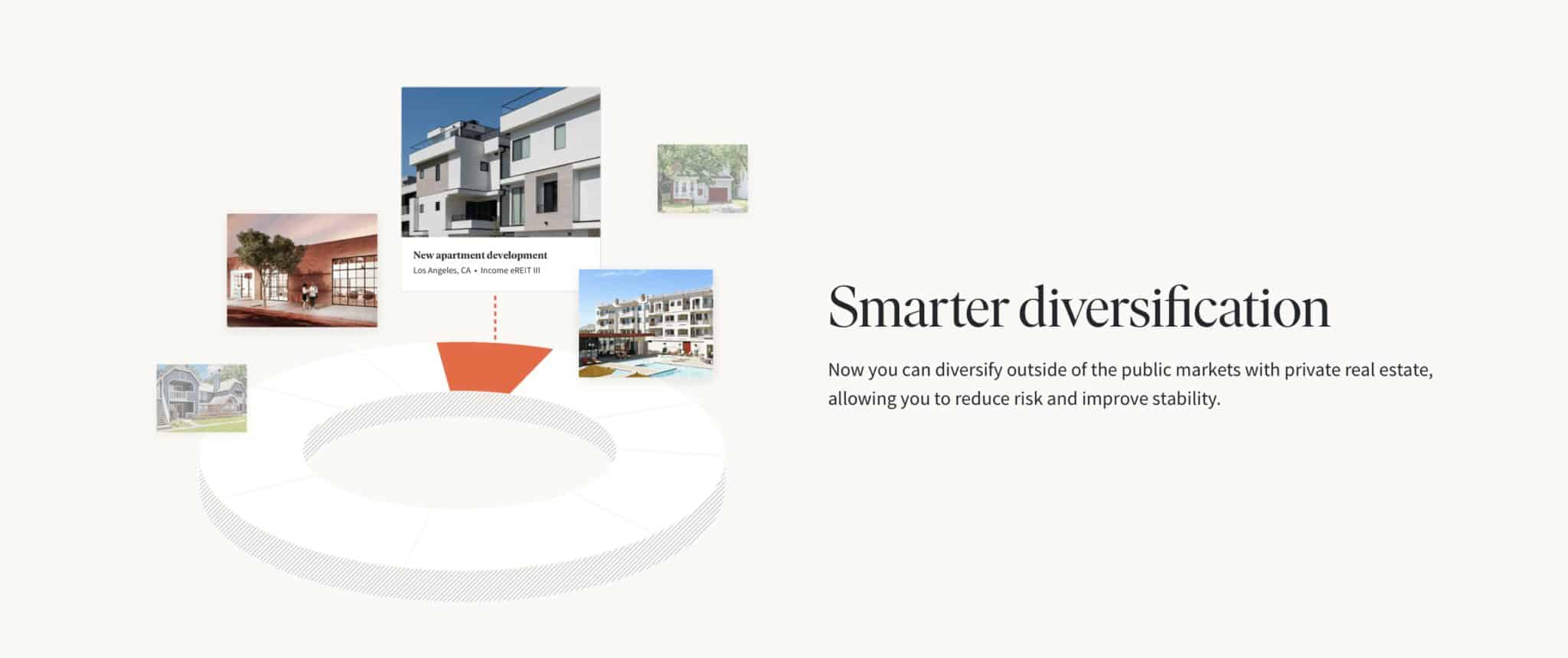 Increased Diversification
A well-balanced investment portfolio should contain more than just stocks. It should also have exposure to other markets such as real estate.
This is important because as stocks may lose value, your crowdfunded real estate investments might actually increase in value. For example, the platform Fundrise posted that their worst quarter return was 1.15% whereas the stock market lost 19.6% during that same time.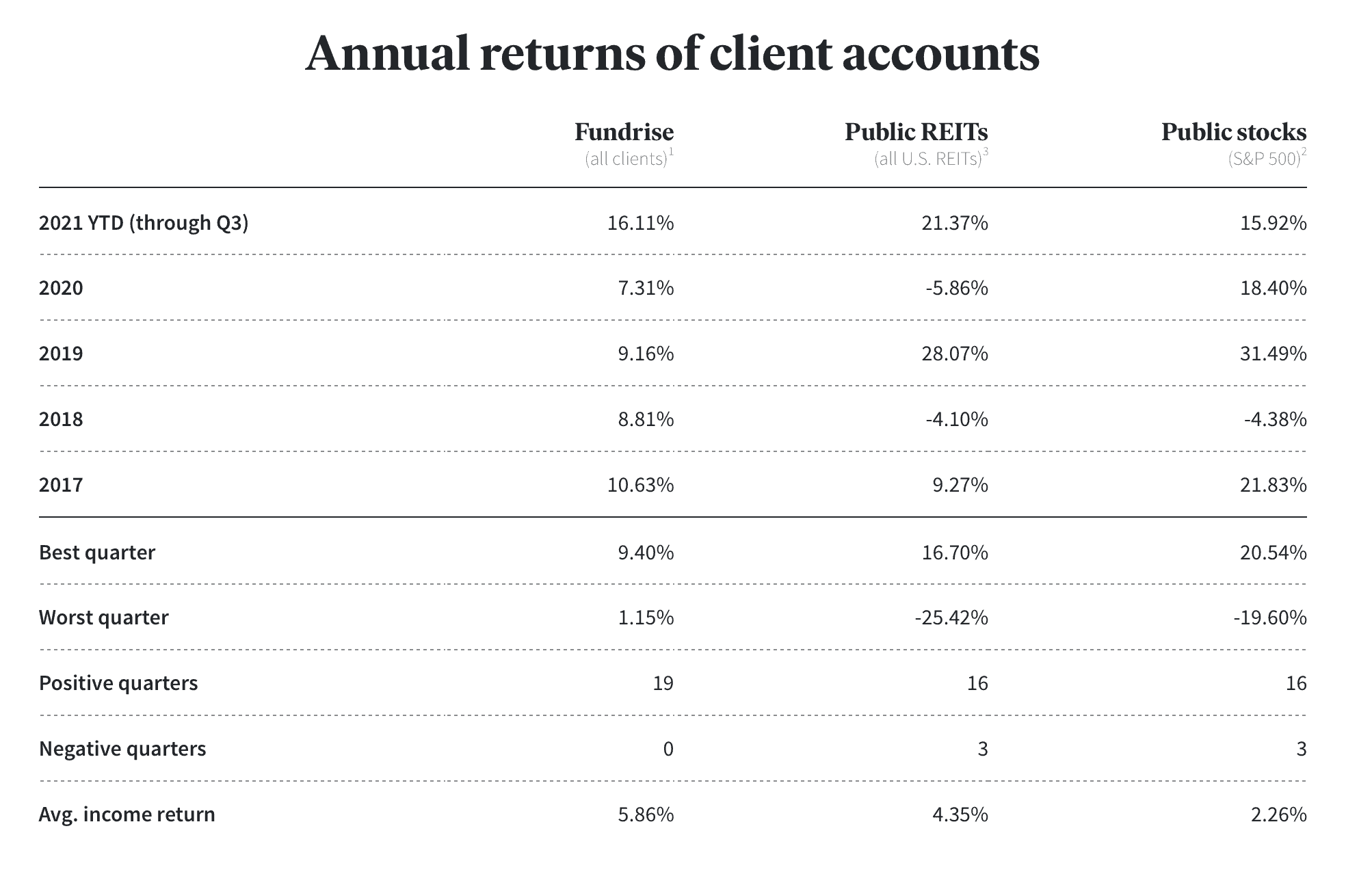 More Transparency
One more thing that investors really appreciate about crowdfunded real estate is transparency. The platforms will tell you exactly what kinds of projects are available so that you know what you're putting your money into. You have access to the details and can decide for yourself if it sounds like a good business deal.
This is different from a REIT where the exact holdings are unclear. With REITs, you have a general idea of the type of properties or infrastructure you're investing in. But at the end of the day, the REIT makes all the decisions and holds all the cards.
Retirement Plan Options
If you haven't contributed to an IRA this year, then it may interest you to know that some real estate crowdfunding platforms will allow you to open one through their site. This can be a big tax saving because it means you won't have to pay taxes on the dividends you'll receive. You can choose between a Roth or traditional as long as you meet the IRS income requirements.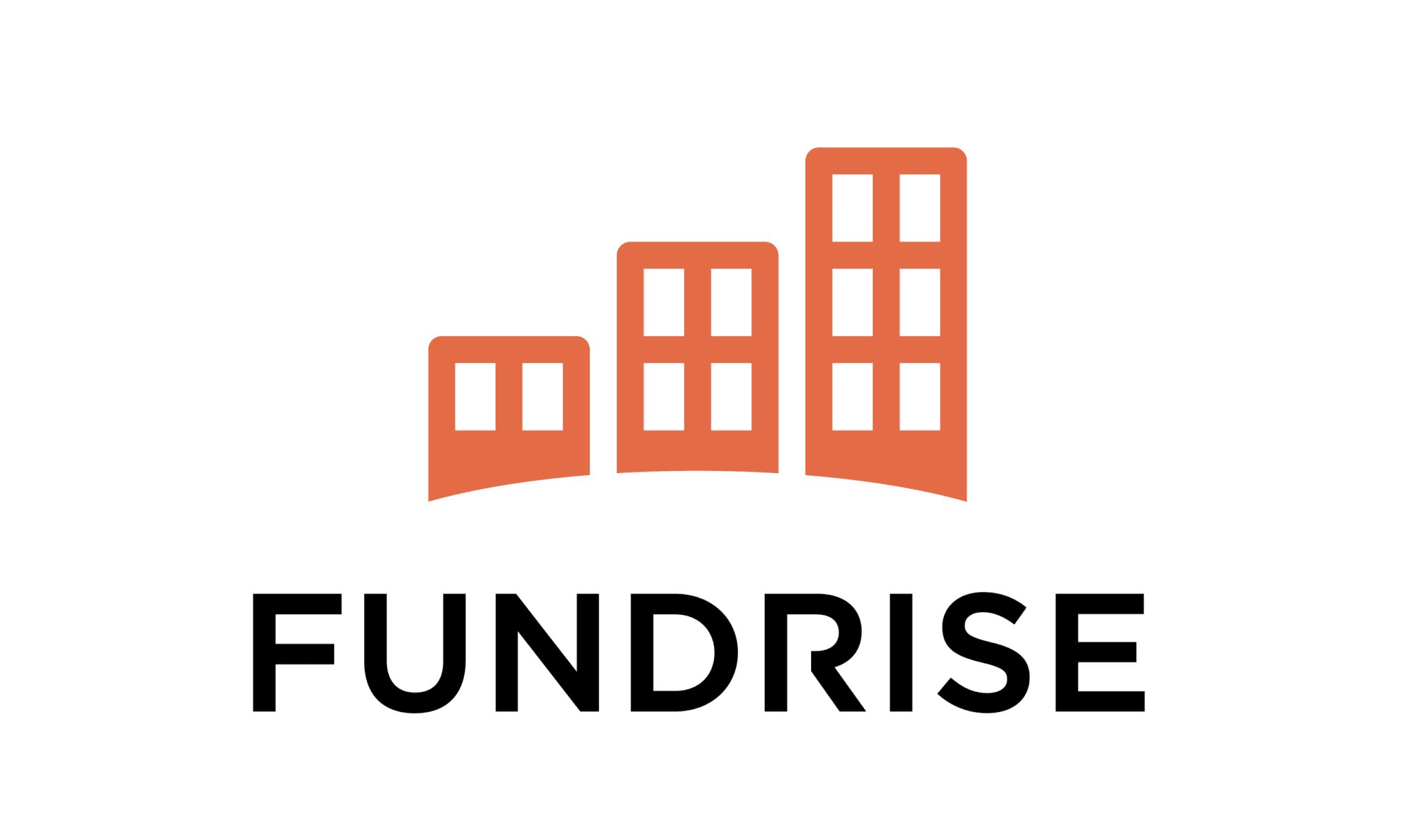 How to Start Investing in Crowdfunded Real Estate
Getting into the crowdfunded real estate game is just as easy as buying stocks from your favorite trading app or online platform. The first thing to do is to choose one that's reputable.
A popular option is the platform Fundrise. They are currently accepting new investors with initial investments as low as $10.
Fundrise has been around since 2010 and they currently manage over $7 billion in assets. On top of that, they've paid out over $124 million in dividends to investors.
By signing up for Fundrise, you can start to get exposure to crowdfunded real estate quickly with a low barrier to entry.
As you're signing up, be sure to read through all of the requirements and agreements. Also, take note that Fundrise offers different features depending on how much money you choose to invest.
Making your first investment will be a breeze. Just connect your new Fundrise account to your bank and start a transfer. From there, you can sit back and let them handle the rest.
What are the Cons of Investing in Real Estate Crowdfunding?
While the prospect of higher-than-average dividends and not having to manage physical real estate yourself can sound appealing, there are some risks to consider before you start pumping money into crowdfunded real estate.
Illiquidity
Perhaps the biggest challenge to crowdfunded real estate is that you can't pull your money back out whenever you want. These real estate projects are long-term commitments, and for this reason, they generally have a 5-year minimum until you can sell your shares. This is a stark contrast to REITs where shares can be bought and sold as you please.
Illiquidity could be a problem for anyone who needs access to their principal (such as retirees). For example, if you need more money than what your dividends provide, then may have to consider selling your shares for less than what you paid or taking a penalty (depending on if the platform even lets you sell them early at all).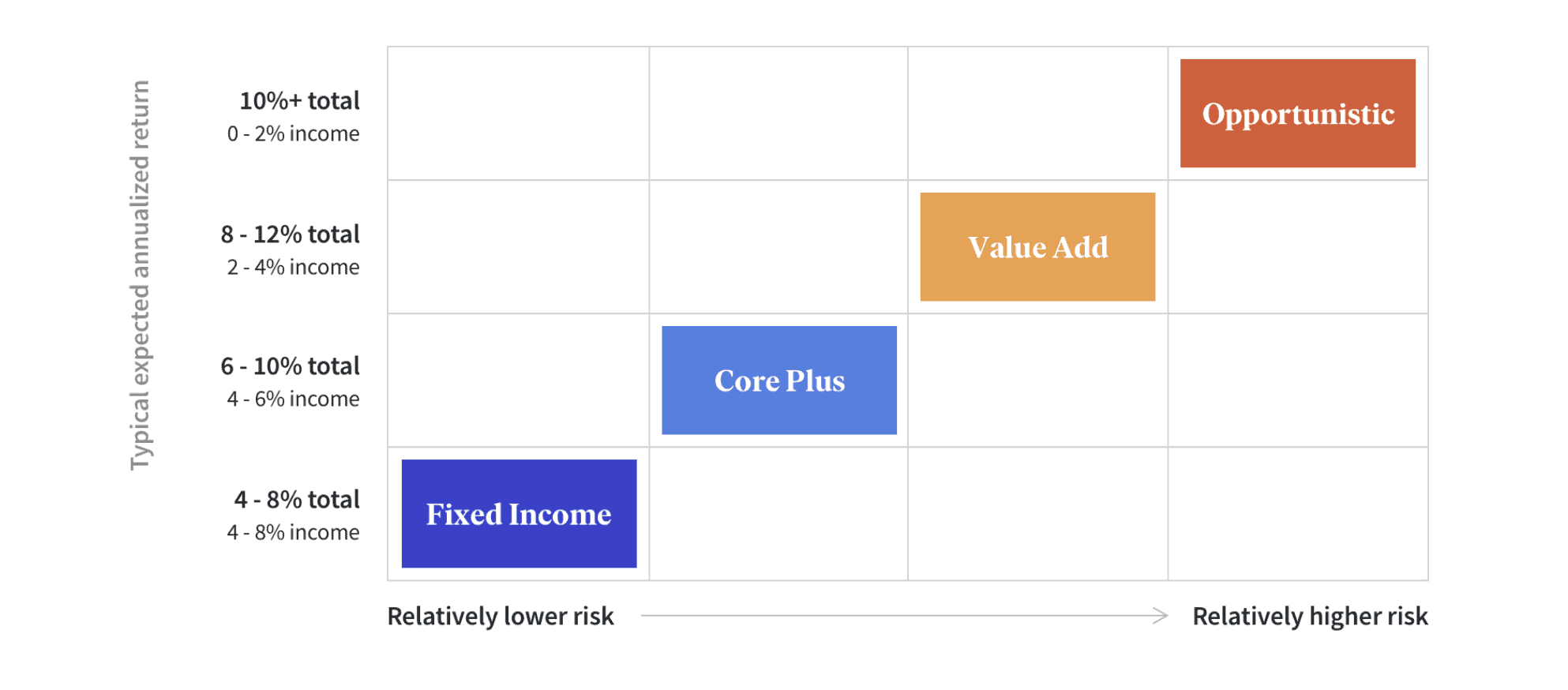 No SEC Protection
As we already mentioned, real estate investing that's sponsored through crowdfunding is exempt from SEC regulation. This means you'll be relying on the sponsors to accurately and honestly distribute profits back to the investors.
Higher Fees
Even though crowdfunded real estate platforms like to boast double-digit dividends, you have to put this into perspective. Your net return may actually be a lot lower depending on the fees that are charged.
According to Realty Mogul, crowdfunded real estate fees range anywhere from 0.50 to 4.00 percent and average 1.85 percent. This is again pretty substantial when you compare it to a REIT such as the Vanguard Real Estate Index Fund Admiral Shares (VGSLX) which only charges an expense ratio of 0.12 percent.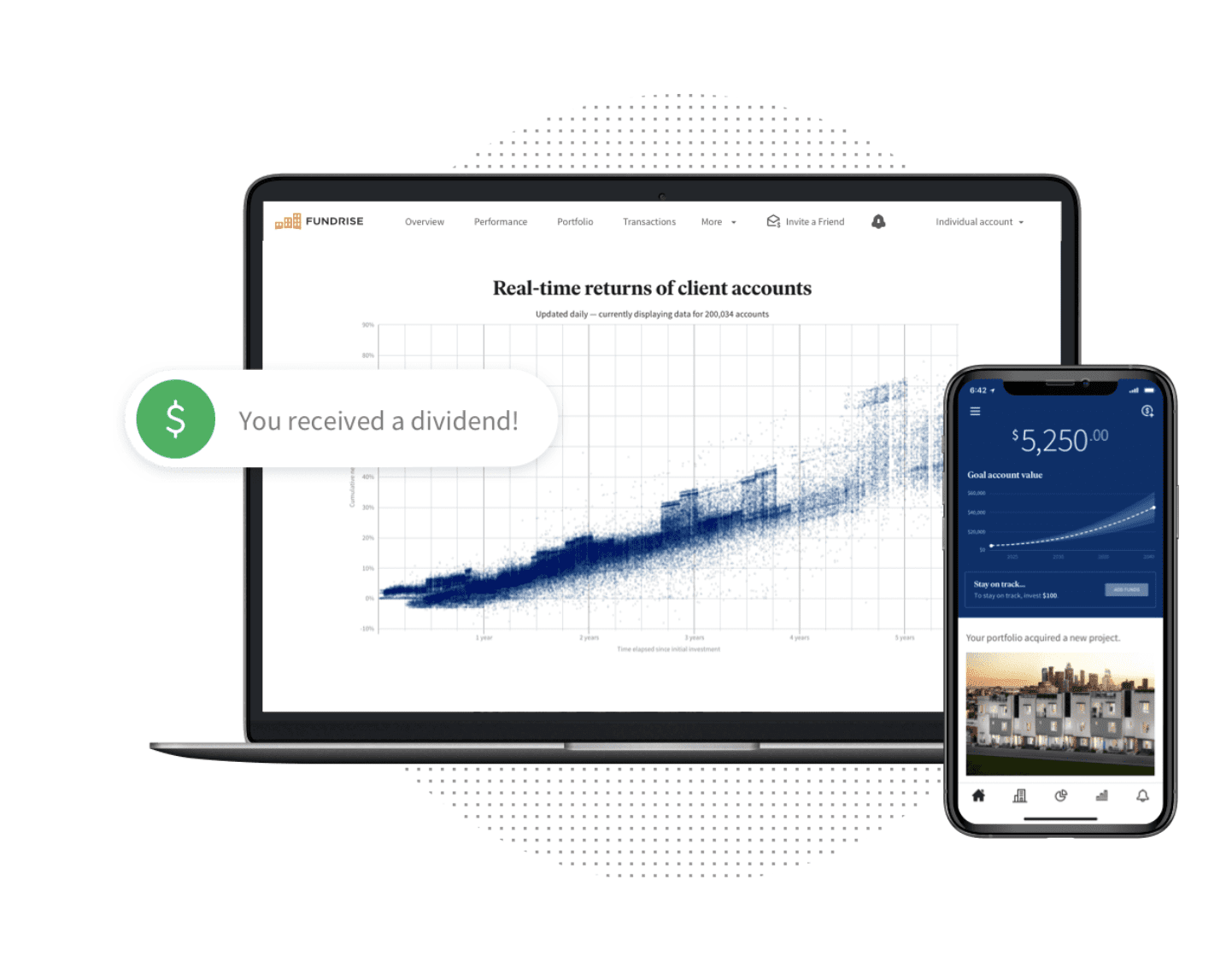 Higher Dividend Taxation
If you were hoping to use crowdfunded real estate to take advantage of the special lower IRS tax rates for qualified dividends, think again. Just like REITs, crowdfunded real estate dividend payments are not qualified and considered ordinary income. That means you'll pay much higher tax rates than you would on dividends from common stocks.
No Say in the Project
Even though you can choose which crowdfunded real estate projects you'd like to contribute to, once you invest, you don't have any real control over what happens next. Your shares are "limited", meaning you can't vote or make any decisions. You're there merely to provide capital and collect your cut of the profits.
This means you have to have faith that the sponsor will do their job, make good decisions, and see the project through. Hopefully, they don't run into complications or get sidetracked with other higher-priority projects.
No Guarantees
Investing in crowdfunded real estate is not a sure bet. The dividend payments may go down or stop altogether if the project runs into some unforeseen issues. Or worse, the sponsor could squander the investors' money and the project could go completely belly up.
As with all investments, proceed at your own risk.
Is Crowdfunded Real Estate Investing for You?
I'll admit: As someone who wants to get into real estate but doesn't want to bother with managing physical properties, crowdfunded real estate sounds like a great proposition. You get access to all kinds of large-scale business opportunities that you never would come across in your normal daily life. And the best part is that you don't need to be a millionaire or get involved with a private equity company to participate.
However, tying up your investment for an extended amount of time could be troublesome. Though I usually like to invest for the long-term, I also like knowing that I can sell my shares at any time if I need my money back. For that reason, I can easily see why someone may choose a REIT over crowdfunded real estate.
All in all, with investment minimums as low as $10 and dividend yields in the double-digits, crowdfunded real estate definitely has some long-term potential. Plus, who knows? … Maybe this could be your first step towards building a real estate empire!
Again, if you'd like to start investing in crowdfunded real estate, then check out Fundrise.