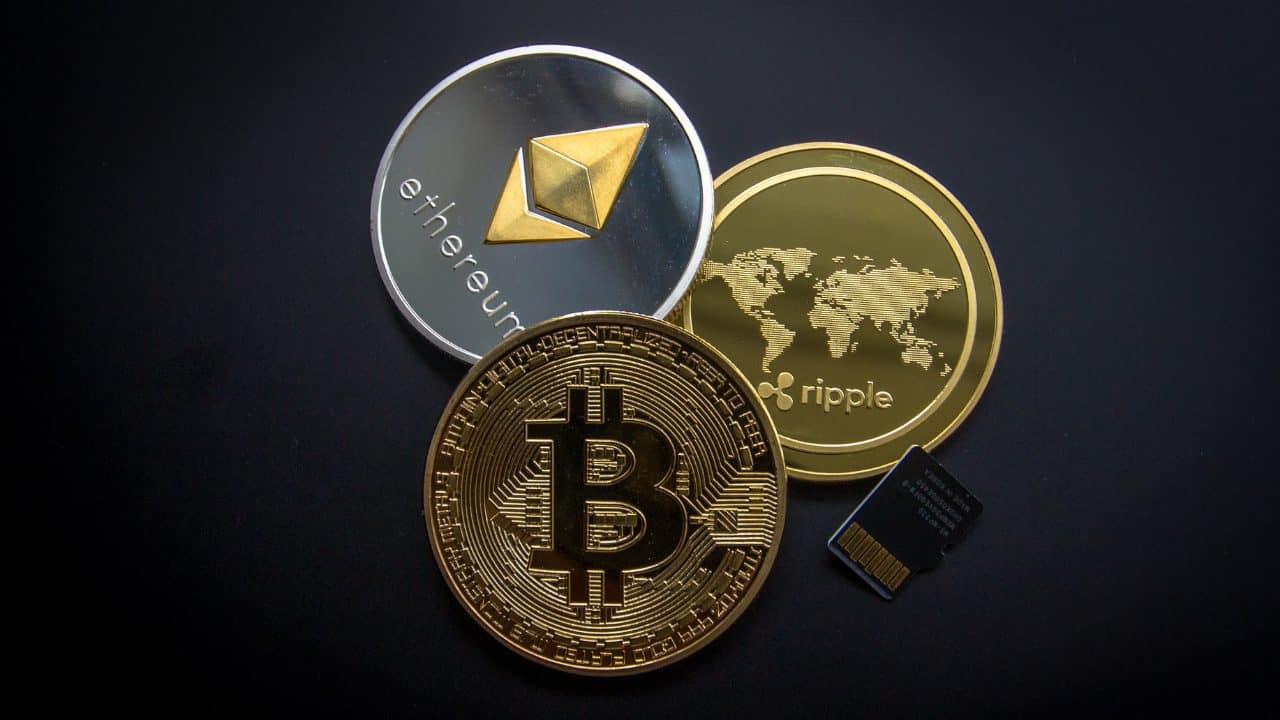 Disclaimer
We only endorse products that we truly believe in. Some of the links below may earn us some extra guac at no additional cost to you. Please pass the chips & thank you for feeding our habit.
Bitcoin is currently the most popular cryptocurrency globally, but many crypto experts believe Ethereum will eventually take its place as the world's most popular cryptocurrency someday.
A cryptocurrency is a virtual currency that is typically managed on a network of computers known as a blockchain. The system is protected with cryptography, making it virtually impossible to double-spend or counterfeit these currencies.
Cryptocurrencies have emerged as the biggest challenger to fiat currencies printed by governments all over the planet, and they might one day become the standard way most transactions are performed.
Unlike fiat currencies which can be printed at will (creating inflation), most cryptocurrencies have a fixed supply, making them an excellent store of value.
Platform
Fees
Promotions
Link
$0 Fees

Earn up to $250 in BTC bonus when you sign up and fund your new account.

Learn More
0.5% - 4.5% Other fees may apply.
Get $5 in Bitcoin when you complete your first trade.

Learn More
0.9% - 2% Other fees may apply.

No promotions at this time.
Learn More

0.5% - 3.99% 

$20 of BTC 

for new users after trading $100 or more within 30 days.

Learn More
Cryptocurrencies outperform fiat currencies when it comes to many metrics used to judge how viable a currency is. These include:
Durability: A currency should be hard to destroy, or there should be a way to replace it when damaged. For example, a worn $5 bill can be replaced with a freshly printed note. Cryptocurrencies are digital, so they do not accumulate any wear and tear
Portability: A sound currency is easy to transport. Cryptocurrencies are stored on a blockchain, and users can access their funds via several ways like a hardware, paper, or a software wallet, which can all be done from a card, smartphone, or computer
Divisibility: Its viable currency can be easily divided into smaller units to facilitate trade and commerce. Cryptocurrencies like Bitcoin and Ethereum can be divided up to eight decimal points, making them more divisible than fiat currencies like the dollar – which can only be broken down by two decimal points
Transferability: A sound currency can be easily transferred between parties. Cryptocurrencies perform better than fiat currencies when transferring funds globally, but an argument can still be made that fiat currencies are better for face-to-face interactions. For example, it's easier to tip the pizza delivery person with a $5 bill than it is to get their BTC or ETH wallet address and send them some crypto
Limited supply: Cryptocurrencies shine in this area. Most have a fixed supply like the 21 million Bitcoin cap, which protects against inflation, which is the steady rise in the price of goods in services over time
I first stumbled upon Bitcoin around 2016 when it only cost a couple of hundred dollars per coin. It was recommended to me as a way to cash out on an investment, and I was intrigued by the idea of digital currency. My research into Bitcoin led me to a few other cryptocurrencies like Ethereum. It was already dubbed Bitcoin's top competitor, and its price hovered around $10 to $20.
Bitcoin and Ethereum prices have skyrocketed since then, and they are currently priced at around $50,000 and $3500, respectively.
So, with Bitcoin and Ethereum currently dominating markets, which is the better investment for you, and which one is the better crypto?
Let's go over Ether VS Bitcoin and discuss what each coin is, a brief history, and where both coins may be headed in the future.
Bitcoin: The King of Cryptocurrencies
Bitcoin is one of the first cryptocurrencies ever developed, and it's the most globally recognized. There are currently over 15,000 companies that accept Bitcoin as a payment method, and that number is expected to grow if Bitcoin's positive growth pattern continues.
Bitcoin's design caps the total number of Bitcoins possible to 21 million, making it a deflationary currency. That gives it a significant edge over fiat currencies that governments can print at will.
However, Bitcoin's value isn't backed by any tangible assets, so its price is based purely on speculation. This leads to a lot of price volatility, but the market has generally been bullish in the long term.
Some of the advantages Bitcoin has over fiat currencies include:
It makes it easier to transfer large sums globally
Serves as a form of banking for the unbanked
Not susceptible to inflation
Some of the drawbacks of Bitcoin include:
The price of Bitcoin is purely speculative, and it could eventually lose all value if it does not become widely accepted, or something better comes along
Managing the Bitcoin network and adding new Bitcoins into the supply uses up more energy than countries like Argentina, the Netherlands, and the Philippines. Tesla CEO Elon Musk cited the wasteful energy usage of Bitcoin when the electric vehicle company announced they would no longer accept Bitcoin as a form of payment
Still, as of writing this, one Bitcoin is valued at around $46,000. Cryptocurrency as an investment is a relatively new option for investors, but over the last six years, it has remained the top-dog in the crypto world.
Ethereum: The Heir Apparent
As is the case with Bitcoin, Ethereum also uses blockchain technology to host its native coin called Ether. It is the second most popular cryptocurrency in the world, and was released back in 2016. It provides a more versatile infrastructure that allows developers worldwide to create and host new applications on Ethereum's blockchain. The success of these smaller projects hosted on Ethereum's blockchain benefits Ethereum prices.
Ethereum's network also allows developers to create "smart contracts" that allow users to conduct credible and safe transactions without needing the help of a third party like a lawyer.
In addition, Ethereum uses about an eighth of the energy it takes to run the Bitcoin network, and a future update is expected to cut its energy usage by 99.95%.
As is the case with Bitcoin, the price of an Ether is mainly speculative, and it could also lose all of its value if it doesn't become widely adopted.
Some of the advantages Ethereum has over Bitcoin include:
Ethereum allows users to create smart contracts that cannot be tampered with once established
Ethereum uses only about an eighth of the energy Bitcoin uses per year
It's more versatile, meaning, an investment in Ethereum isn't always just in a coin that you can spend, it's in applications and NFT's
Some of the drawbacks associated with Ethereum include:
Ethereum can be more complicated to use than Bitcoin. There aren;t nearly as many businesses that accept it as a form of payment, so actually spending your investment may be a challenge
Sending transactions on Ethereum's blockchain requires paying a gas fee. The fee goes to the miners who process the transactions. These fees rise with increasing Ether prices
Ethereum does not have a fixed supply cap like Bitcoin. Its developers control how many Ether are released for each block mined, which concerns may inventors, because it may end up being just like traditional fiat currencies, but digital
Bitcoin vs. Ethereum
The prices of most cryptocurrencies are based on speculation, making them a high-risk investment. You should only invest amounts you can afford to lose, a lesson I learned the hard way when I first started investing in cryptos.
I barely understood the inner workings of margin trading (which involves using your cryptocurrency holdings as collateral for a loan from an exchange), but I couldn't resist the urge to learn on the job.
Beginner's luck was enough to get me some small profits at first, but I ended up losing several thousand bucks when FOMO (fear of missing out) got the best of me, and I bought in at the high end of a pump. The ensuing dump cost me my entire holdings on the exchange.
I can look back on my errors and chalk it up to a learning lesson nowadays, but it was a little more than I could afford to lose at the time. Bitcoin was just a few hundred dollars back then, and I don't even want to think about what the cryptos I lost would be worth today.
Stick to investing safe amounts you can afford to lose, and your growing pains won't be as severe as you explore the world of cryptocurrencies.
Here are some of the things you should consider when trying to decide between investing in Bitcoin or Ethereum:
Bitcoin has seen a lot of growth in 2021, and it's already widely recognized, and easily understood, because it essentially works like fiat currencies, but is purely digital. Bitcoin is the most likely candidate to be chosen if cryptocurrencies ever become widely adopted
Ethereum is the more versatile of the two cryptocurrencies since applications can be created and run on its blockchain, and users can create smart contracts. Some of the applications like non-fungible tokens (NFTS) have created new investment opportunities for investors. These are digitized works of art, and they've gained lots of popularity in recent years
Ethereum uses significantly less energy than Bitcoin, and futures upgrades are expected to cut down its energy usage by over 99%
Bitcoin is generally viewed as the more stable cryptocurrency due to its 21 million BTC fixed supply cap. Ethereum doesn't have a hard cap, and it combats inflation by producing only two Ether per block mined. Unlike Bitcoin, Ethereum's reward system can be changed by its developers, further increasing its volatility
No matter which coin you decide to invest in, keep in mind your goals and risk tolerance for each.
Both coins serve a different purpose so always do your due diligence before you buy, and always ensure that you create and stick to your investing plan no matter what happens.
You Can Keep Your Cake and Eat it Too
Trying to decide which is better between Bitcoin and Ethereum isn't the right approach an investor should have. Both cryptocurrencies have lots of potential, and their markets have been bullish in the long run.
Both have already been established as better stores of value than most fiat currencies and are easier to transfer globally.
Bitcoin has already started making waves on the mainstream, as an increasing number of financial firms try to cash in on what appears to be the future of currency. Ethereum's blockchain allows users to do a lot more than simply sending and receiving payments, and it's even created new investment avenues like NFTS.
If current market trends continue, the price of Bitcoin and Ethereum will continue to grow. Given the current price difference between the two cryptocurrencies, with Bitcoin priced at $46,000 and Ethereum priced at $3,500, an investment in Ethereum might be more profitable over a period. Many in the crypto space expect Ethereum to reach or exceed Bitcoin's price at some point.
Of course, it's all speculation, and there is no guaranteed way to figure out which cryptocurrency will grow more in the next several years.
The Bottom Line
You may decide to invest in one over the other, or, invest in both, but honest truth is this: Ether and Bitcoin both are emerging assets in the investing world and both appear to have a promising future.
Whatever you decide, make sure to only invest what you can afford to lose, always do your research, and remember, crypto's are highly volatile, meaning, your chances to earn money are just as high as your chances of losing money.
But as long as you know each coin like the back of your hand, rest easy knowing that you're not just investing in another asset, you're investing in what could be the future of money and finances itself.