Disclaimer
We only endorse products that we truly believe in. Some of the links below may earn us some extra guac at no additional cost to you. Please pass the chips & thank you for feeding our habit.
I attended college almost a decade ago, and it was expensive even back then. I was fortunate enough to have most of my tuition covered by scholarships and grants.
However, when I returned to school this year for a new degree, I was in shock at how much classes were going to cost. It looked like student loans were definitely on the horizon for me if I wanted to advance my career.
But are student loans the only way to afford new schooling? For some, loans are the only way to take that extra step with their education. For others, taking out new loans might not only be unnecessary, they might hurt your finances down the road.
The key is to understand when you need a loan & what's available to you.
Student loan debt doesn't have to be scary. I was initially worried about what it would mean to incur these extra costs that I didn't have the first time around.
It took me a while to learn the lingo associated with student loans and to figure out what I needed to do to minimize what I had to borrow. Understanding your loan options and planning financially for your schooling can go a long way toward making you financially secure in the future.
If you are headed for higher education, here's everything you need to know about student loans before you get started.
Understanding Student Loans
Understanding the different types of student loans available to you can be a bit confusing. Most of us are used to hearing student loan debt referred to as one lump sum. However, it can actually look very different depending on what types of loans you utilize.
Keep in mind that student loans are never free money, regardless of what type of loan you take out. You are borrowing money from either the federal government or a private organization, and that money will eventually have to be repaid.
If this is your first experience with taking out a loan, you should know that it can affect your credit for years to come. You will need to make your monthly payments once you graduate or drop below half-time enrollment.
Making your payments on time each month can greatly help to improve your credit score which is primarily influenced by your payment history. If you miss a payment, it will show up on your credit report and will negatively impact your credit score.
This will make you less likely to qualify for other types of loans in the future such as an auto loan or a mortgage.
Federal Loan Options
Most students are offered federal student loans as part of their financial aid awards package. These are typically the best option for students because the interest rate is going to be fixed.
This ensures that your payments after graduation will be more predictable, because your monthly payments will be fixed at a certain amount for the life of the loan.
If you are awarded subsidized loans, this means that the federal government will pay the interest on your loans during the time that you are enrolled in school.
Unsubsidized loans will continue to accrue interest even while you are in school half-time to full-time and during grace periods. This means that you will be paying substantially more for unsubsidized loans over time. You should always max out any subsidized loans before you take out other student loans.
Remember that to qualify for these loans, you do need to submit your FAFSA by the deadline. From here, your school will let you know what you qualify for.
Private Loans
Sometimes, you will not qualify for enough financial aid or federal student loans to cover the cost of your tuition. If you can't pay the balance of your tuition in cash or through a repayment plan, then you might need to investigate private loans.
These are typically offered by banks and other financial institutions. However, the interest rates are variable which means that your payments could increase over time. The interest rates charged on private loans are also typically higher than those offered on federal loans.
Reducing and postponing payments is more difficult.
Many first-time students will not have a high enough credit score to qualify for private loans on their own. They may need a cosigner such as a parent or another responsible adult who has good to excellent credit.
This means that if you do not pay back your loans on time, it will affect both your credit and the credit of your cosigner. You must be sure to make on-time payments to avoid negatively affecting both of you.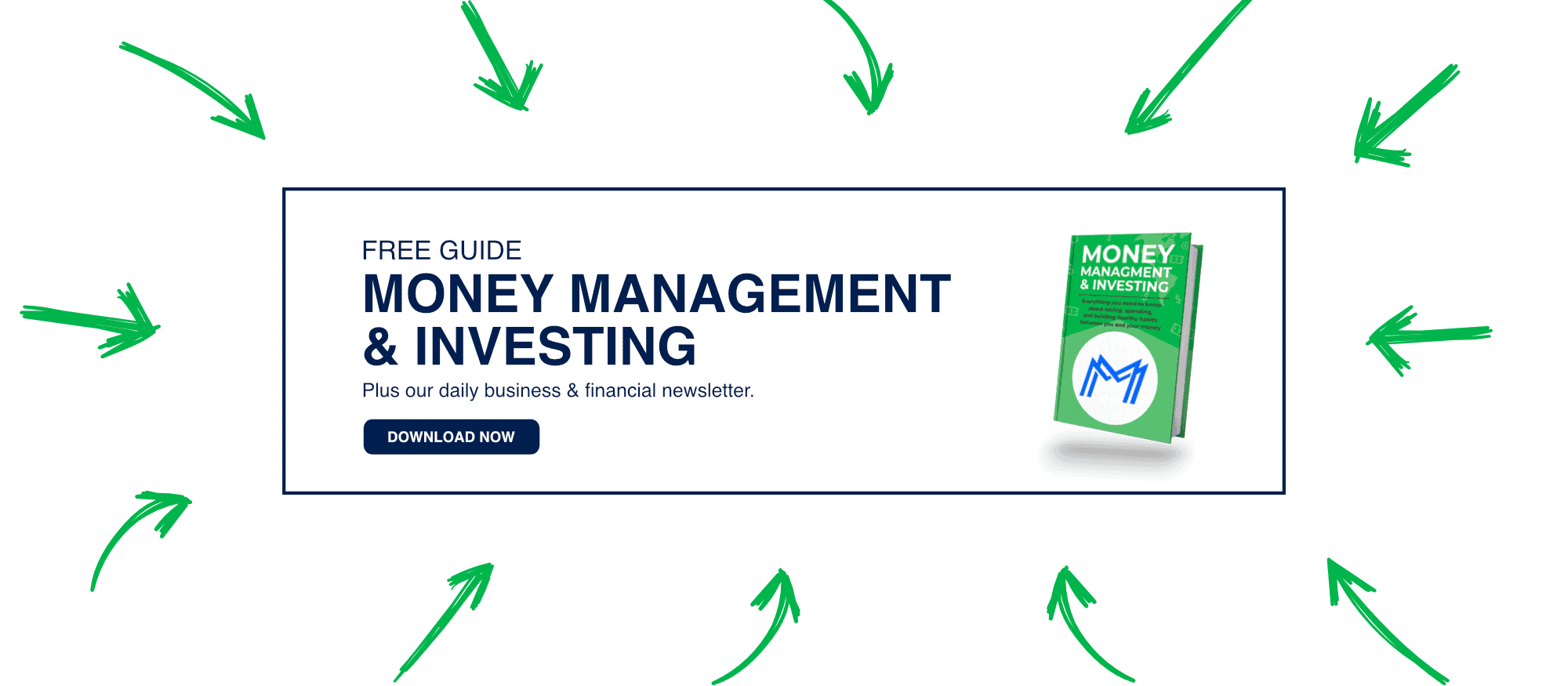 How to Reduce Student Loan Debt
If you want a college degree, you might have already accepted that you will need to take out some student loans. Most students don't have tens of thousands of dollars to drop on their education.
However, there are ways around borrowing more money than you need. All you have to do is make a few smart financial moves to put yourself in a position to reduce your student loan debt as much as possible.
Here are a few key ways to reduce the amount of debt you'll face upon graduation day.
Get Free Money When You Can
Who doesn't like the idea of receiving free money toward their education? Grants and scholarships can help to reduce the amount you need to borrow considerably. Grants are essentially free money that is given to you by the government.
You can qualify for grants through a variety of means such as the Pell Grant (for low-income students) or the TEACH Grant for agreeing to teach for a certain number of years. There are several grant programs available through the federal government, state government, and private organizations.
Scholarships are typically merit-based funds that are awarded to you based on your grades or community service. They can be either one-time awards written as a check or recurring awards that you receive each year. Neither grants or scholarships need to be repaid — they are completely free money!
When I attended my first college, I received tons of scholarship money that made my tuition virtually free. Some of them were recurring scholarships based on my academics, and this covered about three-quarters of my tuition.
Others were one-time checks cut to my school that I used to help cover the cost of books. Both types of scholarships helped me out and allowed me to attend school without taking on many loans.
Filing for financial aid and grants is easy. All you need to do is complete the Free Application for Federal Student Aid, better known as the FAFSA. The application is pretty straightforward and sends your information directly to the school you are interested in so they get notified about what you qualify for.
Pro tip: Make sure you have all of your tax documents at the ready when it comes to filling out these forms. If you are still a dependent of your parents, then you may need their help to fill out the FAFSA.
It felt overwhelming to me at first, but having all of those documents ready makes it that much easier to fill out. Be sure to set aside about an hour to finish the process.
Only Borrow What You Need
Oftentimes, students are approved for more financial aid than they truly need. You might qualify for student loans that are above and beyond the cost of your tuition. I know when I saw how much money I was allowed to borrow, it was certainly tempting to max out those student loans.
An extra thousand dollars meant that I could buy a new laptop or pay down some of those more pressing bills. In the end, I decided that if I couldn't afford new technology, I needed to make a savings plan instead of dipping into my student loan funds. I didn't want to have to pay interest on the money I was borrowing if I didn't absolutely need it.
You should really plan to only borrow the money that you need to cover your tuition and books. The United States Department of Education can help you to figure out just how much you need to borrow and what it will cost you in the long run.
Complete their exit counseling here to get an idea of what your payments will be on the loan once you graduate. This might be enough to sober you up and keep you from borrowing more than you need in the first place.
Enroll at a Less Expensive School
You might have your heart set on a prestigious university a few state lines over, but you might want to rethink that. A less expensive school can still give you a great education at a fraction of the cost.
Attending an in-state public school often offers a substantial discount compared to private universities or out-of-state schools. You could graduate with about 20 percent less debt by attending this type of school instead.
Another option is to attend a local community college. You can start here and take all of your general education requirements such as the prerequisite maths and sciences at a much lower rate. Later, you can attend the university of your choosing which may be more expensive.
This is also how I structured my schooling to help save money. I attended a local private university that offered me great scholarships and tons of grant money that made my tuition almost free.
While it wasn't the school of my dreams, it did help me to take care of my general education courses for the first two years without incurring any debt. Now that I'm ready to pursue another degree, I am headed to the school of my dreams but I'll be able to graduate at a fraction of the cost due to this savvy move.
Pay Interest During School and Grace Periods
While many people don't love the idea of making payments while they study, it could save you thousands of dollars. Most student loans calculate interest based on your principal balance. Once the loan enters repayment, all of your outstanding interest will then be capitalized and added to the principal balance.
From this moment on, your higher principal balance is now what will be used to calculate the interest fees on your loan.
By paying off the interest while you are in school, you can keep your principal balance low and save yourself a chunk of change in interest fees once the repayment begins.
Similarly, you should also work to pay your interest during your grace period. All students with federal student loans have a six-month grace period after leaving college, graduating, or dipping below part-time enrollment. You can postpone making payments until after the grace period ends.
However, once it does, the interest will capitalize and you will have to pay interest on the new balance. If you make interest payments during the grace period, your principal balance will remain the same and you avoid paying increased interest on the higher balance.
Graduate on Time
Did you know that only 41 percent of college students will graduate on time within their first four years? For every additional term that you stay, you will be incurring another semester worth of debt.
Do everything in your power to graduate on time to keep your costs as low as possible. This means that you should quickly decide on your major to prevent yourself from having to take extra classes in the years ahead.
Staying Out of Debt in the First Place
The good news is that student loan debt doesn't have to be a given. There are ways to go about staying out of debt in the first place. You must be dedicated to achieving this goal as it can require a great deal of hard work and financial savvy.
A repayment plan and a part-time job can give you just what you need to stay out of debt in the first place.
Tuition Repayment Plans
Instead of racking up loan debt, you might be able to pay for your schooling as you go. Tuition installment plans divide up what you will owe into equal monthly payments spread out over nine to twelve months depending on your school.
There is no interest collected on these repayment plans, but you might face some type of nominal set-up fee that could cost you between $100 to $150. However, this fee is relatively small compared to what you would pay in interest on your student loans.
Some universities will offer payment plans directly through the school. It is more common that they will use an outside provider. Make sure that you read all of the fine print about the consequences for missing a payment.
If you miss a payment, you could be forced to withdraw from the program and the school may hold your transcripts hostage until you can get your account current.
This is the route that I am currently taking to graduate with as little debt as possible. For any money that I owe the school beyond what my financial aid will cover, I am making a monthly payment. This will keep me from having to take out private loans at a higher interest rate with variable payments for the future.
Work a Part-Time Job
The truth is that the best way to keep the costs of your schooling to a minimum is to work a part-time job while you study. Bringing in more money means that you will have the option to make interest payments on your loans or to make those hefty tuition repayment plans into a reality.
You could incorporate a part-time job during the school year and a full-time job during the summer break if you won't be taking classes.
Perhaps the best option for this is to apply for federal work-study programs. These campus jobs are offered to students to help them earn some extra money while they study.
The benefit of getting a job this way is that the income is not included in your FAFSA application. That means that you may qualify for more financial aid in the form of grants.
I did this during my early college years and it was a great experience. I learned some useful skills working in our campus success center, and I was able to put money toward my textbooks and tuition.
Just remember that you need to find a job that will still allow you plenty of time to hit the books. Your schoolwork should still come before your job.
Are Student Loans Right for You?
If you want to earn a college degree but don't have access to the funds, student loans may be the only alternative. There is no denying that a bachelor's degree will typically earn you more money per week than having a high school diploma alone.
According to statistics from BLS.gov, it could mean that you will make $400 more per week for earning a four-year degree. Over the course of a year, that is almost $21,000 more than you could otherwise earn.
Here are a few tips to help you decide if student loan debt is right for you.
Choose the Right School
Keep in mind that choosing the right school plays a large factor in whether your student loan debt will ultimately be worth it. Look for schools that have excellent job placement rates for your chosen field.
Make sure that they have high graduation rates. If a school fails to get students to graduation and onto their first job, you likely won't earn enough to cover the cost of your student loan debt.
How Much Will You Make?
Consider how much you can earn with a degree in your chosen field. Spend some time researching entry-level salaries in your selected field. Input these numbers into your budget and see if you can afford to make the payments on your loans.
If you don't feel like you can afford the repayment plan, then it might be time to look into other options. You might need to put off enrolling until you can apply for more scholarships or qualify for tuition assistance programs through the military or work-study programs.
Use a Loan Payoff Calculator
If you are serious about taking on student loan debt, you need to have some idea of what your monthly payments are going to be once you graduate. Take time to calculate how much student loan debt you will incur over the course of your college career.
Plug those numbers into a payment calculator like this one from Bankrate to see what your estimated monthly payments are going to be.
Are they affordable based on your current monthly budget once you factor in your new salary? Make sure that you have a good handle on your personal finances in the here and now to know whether you can afford the payments.
If you aren't sure, then now is the time to make a detailed budget and start sticking to it for practice!
When Should You Consider Asking for Forgiveness?
Forgiveness of your loans means that you are not required to make any more payments on your loans due to your job. This differs from a loan discharge which is what happens if your student loans are dismissed altogether due to disability or the closure of the school.
Forgiveness is typically granted based on the specific career path that you pursue.
It isn't a good idea to head into your college career banking on receiving student loan forgiveness. It can happen, but it is relatively rare. Make sure that you are capable of paying back your student loans in full before you take them out.
Depending on your career choice, you might be eligible to have your federal student loans partially forgiven by the federal government. There are several programs available that reward you for your service to the country by forgiving some of your student loan debt. Some of these programs include:
Teacher loan forgiveness: If you teach five consecutive school years in qualifying districts, then you might be eligible to have up to $17,500 of your student loan debt forgiven.
Public service loan forgiveness: Full-time work in the government or for a non-profit organization will pay for the remaining balance of your direct loans after ten years of payments.
Military service: You may qualify to have some of your student loans forgiven if you serve your country in some way. This may also qualify you for interest rate caps on the loans that you do have.
AmeriCorps: Service in a qualified program makes you eligible to have your student loans forgiven via a Segal AmeriCorps Education Award.
In most cases, forgiveness can be quite elusive. If you know that you don't want to have to pay back the entirety of your student loan debt, consider going down one of these paths to getting your debt reduced. By choosing a career in one of these fields, you could be saving yourself thousands of dollars!

Dealing with Student Loan Debt
In modern times, it seems like just about everyone we know has some amount of student loan debt. The costs of college continue to soar year after year, and most people don't have that kind of cash just hanging out in their bank account.
Student loan debt can be manageable if you know how to keep it to a minimum by only borrowing what you need, enrolling at a less expensive school, and applying for scholarships and grants. You can even reduce the amount you will pay over the years by making interest payments while you're in school.
Minimize how much you borrow by opting for tuition payment plans instead of loans or working while you study.
If you are set on higher education but don't have the funds to pay for it, student loans may be the only option. Make sure you know how much you can expect to make upon graduation and if you can afford what you will have to borrow.
It's true that college graduates typically earn more than their less educated peers. However, you have to be smart about managing your debt. With some of these tips, you can graduate with as little debt as possible.