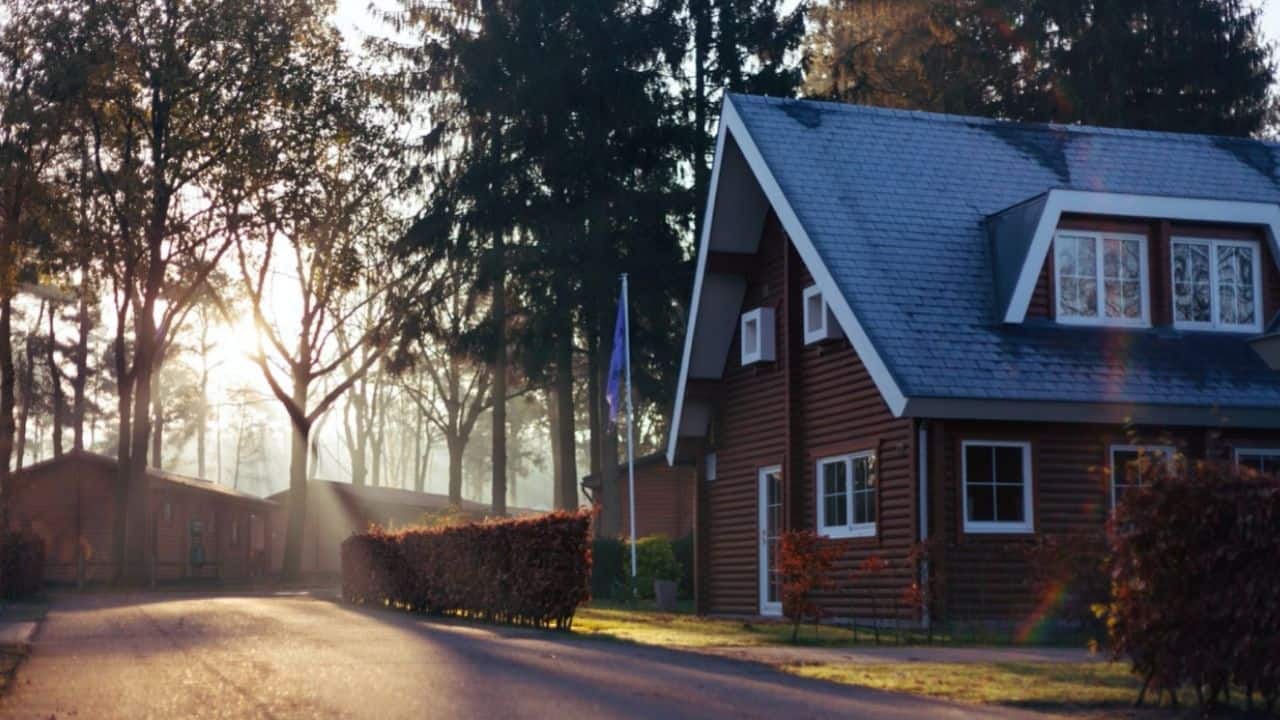 Disclaimer
We only endorse products that we truly believe in. Some of the links below may earn us some extra guac at no additional cost to you. Please pass the chips & thank you for feeding our habit.
Hurricanes. Earthquakes. Volcanos. Fires. Riots. Home break-ins. Catching up on the world news the other night, I realized that our homes are always at risk.
Whether a 5-bedroom split-level or a studio apartment, your home is your castle. Home insurance provides an effective way to defend your castle from many risks, but your policy protects you in more ways than you might realize.
Homeowners insurance safeguards a house you own, whereas renters insurance provides coverage when you rent your home. These two types of policies offer similar protection in most areas, but they also have some key differences.
Common Types of Home Insurance
Last week, I saw my son using a set of pliers to tighten the wheel on his mountain bike. "There's a proper tool for every job," I told him, much like my Dad often told me. Then I passed him the trusty socket set my Dad gave me years ago.
The same concept applies to insurance. There are several primary types of home insurance, each with specific policy features that make it the proper tool for the job of protecting your home, family, and lifestyle.
HO-3 (Homeowners insurance): An HO-3 policy is the most common type of policy for single-family homes. An HO-3 policy protects your home against all risks (except exclusions) and protects your belongings against an extensive list of named perils. An HO-3 policy offers comprehensive protection while keeping coverage costs affordable.
HO-4 (Renters insurance): Renters insurance is similar to an HO-3 policy but does not insure the building itself.
HO-5 (Homeowners Insurance): An HO-5 policy builds on the protection offered by an HO-3 policy by extending broader coverage but may only be available for newer homes with fewer risks. HO-5 policies extend all risk coverage to your belongings and protect personal property with full replacement cost coverage. Expect to pay more for HO-5 coverage when compared to a more common HO-3 policy.
HO-6 (Condo insurance): Condo owners own the walls and floors from the studs inward. An HO-6 condo policy protects floors, walls, attached fixtures, and improvements you've made. Expect an otherwise similar structure to that offered by an HO-4 renters policy.
DP-3 (Landlord insurance): If you're renting your property to tenants, a standard home insurance policy won't provide the protection you need. You'll need a DP-3 (Dwelling Property) or an equivalent policy. DP-3 policies also offer higher liability insurance options than homeowners insurance policies in many cases.
There are also scaled-back versions of policies available, such as a DP-1, that protect against fewer risks or have additional restrictions. Some insurers also use their own policy forms, varying coverage details or language from the above policy forms.
What Does Homeowners Insurance Cover?
We tend to think of a homeowners insurance policy as coverage for our home and our belongings. This definition is accurate, but your policy protects against other risks as well, such as personal liability and loss of use.
Standard home insurance policies use a lettering system to identify each type of coverage the policy offers. Most policies available today follow this format.
Coverage A (Dwelling coverage): Your policy should cover your home's rebuild value. However, many homes are underinsured. Review your coverage every 12 to 18 months to ensure you always have the protection you need.
Coverage B (Other structures): Coverage B protects sheds, gazebos, fences, detached garages, workshops, or other structures.
Coverage C (Personal property): Everything inside your home that isn't attached is called personal property. Your policy also provides limited coverage for personal property not at your home, including items you travel with and items kept in paid storage.
Coverage D (Additional living expenses): If a covered claim forces you to leave while repairs are made, Coverage D can cover your additional living expenses such as hotels or the extra cost of eating out.
Coverage E (Personal liability insurance): Perhaps one of the most important coverages on your policy, personal liability coverage can pay for accidental injuries to others or unintentional damage to the property of others.
Coverage F (Medical expenses for others): If someone gets a minor injury at your home, Coverage F can pay for smaller medical bills up to $5,000.
You'll also have the option to purchase special coverage for jewelry and other valuables. With scheduled coverage or a personal articles floater, you can insure specific items to their full value and protect against additional risks, such as losing a stone from a wedding ring.
What Does Renters Insurance Cover?
Renters insurance follows a similar coverage structure to a standard homeowners insurance policy, with the notable difference being that a renters policy does not cover the building itself.
The one exception to this would be if your actions caused damage to the building, then the liability coverage on your policy can help pay for the damage. Renters insurance also does not cover damage to other structures on the property unless it's a liability claim.
So, subtract Coverage A (Dwelling)  and Coverage B (Other structures) from a standard homeowners insurance policy, and you have a standard renters insurance policy.
Your renters insurance policy offers:
Coverage for personal property: Most households have more things than they might realize. The cost of replacing everything after a fire or another covered claim can reach tens of thousands of dollars. Your renters insurance policy protects your belongings against a wide range of common risks.
Coverage for additional living expenses: Much like a homeowners insurance policy, a renters insurance policy can pay for additional living expenses if a covered claim forces you to leave your rented home temporarily.
Personal liability insurance: Most renters insurance policies offer $100,000 (minimum) in personal liability insurance. This coverage pays for accidental injuries to others or damage to the property of others.
Payment for medical expenses for others: Your policy can also pay for less severe injuries to others, helping to ensure the injured person can get medical attention quickly.
What's a Covered Peril?
Home insurance policies use the word "peril" repeatedly. But it's not a word that comes up in everyday conversation. It's easiest to think of a peril as a risk. But, technically speaking, a peril is a cause of harm or damage.
A covered peril is an event that triggers coverage by your policy. For example, fires and lightning strikes are covered perils on standard home insurance policies.
Coverage for your home can be all-risk, which means it covers all perils (except for exclusions). This type of coverage, also called open-peril, is the most common for your home's structure itself, and it is how both HO-3 and HO-5 policies are structured in regard to dwelling coverage.
However, personal property coverage on a standard home insurance policy usually uses "named peril" coverage.
With named-peril coverage, the policy only protects your personal property against perils named explicitly in the policy. This distinction means you can encounter situations where your home is covered but your belongings are not covered. However, because the named perils on a policy include most common risks, these situations are rare.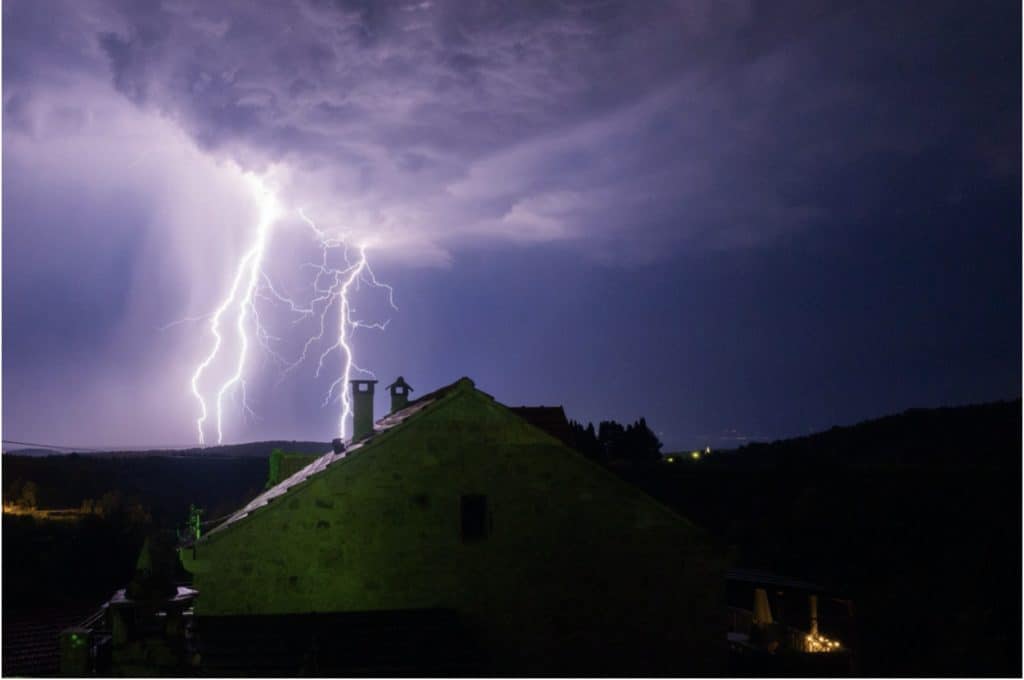 Here are some examples of named perils:
Fire or lightning
Hail or windstorm
Riot or civil commotion
Explosions
Damage from aircraft
Smoke
Damage due to vehicles
Falling objects
Theft
Vandalism
Volcanic eruption
Many types of water damage (but not floods)
Some named perils covered by your policy can seem far-fetched. When was the last time you saw an airplane land on a house? Although unlikely, stranger things have happened, and the breadth of risks covered speaks to the comprehensive level of protection your homeowners or renters insurance policy offers.
The Fine Print: Exclusions
Your insurance policy is a contract in which you agree to pay premiums and abide by the policyholder obligations in the agreement. In exchange, the insurer will pay for covered claims subject to the coverage limits you've chosen. Like every contract, an insurance policy has fine print. The "Exclusions" section of your policy is the fine print.
An exclusion, in the insurance world, refers to situations in which your coverage will not apply.
A standard homeowners insurance policy covers all risks to the home, except the exclusions. Here are some examples of exclusions in action.
My family once lived in an old home a builder had rehabbed. The house looked nice enough, in a quaint sort of way. But the original support beams were well over 100 years old, and as best I could tell, they had rebuilt the house on top of the world's largest termite nest.
Months after we moved in, the termites came out from wherever termites hide and began eating the walls. The winged vermin were everywhere, chewing audibly.
We had homeowners insurance that protects against all risks to the home, except the exclusions. But damage due to insects is a named exclusion on a standard homeowners insurance policy.
We fixed the walls and called a termite company to treat the property. Since then, we have maintained a termite service contract.
Similarly, damage due to pests or rodents is a named exclusion on a standard home insurance policy. Last winter, squirrels moved into my Mom's warm attic and had a squirrel party. Her policy won't cover damage caused by squirrels doing squirrel things. Instead, insurers regard this type of risk as a maintenance concern.
Here are some exclusions commonly found on home insurance policies:
Ground movement
Flood damage
Mold
Wear and tear
Neglect
Insects
Rodents
Intentional damage
In some cases, you can add coverage to address exclusions. For example, some policies allow you to add coverage for some types of land movement. In other cases, you may need a separate policy, such as a flood insurance policy if flooding is a concern.
Price Differences Between Homeowners and Renters Insurance
According to recent figures from the Insurance Information Institute (III.org), the average cost of homeowners insurance in the U.S. is $1,249 per year. By comparison, a renters insurance policy costs an average of $179 annually.
The difference in cost you'll find between a homeowners and renters insurance policy is mainly because a renters insurance policy doesn't insure the building or other structures.
The insurer has less risk of paying a claim. Property damage claims make up about 97% of all home insurance claims, and renters policies insure less property.
Part of the difference in cost also comes from coverage limits for personal property. Renters may not have as many belongings as people with a 2-story, 4-bedroom home with a basement and a garage. As a result, renters often don't need as much coverage.
Many times, renters insurance policies use a default personal property coverage amount as low as $20,000. You can change this amount as needed, of course.
By contrast, a homeowners insurance policy may use a default coverage amount for personal property set at 50% or higher relative to the home's insured value. This means the personal property coverage limit on a homeowners insurance policy for a $300,000 home could reach $150,000 or more.
The average cost of homeowners insurance increased from $880 annually in 2009 to $1,249 by 2018. During this same period, renters average insurance premiums remained relatively stable.
Home insurance rates vary based on many factors, including:
Coverage limits
Coverage options
Prior claims
Rebuild cost
Home construction type
Regional weather risks
Distance from a fire hydrant or fire station
Credit history (where permitted by state law)
Local crime rates
Average insurance costs make interesting comparisons, but they may not reflect your actual cost. Some will pay less than average; others, more. But there are ways to save money without cutting corners on essential coverages.
Whether you need homeowners insurance, condo insurance, or renters insurance, you can often save money by comparing rates from several providers.
Consider using a service like Policygenius. With Policygenius, you can easily customize your coverage options and compare quotes from leading insurance providers.
If you need a hand or have a question, the independent agents at Policygenius can walk you through your options.
Is Homeowners or Renters Insurance Required?
Unlike auto insurance, there are no state laws that require home or renters insurance. However, lenders, homeowners associations, or landlords may require coverage.
Home loans use your home as collateral, so the lender wants to protect that collateral from risks like fires, storms, or falling trees. As part of the lending agreement for a home loan, expect an insurance requirement. In most cases, your home insurance policy is paid through escrow and becomes part of your monthly mortgage payment.
An increasing number of landlords now require renters insurance as part of the lease agreement. In most cases, the landlord's interest in having tenants maintain coverage centers on liability risk.
A standard renters insurance policy offers $100,000 or more in personal liability coverage for the renter. If the tenant has coverage, the landlord may be a lesser target for lawsuits due to injuries that occur on the property.
Similarly, homeowners associations may require homeowners insurance for homes in the association.
Even when not required, homeowners or renters insurance make a wise choice. The average fire damage claim reaches nearly $80,000. The average liability claim due to a dog bite is now more than $50,000. Home insurance can cover either of these losses and much more.
My Dad has a home in Florida. He paid off the mortgage years ago, so he doesn't need to carry home insurance. He carries it anyway. A few years ago, he had a problem with a pipe that failed inside a wall.
As you can imagine, the water silently found its way into every nook and cranny, requiring over $20,000 in repairs. The policy has paid for itself and then some.
A family I know lived in a lovely apartment complex in town. A fire in a neighboring apartment burned down half the building in which they lived. Everyone escaped safely. But the combination of the fire itself and the fire department spraying the building destroyed everything.
A renters policy usually costs about $15 to $20 per month. In this example, the policy would pay for the damaged belongings and cover temporary additional living expenses.
About 1 in 20 homes will have a claim each year, making home insurance claims nearly as common as auto insurance claims.
How Homeowners Insurance or Renters Insurance Protects You
Your homeowners insurance or renters insurance policy protects the investment you've made in your home and the things that make a house (or apartment) a home. But your coverage also protects against personal liability risks and loss of use.
Many households can absorb the cost of a small loss, but a loss of $50,000, $80,000, or more could drain savings or even put some families into a financial tailspin from which it could take years to recover.
Homeowners insurance or renters insurance offers a cost-effective way to plan for the unexpected. With 1 in 20 homes making a claim each year, home or property damage isn't something that happens to other people. It can happen to any of us.
Fortunately, there are ways to save money on coverage. Consider using Policygenius to compare rates and coverage options.
If you already have a policy, Policygenius makes it easy to find the best rates for your home. If you don't have coverage yet, you can get personalized quotes with just a few mouse clicks. Policygenius even offers auto and life insurance quotes, so you can bundle coverage to save even more.