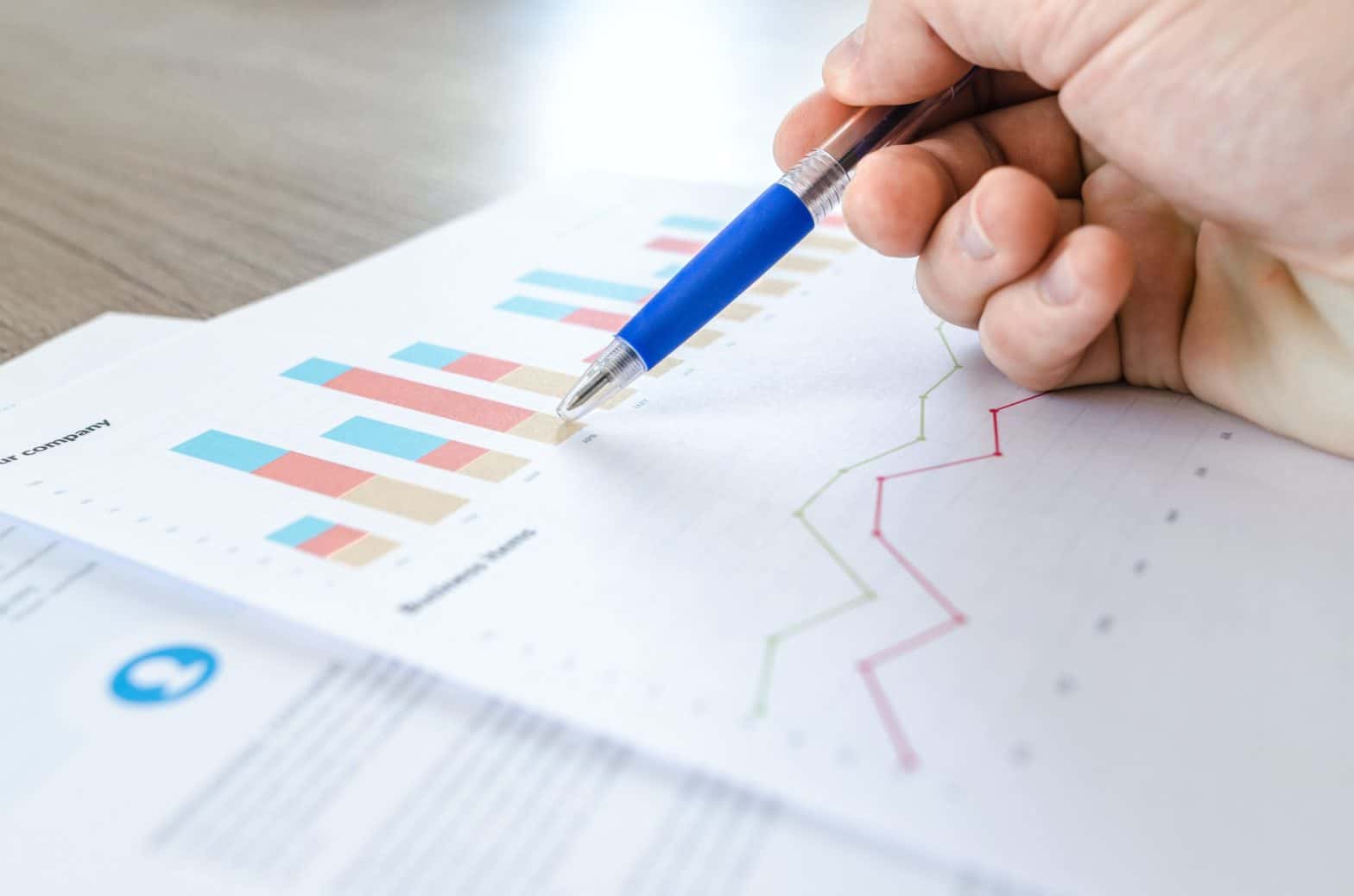 Disclaimer
We only endorse products that we truly believe in. Some of the links below may earn us some extra guac at no additional cost to you. Please pass the chips & thank you for feeding our habit.
4. Company Valuation
Since larger and more established companies tend to regularly produce high dividends, it's a useful metric to understand before choosing a dividend stock.
There are several methods to calculate a company's valuation, one of them being the price-to-earnings (P/E) ratio. A P/E ratio shows the market value of the stock vs. the company's earnings.
Today, Target's P/E ratio is right around 25. This means that Target's shares are trading at a value of 25 times their earnings.
This can be calculated by taking the stock price of $192.49 and dividing it by the trailing twelve months' earnings per share of 7.55.
If a P/E ratio gets too high, meaning the stock price is significantly higher than earnings, it potentially means that a company's stock price is overvalued.
But it's just one of several factors to take into account, and it's also where a broader industry understanding can come in handy to determine if a stock is performant or overvalued.
5. Debt-to-Equity
The debt-to-equity ratio gauges the amount of money financed by lenders (debt) vs. funded through shareholders (equity), and typically the lower, the better.
A ratio of one indicates debt and equity are equal. In the chart below, you can see that Target generally hangs out around 1, which is an excellent spot for a business to be.
When the ratio is lower, a company uses more equity than debt to fund its assets and operations.
Using equity instead of debt is a lower risk. Companies that turn to debt as the primary funding source of their operations are viewed as riskier.
6. Steady Cash Flow
Cash flow is the amount of money that's actually coming in and leaving a company.
You'll want to look for companies increasing their cash and cash equivalents at the end of each 12 month period, which Target has done repeatedly over the last 5 years.
Final Thoughts On Researching Dividend Stocks
One of the biggest mistakes a new investor can make is to see a high dividend and blindly invest.
The whole point of researching dividend stocks is that you take the time to understand the company and sector before you put your hard-earned money into it.
Below are just a few of the things you may want to ask yourself while researching a dividend stock.
Has the company paid out dividends for at least several years?

Are analysts projecting positive earnings expectations for the next several quarters?

What industry is this company in?  How is the industry trending overall?

How does the company's price to earnings ratio look?  Are they potentially overvalued? Undervalued?

What is the debt-to-equity ratio?  Is the company overleveraged with debt and potentially a more risky purchase?

Is the company increasing cash and cash equivalents year over year?

Do I like this company and want to support their business?
Your investment goal, like mine, is likely to make returns.
But remember that by purchasing a company stock, you're investing in the success of the business, so it's best to know what that may look like over the next several years.