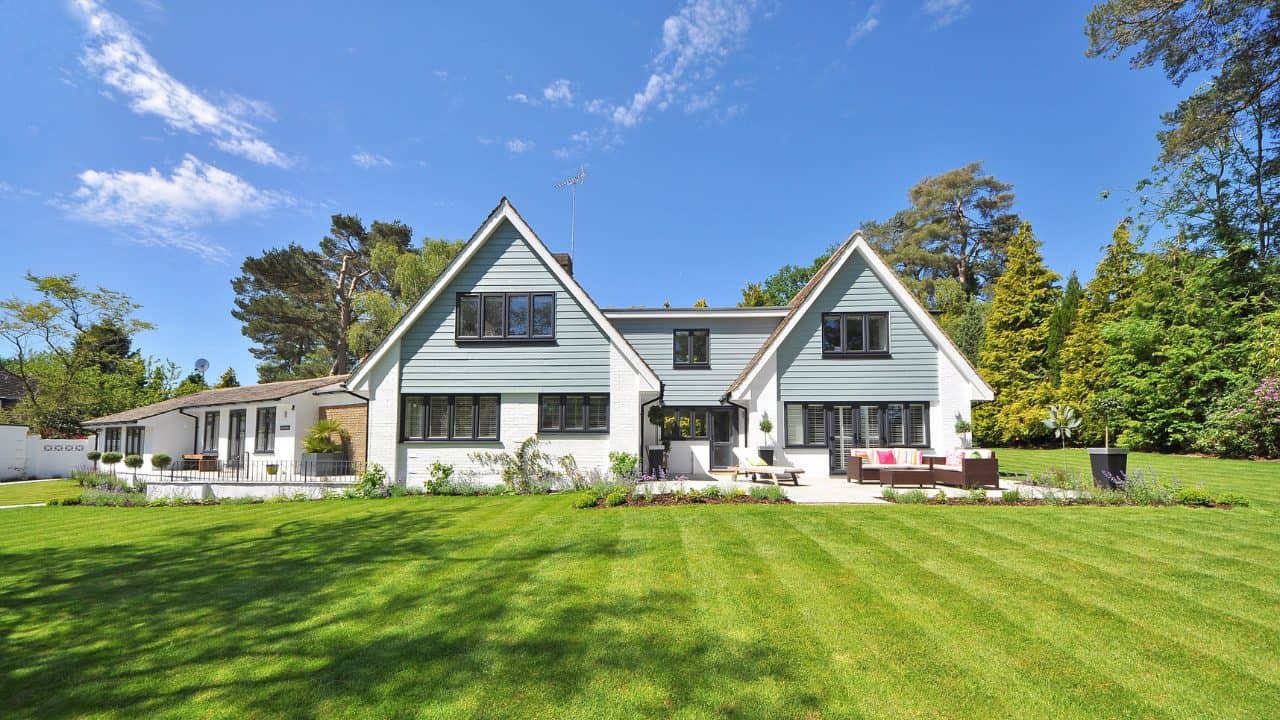 Disclaimer
We only endorse products that we truly believe in. Some of the links below may earn us some extra guac at no additional cost to you. Please pass the chips & thank you for feeding our habit.
Are you trying to decide whether or not you'd like to get into the rental property game?
I can totally see why people do – it seems like such a no-brainer! Sometimes it feels like half of the personal finance podcasts or financial independence stories I read about involve real estate in some shape or fashion.
Take someone like Zach Evanish from the Side Hustle Nation podcast. Evanish is a real estate enthusiast who's claimed that "single-family homes can still be an almost-passive investment", and he's not alone.
There are many other financial independence gurus out there who firmly believe and promote the idea that rental properties are the absolute best way to build your fortune.
Admittedly, I've always had a secret fascination with becoming a landlord. I can think of at least four separate situations where I almost pulled the trigger; most this summer when I put two different offers on some condos.
Although none of those situations ever really panned out, it still hasn't caused me to give up completely. In fact, once the markets settle back down from their abnormal highs, I've got future plans to buy our first income property.
If you're strongly considering making an investment property your next side hustle project, then there are some things you should know before you jump right in.
In this post, I'd like to talk about the good, the bad, and everything in between when it comes to making money off of real estate.
Platform
Minimum Investment
Fees
Link
$10
1% Fee
Other fees may apply
Learn More
$1,000
2% Fee
Other fees may apply
Learn More
$25,000
0.5% - 2.5% Fee
Other fees may apply
Learn More
What is a Rental Property?
Before we get into the pros and cons, let's first talk about what a rental property is exactly. A rental property (or investment property as some people call them) is any property beyond your primary residence that you intend to use to generate revenue.
Rental properties can come in all shapes and sizes. Here are just a few of the most common ones:
Single-Family Homes
Everybody knows what a single-family house is. It's basically any regular, old house!
When it comes to rental properties, this is one of the most regularly used ones available. The idea is you'll find someone to rent it from you (presumably a family) who needs a place to live for several months or hopefully longer.
Families and couples will always need a place to live. Because there are so many people who relocate, need temporary accommodations, or have financial issues (such as not being able to afford their mortgage or problems with their credit score), renting a single-family home can be a convenient way to solve their needs.
Condos
These days, pretty much anything that's not a regular, neighborhood house can be classified as a condo. This may include:
An actual condo (attached or detached)
A unit inside a condo complex
A former apartment unit
Former townhouse
Loft above a business
Condos are often ideal for a variety of tenants such as college students, young business professionals, or elderly couples who want to downsize from their primary homes. Conciedenly, we found out that one of the condos we put an offer on was bought with a cash offer from an older couple.
Vacation Homes
Part of the game to making money off of your investment property is to command a high rent and keep it occupied as much as possible. What better way to do that than to offer accommodations in a popular travel destination? This is a business model that's used by people who list their rental properties on Airbnb or VRBO.
When we went to Maui a few years ago, we stayed at a gorgeous 2,000 sq-ft vacation condo that overlooked the Pacific ocean.
Considering how owning a place like that must have easily cost the owner $2 million or better, I was glad to pay what I did for the once-in-a-lifetime opportunity to enjoy that beautiful property for the week.
Multiple-Unit Complex
Why settle for one investment property when you could own ten! Some landlords build their empire by buying a whole building (such as an apartment complex) and renting out each unit individually.
This helps cut down on overhead costs as well as hedging against vacancies.
Commercial Units
There's nothing that says your tenants have to be regular families.
You could also buy commercial real estate and then lease it to small businesses to use for their operations. This could be anything from office space to warehouse storage.
Land
You don't necessarily need a building to have an investment property. Sometimes just owning the land and letting others use it can be enough to generate revenue.
This is commonly something that's done with farmers who need extra space for additional crops. You might also have the option to lease it to companies that specialize in wind turbines or solar panels.
Why Should You Buy an Investment Property?
There are a lot of reasons why people buy rental properties. Here are a few of the most common ones.
1. A Steady Stream of Income
Okay, this one might seem obvious. But I think few people realize just how important the word "steady" is in that sentence.
When you invest in a stock or mutual fund, you're never really sure what direction it might go. You might make a lot of money, a little bit of money, or possibly even lose money. Unless you've got a system in place to plan for those types of fluctuations, it can be frustrating or even nerve-racking.
However, with an investment property, the revenue you'll generate will be more or less the same every month (depending on your business model).
You might have a family that lives in your rental home for 5 years and cuts you the same $1,000 every month.
Even people who use Airbnb and don't have 100 percent occupancy all the time might still have fairly consistent income. This can be especially true if the vacation property is in a place that's nice and warm all year round like Florida.
2. Using Other People's Money to Build Equity
One of the greatest advantages to buying rental properties is that you don't need to finance the whole thing yourself. When done correctly, you can actually use other people's money to finance your new business venture.
The first potential investment property I ever considered buying was a house in my own neighborhood about 5 down from mine.  At the time, I lived in a newly built subdivision with a lot of other young families.
In 2008, the Great Recession struck and caused a lot of financial hardship for my neighbors. Over the course of a year, about half a dozen of them were no longer able to make their mortgage payments and simply walked away from their homes.
Those properties were eventually reacquired by the banks. But even though I knew they would be selling for dirt cheap; I was still struggling to figure out how I could afford one.
That's when I figured out that I didn't necessarily have to do it alone ….
Consider the following scenario:
A potential rental property costs $100,000
Just like your primary home, you don't have to buy the whole thing all at once. You just need 20 percent ($20,000)
So where does the remaining $80,000 come from? Simple! You apply for a mortgage.
And who pays those mortgage payments? Your renters do! Every month as they write you a check, you can turn that money around to pay for the mortgage, taxes, insurance, maintenance, and other expenses that pop up.
Of course, anything that's left over is profit and yours to do with as you please.
3. The Resale Value May Go Up
Whether it's your primary house or a rental property, one thing I believe every owner is hoping will happen is that it will increase in value. This makes sense since classically home values tend to keep up with the pace of inflation; sometimes even more so in desirable areas.
Eventually, you may get tired of being a landlord and want an exit. Or you may want to cash in and reallocate the funds towards a better investment property. Either way, if the markets are in your favor, then you can sell it for more than what you paid and make a capital gain.
Keep in mind that this would be on top of the equity you've already built while your renters were helping you pay down the mortgage.
When added together, that's a lot of money going back into your pocket.
4. Rentals are Tax-Friendly
Because property ownership has been a tool of those with wealth and power for centuries, you can bet that our tax laws are written in their favor.
However, if you understand how they work, then there's no reason you can't take advantage of them too.
Here are a few of the tax deductions you can claim against your investment property income:
Interest on your mortgage
Depreciation – Yes, even if the resale value of your rental property is increasing,

the IRS will let you claim depreciation against it

.
Property taxes
Insurance
Maintenance repairs
Travel expenses (such as car mileage to and from your property)
Legal and professional fees
Interest on credit cards if the purchases were used for the property
Ideally, the more that the IRS allows you to write off in taxes, the more profit you'll make from your investment property every month.
5. It's a Business Model that Can Be Scaled
Perhaps the most alluring part of investment properties is that it's a business model where you can duplicate your process over and over again, scaling it upward with each unit you add.
For example, let's say you buy one rental property and the tenants are great. Other than some occasional maintenance, there's no reason you couldn't add a second, third, or fourth rental property to your empire.
Now, you might say: Wait! Won't that be too much for me to manage? I'd have to interview tenants, collect rent, respond to their requests, make repairs … who has time for all of that?
The answer: Don't do it all yourself!
Ask anyone who has multiple investment properties and they will tell you that their secret weapon is to hire what's known as a property manager.
Property managers are people or agencies that essentially take all of the day-to-day tasks like dealing with tenants and finances and assume responsibility for performing those tasks.
This is great because it frees up your time and allows you to focus on what you need to do: Grow your business! While your property manager is evicting tenants or scheduling repairs, you can be researching and coming up with the funding for the next investment property to add to your empire.
Of course, you'll have to pay your property manager. Usually, they'll want somewhere between 8 and 12 percent of the monthly rent. However, it could end up being the best money you've ever spent.
Remember, the less involved you have to be with the day-to-day operations, the more passive your income will be. And that's how truly successful businesses scale upward.
Why You Shouldn't Get an Investment Property
It's easy to listen to hear success stories about rental properties and get excited. They make it sound like being a landlord is so easy and that the money will just effortlessly rain down upon you with each new property you add.
However, that's not always how it works. I've talked with dozens of friends and colleagues who got into the rental property game only to find out that not only was it a lot of hard work, but it could also be downright miserable at times (depending on how bad the situation had gotten).
Here are some of the pitfalls that they've warned me about and what you should also be aware of.
1. Dealing with Tenants
One of the most difficult parts of having a rental property is managing the tenants. To put it bluntly, if you get the wrong tenants, then your investment property can turn out to be a complete nightmare.
My father-in-law had two rental properties for several years and dealt with this first hand. The tenants included everything from younger couples to single mothers. Things would always start good, but then rent payments would get missed and communications would stop.
Of course, when he'd try to evict them, the courts would always side with the tenants stating they had experienced financial hardship.
Call it what you want, but that just meant free living for them and no income for my father-in-law.
Eventually, when they did finally move out, you wouldn't believe the aftermath he had to deal with. The tenants would usually trash the place making it look like wild animals had lived there. That meant hours of his time and thousands of dollars to repair the damage before he could make it suitable for the next round of tenants.
Even if you've got relatively "good" tenants, you're still going to have to deal with occasional problems. If the roof starts leaking or the furnace goes out, then you (as the property owner) have to do something about it – immediately!
This is why unless you're prepared to handle these situations or use a property manager to serve as a buffer between you and the tenants, then maybe being a landlord isn't you.
2. Lack of Occupancy
Just because you've got a property to rent doesn't mean that you'll always have tenants.
You might struggle to find applicants who meet your credit score or income requirements. Or if the competition is fierce in your area, they might pass up your property for other opportunities.
This could be especially true for vacation rentals.
A nice house or condo by the beach might sound like a fantastic idea on paper. But when tourists have literally thousands of options to choose from (including high-end hotels), there might be weeks or even months where your unit goes untouched.
No matter what the reason is, no occupancy means no income. Unfortunately, that leaves you to pay the mortgage on your investment property out of pocket.
3. Maintenance
Just like your primary residence, certain duties have to be performed to keep the property livable. In most situations, this will be the responsibility (and burden) of the owner, not the tenants.
These responsibilities may include:
Mowing the lawn
Changing the furnace filters
Cleaning out the gutters
Patching and painting cracks
Pest control
Fixing or replacing appliances (refrigerator, washer, dryer, etc.)
Fixing malfunctioning home equipment (like the garage door opener)
Cleaning (if it's an Airbnb or vacation rental)
And many others …
If you're not willing or able to hire these jobs out or use a property manager to address them, then you can expect to devote every Saturday and possibly Sunday to getting them done. No thank you!
4. Repairing Damage Done to the Property
Like I had already mentioned in the story about my father-in-law, sometimes the tenants end up having zero respect for the property that you're leasing to them, and they trash the place.
Usually, when this happens, it's way beyond whatever the security deposit is going to cover.
This is not a unique occurrence. Recently when my wife and I were looking for rental properties this summer, we walked into some situations where I quite frankly could see why the landlord wanted out.
We encountered everything from broken countertops and cabinets to the place completely smelling like cat pee. One of the owners told us that he sank $20,000 into their rental after the former tenants just completely made the unit unfit for human life.
Again, as the owner of that property, this is a possibility that you might have to deal with. This is why it's so important to ask for a sizeable security deposit and to have your own contingency fund set aside in case you have to make some repairs.
5. Neighborhood Decline
It's not always the case that property values go up. Sometimes the clientele and crime rates of neighborhoods go up, and that bad reputation translates into a lower resale price in the market.
This happened with a potential property I was looking at about 7 years ago. It was in the inner city near a college campus and seemed like a great opportunity on paper.
However, the neighborhood was already started to look rough and I had a bad feeling about it. So, I didn't go through with the purchase.
That turned out to be a smart move. Years later, the area had gotten so bad that home prices fell to a fraction of what they were before. Had I bought that property, I would have surely lost almost half my investment from the decline in equity.
6. Legal Liability
Here's another thing to worry about: If your tenants get up to any illegal activities, then you might be partially held responsible. Just like a landlord has a legal obligation to protect their tenants from crime by having locked doors and windows, that duty also extends to the neighborhood itself if the tenants are the ones committing the crime.
For instance, your tenants might turn out to be drug dealers, prostitutes, or host parties where they serve alcohol to minors.
If anything bad happens or an official complaint is filed, then the plaintiffs can sue your tenants as well as you claiming that your property was a public nuisance.
If you do your due diligence and screen your tenants, then you should be able to weed out the bad ones from the good. However, you can never really know for sure. Unfortunately, there will always be the risk that something like this could happen.
How to Purchase an Investment Property
If you haven't been scared off yet by those horror stories and would still like to buy an investment property, then more power to you!
However, like all business decisions, the more care you put into mitigating your risks upfront, the better your chances for success will be in the long run.
With that said, here are a few tips I've collected over the years.
1. Determine What Kind of Landlord You Want to Be
As we already showed, a rental property doesn't just have to be a second house in your neighborhood. There are a variety of different types of properties you could buy to drive income, and some might come with additional benefits too.
For instance, my future plans to be a landlord include buying a vacation home. During the first 5 years or so, I'd rent this property out to tourists to help cover the income.
But the long-term goal would be to eventually sell our primary home and transition the vacation home into our main residence.
This is of course just one example. If your goal is to build a real estate empire as quickly as possible, or you already have some experience with tenants, then maybe you could jump straight into owning a multi-unit complex.
Whatever direction you want to go, the task is to choose your business model upfront. Be honest with yourself and what you're prepared to do because if you're not, it could end up costing you later on!
2. Do Your Research
Once you have some idea of what kind of property you'd like to own, the next step is to start finding out the specifics.
Primarily, your main goal will be to see A) what's available and B) how much it's going to cost. Sites like Zillow, Realtor, and Trulia can be useful places to start browsing.
As you're collecting your potential hit-list of options, some other things you'll want to take note of would be things like:
What's the property near that would make it appealing for the tenants? For instance, if you'd like to appeal to families as potential renters, then you might want to be near schools or shopping. If you want to appeal to college students, then it needs to be near the campus.
What's the neighborhood like? Does it seem safe, or is the crime rate rising?
How desirable are rentals in your area? Does there seem to be a lot of demand from tenants or tourists?
What's the competition? Are there a lot of other rental properties in the area, or would you be one of the only options?
What's the trend for property values been like in this area? Do they seem to be going up or down over the past 5-10 years?
Would this be a turnkey property that's ready for tenants immediately? Or would some work need to be done to fix it up?
The more of these types of questions you can answer upfront, the easier it will make your decision later on.
3. Make a Smart Business Decision
I can't stress this enough – your rental property is a business. On one hand, ownership will mean paying taxes, assuming legal liability, and possibly losing money. But on the other hand, if you do things right, then it could also mean cultivating years of steady income.
The next step after collecting the facts is to put together a business proposal. This will help you to understand quantitatively if your potential investment property will be worth moving forward or not.
A good way to do this is to forecast out your potential profit and loss for the next year. Here's an example:
Start with your estimated annual rental income: 12 months x $1,500 = $18,000
Subtract a vacancy rate contingency: 10 percent = $1,800
Subtract the mortgage payment (principal and interest): 12 x 800 = $9,600
Subtract any planned and potentially unplanned expenses: $6,000
Add back in any equity you're accumulating in the property: 12 x $200 = $2,400
With numbers like this, you could expect an annual profit of $6,000 or $500 per month. If that seems like it would be worth your time and energy, then go for it!
4. Coming Up with Funding and Reserves
Just like any business venture, you're going to need capital if you want to invest. So now that you've got your target property in mind, it's time to determine how much you'll need.
Contrary to your primary mortgage where you can buy a house with as little as 3 percent, most lenders will require you to have no less than 20 percent for an investment property. You could get this money by:
Saving up
Taking a loan against your 401k
Withdrawing the contributions from your Roth IRA
Taking out a home equity loan against your primary residence
Borrowing money from family and friends
Raising capital from other investors
Of course, the down payment is just the start. In addition, you'll also want to put together an emergency reserve for both planned and unplanned expenses over the next year. This might include:
Insurance
Property taxes
HOAs
Maintenance and repairs
Property management fees
Legal representation
Costs that would fall to you if the property was unoccupied (lost income, delinquency, utilities)
It would be in your best interest to use upper-limit numbers as your estimates. I had a coworker who made the mistake of using the lowest values possible and basically tricked himself into thinking it was a good deal. Then when he started getting the real bills, he found out what a mistake that was.
5. Assemble Your Team
Remember, you could manage every aspect of your rental property yourself. But that means every little thing would be your responsibility. And who wants that?
If I were to buy an investment property, three people I'd want by my side would be as follows:
A Lawyer
You might think that a lawyer is only needed if you're in trouble or being sued by someone. But actually, the time to get one is before any of that happens.
For starters, a meeting with a lawyer might help you to understand local laws or ordinances about rentals in your areas. They can also help you with drafting the text that your lease agreement will contain.
A good lawyer can also help set you up as an LLC (limited liability corporation). This will make it so that your real estate business is separate from your personal affairs.
Otherwise, you might run the risk of a disgruntled tenant could sue you for your home and retirement savings.
A CPA (Certified Public Accountant)
As we've already alluded, rental properties come with their own unique set of tax codes and rules. Quite frankly, it's going to be a dangerous field for you to try to navigate yourself.
This is why a good CPA can be handy. Not only will they help you to make sure you're reporting everything correctly to the IRS, but they can also clue you into the best strategies and tax deductions.
A Property Manager
Like we already mentioned, property managers are the secret weapon used by the big players to scale up their real estate business. The owners don't personally deal with tenants or make repairs. They leave that to the property managers to handle.
You can always look locally to find someone to be your property manager. Or another way is to check with the National Association of Residential Property Managers (NARPM) for potential candidates.
Either way, look into their background and make sure they've got a great reputation for getting the job done and done right.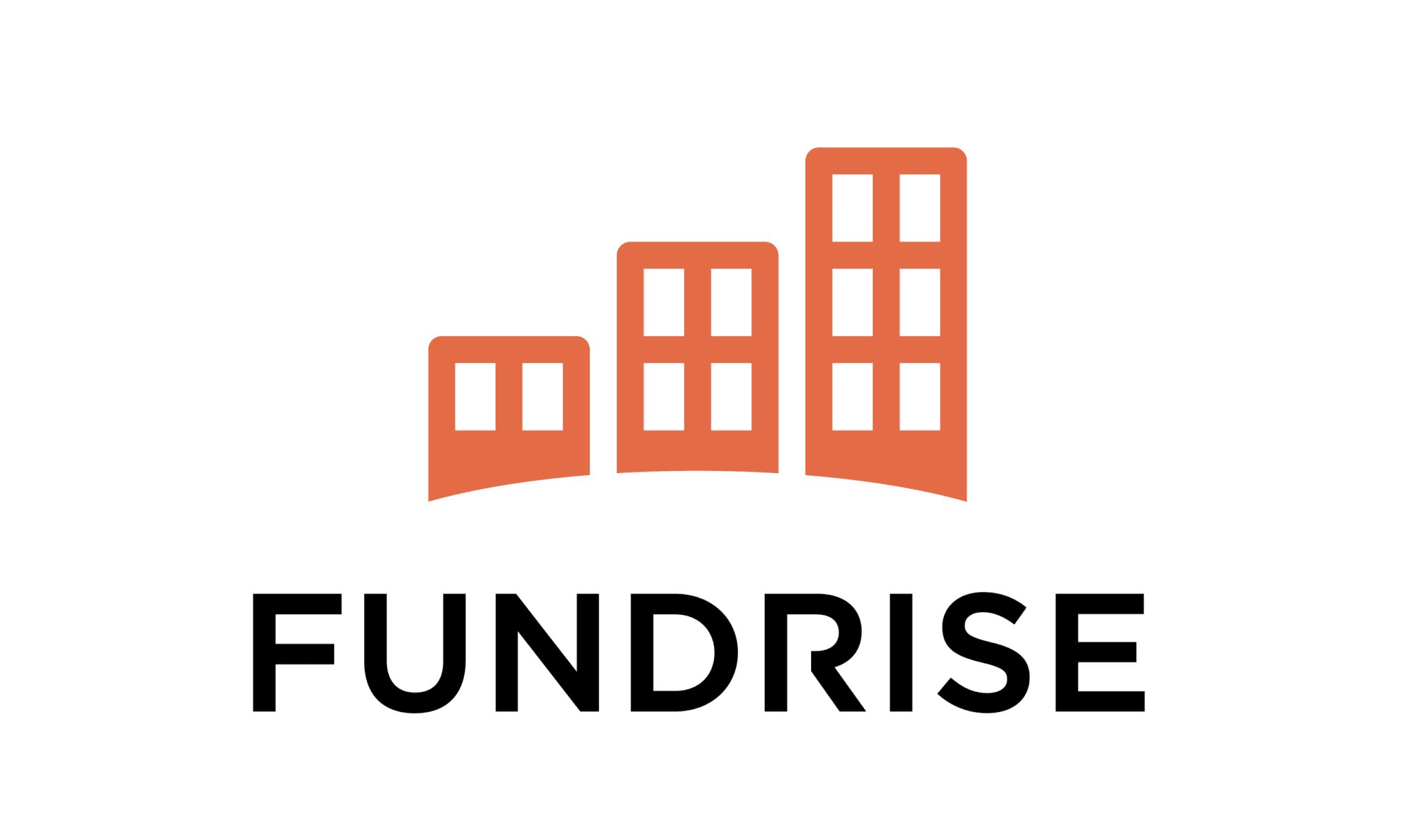 A Rental Property Alternative – REITs
How would you like to profit from real estate without actually owning any land or being responsible for any tenants whatsoever? Yes, there's a way to do this, and it's called investing in REITs.
A REIT is a real estate investment trust. This is a company that owns various types of real estate holdings – usually large-scale stuff like apartment buildings, office complexes, shopping centers, warehouses, etc. Similar to a mutual fund, they raise capital by pooling together money from thousands of different investors.
In addition to potential capital gains, investors are drawn to REITs because they offer relatively high dividend yields.
By law, REITs are required to distribute at least 90 percent of their profits back to the shareholders. To put this into context, theaverage REIT dividend pays approximately 5 percent whereas the average stock pays around 1.9 percent.
You don't have to look too far to find REITs. You can buy them through any full-service or discount brokers such as Vanguard, Fidelity, or E-Trade. Even some robo-advisors have REITs as potential investment options.
Regardless of whether you ever end up a physical investment property, a REIT can be a nice way to diversify your asset allocation. Honestly, those larger than average dividend payments seem like more than enough reason for me to consider making them a part of my portfolio.
The Bottom Line
Buying a rental property can be a very exciting and profitable way to approach financial independence. From single-family homes to condos and vacation rentals, there can be a lot of different opportunities to make money off of the various services they provide.
Most people get into investment properties as a way to build a steady stream of monthly income. But you can also get rich by building equity, capitalizing on value appreciation, and saving money on taxes. And the best part is that it's a business model that can be scaled up if you enlist the help of a good property manager.
Of course, managing a rental property isn't always as easy or glamorous as some investors make them out to be. Between dealing with difficult tenants, lack of occupancy, and all the other factors that could be a headache or cause you to lose money, there's a lot of liability to assume.
If you truly want to buy a rental property, then the first thing to do is determine which type of property you want.
From there, do your research, run the numbers, and raise the capital that you'll need. Don't forget to put the right people in place who can support you on legal, tax, and property management issues.
If owning property scares you, then you can still invest without owning it through REITs. REITs allow you to be a partial owner in some pretty large-scale real estate projects, and they'll pay you some handsome dividends in the process.
In the end, as financially lucrative as owning a rental property can be, it may not be for everyone. The best thing to do is to know yourself and what level of involvement you're willing to commit.
Remember that the more you can design your income process to be passive, the more enjoyable and greater your chances for success will be.