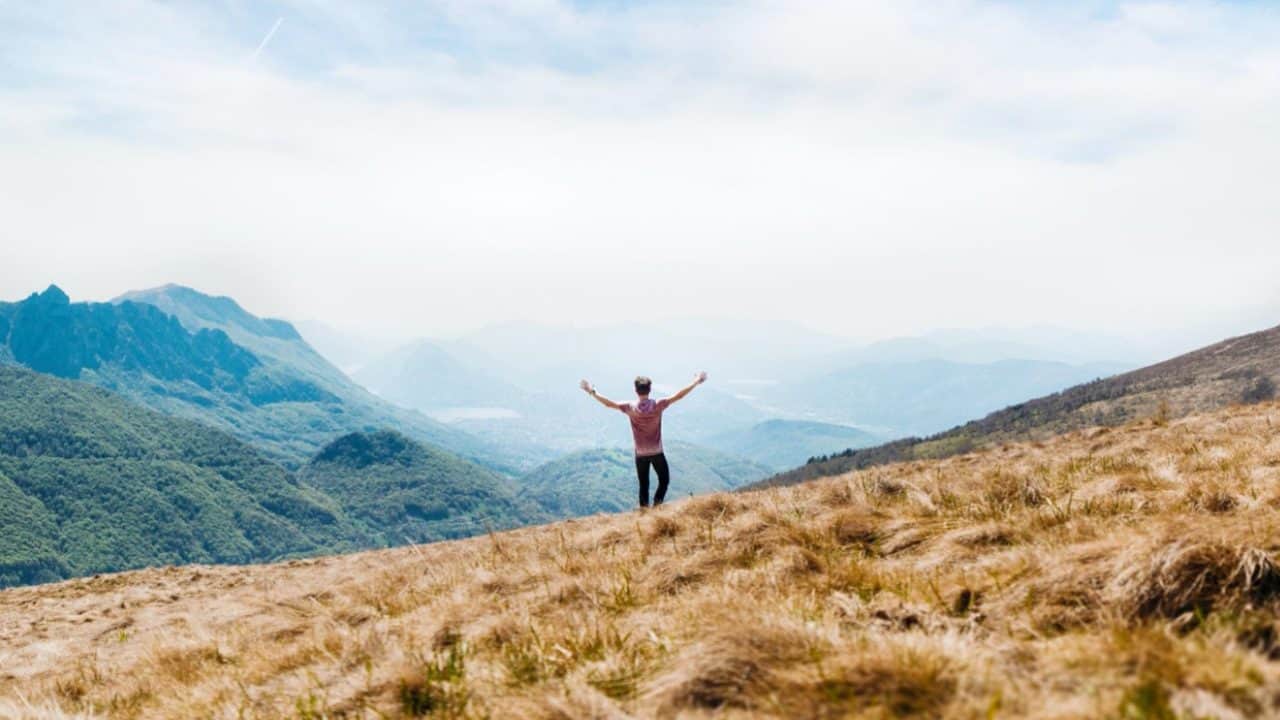 Disclaimer
We only endorse products that we truly believe in. Some of the links below may earn us some extra guac at no additional cost to you. Please pass the chips & thank you for feeding our habit.
A lot of people say they want to retire early. I mean, who wouldn't want to? The thought of leaving behind your job and instead of spending your days living your best life is something sure seems like a better way to be.
However, nothing in this life is free. And once the majority of these people are confronted with the fact that financial independence takes years of planning, hard work, and sacrifice, they crumble. They imagine all the ways it could disrupt their familiar and comfortable lives, and then they give up on the idea before they've even started.
I've been reading blogs and books about early retirement since I first stumbled upon the concept in my 20s. Originally, I thought these people must have been great entrepreneurs or investment wizards for them to come up with all that money they needed in such a short amount of time. But what I discovered was entirely different.
The power to reach financial independence and retire early doesn't come from the size of your bank account. It comes from thinking and doing things radically different from the way that everyone else does them.
Fortunately for myself, I've always been a skeptic of the herd mentality and insisted on doing things in my own way. While that may not always translate well into every social situation, it has created a lot of opportunities that I might not have previously recognized – especially when it comes to my finances.
In a way, perhaps early retirees are actually like entrepreneurs because they treat the process like they're creating their own personal company.
To make their business succeed, they have to design a plan, mitigate the risks, solve problems as they come up, and drive the whole thing towards success – even at times when it seems like the situation may be hopeless.
If you're wondering how you could accomplish the same thing, then I want you to reflect on the following five questions. Be honest with yourself and in the end, you'll know if you're the right candidate or not who's got what it takes to retire early.
1. Can You Push Past the Excuses?
Why aren't more people able to separate from their employers on their own terms?
You could argue that it's for the same reasons that they're not already wealthy, physically fit, healthier, or more successful in their careers. It's because they don't allow themselves to.
This is something we as humans do through our use of making excuses. Excuses are the lies we tell ourselves to make it seem okay not to do something, even if that "something" could actually be good for us.
As Jonathan Long, the founder of Uber Brands, said in an interview with Entrepreneur, "I made excuses in the past – several times. Looking back, those excuses resulted in missed opportunities and ultimately failure. It doesn't matter if you want to lose weight, get an online MBA, hit a specific revenue milestone, or start a business – excuses will be the cause of failure."
This couldn't be more true, especially for people who are trying to improve their finances. Whether your goal is to retire early, pay off debt, or even to get your head above water, the biggest obstacle you'll encounter is your own belief that the situation is out of your hands and there's nothing you can do to help it.
To put this in other words, you might be the very thing standing in your way to getting what it is you want.
The Typical Excuses
Whenever I'm having a casual conversation with a friend or colleague about money or my desire to achieve financial independence, they always seem to reply with something along these lines:
"Oh, wow. That's a pretty great goal! But I don't think we could ever do that because …."
We don't make enough money
We don't know how to invest
We have kids
We like having nice stuff
We like where we live
We love to travel
We love to eat out
We like trying new things and experiences
We'd rather enjoy our money right now
We have a life!
As offended as I could be by some of these responses (… as if I don't like having nice stuff or traveling …), I'm actually more shocked by the fact that they truly believe in these excuses.
Does having children or a desire to go out to restaurants mean you're automatically disqualified from retiring before age 60? Absolutely not! And there are countless examples on the Internet of families that can prove it's possible.
Unfortunately, the reality here is that these excuses are a defense mechanism. They are being used essentially as a "get out of jail free" card that makes it easier for these people to accept their situation as being unchangeable.
I know this because I had similar doubts and made some of these same excuses back when I first got started on the road to financial independence. I cringed at the idea of contributing more than I had to in our 401k because I honestly believed, "Oh, no! How will we ever be able to afford anything?"
But you know what? Sometimes when you just push forward and see if there truly is something scary on the other side, it turns out – nothing is there. The boogeyman was all in your head.
I eventually started bumping my 401k contributions up from 10 to 12 percent, then 15 percent, … eventually up to the maximum IRS limit. And doomsday never happened.
We never went bankrupt or lost our house. I proved to myself that my excuses were total B.S., and it made me stronger financially in the process.
What You Can Do
The next time you hear yourself making up reasons why you can't do something, ask yourself:
What are the chances that it could actually work? For instance, with early retirement, am I not capable of coming up with a plan, managing my own finances, and staying disciplined enough to see it through?
Secondly, think: Am I really going to allow the excuse to cause me to work another 10-20 years just because I refuse to do something about this? Is this really something that's going to hold me back?
I've got a feeling that if you're anything like me when someone tells you "no", it just makes you want to do it even more. So if that's what it takes, then light a fire under yourself and commit to making a change. Once you believe you can do this, it will only be a matter of time before you actually will.
2. Are You Ready to Stop Keeping Up with the Joneses?
Obviously, one of the biggest boundaries to being able to retire early is the fact that if you're constantly spending money, then you're not going to have anything left over each month to put towards your savings.
For some people, this is quite a logistical boundary. By the time they add up how much they spend each month on their mortgage, auto loans, credit cards, and every other bill, it seems inconceivable how anyone could afford to contribute more than 10 percent of their income into their 401k.
But stop and think about that for a minute … Why do you have all of those bills in the first place?
The natural answer is: Because I need them.
But to that response, I'd follow up with: Do you really? Why do you need to:
Live in a big house near a big city when you could be living in a more modest house just outside of the city?
Drive an $80,000 luxury brand SUV when you could drive a much more modestly priced vehicle?
Spend tens of thousands of dollars on airline tickets and fancy hotels when you could look for more budget-friendly accommodations?
Eat out at high-end restaurants when you could be cooking a sensible meal at home?
Purchase expensive designer clothes and accessories when you could get the same look for cheaper from an outlet?
Unfortunately, it's this belief that you "have to" spend money to have the biggest and best that's been ingrained in our society.
We've all had decades of exposure to countless methods of advertising, and it's turned us into incredible consumers. So if we want to learn how to hang on to more of our money, we're going to need to make a conscious effort to program ourselves.
How Millionaires Really Live
One of my favorite personal finance classics that I feel everyone should read is "The Millionaire Next Door" by Dr. Thomas Stanley and William Danko.
At the time of its publication, this book was considered to be revolutionary because it dispelled many myths about how millionaires actually live.
For instance, a lot of people often assume that when someone is wealthy, they must have gotten their money from their parents or inherited it. This is not true according to The Millionaire Next Door. From the authors' research, 80 percent of America's millionaires are first-generation rich, meaning they earned it themselves.
Some other interesting points:
Most millionaires self-identify as being frugal. They go to great lengths to save money and don't subscribe to lavish lifestyles. They'll spend money if it means getting quality, but not for the sake of portraying some image.
There's an inverse relationship between the time spent purchasing luxury items such as cars and clothes and the time spent planning one's financial future. To say this another way, they care more about making sure their personal finances are in order than they do about accumulating material goods.
Real millionaires believe that financial independence is more important than displaying their social status. For instance, they don't feel the need to join a country club just because they've got money. In fact, they'd rather take steps to invest their savings for growth than to waste it on impressing others.
Even though this book was published almost 25 years ago, I still find that many of the observations hold true even by today's standards. With the advent of social media, there's more unspoken pressure to look and act as if you have a certain type of lifestyle.
Young adults are constantly fooling themselves into thinking that if they show off their trophies of wealth, then they'll earn their way into this online club which in many ways doesn't even actually exist.
On my own financial journey, my wife and I have had to work hard to make sure we keep lifestyle inflation at bay. Though we like nice things and experiences as much as the next person, we've made sure not to do this at the expense of our financial security.
That means budgeting for the things we really want but at the same time understanding that we can't have everything.
What You Can Do:
If you want to retire early, I say buck the trend. Ignore what everyone else is doing with their money and start putting it towards something that will actually change your life: financial success.
The best way to do this is to lay out all your expenses on a table and consider each one individually.
What value or happiness are you getting out of each one?
Do you even know why you bought what you bought in the first place?
Could there be an alternative that's just as good but costs less?
I did this very activity a few years ago and realized that although we loved to go on family vacations, we didn't love spending thousands of dollars to do it. This inspired me to get into the world of credit card rewards and I started learning about how people were using them to travel for next to nothing.
It took some work learning what to do, and I had to invest some time picking out the right credit cards and accumulating the necessary points.
But before long, we were shaving thousands of dollars off of our travel budget. One summer we even flew to Maui using almost nothing but credit card rewards to purchase the flights!
Remember: If you want to retire early, then you're going to be attempting to accomplish something that most people can't or won't. Therefore, why would you want to spend your money the way that they do? Think about that …
3. Will You Decide How Much Money You Should Make?
If part of what's holding you back from financial independence is that you don't feel you're earning enough money, then there's a solution for that: Don't let your employer be the one who gets to decide how much you earn.
No, I'm not suggesting that you run into your boss's office and start demanding that you make as much as the CEO. But seriously, if there are genuine opportunities for advancement with your employer that will lead to increased compensation, then by all means – go for it!
However, if you'd like to try something a little different … something that gives you a little more control over what you do and when you do it, then perhaps what you may want to try is to think outside the box using side hustles.
The Power of the Side Hustle
Side hustles have become one of my favorite ways to increase our household income and save more towards financial independence. And I'm not the only one. According to the site Zapier, one in three Americans has now taken up some form of a side hustle, especially ever since the COVID pandemic rocked the finances of so many families.
What I've come to realize about side hustles is that if you've got any ambition whatsoever, then you could be sitting on a potential gold mine. People who like what they do and are good at the side hustle they've chosen can basically command as much revenue as they want.
Let me give you an example. I've always loved learning and reading about money. So about 10 years ago, I decided to start my own personal finance blog.
It wasn't long before the visitors to my site started clicking on a few of the ads I had placed and I was making a few bucks here and there. Over time, I started making a few hundred dollars per month.
Eventually, I discovered I like creating content more than I liked marketing, and so I transitioned into freelance writing. To my surprise, there was a huge demand for this, and now writing content generates over a thousand dollars per month.
What's great about this is that it feels more like a hobby than a job. Plus, it fits way better into my schedule since I can work on my jobs whenever I see fit.
What You Can Do:
The great thing about side hustles is that there are so many different ones. Literally, anyone with a laptop or smartphone can go online, start finding gigs that they're totally capable of doing, and start making some money!
Blogging and freelance writing were just two of my side hustles. You might prefer to:
Shop and deliver groceries for Shipt
Drive for Uber
Edit and proofread ebooks on Upwork or Fiverr
Become a tutor on Wyzant or teach English to kids in other countries using VIPKid
Test websites for UserTesting or User Feel
Want more? Try out any one of these other good ideas!
Yes, having a side hustle is going to require lots of hard work. Yes, in some cases, you'll be doing things or taking on responsibilities that other people don't want.
But again, I have to reiterate: No one ever said being able to retire early was going to be easy. To get what you want, you're going to have to hustle your skills. It's from that hustling that you could add four, five, or possibly even six figures of extra income on top of your annual income.
That's power. That's you being in charge of how much money you make and what you're worth.
Plus, who knows … maybe you'll like doing one of these odd jobs so much that it might be a permanent side gig for you in early retirement!
4. Are You Ready to Take Control of Your Finances?
There's not an early retirement case study I can think of that doesn't somehow involve the person getting incredibly organized with their finances.
For the average person, this isn't an easy task. At least 54 percent of Americans live paycheck to paycheck. Many of them are drowning in debt that just gets worse the longer they put it off.
Even I have had bouts of financial amnesia from time to time. There have been occurrences where I've received the credit card bill and thought to myself: What the hell did we buy? Where is all our money going?
I think the problem in most situations is that most of us are never willing to answer those questions. It's easier to dismiss our spending habits as a one-time thing that will somehow all work itself out the next month.
However, that never happens. One bad month of spending turns into two, then three, and then before you know it that's just how much you "normally" spend all year long. Nothing ever changes and it never gets any better.
You Have to Hold Yourself Accountable
As an engineer, I know that in order to make a change, you have to take control of the process. Manipulate the inputs and how they flow through the system, and you'll alter the outputs.
When you lift up the hood on your financial situation, you might find a number of these types of things that could be optimized. For instance:
Are you budgeting your money so that your expenses never outweigh your income, or are you leaving it all to chance?
Are you saving your money into tax-advantaged accounts like 401ks and IRAs, or just regular old bank accounts with after-tax money?
Are you investing in modest stock-based funds that will produce decent growth over the years, or is your money sitting around collecting 0.01 percent interest?
Are you paying off your debts as quickly as possible to avoid interest, or are you only paying the minimum?
The thing about personal finance is that it's "personal". Unless you hire a professional financial advisor, no one is going to come along and check up on you to make sure you're doing these things.
You have to go out and learn about them yourself. And more importantly, you have to want to.
The good news is that none of them are really that tricky or complicated. Good financial habits really boil down to just a few key habits that practically anyone could start using.
But none of it will ever happen unless you make it. And that starts with you.
What You Can Do:
Just like every successful company has a CFO (chief financial officer), one of the best things you can do is appoint someone in your household to serve this role. I've been doing this for years and it's a job that I take very seriously because I know that it can have huge benefits for my family when done right.
In terms of opportunities for early retirement, this role is especially important because it means you'll be the one coming up with the steps that are necessary to get you to where you want to be. Usually, this involves a combination of spending less than you earn, and investing the difference for growth.
The first thing you'll want to do as the family CFO is to look for cracks in your budget. To this day, I still regularly look through our expenses and try to weed out the bad from the good.
From there, you'll want to assign a priority to your purchases. Which ones are the things you actually need or bring you the greatest amount of joy or value? For everything else, be merciless and ask yourself:
Why do I spend my money on this?
Do I really have to?
Is it truly doing anything for my well-being?
Even for the things you do truly need, don't accept them at face value. One thing I'll often do is pick one or two specific expenses and try to find a way to get them to reduce them.
For instance, one year when I noticed interest rates dropped, I applied to refinance our mortgage. That ended up saving us around $100 per month.
The more you do this, the more money you'll eventually have. That means you'll be able to increase the contributions to your tax-advantaged retirement plans.
Additionally, think about what kind of securities you're investing all that extra money into. For the best long-term potential growth, invest in stock-based index funds.
Remember that you're the one in the driver's seat and responsible for getting your finances to where you want to go. Embrace the challenge and know that with each small win you make, that's a win for your whole family.
5. Do You Want It Bad Enough?
Ultimately, having what it takes to retire early will come down to just one question: How badly do you want this?
What are you willing to give up or do differently that will get you to where you want to be? Are you ready to deal with how you'll feel when it seems like everyone else is enjoying the fruits of their labors and you're not?
Are you prepared to stay committed to your decision?
People who want to transform their bodies from overweight to healthy know questions like this all too well. Your body can only tolerate so many calories before it starts to show at your waistline. It forces you to choose between eating as much of anything you want versus portion sizes that are actually good for you.
Once you get started, change doesn't come overnight. It takes months or even years of eating right and exercising before you'll start to see any results.
This is because you have to deprogram those old, comfortable ways that got you into this mess in the first place.
If this all sounds like a lot of work, remember that no one ever said the path would be easy. Depending on how you plan to get there, it could be pretty uncomfortable and maybe even awkward at times. But you have to remain committed if you want to see it through.
What Are You Prepared to Give Up?
Back when I started down my own path to financial freedom, I knew what it was going to mean for my lifestyle.
Being able to contribute to my 401k up to the annual maximum limit was going to come at a price. There would be so many things that we'd have to give up:
When coworkers would go off to their daily lunch at a nearby restaurant, I'd stay back and eat the lunch I brought with me.
When everyone else would buy a brand new vehicle every 3 to 5 years, I would still be driving my used Pontiac well into six digits of mileage.
When others were taking trips to Europe and going on dream vacations, we planned more modest vacations.
What's difficult at the time is that you think that one or two of these things will really hurt you. But it doesn't take long for your expenses to go down a slippery slope and start adding up.
Just like a person who's trying to lead a healthier lifestyle, we chose to go with long-term financial security over luxuries at the moment. While it was hard at the time, as I look back at these decisions, I'm glad we went in the direction we did. Being able to shave 10 to 20 years off our working timeline was a prize that was well worth the sacrifice.
What You Can Do:
Finding financial independence isn't a chore. It's a choice.
Anyone can start spending less than they earn and investing the difference. The question is whether or not you'll be prepared to do that.
Think about all the things you buy in a day, month, or even a year, and ask yourself: Does it mean more to me to have these things or to be financially independent? I'm willing to bet that when you really put the two side by side, financial independence will win every time.
All in all, this is a matter of having your priorities in order. It's about arranging your finances in a way that builds you up for success. If you can begin working on this starting today, then it won't be long before your money is working for you.
The Bottom Line
If early retirement was easy, everyone would be doing it. So if it's something you truly want, then you're going to have to be willing to do things that most people don't or aren't prepared to do.
The first thing you should do is beware of excuses. Excuses are a way for you to mentally give up on something because you've run out of ideas or energy to deal with something.
The next time you feel an excuse leaving your mouth, honestly ask yourself: Is this what I'm going to let stop me from reaching financial independence?
Another way to defy social norms is to stop trying to keep up with the Joneses. Reflect on why you need all of those things or would spend your money on them anyways.
You may find out that you prefer to buy something far more precious: The opportunity to stop working 10-20 years sooner.
If you don't feel like you're saving your money fast enough, then don't let your salary get in the way. Side hustles have become one of the best ways to transform your free time into cash. Look at some of the different opportunities that are out there and pick a few that sound good to you.
If you're waiting for someone to show you how to retire early, then it's time you take control instead. Financial independence starts by taking control of your spending and investing for growth. Start working on these habits and take responsibility for your own financial situation.
If you were someone who wanted to get healthy and fit, you're eventually going to have to give up junk food and start dieting and exercising. Your personal finances are no different.
Remind yourself why you're doing what you're doing and that this is the thing you truly want.
All in all, if you're willing to forsake the luxuries that everyone else indulges in, save aggressively for the future, and take matters into your own hands, then you've got everything you need to retire early. Now go ahead and take that first step.