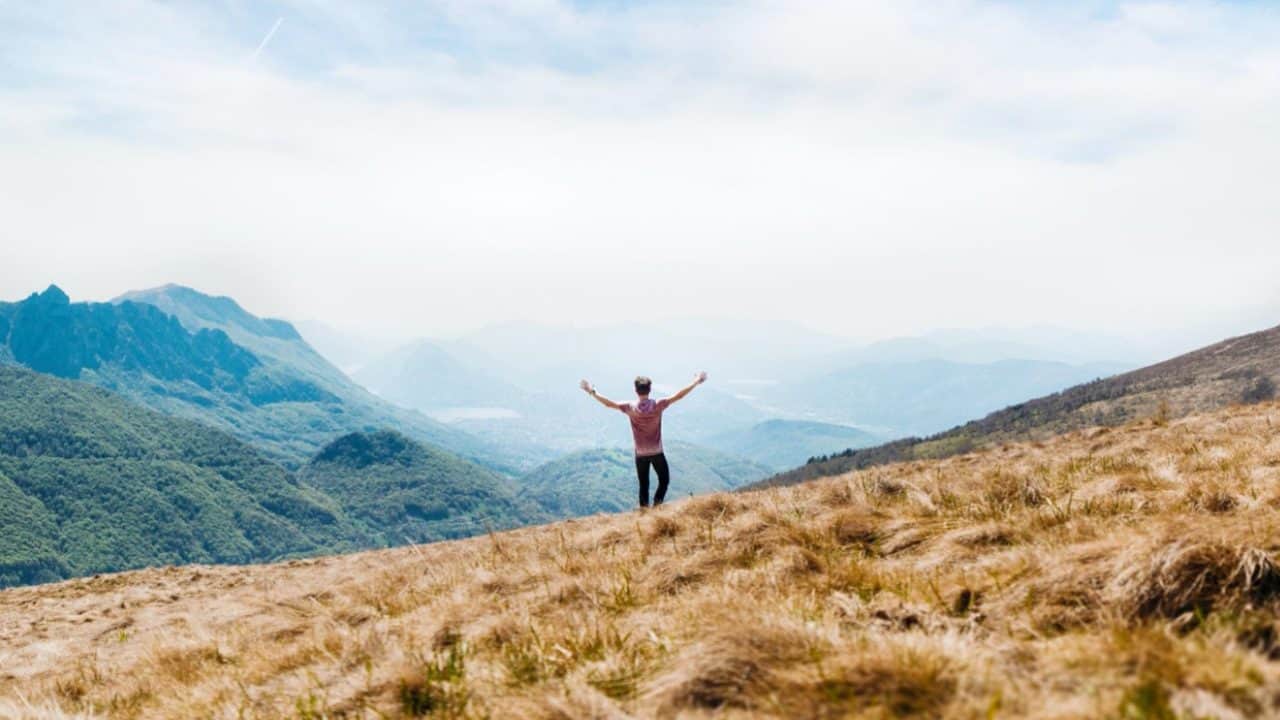 Disclaimer
We only endorse products that we truly believe in. Some of the links below may earn us some extra guac at no additional cost to you. Please pass the chips & thank you for feeding our habit.
4. Are You Ready To Take Control Of Your Finances?
There's not an early retirement case study I can think of that doesn't somehow involve the person getting incredibly organized with their finances.
For the average person, this isn't an easy task. At least 54 percent of Americans live paycheck to paycheck. Many of them are drowning in debt that just gets worse the longer they put it off.
Even I have had bouts of financial amnesia from time to time. There have been occurrences where I've received the credit card bill and thought to myself: What the hell did we buy? Where is all our money going?
I think the problem in most situations is that most of us are never willing to answer those questions.
It's easier to dismiss our spending habits as a one-time thing that will somehow all work itself out the next month.
However, that never happens.
One bad month of spending turns into two, then three, and then before you know it that's just how much you "normally" spend all year long. Nothing ever changes and it never gets any better.
You Have to Hold Yourself Accountable
As an engineer, I know that in order to make a change, you have to take control of the process.
Manipulate the inputs and how they flow through the system, and you'll alter the outputs.
When you lift up the hood on your financial situation, you might find a number of these types of things that could be optimized. For instance:
Are you budgeting your money so that your expenses never outweigh your income, or are you leaving it all to chance?
Are you saving your money into tax-advantaged accounts like 401ks and IRAs, or just regular old bank accounts with after-tax money?
Are you investing in modest stock-based funds that will produce decent growth over the years, or is your money sitting around collecting 0.01 percent interest?
Are you paying off your debts as quickly as possible to avoid interest, or are you only paying the minimum?
The thing about personal finance is that it's "personal". Unless you hire a professional financial advisor, no one is going to come along and check up on you to make sure you're doing these things.
You have to go out and learn about them yourself. And more importantly, you have to want to.
The good news is that none of them are really that tricky or complicated. Good financial habits really boil down to just a few key habits that practically anyone could start using.
But none of it will ever happen unless you make it. And that starts with you.
What You Can Do:
Just like every successful company has a CFO (chief financial officer), one of the best things you can do is appoint someone in your household to serve this role.
I've been doing this for years and it's a job that I take very seriously because I know that it can have huge benefits for my family when done right.
In terms of opportunities for early retirement, this role is especially important because it means you'll be the one coming up with the steps that are necessary to get you to where you want to be.
Usually, this involves a combination of spending less than you earn, and investing the difference for growth.
The first thing you'll want to do as the family CFO is to look for cracks in your budget.
To this day, I still regularly look through our expenses and try to weed out the bad from the good.
From there, you'll want to assign a priority to your purchases. Which ones are the things you actually need or bring you the greatest amount of joy or value? For everything else, be merciless and ask yourself:
Why do I spend my money on this?
Do I really have to?
Is it truly doing anything for my well-being?
Even for the things you do truly need, don't accept them at face value.
One thing I'll often do is pick one or two specific expenses and try to find a way to get them to reduce them.
For instance, one year when I noticed interest rates dropped, I applied to refinance our mortgage. That ended up saving us around $100 per month.
The more you do this, the more money you'll eventually have. That means you'll be able to increase the contributions to your tax-advantaged retirement plans.
Additionally, think about what kind of securities you're investing all that extra money into. For the best long-term potential growth, invest in stock-based index funds.
Remember that you're the one in the driver's seat and responsible for getting your finances to where you want to go.
Embrace the challenge and know that with each small win you make, that's a win for your whole family.
5. Do You Want It Bad Enough?
Ultimately, having what it takes to retire early will come down to just one question: How badly do you want this?
What are you willing to give up or do differently that will get you to where you want to be?
Are you ready to deal with how you'll feel when it seems like everyone else is enjoying the fruits of their labors and you're not?
Are you prepared to stay committed to your decision?
People who want to transform their bodies from overweight to healthy know questions like this all too well.
Your body can only tolerate so many calories before it starts to show at your waistline.
It forces you to choose between eating as much of anything you want versus portion sizes that are actually good for you.
Once you get started, change doesn't come overnight. It takes months or even years of eating right and exercising before you'll start to see any results.
This is because you have to deprogram those old, comfortable ways that got you into this mess in the first place.
If this all sounds like a lot of work, remember that no one ever said the path would be easy.
Depending on how you plan to get there, it could be pretty uncomfortable and maybe even awkward at times. But you have to remain committed if you want to see it through.
What Are You Prepared to Give Up?
Back when I started down my own path to financial freedom, I knew what it was going to mean for my lifestyle.
Being able to contribute to my 401k up to the annual maximum limit was going to come at a price. There would be so many things that we'd have to give up:
When coworkers would go off to their daily lunch at a nearby restaurant, I'd stay back and eat the lunch I brought with me.
When everyone else would buy a brand new vehicle every 3 to 5 years, I would still be driving my used Pontiac well into six digits of mileage.
When others were taking trips to Europe and going on dream vacations, we planned more modest vacations.
What's difficult at the time is that you think that one or two of these things will really hurt you.
But it doesn't take long for your expenses to go down a slippery slope and start adding up.
Just like a person who's trying to lead a healthier lifestyle, we chose to go with long-term financial security over luxuries at the moment.
While it was hard at the time, as I look back at these decisions, I'm glad we went in the direction we did. Being able to shave 10 to 20 years off our working timeline was a prize that was well worth the sacrifice.
What You Can Do:
Finding financial independence isn't a chore. It's a choice.
Anyone can start spending less than they earn and investing the difference. The question is whether or not you'll be prepared to do that.
Think about all the things you buy in a day, month, or even a year, and ask yourself: Does it mean more to me to have these things or to be financially independent?
I'm willing to bet that when you really put the two side by side, financial independence will win every time.
All in all, this is a matter of having your priorities in order. It's about arranging your finances in a way that builds you up for success.
If you can begin working on this starting today, then it won't be long before your money is working for you.
Will You Do What It Takes To Retire Early?
If you were someone who wanted to get healthy and fit, you're eventually going to have to give up junk food and start dieting and exercising.
Your personal finances are no different.
Remind yourself why you're doing what you're doing and that this is the thing you truly want.
All in all, if you're willing to forsake the luxuries that everyone else indulges in, save aggressively for the future, and take matters into your own hands, then you've got everything you need to retire early.
Now go ahead and take that first step.