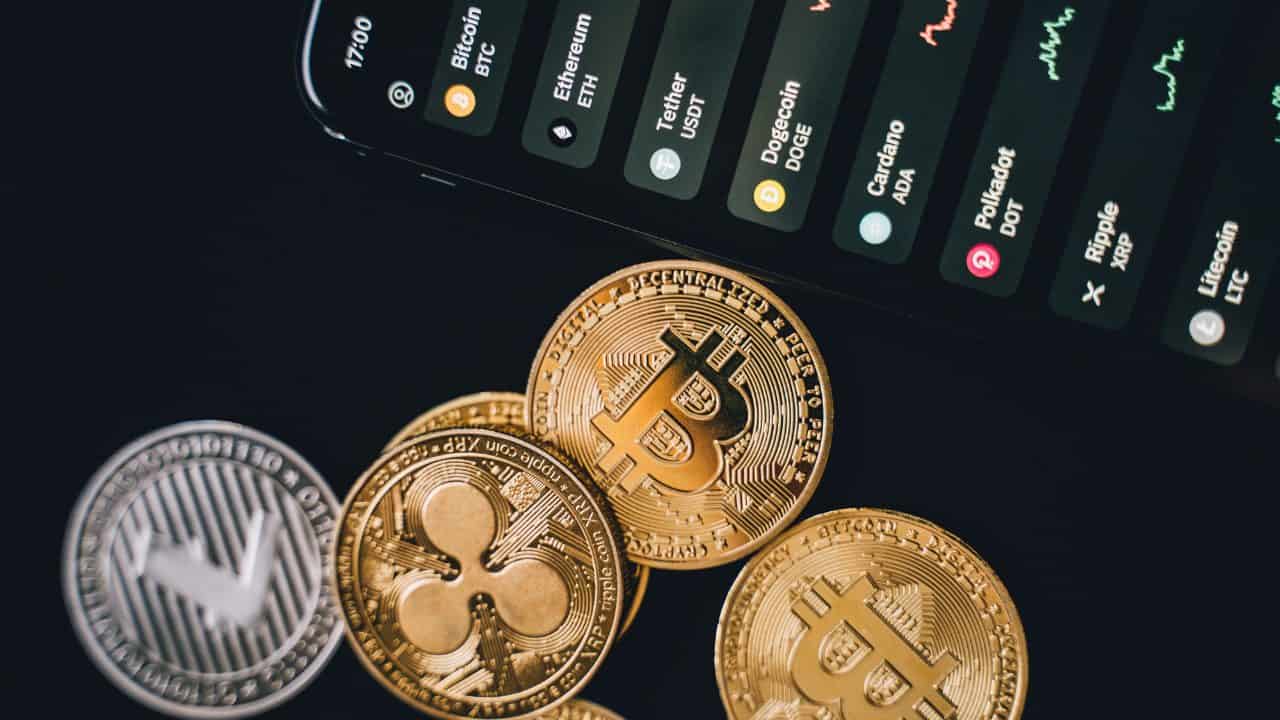 Disclaimer
We only endorse products that we truly believe in. Some of the links below may earn us some extra guac at no additional cost to you. Please pass the chips & thank you for feeding our habit.
A lot has changed since the New York Stock Exchange (NYSE) first opened up in 1792. Back then, investors had to go to the market to purchase or sell stocks. Investing became a little easier when regulations allowed investors to make their trades through brokers.
I still remember how discouraged my pre-adolescent self was from having anything to do with trading stocks after seeing chaotic scenes of brokers pushing, shoving, and yelling over each other just to enter or exit positions in movies like Trading Places.
I remember wondering why anyone would want to have to deal with all that. Nothing can be worth all that trouble, I thought to myself.
I guess I wasn't the only one who found the traditional stock trading scene too chaotic since stock exchanges have taken tremendous steps over the years to simplify the process of buying and selling stocks.
Nowadays, trading stocks can be as easy as downloading an application on your smartphone and entering your banking information. However, some traditions still live on, like most stock exchanges only conducting business during traditional business hours in their region.
Platform
Fees
Promotions
Link
$0 Fees

Earn up to $250 in BTC bonus when you sign up and fund your new account.

Learn More
0.5% - 4.5% Other fees may apply.
Get $5 in Bitcoin when you complete your first trade.

Learn More
0.9% - 2% Other fees may apply.

No promotions at this time.
Learn More

0.5% - 3.99% 

$20 of BTC 

for new users after trading $100 or more within 30 days.

Learn More
Cryptocurrencies are set to break such traditions with their 24/7 markets. They provide less regulated opportunities to invest in assets that are on the cutting-edge of digital technology.
Cryptocurrencies are virtual currencies that are secured with cryptography on a network of computers. Bitcoin is the most popular cryptocurrency, and it's currently used for about 1.5 percent of global transactions.
Many of the most successful cryptocurrencies like Bitcoin (BTC), Ethereum (ETH), and Cardano (ADA) have enjoyed increasing prices in the long run. Cryptocurrencies have already created 12 confirmed new billionaires and thousands of millionaires.
Investing and trading cryptocurrencies shares many similarities, but there are some critical differences like cryptocurrency markets being open 24/7, while stock exchanges are typically open during regular business hours for their region and are closed on weekends.
Stock markets are specific to their region, so it has historically been the practice to trade them during business hours. Cryptocurrencies are global and are not typically attached to any region.
How After-Hours Trading Affects Cryptocurrency Prices
Cryptocurrency prices often drop during off-hours, but the opposite is also true almost as often.
There are various reasons why crypto prices tend to drop during off-hours, especially the weekend since cryptocurrency markets are global and open 24/7. Off-hours in the U.S. might be business hours in China — a nation with over 1.2 billion people and a massive appetite for cryptocurrencies.
The only true off-hours drop I've noticed trading cryptocurrencies occurs during the weekends since investors globally are less likely to trade during that period. Some of the factors that lead to this drop in prices include:
1. Lower trading volume
Most people aren't looking forward to the weekend so they can spend their time trading cryptos. This leads to a lower volume of trades during the weekend, so market orders have more impact on prices.
2. Market manipulation
Lower trade volume makes it easier for prices to be manipulated for pumps and dumps. For example, a large sell order can trigger panic sell orders and margin calls, allowing the dumper to buy back in at lower prices.
Cryptocurrency exchanges are still unregulated for the most part, so manipulative behavior is more common on such platforms.
3. Margin trading
If you've read some of my other cryptocurrency articles, you probably know how much I hate these. Stay away from margin trading until you've spent at least a few years trading cryptos. Better yet, stay away from margin trading period.
Margin trading involves borrowing funds from an exchange and using them to purchase cryptos.
The exchange covers their backsides by setting limits that force you to liquidate your collateral to repay the loan when prices dip below a set point.
For example, let's say you have $100 to invest. With margin trading, the exchange might give you a loan of $500 to trade with. Some exchanges offer up to 25 times the amount of your collateral as a loan. If prices rise, your profits are increased since you invested more.
If prices drop, you might end up losing your entire $100 since the exchange will close your position once your losses are almost equal to your collateral.
That's why I dislike margin trading so much. A price dip can cost you your entire investment. With regular trading, you can simply hold and refuse to sell until prices go back up
4. Liquidity
Cryptocurrency traders often use the services of institutions like banks to facilitate their investments. For example, you might have to wire money to a cryptocurrency exchange to make a purchase. Since most financial institutions are closed during the weekend, traders have less capital to purchase cryptocurrency.
It goes both ways.
Sellers might also be forced to sell their cryptocurrency holdings for lower prices simply to get access to fiat currency when banks are closed. For example, I've cashed out Bitcoin a few times with my Bitpay card on the weekends while prices were low.
The alternative would have been to use a platform like Coinbase to convert my crypto to fiat and send an ACH deposit to my bank account. That would mean having to wait until, at the very least, Monday afternoon to get access to my funds.
Pros and Cons of Off-Hours Crypto Trading
Understanding how cryptocurrency prices swing during off-hours can help to fatten your portfolio. Some of the pros of trading after hours include:
Low liquidity: Trading volume goes down during the weekend, which can be a good or bad thing depending on your plans. Low liquidity means sellers might be willing to give up their holdings for a lower price just to convert them to something else or fiat currency. It also means potential buyers might be willing to pay more than the crypto is worth since they have limited buying options during off-hours
Faster reactions to news: I sold most of my Dogecoin after Elon Musk admitted it was a hustle on Saturday Night Like. Prices had already started dropping even before the comment was made, so I knew a hard crash was coming. I wouldn't have been able to get rid of my holdings if cryptocurrency exchanges were closed during off-hours
More convenient: This doesn't require any explaining. Being able to enter and exit positions whenever you want makes it easier to makes trades
However, off-hours cryptocurrency trading also has some drawbacks like:
Increased risk: Cryptocurrency markets being global means anything can happen while you're asleep
Increased volatility: After-hours crypto trading leads to increased volatility due to the lower trade volume. That can put you in a bad position, especially if you're trading on margin
Similarities Between Trading Cryptocurrencies and Stocks
Cryptocurrency and stock exchanges offer a similar user experience when trading assets. Nowadays, most trading is done on mobile applications or online exchanges regardless if you're investing in cryptocurrencies or traditional stocks.
Historically speaking, stock markets have been harder to access due to barriers like minimum investments required. However, that is quickly changing as the operators of these markets are now finding ways to make it easier to invest.
Watching all the money that has poured into cryptocurrencies over the past decade made it clear there are millions of investors being kept out of stock markets due to outdated requirements and rules.
Nowadays, one of my favorite stock trading platforms is Cash App. I initially downloaded the app to send money to friends and family without having to pay any fees, and I was surprised when the app launched a stock feature that allows you to trade stocks with your Smartphone and no minimum amounts.
It's the easiest way to trade stocks that I've stumbled upon so far.
Some of the similarities stocks and cryptocurrencies share when it comes to trading include:
Cryptocurrency and stock exchanges offer a similar layout to users in terms of user experience and order types, including stop, limit, and market orders
Most trading is done using digital and online platforms like smartphone applications and online exchanges
The rules for interpreting cryptocurrency and stock charts are the same
While trading stocks and cryptocurrencies shares some similarities, there are key differences that separate these markets. These include:
Less regulation: Cryptocurrency markets have little to no regulation. That is slowly changing as governments worldwide are starting to notice the rise of these virtual currencies. Still, you can open an account on many cryptocurrency exchanges without having to submit identification documents. This allows the unbanked to cash in on cryptocurrency markets. Even the simplest stock trading platforms like Cash App require you to submit ID and banking information
Trading pairs: Most stocks are traded for fiat currencies like the dollar, but cryptocurrencies are commonly traded for each other. BTC/ETH is the most common trading pair since it involves the two most popular cryptocurrencies. If Bitcoin and Ethereum were traditional stocks, you would have to your Bitcoin to fiat currency before purchasing Ethereum with it, leading to more trading fees. You can't simply exchange your Tesla stocks for AMC stocks
Market limits: A majority of stock trades are restricted to business hours in the local areas. For example, U.S. stock exchanges operate from 9:30 a.m. to 4:30 p.m. EST. On the other hand, Cryptocurrency markets are open 24/7, making it easier to enter and close positions or exit the market. That's a massive difference since cryptocurrency and stock prices can be volatile. For example, if markets are closed, stockholders might be forced to hold during a crash, while cryptocurrency holders can always exit. Aftermarket stock trading is becoming increasingly popular to help address this problem
Taking Advantage of Weekend Price Swings
While cryptocurrency prices generally drop during the weekend, it is not some concrete rule. Bitcoin price data indicates Bitcoin prices were higher at market open Monday than at market close on the previous Friday, about half the time. Keep that in mind if you decide to engage in weekend trading.
What we do know for certain is that after-hours trading typically leads to some of the biggest price swings we see all week. That's what you want to take advantage of.
Generally speaking, the weekends are a great time to enter positions since prices are often lower during this period. Trading volume is typically lowest from close of business Friday until Sunday Morning. The weekend officially ends by Sunday afternoon when cryptocurrency trading returns to normal in Asian markets.
The key to capitalizing off weekend price swings is to understand how the current mood surrounding the cryptocurrency you plan to invest in will be affected by the lower volume and liquidity that typically occurs during the weekend.
If investors are generally optimistic about the cryptocurrency, the lower trading volume can lead to higher prices as eager investors buy off the limited available sell orders.
Conversely, negative news like Elon Musk opening his big mouth on Saturday Night Live can send prices crashing down. As always, only invest amounts you can afford to lose.