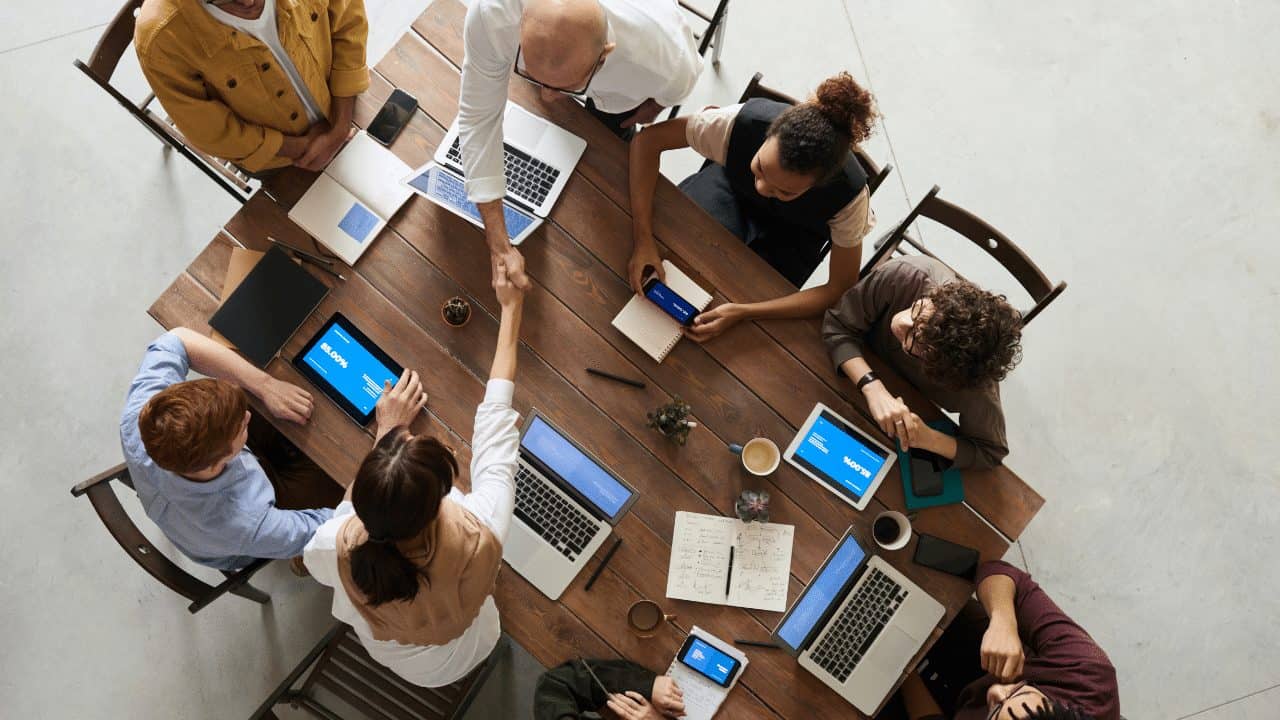 Disclaimer
We only endorse products that we truly believe in. Some of the links below may earn us some extra guac at no additional cost to you. Please pass the chips & thank you for feeding our habit.
Over the years, I've had many odd jobs. Several times during and after my college years, I excitedly started a side-gig and made a little extra income to pay the bills and provide flexibility for an extra vacation or two.
However, it wasn't until recently that I made the jump to being self-employed full time! It's been rewarding to say the least, extremely convenient, but also a bit overwhelming.
One of the most overwhelming issues that came up as my "side biz" turned into a "real job" was the option of forming my own corporation and purchasing business insurance to cover any issues that might arise while I was my own boss.
If you're also self employed, you technically already own your own business. Congratulations! With this entrepreneurial journey can come much freedom, flexibility, and fulfillment!
However, it can also provide confusion when you're finding your footing and you might be overwhelmed with where to begin when you initially form your venture.
Did you know that last year, nearly 30% of the workforce in America was self-employed at some point?
Whether a small side business operation, or a truly full-time hustle, you might have been among that large percentage of Americans that file their taxes a little differently and think outside the box of the traditional "9-5" workplace.
As I was forming my business plan and exploring my options for business insurance, I discovered that the main conversation surrounding the topic of business insurance is liability.
If you have formed an LLC (aka a Limited Liability Corporation), one of your main purposes was probably to do just that – limit your personal liability! But without an insurance policy that supports your LLC, your liability is not as limited as you might think.
Were a discrepancy or legal issue with a customer or vendor to arise, you are probably still liable for damages and losses that your business incurs. An LLC essentially shifts the liability, and business insurance covers liabilities, giving you greater peace of mind and protection over your daily business operations.
If you have a full-time business, any employees, inventory, debts, or assets that need to be protected, chances are you already have formed an LLC (if not, look into if you should form one).
So, after your LLC is formed, you probably have some questions about the insurance coverages you really need, and those you don't. What types of coverages does business insurance even offer?
Before we dive into the types of coverages available to business owners, consider these factors pertaining to your business:
Do you have inventory?

Do you have equipment?

Do you have a storefront or physical location used solely as your place of business?

Does your business provide consulting or recommendations to customers?

Do you have employees?
All of these questions will come into play when you're deciding which coverages are for you. 
Here are some of the options available which may protect your business and give you peace of mind with your self-made 9-5:
Commercial Property Insurance
This type of insurance is pretty self-explanatory: it covers the property that your business operates on and any "property" inside your place of business. If you have a storefront, office, or valuable assets that keep your company running, this is for you!
Do you have a laptop that's vital to your bottom line? What would you do if it broke? Do you keep an impressive amount of inventory on hand? Could your business survive if your stockpile was destroyed?
With commercial property insurance, you can protect your store's physical location from future damages. And don't forget to add business assets to your coverage to easily replace them.
For me, my laptop is my lifeline, so I'll be adding this coverage to my business policy to ensure that I can keep doing business even in the case of a computer disaster!
General Liability Insurance 
General liability can cover those of us who are business owners and contract for certain jobs and sites. In the end, the more contracts and interactions you have with clients, the more you open yourself up to potential lawsuits. This is where general liability insurance comes in!
It offers broad coverage for any type of business to provide medical and legal coverage you might need in the event of an injury or lawsuit. Think of it as protection against any repercussions from damages that your business ends up being liable for.
Workers Compensation Insurance
Chances are if you have a few employees, you've heard of Workers Comp. It protects you from astronomical legal and medical fees in the case of an injured employee.
Most states require this type of insurance when a business hits a certain number of employees. This would cover employees on your payroll, not contractors or vendors. 
Errors and Omissions Insurance
Another honorable mention as far as coverages go is Errors and Omissions Insurance. It covers any legal fees from a client's claim of financial loss when they lose money and attribute it to your advice.
This is more applicable to consultants, or those providing professional advice. Are you consulting for top-dollar companies and opening yourself up to a lawsuit? You might need this coverage.
I'm currently pricing out my options to get this coverage, because I provide digital marketing recommendations to clients, and I know that I'd like to be protected as my business grows.
BOP Policies
This term is not necessarily a specific coverage, but you might have heard of a BOP. A BOP or "business owner's policy" adds together Commercial Property and General Liability insurance coverages.
It's a pretty standard insurance choice for many business owners. Basically, a BOP helps you bundle all the coverages necessary for your business. You can even add income insurance to your BOP policy, to cover any income that you would have made in the case of a disruption to your operations.
It might be a great place to start if you don't know where to begin!
Like other insurance policies, business insurance can be bundled with standard policies when you choose a current insurance provider. See if yours offers this insurance, and if the pricing is comparable with getting a standalone policy.
If you're a self employed business owner, who resonates with needing these coverages, you'll thank yourself later for the policy you choose now! I know that as my business grows I'm planning on securing a few of these vital coverages.
Contributor's opinions are their own. Always do your own due diligence before investing.
Keep Reading: