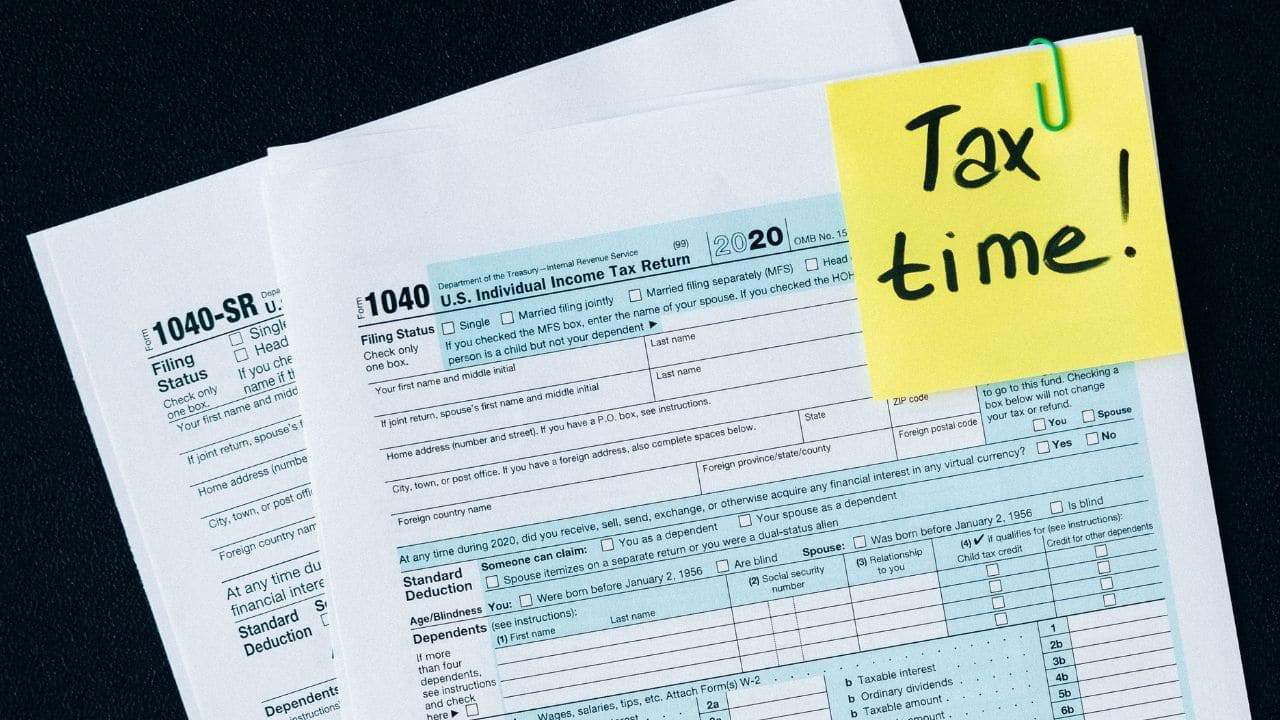 Disclaimer
We only endorse products that we truly believe in. Some of the links below may earn us some extra guac at no additional cost to you. Please pass the chips & thank you for feeding our habit.
Growing up, my parents always spoke about taxes unfavorably. They were a nuisance, a necessary evil, a burden. And I carried that opinion with me for many years into my adult life.
But what I ultimately uncovered is that while yes, we all have to pay taxes, the filing process doesn't have to be scary or overwhelming.
I think a lot of the overwhelm comes from a lack of knowledge.
So today, we're presenting tax return 101, an introductory lesson that removes the fear and puts you in the driver's seat as you think about filing taxes this season and for many years to come.
In this article, we'll cover:
Should I File Taxes Myself or Hire a Tax Preparer?
The question of whether to file your own taxes depends on the complexity of your financial situation. For the average person working for a single employer, filing your own taxes can save you money and is probably far more straightforward than you might think.
For those who find themselves with a bit more going on, like managing rental properties, having income from multiple sources, or owning a small business, it might be worth paying a tax preparer to take care of things for you.
In my 20s, when I worked for a single employer, I handled my own tax returns, first on paper, then in later years using TurboTax. 
The year I started my own business and got married was when it became clear that it wasn't a good use of my time to navigate taxes independently. 
I now work with a local CPA (Certified Public Accountant) to handle our family's taxes for a small fee.
If you decide to move forward with filing your taxes, you'll need to determine if you'd like to fill out a paper tax form or use an online e-filing service, like TurboTax. We'll go into a bit more detail on that later.
What Documentation Do I Need to File Taxes?
The first step in filing taxes is preparation. You'll need to gather personal information and tax documents. For personal details, you'll need to know:
Social Security Number (for yourself and spouse/dependents, if applicable)

Date of Birth (for yourself and spouse/dependents, if applicable)

Banking details including the routing and account number for the account where you'll pay your balance due or receive your refund.
The tax documents you collect will vary depending on your financial situation. Between January and March, you should get tax forms in the mail or receive online access to print forms.
Some of the most common documents you may receive are:
A W-2 (if you work full-time and your employer withholds taxes), 1099 (if you're an independent contractor and you withhold your own taxes), or 1099-G (if you've received unemployment benefits)

Investment income forms, including 1099-INT and 1099-DIV

Student loan tuition or interest in forms 1098-T or 1098-E

Mortgage interest via form 1098
Once you've received all tax documents, you can start to figure out what deductions or tax credits may reduce your tax burden.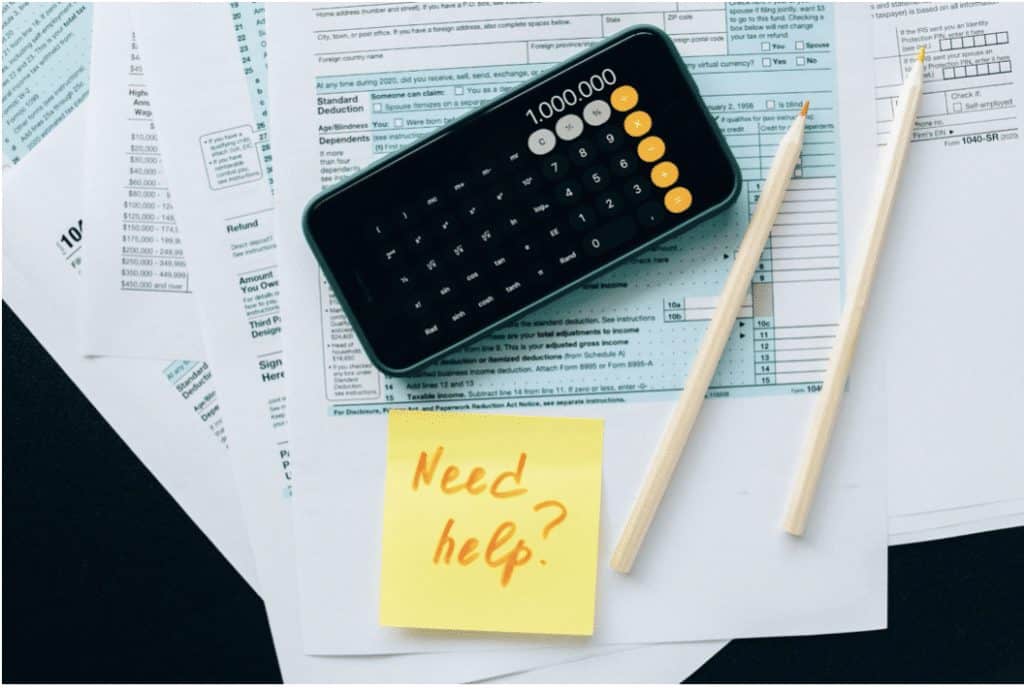 What are the Most Popular Tax Deductions and Credits?
Tax deductions are a way to lower your overall tax burden by removing a portion of your taxable income. When you file taxes, you'll decide if you want to take the "standard deduction" or itemize.
That means you'll choose whether to use a dollar amount the government has decided is fair for the majority of filers or if you want to break down every expense incurred.
For 2020 taxes filed in the spring of 2021, the standard deduction is $12,400 for individual filers and $24,800 for those married and filing jointly.
This amount can increase yearly based on inflation, so it's best to check each tax season.
If you can deduct expenses that add up to more than the standard deduction, you'd likely lean toward itemizing.
But the average person with straightforward income and expenses will probably find it better to just take the standard deduction.
Similar to a deduction, a tax credit enables you to subtract a fixed dollar amount from the tax you owe. Both deductions and credits help you keep more money in your pocket come tax time.
It's worth noting that many of the below deductions depend on your adjusted gross income or AGI. An AGI above a certain threshold may disqualify you.
So it's important to check the latest IRS rules on deductions if you're curious about using one listed below.
Mortgage interest

: The interest you pay on a qualifying mortgage is 100% tax-deductible and should be included in your returns.

Student loan interest

: Interest on student loan payments is deductible up to $2,500 (in 2021).

Property tax payments

: Real estate, vehicle taxes, etc., are deductible.

Energy-saving improvements:

  If you installed solar panels or a solar water heater, you might be eligible for a deduction. The same applies to the purchase of an electric vehicle in some states.

Donations: Keep track of all cash and non-cash donations to charities, churches, or schools. These expenses may be eligible for deduction.

Child and Dependent Care Tax Credit:

  In some situations, you can receive a credit up to 35% of qualifying childcare expenses for dependents under age 13, including daycare or babysitters.
How Do I File My Taxes?
Once you've gathered all necessary documentation and combed over deductions and tax credits, it's time to fill out your tax return.
If you've chosen to fill out a paper form, you can pick up a form 1040 from your local IRS location or post office or download one from the IRS website.
There are far more choices when it comes to electronic filing. Services like TurboTax and H&R Block have a free version that will help you file federal taxes but require payment to file state taxes.
The nice thing about e-filing is that the services prompt you for information by asking questions instead of navigating your own return.
Once you decide how to file, the process is relatively straightforward. You'll:
Decide your filing status:

Based mainly on your marital status, you'll choose if you'd like to file as single, married filing separately, married filing jointly, head of household, or qualifying widow(er). If it's your first year filing with a spouse, you may want to test filing jointly and separately to see which will save you the most money.

Plugin relevant details:

Information you'll provide includes your prior year's income and tax returns, eligible deductions, and tax credits.

Find out if you owe or get a refund:

The form or e-filing tool will indicate how much you are over or under with what you've already paid the government. Based on this information, you'll receive a rebate or need to make a payment.
What Happens After I File?
If you are slated to get a refund, the IRS generally sends a direct deposit or check within 3-4 weeks.  For those who owe money to the IRS, you'll submit payment at the time you file. 
If you owe a large sum, you can opt for an IRS payment plan and pay in installments instead of all at once.
It's also important to know what to do if there was a mistake on your tax returns.  Some of the most common mistakes are incorrect personal information, bad math, or choosing an incorrect filing status.
If you recognize a mistake or the IRS notifies you of one, you'll have the chance to submit a corrected or amended tax return. 
Any questions or further clarification on the mistake, how to fix it, or concerns about taxes in general should be directed to the IRS for further assistance.
Tips for Easy Filing and Ways to Save
Stay organized all year:

  You can alleviate much of the pain around taxes by keeping your documents in order throughout the year. Keep a folder and add notes and documents as you receive them. Made a charitable donation in May? Great, write it down and add your receipt to the folder. That way, you're not racking your brain to remember every little thing come April.

Leverage retirement contributions:  Contributing to a retirement account, like a 401(k), or health account, like an HSA, will reduce your taxable income. If you contribute enough to various accounts, you may be able to offset the taxes due.
File on time:

April 15th (or May 17th in 2021 due to the government extension) is the critical date when filing taxes. You must have all tax forms submitted electronically or via snail mail with payments submitted no later than April 15th, or you may face penalties.

Get help if you need it:

  Online filing tools often have support centers and tax experts to assist with questions. If you're really in a bad place and think you may not be able to file on your own, it might be worth going to a tax professional to save yourself the penalties of filing late.
The Bottom Line
We all have to deal with filing taxes, so it pays (literally) to become a little tax savvy. Do so by:
Staying on top of organizing documents and filing by the deadline.

Understanding the deductions you're eligible to take.

Finding ways to reduce your taxable income, like investing in retirement accounts.
If you can successfully do these things, you'll be able to go into tax season a wiser, and hopefully wealthier, filer.
Keep Reading: