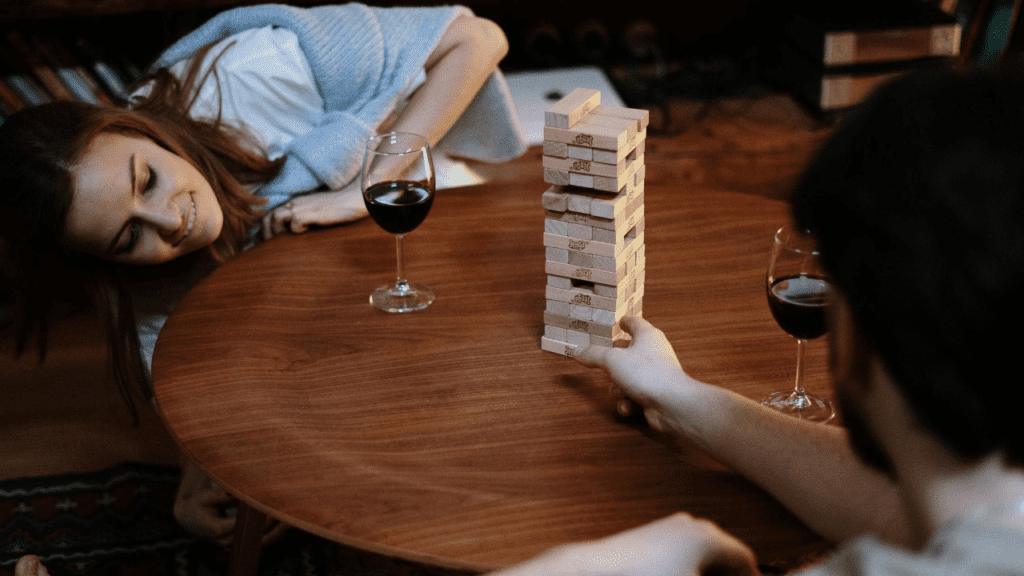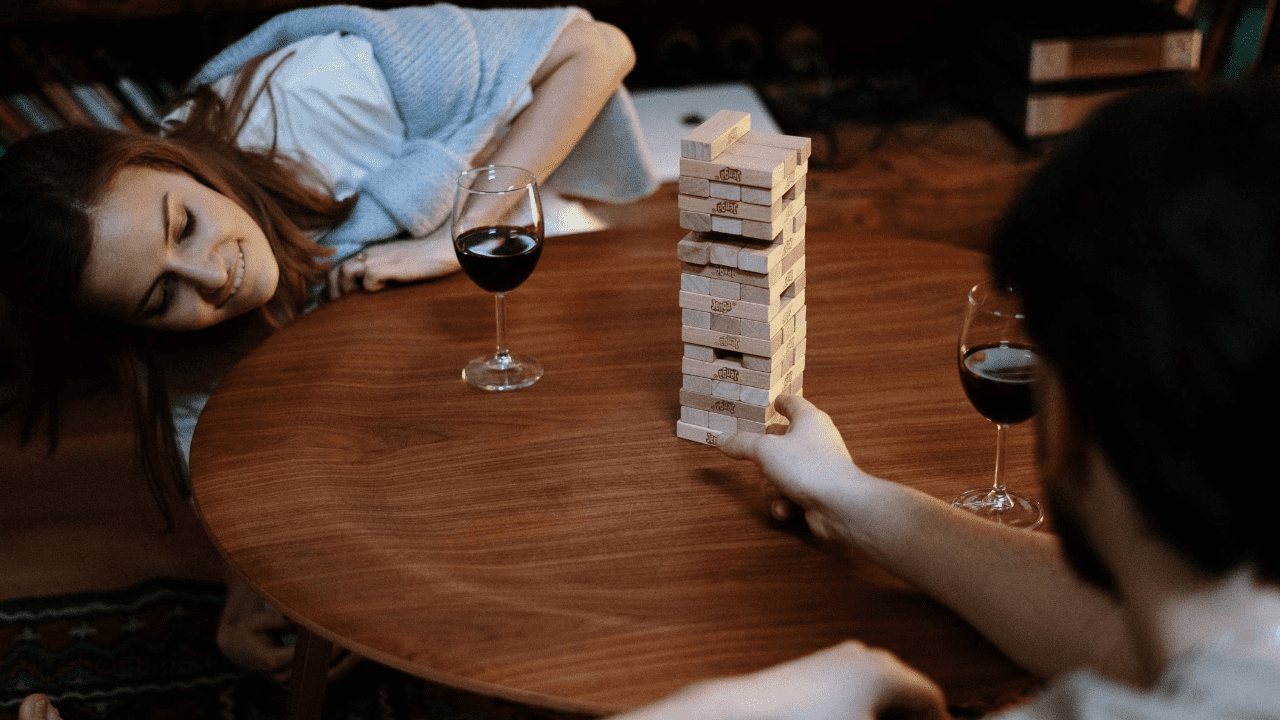 Date night: couples need it, but few of us actually manage to steal a few moments with our sweetheart. But with the world's current state of affairs, you can't take your date to the zoo, movies, or even a nice restaurant. 
Well, that's fine with me, because those date night ideas aren't frugal, anyway. 
It's perfectly possible to bond with your partner—or even find a hot new bae—while saving money. 
I've cracked the code on frugal date nights, so check out these 14 options for couples who live together, as well as singles who want to safely (and cheaply) meet The One. 
Frugal date night ideas for couples
These ideas are better for couples who live and quarantine together. Most of these frugal date night ideas cost zero dollars and don't require you to leave your home, either.  
1 – Backyard picnic
I surprised my husband with a "Morning in Tuscany" picnic in our backyard. I put on Italian music, spread out the picnic blanket, and served affogato with poached pears. 
We had a great time! I made everything with ingredients from around our house, we got some sunshine, and enjoyed each other's company. A perfect date!
2 – YouTube playlists
My husband and I have started doing YouTube nights. We each create a 30-minute playlist of our favorite videos on YouTube and watch them both every Friday. 
If you're constantly showing your partner the latest video on YouTube, why not make a night of it? We like to eat ice cream from the fridge while enjoying an hour of mindless YouTube videos. 
3 –
Chopped
I don't know about you guys, but COVID-19 led to a bunch of weird food shortages in my area. That meant making all kinds of, uh, creative meals. 
Things are better today, but my husband and I still love playing Chopped with our pantry ingredients. It uses up food, saves money, and gives you some much-needed time in the kitchen together. 
Why not decant some wine to make it a party? 
4 – Drive-in theaters
Did you know that Walmarts across the US are offering free drive-in movies? If you're Jonesing for a trip out of the house with your spouse, keep it old school and swing by the free drive-in. 
5 – Photoshoot
When was the last time you wore a nice outfit? It's been a few months for me, guys. Boost your self-esteem and get dolled up with your spouse. Go outside and snap photos of each other on your smartphones. Use a nice Portrait setting to take stunning photos on the cheap. 
6 – Get artsy
Creative projects are super frugal and fun! My husband and I like to do watercolor, paint mugs, and henna with each other. You'll need to buy a few supplies, but they're easily under $20. 
7 – Fancy movie night
I don't like the hassle of drive-in movies, so we do a fancy at-home movie night on Saturdays.
Make your own fancy popcorn for this. I like to do white cheddar popcorn, but kettle corn or garlic herb are also delicious. We also buy nice, fancy sodas from the store, turn down the AC, and watch a new movie to make the experience legit. 
Frugal (and safe) dates for meeting someone new
Now, I know there are a lot of single folks out there. You obviously can't do the above date ideas while you're getting to know someone. They've gotta be worth breaking quarantine, and that's a pretty big ask. 
Fortunately, you can find The One virtually—and without spending a ton of money. If I were single and broke right now, I would use these 7 frugal date ideas. 
1 – Netflix (Party) and chill
Have you tried Netflix Party? It allows you to watch the same movie as other people and group chat at the same time. This isn't a replacement for the beloved Netflix and chill dates of times gone by, but it'll do. 
2 – Explore the outdoors
If you want to verify that your sweetheart is real, and, in fact, not a catfish, you can still meet them in real life. 
Outdoor dates are the best option for social distancing. Try going for a hike, visiting a trail, or admiring a wildlife preserve. As long as you stay six feet apart, you can enjoy a safe, frugal date in your search for love. 
3 – Schedule a Zoom date
Zoom fatigue is real, but we don't have Star Wars-style holograms yet, so video chat will have to do for now. 
Set up a Zoom date with your dates. Maybe that means: 
Playing 20 Questions

Planning a hypothetical dream vacation

Sampling the same wines together

Crafting

Playing trivia games

Touring the world's museums
4 – Take an online class together
In-person classes have moved online, but they're still a ton of fun. Virtually learn how to cook, do a craft, or dance with your date. You'll probably pay $10 – $30 for the class itself, but it's a great way to break the ice and still learn something (you know, if your date doesn't work out).
5 – Play games
Love playing video games? You can play online with your date for free. Download Discord to either use text chat or voice chat to bond with your potential sweetheart while you tag-team a boss level.
6 – Write letters
Remember written mail? Get to know someone through the power of the pen. Write long-form notes to your date and, once things get more serious, consider sending a homemade care package. 
7 – Talk on the actual phone
You don't have to do a Zoom call or write letters. You can pick up the phone and just have a conversation! Way back in the Stone Age of the 1990s, that's what we used to stay in touch with everybody. It was great!
Plus, there's no need to put on makeup, get dressed, or worry about your wifi connection. When it's time to get to know someone on a deeper level than text chat, just pick up the phone.
The bottom line
Fortunately for us, frugality and COVID-19-approved dates often go hand-in-hand. Bond with your partner or find someone new with these safe, frugal date options. 
Contributor's opinions are their own. Always do your own due diligence before investing.
Keep Reading: