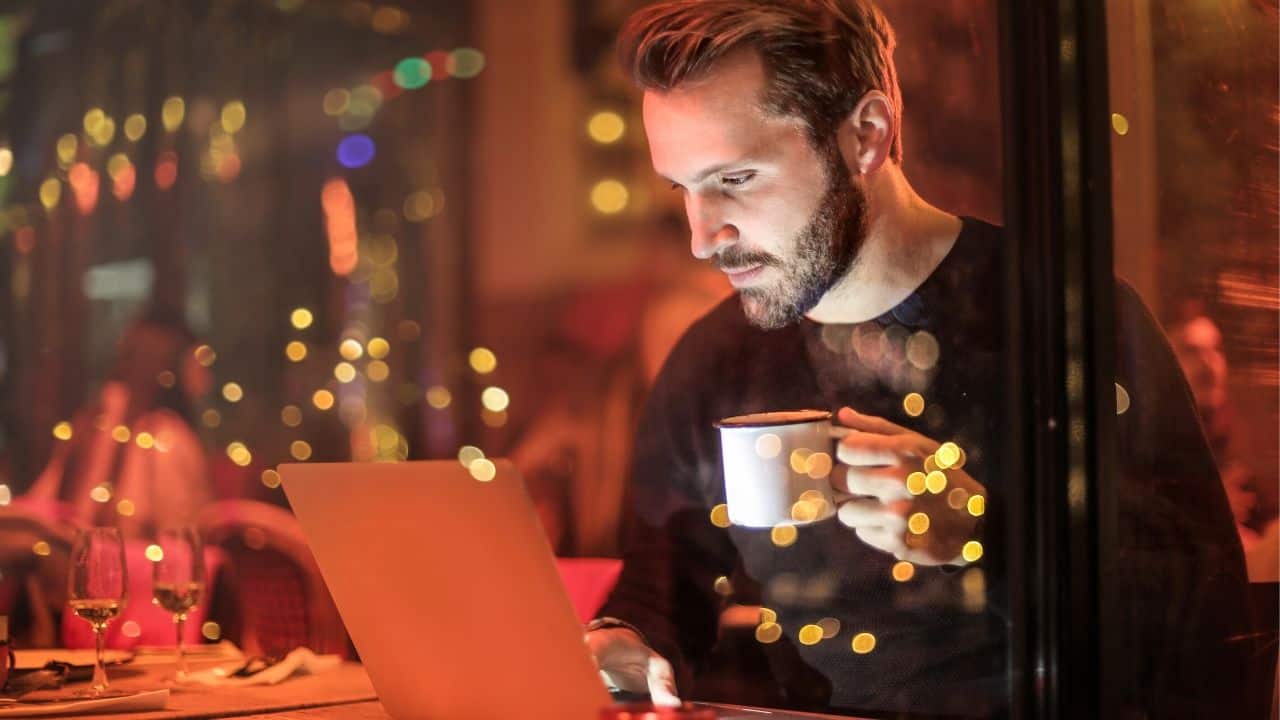 Disclaimer
We only endorse products that we truly believe in. Some of the links below may earn us some extra guac at no additional cost to you. Please pass the chips & thank you for feeding our habit.
It isn't easy to put your extra cash into savings. But it's a responsibility that you need to take seriously if you want to build wealth so we're giving you this comprehensive guide to saving money.
Emergencies happen to everyone, so you need to plan ahead and build some financial padding so you don't lose everything when an emergency does come along.
We'll talk about the importance of saving money, how to start saving, what steps to take to reach your savings goals quickly and safely, and then start building wealth.
Fortunately, saving money can be a temporary commitment.
Once you have your savings fund in place, you can use your money for other things! Then, you can stop saving and start spending on things like investment seeds and personal goals.
Jump to:
The Importance Of Saving Money
Did you know that nearly half of Americans don't have enough cash saved up to cover an unexpected emergency like a $400 car repair?
And the unexpected always happens eventually. We all experience "life" at one time or another — no one is immune to financial emergencies.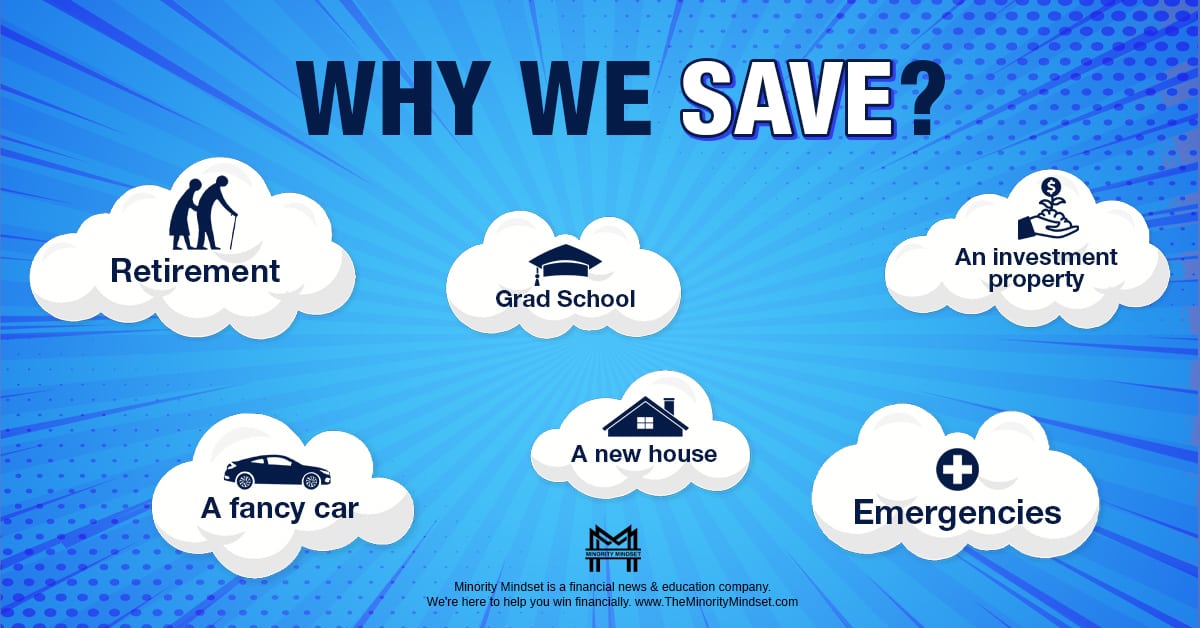 So when you put money in your savings account, you're buying yourself a cushion.
It will cut down on your stress and guarantee that you can continue working and putting food on the table if something unexpected happens.
3 Myths About Saving Money
Thanks to our educational system and society, there's a big probability that what you've heard about savings is probably wrong.
In this section, we're debunking the myths about saving money and straightening up the record.
Myth #1: Save For The Sake Of Saving
We've all heard it before, "Save your money! Only buy what you need!"
Everyone has always told you to save as much as you possibly can for as long as you can, so that must be what you're supposed to do, right? But let's think about that concept for a second. Save until when?
Until you retire? Until you die? What are you saving for? Don't you want to use your hard-earned money while you're still alive?
Now, read this next line closely.
We want you to use your money to live a better life, not die on a pile of money.
So, then why our parents stuff their money into a mattress? Because they don't understand money.
Saving is losing. When you save your money, your savings slowly lose value due to inflation.
However, that doesn't mean you shouldn't save any money. It only means you need to save strategically, which we'll talk more about shortly. Your savings aren't there to make you wealthy.
Your savings are there to protect you from going into debt when an emergency happens.
Myth #2: Sales Save You Money
Let's set the scene: You're at the store, and you spot a really nice sale on blue jeans. You need blue jeans so you walk on over and check out the sale.
"BOGO – Buy one get one half off. Get one pair of jeans for $40 and get two for $60."
But you have to buy two pairs to get the deal.
"What a deal!" You exclaim, as you go to buy your pairs.
You only needed one pair, but they normally cost $40 a pair usually so what a deal, right? Why would you just get one when you could essentially buy one, and get the second one for 50% off? Can't miss that deal!
Think of the money you'll save by buying two.
This is the part where we might start hurting your feelings. Buying things on sale does not save you money.
You might be thinking, "I'm getting so much more for so much less!" And you're kinda right, but you are still spending more than you needed to.
Let's break down the above scenario.
A pair of jeans costs $40.
You bought two pairs for $60.
This means that you did not save $20 you spent $60.
The first step to building wealth is controlling your spending. Once you master how to live below your means, you can work on expanding your means. But you can't do that until you are disciplined with your money.
Myth #3: Buying Things With 0% APR Saves Money
You are looking for a new fridge. A salesman approaches you and says:
"Hey, I know that price tag looks high, and maybe you can't afford it right now, but you don't have to pay for it today or even tomorrow!
In fact, you can finance this fridge with $0 down and 0% APR if you pay it off within the next 16 months!"
Looks like you're going home with a brand new fridge! And hey, you didn't even spend anything today! How could this be bad?
You might want to close your wallet for this one. Because you just bought a fridge that you can't afford. Therefore, put your financial future in jeopardy.
All because of a fridge.
It's a salesman's job to sell you things. It's a mortgage broker's job to sell you a mortgage. It's their job to make deals look attractive so that they can get paid.
They don't care if you can't make your payments later. They only care about the sale. That's why you need to know how much you can spend on something before you buy.
How To Start Saving Money
Where and how to start saving money? What's the first step and what's the goal? As intimidating as it sounds, you just need a goal and a plan to reach it.
Let's find out how to do just that.
Step 1. Build A Short-term $2,000 Emergency Fund
If you're just beginning to save, you want to put $2,000 into a savings fund before you begin allocating money anywhere else.
Your short-term emergency savings is a small amount of cash that helps you cover common emergencies, like:
Car repairs
Cell phone or laptop repairs
Unplanned doctor visits
Temporary unemployment, etc.
Step 2. Save 6-months Worth Of Expenses
The first $2,000 is a band-aid fix; a temporary buffer that sits between you and a disaster.
But now, you're going to need something stronger to cover you and your family forever. Every time you get paid, you want to save 10% – 20% of your income.
Estimate your monthly living expenses by including:
Rent or mortgage
Insurance
Utilities
Food
Entertainment
Travel
Clothes
Car payments
Gym membership
Other subscriptions (Amazon, Netflix, Moviepass, etc.)
Now, add up your monthly expenses and multiply them by 6. Write that number down – that's your goal for your full emergency fund.
When To Stop Saving And Start Spending
Once you have six months of expenses saved, that's it, you're done. You don't have to save any more money.
Saving too much just means that more of your money is going to be eaten by inflation, and that you're making yourself poorer with each dollar you put away.
To keep it simple: $100 today will not have the same buying power as $100 in 10 years.
When you save money it's not about trying to get rich or trying to become wealthy. Saving is about being prepared, which can make a huge difference when disaster strikes in your life.
After you've reached your savings goal, you can start thinking about:
Paying off high-interest debt: Living an interest-free life means not wasting your earnings on interest, fines, or fees, but instead putting your money in places where it can make more money.
Putting aside $500 to start investing: There are many ways to invest your money. Whether EFTs, crypto or bonds, make sure you educate yourself on the matter first or even hire a financial advisor.
How To Allocate Your Money?
The percent of earnings you allocate to your emergency fund depends on your life situation and income. Allocating your earnings means you'll funnel a percent of your income toward several things:
Savings
Debt
Investing
Spending
How you allocate money depends on your age and family situation.
For example, if you're supporting a family with children, you would funnel your earnings into the following:
10% savings
15% investments
75% spending
If you're young and have no children, mortgage, or other major expenses, you allocate your income differently:
20% savings
30% investments
50% spending
If you're young and single, and running your own business, you might funnel your income this way:
20% savings
30% or more toward investing in your business
50% spending
Be Strategic About Where You Save Money
Putting money into a bank account is a quick way to lose money if you don't know what you're doing.
That's why it's essential to understand the basics of banking and learn how to build a smart savings account that acts as an emergency fund — not an investment strategy.
The interest your money earns in a savings account is very low — let's be generous and say  1%.
Inflation, on the other hand, often costs about 1 ½ – 2%. This means that while your cash is sitting in the bank, it's losing value.
For example, in 2018 – 2019 the inflation rate was 1.76%, and the average interest on a savings account was 0.09%. So, if you had money in a savings account that year, you lost 0.76%.
And things got even worse in 2022 – with Inflation reaching over 9%. Your money in the bank is now in the negative in terms of value.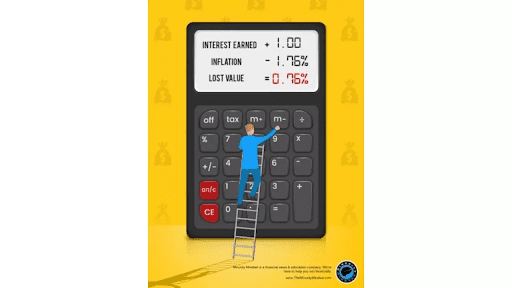 And it's not just inflation that affects your savings, though. Many banks charge unnecessary fees for the "service" of holding on to your money.
The $10 – $15 monthly fee charged by many banks adds up over time, causing you to lose even more money.
Choose Your Bank Wisely
Online banks typically offer high interest rates since they save a lot of money on overhead by not operating brick-and-mortar locations.
For example, CIT Bank pays a much higher-than-average interest rate and charges no fees for savings accounts when you deposit a minimum of $5,000.
Look for an online bank with higher interest rates and zero fees that offers easy access to your cash.
Finding the right bank means you can come close to meeting inflation rates so that your emergency fund savings costs very little to maintain.
Also, you should remember that putting all of your money into a savings account is a bad idea, because your money depreciates in a bank.
However, saving your money strategically by building an emergency fund and choosing the right bank is one of the best things you can do for you and your family.
7 Tips To Save Money
It's funny how we find saving so hard but we don't even blink before spending money on a new pair of shoes that we can easily live without.
But hopefully, these money saving tips will help you stop spending money and start saving:
Tip 1: Cancel Unnecessary Subscriptions
Do you need Netflix, HBO and Hulu? Subscription services don't seem like a big deal, but one by one they pile up and drain your wallet.
Review your subscriptions and ask yourself what's essential, then cancel what you don't use.
Tip 2: Avoid Credit And Financing
You need to put a stop to buying things you can't afford. The money on your credit card aren't your money.
So here's a hint: if you have to finance it, you shouldn't go home with it.
Tip 3: Give Up The Lavish Lifestyle
You don't need to dine out every night. Or go to expensive dates. And is that concert really that necessary?
You can have a social life while being rational about your finances. There's loads to do without splurging all your money.
Tip 4: Don't Waste On Brand Names
Why spend $$$ on a branded hoodie when you can get one of the same quality for half the price?
Big brand names are the biggest trap we willingly fall into. Oh, and do yourself a favor, don't shop hungry.
Tip 5: Don't Toss-Up
Here's a secret: gambling is not easy money, it's a waste of money. Don't gamble or bet your money on anything, ever.
You can win for a short while but you'll always end up with less than you put in.
Tip 6: Plan Your Budget
Every month, write down all of your expenses. Common expenses include your mortgage, car, student loans, and eating out.
You need to know how much money came into your bank account and where the money went. This is called budgeting money.
Tip 7: Lower Your Bills
Bills are not going away. But, you may be able to reduce your payments. How? Call up your service providers and negotiate a lower price.
Last but not least, make a rule that you aren't allowed to spend more than $0.75 of every dollar you make. The rest of your income needs to be saved or invested.
Your Guide To Saving Money – The Bottom Line
Saving strategically means understanding how much to save, why you're saving, and how to allocate your income in a way that helps you build your full emergency savings.
It's the first step toward managing your money and building wealth so that you can enjoy all the luxuries life has to offer! Bookmark this guide to saving money and don't waste another day.
*FDIC Insured. Conditions Apply.