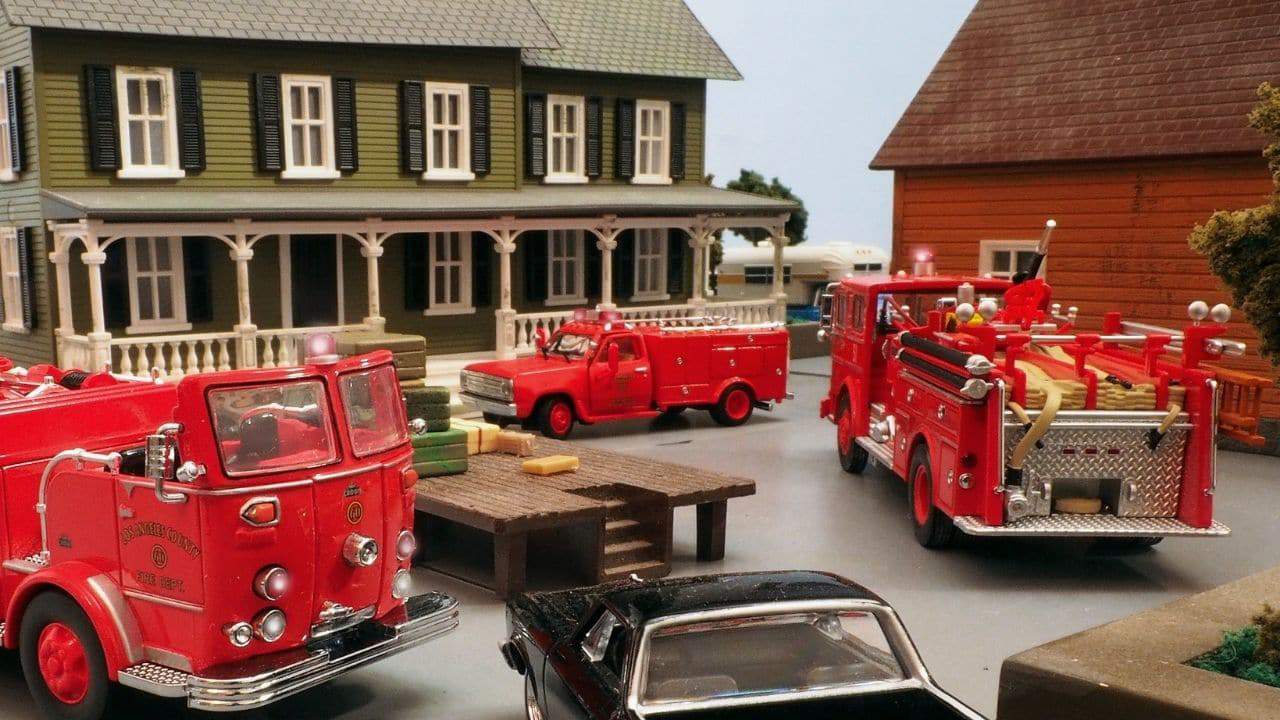 Disclaimer
We only endorse products that we truly believe in. Some of the links below may earn us some extra guac at no additional cost to you. Please pass the chips & thank you for feeding our habit.
My first apartment sat near the banks of the Raritan River. The building wasn't a picturesque, trellis -garden home with weeping willows perched on a grassy riverbank like in the classic novels.
Instead, the crooked building leaned in several directions at once like a carnival funhouse converted into 1-bedroom apartment units.
Summer evenings brought the slurred shouts of drunken fistfights in the street outside my bedroom window. Seemingly endless freight trains rattled down the rusty rails 50-feet behind my home. I came from humble beginnings.
The river in this waterside community largely escaped notice, except when it overflowed its banks, which it occasionally did.
In 1999, Hurricane Floyd's torrential rains showed the gritty town's main vulnerability.
The day after the river breached its banks, men in raincoats paddled down Main Street in aluminum canoes as green street signs poked above the muddy, chemical-filled water. The nearby superfund site also flooded, releasing its toxic secrets into the murky currents.
The flooded town dominated the news for days. I had moved to another area before the big flood, but my former bedroom window was below the water line in the photos I saw on the internet.
I still worked for a company just down the tracks, though, so I returned to help with the cleanup after the big flood.
If I never see anything like that again, it will be too soon.
Life can change in an instant. Floods are just one of the risks that can turn our world upside down. We knew the river sometimes overflowed, merging with the nearby canal. What we didn't expect were rivers of water flooding homes, stores, and businesses. We didn't expect to see canoes in the streets.
With the right home insurance, you can prepare for the unexpected.
To compare rates on home insurance with customized coverage, consider using Policygenius. As a leading online insurance portal, Policygenius brings together top insurance providers and offers instant quotes.
Which Types of Insurance Protect Against Home Emergencies?
If you own your home, your homeowners insurance protects your home and belongings against many types of risks. For renters, a renters insurance policy covers your belongings (but not the building).
Most home insurance policies are "all-risk" policies that protect against all risks—except for the risks not covered. "All risk" really means most risks. You'll also see all-risk policies referred to as open-peril policies. A peril is something that can cause harm to your home, such as fire, a fallen tree, or a burst pipe that causes flooding in your home.
Both HO-3 and HO-5 policy types cover open perils for your home itself. HO-5 policies extend open-peril coverage to your belongings as well, whereas an HO-3 policy limits coverage for most personal property to specific causes of damage.
One alternative to HO-3 and HO-5 policies is a named-peril policy, which only covers risks to your home specifically named in the policy.
Regardless of which type of policy you have, you'll find coverage for the most common threats to your home and belongings.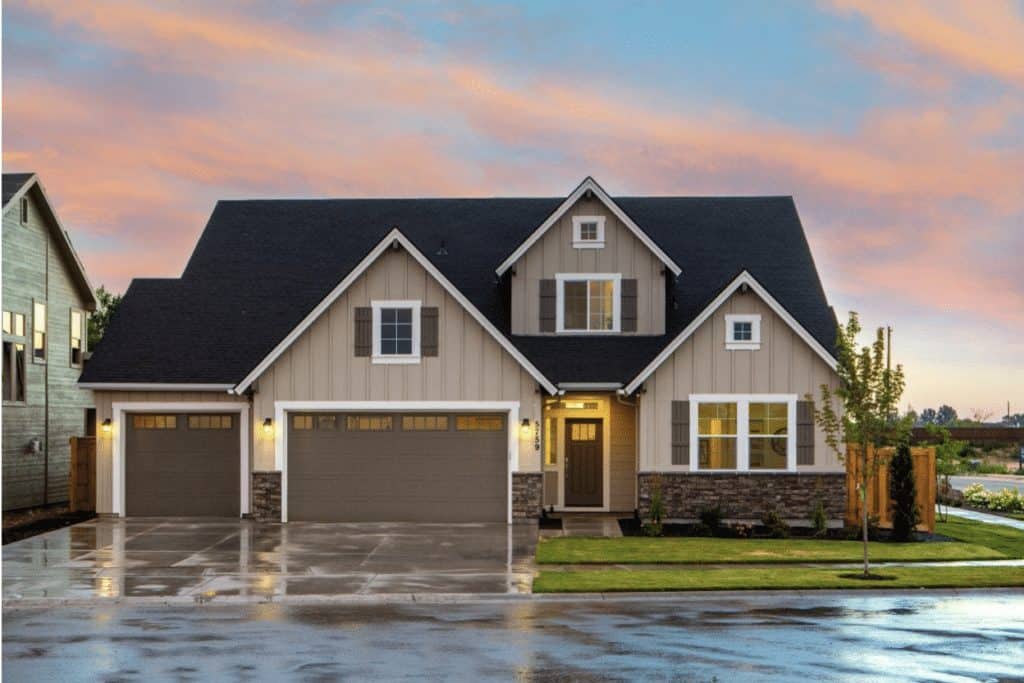 Here are some of the causes of damage a standard policy covers:
Fire
Lightning
Water damage due to spills
Water damage due to burst pipes
Damage due to falling objects, such as trees
Damage due to wind, rain, or hail
Damage caused by the weight of ice or snow
Explosions
Riots and civil commotion
Damage caused by a volcanic eruption
As you can see, a standard policy covers many types of water damage and even several risks that could qualify as emergencies, like fire or volcanoes–or even fiery volcanoes.
But what you don't see covered are floods that fill downtown streets and homes with muddy water and toxic sludge.
A standard homeowners insurance policy does not cover floods.
Renters insurance policies don't cover floods either. A few other risks are excluded as well, such as earthquakes, mudslides, and sinkholes.
Why Doesn't Home Insurance Cover All Risks?
The more cynical among us may think that homeowners insurance providers are cutting corners on coverage to make more money. However, the truth is that home insurance coverage has come a long way over the years. The earliest policies started as simple fire insurance policies, covering nothing else—just fires.
Today's home insurance policies cover the most likely risks to your home, including much more than fires. But as you can see, they still don't cover everything.
Modern home insurance policies bring broad coverage to the masses while keeping premiums affordable. If home insurance covered every risk, the affordability part goes out the window. In effect, we would all be paying for coverage we may not need, which in turn drives up insurance premiums for everyone.
For example, at my first apartment, I clearly needed coverage for floods. I didn't have coverage, but that was because I didn't know any better at the time. Had I still lived there when the flood surged into the streets, I would have lost everything—possibly including my life. In regard to belongings, I didn't own much. By some measures, that made protection even more critical because I couldn't afford to start over.
But some homes don't need flood coverage. If you live on a mountain or in a high-rise condo, you probably don't need flood coverage. You're paying extra for protection when there's little risk. In effect, you may be subsidizing the cost of coverage in high-risk areas, such as the soggy, riverfront town where my first apartment went beneath the floodwaters.
Generally, home insurance covers broad risks—except for the volcano thing. Admittedly, volcanic eruptions aren't a pressing concern for most homeowners, but they're still covered.
However, because a home insurance policy focuses primarily on most homeowners' common risks, rates can remain more affordable overall.
But this structure also means some of us need to buy extra coverage to protect against risks and emergencies that are more likely in our area.
Coverage for Floods
A standard home insurance policy excludes coverage for flood damage. Most homes don't have a high risk for flooding, but a flood can be devastating if you're unlucky enough to experience one.
To prepare for floods, consider keeping valuables elsewhere, such as a safe deposit box or a second or third-floor location in your home.
But also consider buying flood insurance. For decades, the National Flood Insurance Program (NFIP) has been the leading provider of flood insurance in the US. However, with the advent of artificial intelligence and better flood risk modeling, a new generation of insurance providers now make flood insurance more affordable than ever before.
Mudflow Coverage
Like flood damage, standard home insurance policies don't cover damage due to mudflow. Flooding and mudflow often come hand in hand, so look to your flood insurance provider for coverage.
But don't confuse mudflow with landslides. While both can seem similar, these risks differ in some ways, which means you may need specialized coverage for each if you're in a high-risk area. Mudflow follows flood coverage, whereas landslides follow earth movement coverage.
Earthquake Coverage
Floods and mudflow are both water-related risks, but earthquakes fall into a separate category called earth movement. Similar earth movement risks include landslides, which can happen in hilly or mountainous areas, and sinkholes, which often occur over limestone.
You can purchase earth movement coverage in 2 ways.
Some home insurance policies can provide limited coverage for earth movement, but you'll need a policy add-on, also called an endorsement.
If earthquakes are a concern where you live, you may need a separate earth movement policy covering earthquakes. In most cases, earthquake coverage comes from a standalone policy.
Sinkhole Coverage
While sinkholes are a type of land movement and a standard home insurance policy does not cover the risk, some states require insurers to offer sinkhole coverage.
For example, in Florida, which boasts more sinkholes than anywhere else in the US, insurers must offer coverage for catastrophic ground cover collapse.
The definition for "catastrophic ground cover collapse" remains narrow, however, and may not cover all types of sinkholes because the condition requires enough damage to condemn the building.
By contrast, a dedicated earth movement policy can cover all types of sinkholes as well as earthquakes or landslides.
Wildfire Protection
My grandfather built his home in the mountains of northern California. Every year, when I see the CA wildfires raging on TV, I look up the location of the fires relative to his former home.
He has since passed, but the old mountain home is still standing, passed over by the wildfires that frequent the area.
According to the Insurance Information Institute and the National Interagency Fire Center, over 50,000 wildfires burn throughout the US each year.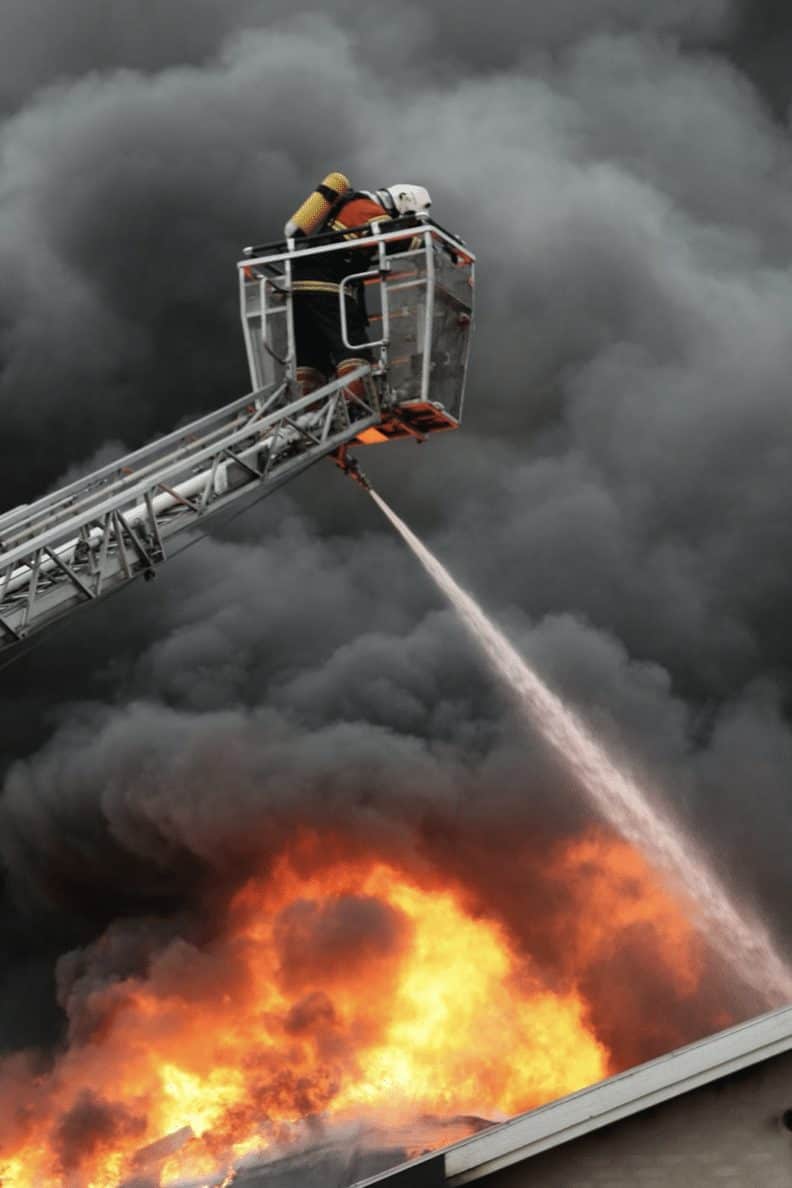 While a standard home insurance policy covers damage due to fire (including wildfires), you may find fewer insurers offer coverage in high-risk areas. Rates can also be higher based on increased risk.
Higher risk can bring new coverage considerations as well. Your home insurance policy provides replacement cost coverage for your home itself. This structure means your insurance provider will rebuild your home with similar quality materials—up to your policy limits. But homeowners in high-risk areas for wildfires may want to consider replacement cost coverage for personal property as well.
The most common type of home insurance policy, an HO-3 form, provides actual cash value coverage for your belongings instead of replacement cost coverage. This policy structure means the insurer adjusts the insured value of many types of belongings based on age. But many insurers offer an option to add full replacement cost coverage instead.
Replacement cost coverage means a covered claim pays enough to replace destroyed personal property with a replacement item of like kind and quality.
Fires create a greater risk of a total loss when compared to some other risks. With full replacement cost coverage, a total loss will provide a larger claim settlement than actual cash value, allowing your family to rebuild from the ashes.
Hurricanes and Tornadoes
Texas has about 150 tornadoes each year. Once, when visiting relatives in Texas, we saw a tornado in person. We stood in the middle of the street, jaws dropped open, and watched it touch down. The twister destroyed some homes down the block and then rose back up to continue its journey of destruction.
Please don't do what we did, by the way. That was a terrible idea. When tornadoes are in the area, experts recommend you find shelter in a basement or a room at the center of the house (away from windows).
Home insurance policies cover wind damage from hurricanes or tornadoes. But if your home is at risk from high winds, it pays to examine your coverage options.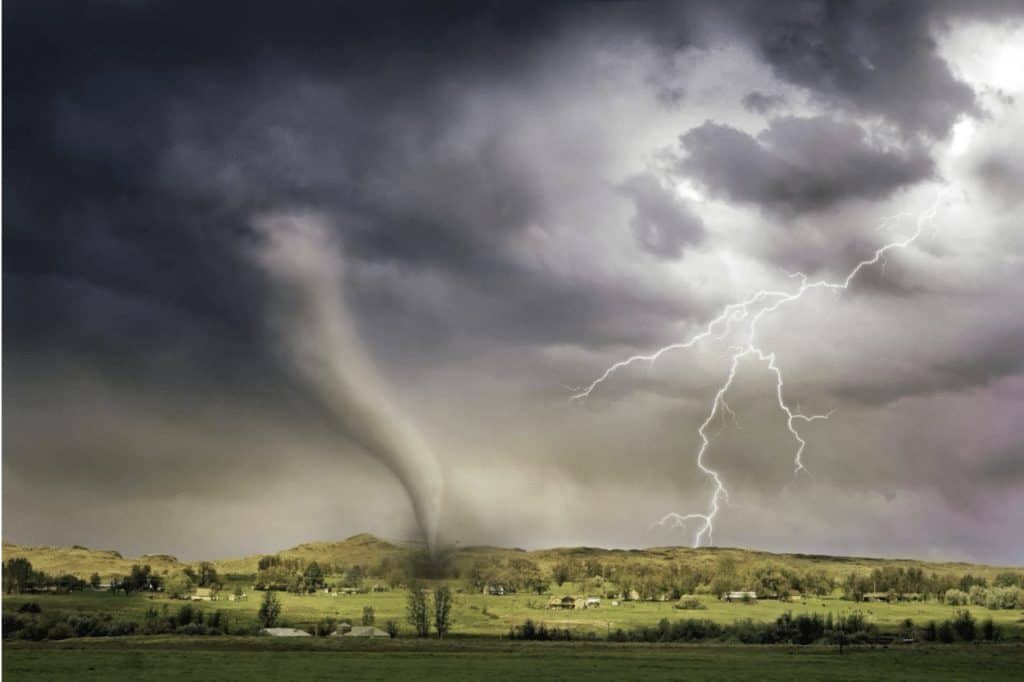 For example, home insurance policies often use a separate deductible for wind and hail in high-risk areas. The deductible is the part of the claim you pay.
A wind-related loss can lead to costly out-of-pocket losses if your policy has a high deductible. A lower deductible offers more protection, but premiums will be higher. Discuss your deductible options with your agent or insurer.
You may also want to look at your roof coverage. Many insurers offer prorated coverage for roofs, which means the insurer adjusts the roof's insured value based on your roof's age. This policy structure can lead to significant out-of-pocket expenses as well, especially for older roofs.
However, you may be able to improve your roof coverage with a policy add-on. In other cases, it may make sense to shop around for an insurer that offers better protection.
Lastly, consider life insurance—especially if you're likely to stand in the path of a tornado to get a better look—as we did.
Policygenius makes insurance shopping easy. Easily compare online quotes for home, life, or auto insurance in just minutes.
Batten Down the Hatches With the Right Home Insurance Options
Today's home insurance policies protect against most common risks and emergencies, but you may still have unprotected risks.
For flood or earth movement risks, you may need an additional policy.
For other risks, you may want to revisit your coverage options. For example, for policies with actual cash value coverage for personal property, it may make sense to price out replacement cost coverage instead. For larger claims, the difference in your claim settlement can be significant.
Other vital considerations can include roof coverage or your deductibles. With some policies, between your deductible and a prorated adjustment based on your roof's age, a roof damage claim can leave you without a roof and without money to complete the repairs. Wind deductibles can be higher than standard deductibles.
Knowing your coverage details allows you to plan a savings strategy or to shop around for a policy that protects you better.
But perhaps the best way to insure for an emergency is to be sure you have life insurance. Home insurance can make your family whole in many cases—at least regarding damage to your home. But life insurance can protect your family against the possible loss of an essential income.
Whether you need life insurance, home insurance, or auto insurance, Policygenius takes the stress out of insurance buying. Compare instant online quotes or work with one of Policygenius' experienced agents if you have questions about your coverage choices.
Keep Reading: