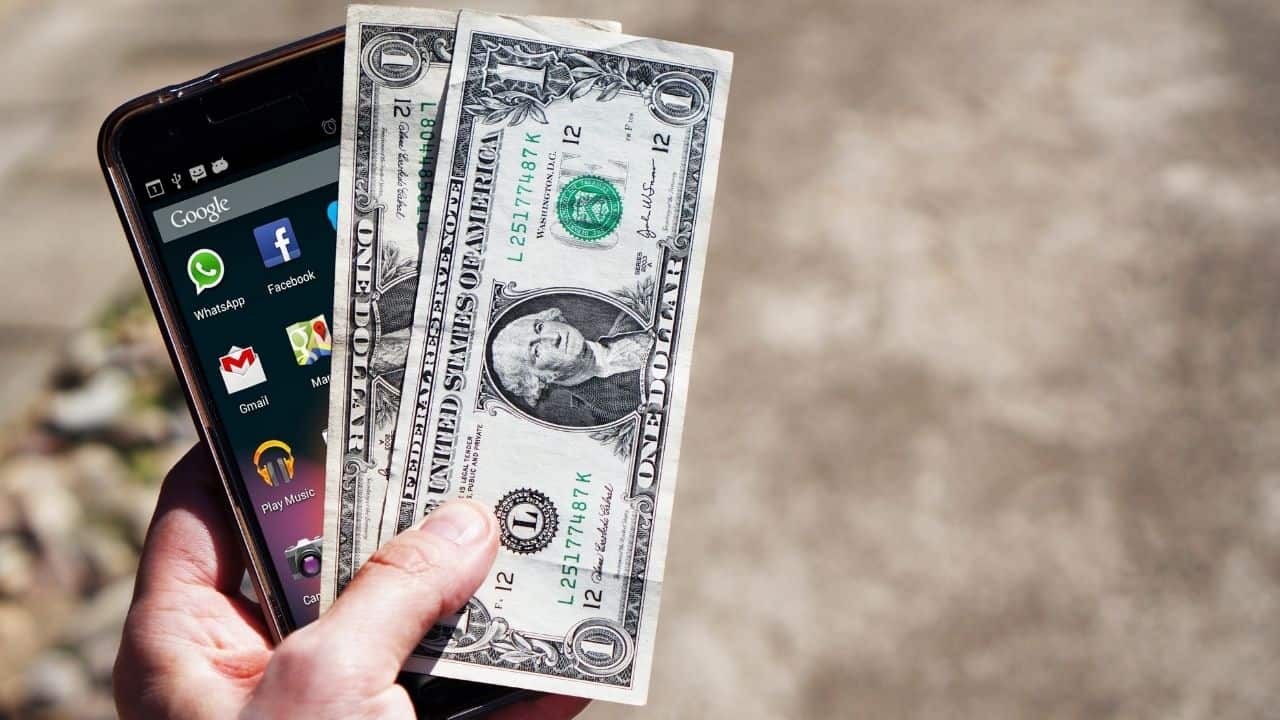 Disclaimer
We only endorse products that we truly believe in. Some of the links below may earn us some extra guac at no additional cost to you. Please pass the chips & thank you for feeding our habit.
2022 promises to be a good year for economic recovery, but for many of us regular folks, the struggle never ends. From job loss to evictions to student loans, there are so many reasons why people need a financial pick-me-up coming out of 2021.
How can I make money in 2022? 9 side hustles are the most common and profitable:
Start a YouTube channel
Freelance
Start a blog
Sharing economy
Tutor
Pet, child, or housesit
Virtual assistant
Dropshipping
Video editing
On average, these methods earn workers an extra $100 – $1,000+ per month.
I've tried several side hustles and jobs to increase my own earning potential, and after trying several options, I've found the 9 best ways to bring in more money. Read on to see what your best options are for earning more money in 2022, as well as how much you can expect to make.
How Can I Make Money In 2022? 
Hey, everybody needs a little extra cheddar from time to time. While it's good to minimize expenses, no matter how you slice it, sometimes you need to earn more money to reach your financial goals. 
Whether you're saving for a big goal like buying a house or you're trying to put a dent in your student loans, more money is rarely a bad thing. 
If you're wondering, "How can I make money in 2022?", you generally have four earning options: 
Full-time work

: I always recommend maximizing your earnings from your full-time job before you seek out a side gig. If you haven't already, ask for a raise, go after a certification, or learn new skills to justify a pay bump. You already spend 8+ hours here every day, so earn as much as you can in that time before you try something else!



Part-time work

: This arrangement is ideal for students and parents with young kiddos. The nice thing about part-time work is that it gives you more of your time back, and there's some flexibility with scheduling. The income is also more regular than, say, a side hustle, which is nice for your budget.



Side hustles

: I've tried more side hustles than I can even count! I was even




able to take a side hustle (freelance writing) and turn it into a full-time gig, so anything is possible. The great thing about a side hustle is that you can take it on in addition to a full-time or part-time job.



Passive income

: This is the most ideal way to earn money in 2022, but it isn't always easy to start.

With passive income

, you earn money without any additional effort. This usually comes from investing or real estate. 
There are so many ways to make money in 2022, but if you're looking for ideas to score more cash, chances are good that you're in the market for a side hustle. 
Just make sure you have the time and resources to do the work: many gig workers earn over $1,000 a month, but that requires 12 hours of work a week.
9 Ways You Can Bring In More Money
Whether you want a full-time job, part-time job, or side gig, there are so many ways you can bring in more money in 2022. I've narrowed it down to these top 9 gigs to increase your earning potential this year.
1. Start A YouTube Channel
Some of the highest-earning side hustlers make their living on YouTube. If you love creating content and have a decent filming setup, you can earn decent money with a YouTube channel. 
Keep in mind that you're in the business of entertainment. You need to share something that's different and compelling enough to get people to follow you. 
After running my own YouTube channel for a while, I should warn you that this does require a good chunk of time! From scripting to editing to filming and uploading, YouTube is a fun but time-intensive way to earn money, so make sure you have the capacity to do it right. 
In terms of growing your bank account, you can make money on YouTube via: 
Ads: Sign up for

Google Ads

and you'll earn an average of

$5 per 1,000 YouTube video views

. 

Sponsorships: This usually happens when your channel is larger and more reputable. 
Subscriber-only memberships: This is similar to Patreon, where people pay to access exclusive content through YouTube. 
2. Freelance
Well, I made an absolute killing as a freelance writer, so I know for a fact that freelancing is lucrative. But like anything, you need to have the time and skills to justify a bigger paycheck. 
I started freelance writing on platforms like Fiverr and UpWork. As long as you're choosy about your clients and only take on projects that align with your skills, you'll do great. 
With freelancing, the amount of work you put in correlates to your payout. When I first started out and had very few clients, I was earning $200 – $400 a month. 
Over time, I put more work into promoting myself and I was earning $3,000 a month with freelance writing as a side gig. So, the more work you put into finding good clients, the more you can grow this side hustle.
Not into writing? No worries! There are so many ways to freelance, including: 
Graphic design

Social media

Web design or development

Translating

Accounting

Photography

Marketing

Voice acting

Customer service
3. Start A Blog
Have you ever read a blog and thought, "I could do it better!"?
Well, you can show off your own writing and marketing chops by starting a blog of your own. 
Just like with YouTube, it's important to create a blog with a different perspective. You also need decent writing and photography skills. 
In terms of monetizing your blog, most bloggers do this with: 
Affiliate marketing. Back in my blogging days, I earned $70/mo from Amazon affiliate sales. 

Paid ads.

Sponsorships. 
But how much will you earn? It depends on how you monetize your blog. In my experience, I earned $200 – $500/mo on the side with blogging. 
4. Sell On The Sharing Economy
If you're looking for ways to make money in 2022, you've probably already considered Lyft, Uber, or DoorDash. But those aren't your only options for partaking in the sharing economy. 
You can also make money with: 
I like these options because they don't require you to dash around town in your off-hours. As long as you don't mind sharing your stuff, you can bring in an extra $100 – $400 a month.
5. Tutor
I had friends in college who made a killing by tutoring a few times a week. For the people who were really good, they managed to earn full-time money with part-time hours. 
Whether you're good at math, reading, writing, or a foreign language, you can make up to $1,000 a month with tutoring. It helps to have a full client load and qualifications or certifications, but this is definitely a lucrative way to make money in 2022.
To find clients, you can post flyers at coffee shops and local libraries to start. If you want to work online, try platforms like Tutor.com or Chegg. 
6. Watch Pets, Houses, Or Kids
Are you naturally nurturing? Do you love spending time with both fur babies and human babies? Then you've got what it takes to be a sitter!
More folks are going on vacations and date nights now, so there's an increasing need for sitters. The great thing about this gig is that you can do it in your off-hours, which works great for folks with day jobs. 
How much you'll earn depends on how often you sit and the hourly rate. On average, I used to earn $100 – $300 a month with sitting, but you'll earn more if you work more.
To get started, sign up for these popular sitting websites and start taking on jobs: 
7. Be A Part-Time Virtual Assistant 
Looking for a remote-friendly gig? Virtual assistant work is a great way to earn money in 2022. 
With more people working remotely, there's never been a better time to do virtual assistant work. You can connect with people on platforms like UpWork, Fiverr, or even job platforms like Indeed. Most virtual assistant jobs are on a part-time basis, but others don't require a set number of hours every week. 
As a virtual assistant, you would take on tasks like: 
Checking email

Organizing files

Taking phone calls

Conducting research
On average, you can expect to earn $20/hour for virtual assistant work. Of course, if you have additional skills (like content writing, accounting, or marketing), you can charge a higher hourly rate and earn more money.
8. Dropshipping
With dropshipping, you market and sell someone else's products. Starting a dropshipping business is a great way to take advantage of the eCommerce boom. 
There's a lot that goes into dropshipping, but if you're looking for a side gig that can scale into a full-time job, dropshipping is a great option. 
The neat thing about dropshipping is that you only sell items when customers make an order, so you don't need to store 1,500 sweaters in your garage before you make a sale. Phew! 
Even though dropshipping is less risky, I recommend using a dropshipping platform like Oberlo to simplify everything if you're a dropshipping newbie.
9. Video Editing
I've edited hours of raw footage on my own before and I can assure you that, if I could have paid someone to do it, I would have. Both businesses and YouTube influencers want to streamline the headaches that come with video content—which is where you come in. 
Look on platforms like UpWork for video editing jobs. You'll need video editing software, but as long as the client doesn't need crazy special effects, you don't need much. 
On average, you can expect to earn about $20 – $30 per hour with video editing.
Make Your Money Work For You
If you're wondering "How can I make money in 2022?", these 9 options are a great way to get started. Of course, they all require active effort on your part, so make sure you have the capacity to take on more money-making tasks. 
At the end of the day, try to use your additional earnings to fuel your future. Whether that's in the form of saving, paying off debt, or investing, make sure your extra money is working for you. With the right approach, you can end the paycheck-to-paycheck cycle and enjoy the benefits of long-term wealth.