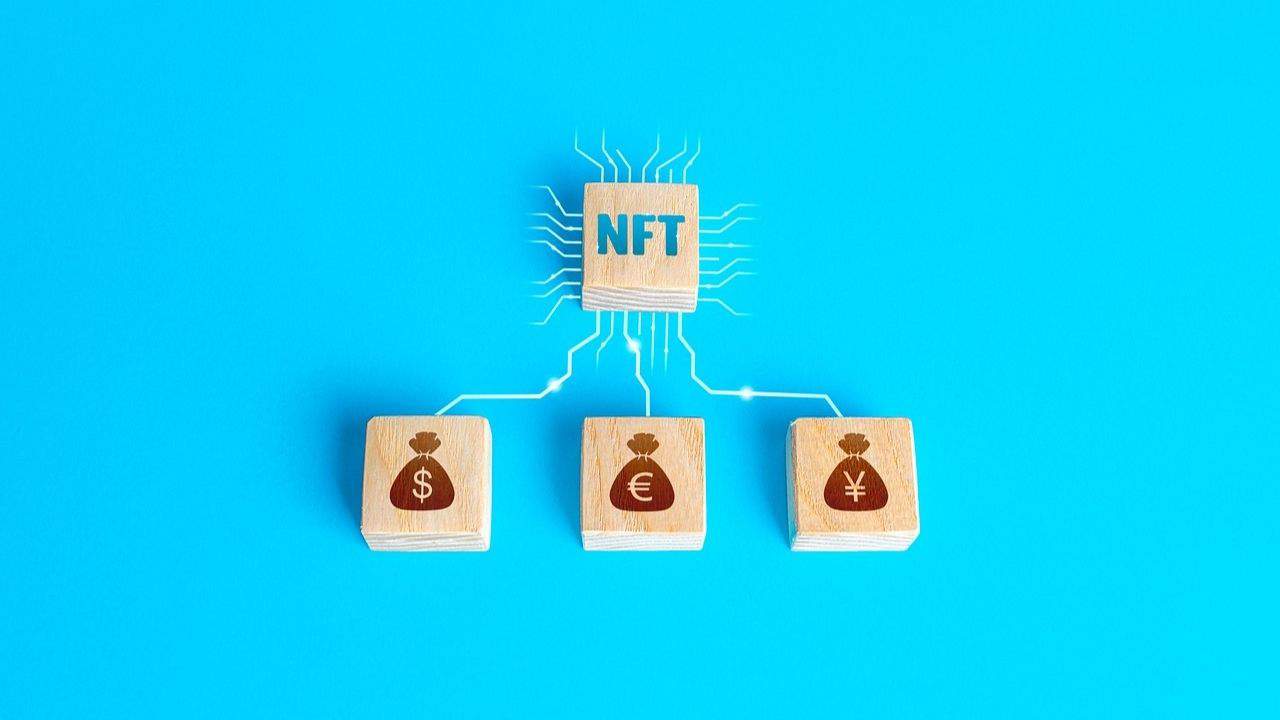 Disclaimer
We only endorse products that we truly believe in. Some of the links below may earn us some extra guac at no additional cost to you. Please pass the chips & thank you for feeding our habit.
Beauty is in the eye of the beholder. So many random things are bought and sold in stores, on eBay, just online that I sometimes can't believe people will fork over the cash to buy. But, to each his own! We all have our interests and hobbies that make us unique.
One of my husband's friends buys and sells Pokemon cards online for prices you wouldn't believe. He's tapped into a market of buyers that are willing to pay top dollar for rare cards. Even though I don't understand valuing pokemon cards at those prices, their significance to others isn't lost on me.
Another similar market of "collectibles" that I didn't quite understand the valuation of until recently is NFTs. When they first surfaced, I couldn't wrap my mind around the concept of buying a digital art piece or a meme at an astronomical price.
Just the concept of owning a digital product (that others can view, but you own) means a lot to some. Why have these pieces of media become so popular and what criteria do they have to meet to be counted as NFTs?
Let's jump into the ins and outs of NFTs.
| Platform | Fees | Promotions | Link |
| --- | --- | --- | --- |
| | $0 Fees | Get a cash bonus of $30-$500 when you deposit $1,000+ in the first two weeks. | Learn More |
| | $0 Fees | Get one free stock priced up to $225 when you link a bank account. | Learn More |
| | $0 Fees | Get two free stocks when you deposit $5 within 30 days. | Learn More |
| | $0 Fees | Start investing with as little as $1. | Learn More |
What are NFTs?
At their most basic level, NFTs stand for non-fungible tokens. In the financial word, fungible means that something can be exchanged for something else of equalvalue. This implies that there is something out there worth the exact same as the item you want to trade. Dollars would fall into this category. Bitcoin is also fungible, since they can be interchanged evenly.
So, NFTs are the opposite of being equally exchangeable. They are unique digital assets (think music, memes, or art) that have a unique value to the consumer.
NFTs don't fall into the same category as tokens like Bitcoin or currency like dollars, but they can be bought with cryptocurrency or currency. They are represented by a unique code that tracks their sales and purchases on a "blockchain," or the encrypted ledger their buys and sales are tracked on.
They are becoming more and more popular as consumers purchase things like a digital racehorse or a piece of a tennis player's arm to choose a tattoo of their choice.
It's a new kind of advertising for big brands, fast food chains, and even small businesses. Gen Z and Millennials are most prone to purchase these obscure assets online, possibly because the younger generations have more of a trust in digital purchases and a familiarity with tokens like Bitcoin.
Where did this idea form? And how did it rise in fame? Let's trace NFTs back to their origin to see where this hype began.
Where Did They Come From?
2009 – Bitcoin
Before NFTs unique form of online trading, purchasing, and collecting began, Bitcoin came on the scene. It entered as a more secure cryptocurrency that was easily accessible. The more it became widely accepted, the easier it was for NFTs to enter and be purchased with crypto.
2014 – Counterparty
Counterparty then changed the game online by serving as a platform for collectors to make their own currencies and trade memes or assets online. This started paving the way for NFTs to be bought and sold.
2017 – Cryptopunks
Cryptopunks were then introduced as 10,000 character drawings that could be bought and sold. This buying and selling of media kept paving the way for non-fungible tokens. They were among the first non-fungible assets sold online. One investor even dropped $170k on a single Cryptopunk.
2017 – Cryptokitties
Another more interactive and unique way to buy an NFT surfaced as Cryptokitties. It enabled consumers to buy and "raise" a unique cat of their own. The price for one of these cat-themed NFTs was $390k – can you believe it?
2021 – Mainstream
And last but not least, the final step towards NFTs being more widely accepted was the band Kings of Leon releasing an entire album as an NFT, and Elon Musk's partner Grimes selling thousands of dollars worth of digital art as NFTs. Now that the public was aware of some famous sellers of NFTs, they had more trust in the system and began buying and selling on their own.
How Does Investing in NFTs Really Work?
So, now that you know what they are, how simple is buying an NFT? Is it like buying a Pokemon card on eBay? Not quite. There is a small process to purchasing your first NFT, and it includes these steps:
Create digital wallet: First of all, you'll need to set up your digital wallet. Think of this just like your CashApp – you can receive, store, and send currency with your digital wallet.
Buy cryptocurrency: After you've created your digital wallet, you can use dollars to buy the cryptocurrency you need to buy the NFT you have your eye on. Several common crypto exchanges include Bitcoin, Ethereum, Binance Coin, and Cardano. You'll be able to tell how to purchase your preferred NFT when you browse its price online.
Go online: Speaking of online, once you set up your wallet and fund it with the correct cryptocurrency, you can now get online and browse the different NFTs that are available in your price range.
Buy NFT: Next, you can purchase the NFT! Something to understand about NFTs is that you do own the digital asset, but others can still view, listen or enjoy the asset along with you. Obviously, you don't own the "rights" to any memes or music you buy as unique NFTs.
Why the Hype Around NFTs?
Just like owning and selling rare Pokemon cards, there is a certain excitement that comes along with being able to buy unique and rare online assets. As the popularity of NFTs grew, so did the confidence buyers had that they were truly buying something valuable. Just like the rare Pokemon cards, owning something that's one of a kind certainly ups the price of an item.
It's up to you whether you think NFTs are worth the hype, and if it makes sense to own one. They can potentially gain or lose worth over time, and since they're such a newer "investment," it's hard to say if they would be a good choice to purchase.
All in all, they are an interesting trend that's fascinating to follow, but I'd be slow to jump in and buy one since they pose a larger risk to the investor.