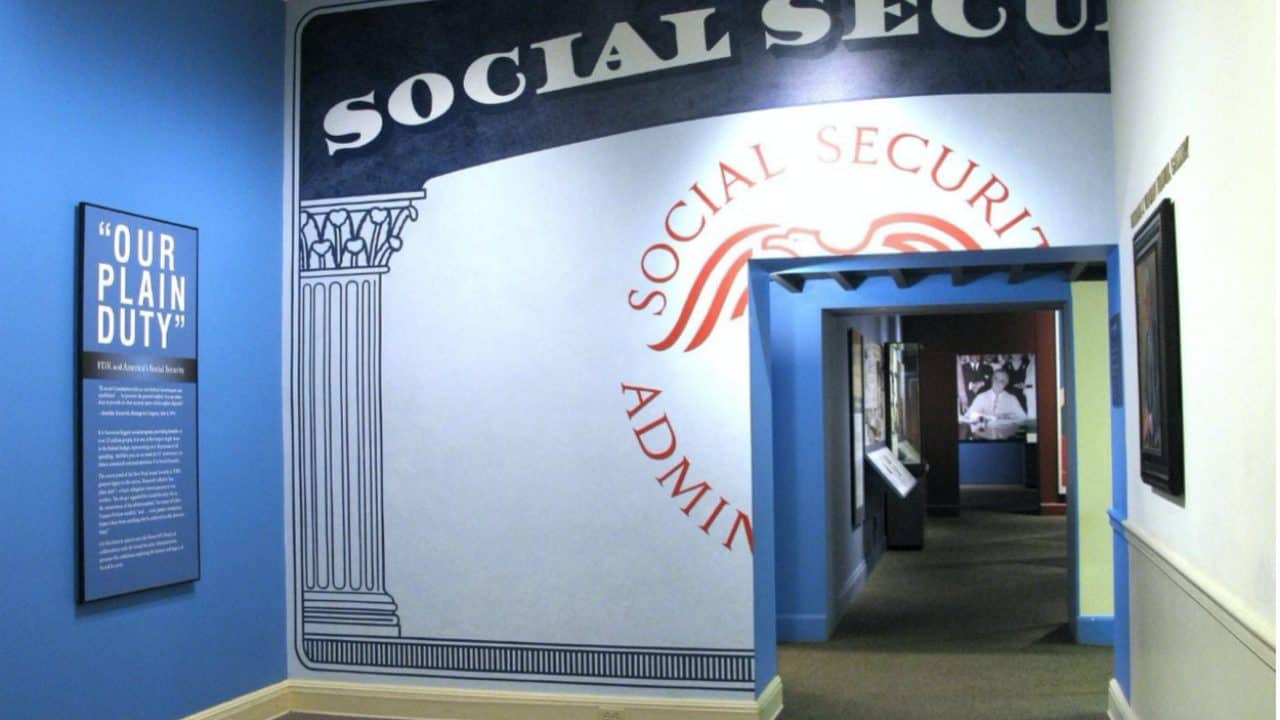 Disclaimer
We only endorse products that we truly believe in. Some of the links below may earn us some extra guac at no additional cost to you. Please pass the chips & thank you for feeding our habit.
Social Security often gets a bad rap. Most people think of it as something that's associated with the elderly, or – worse – they dismiss the program entirely and mock it like it's some kind of joke.
As someone who's been reading personal finance blogs for a long time, I can't tell you how many sarcastic and sometimes downright nasty things people have written about Social Security. To me, this is actually pretty sad because I think that if people took the time to really understand what it is and embrace it, then they'd find out that Social Security can actually be useful on their journey to achieve financial freedom.
The truth is that regardless of how people feel about it, Social Security is very much an active program that pays out benefits to millions of recipients each month. And whether you think so or not, you're going to be one of those recipients yourself someday.
In this post, I'd like to explore what Social Security is all about, who it's for, and how it all works. We'll also go through how it should be used as a part of your retirement plan and show you how it can be useful to those who want to F.I.R.E.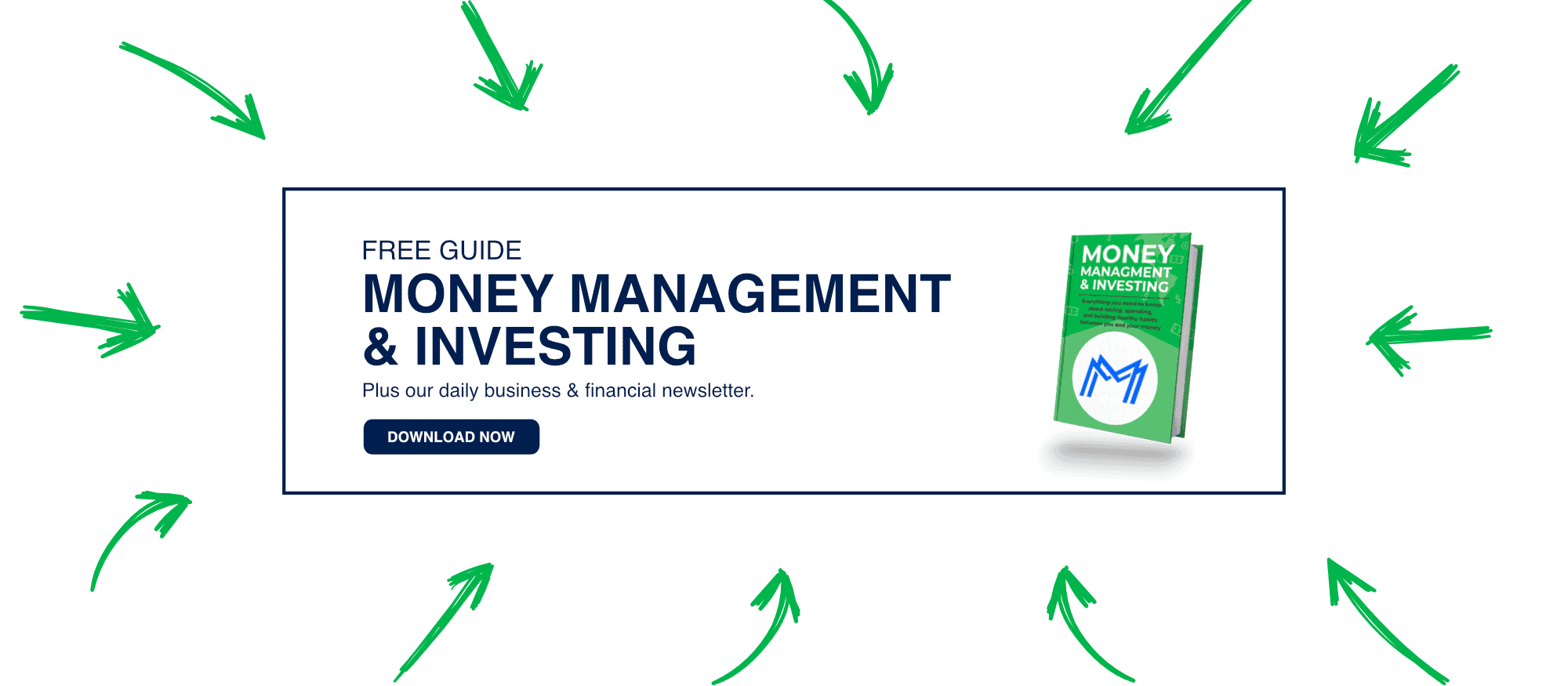 What is Social Security?
Social Security is a federal program in the United States which provides monthly payments to citizens who qualify for retirement, disability, or survivor benefits. It's managed by an independent government agency called the Social Security Administration (SSA).
Why Was the Social Security Program Created?
Social Security was created to serve as an insurance program for citizens in need of financial assistance. It was signed into law back in 1935 by President Franklin D. Roosevelt after the United States was half a decade into the Great Depression. This was a time when nearly 25 percent of Americans were unemployed.
The desperation of the time was particularly felt by elderly and disabled folks; many of whom had served in World War One just a few decades prior. Several of these people were starving and became homeless, and that created a lot of social unrest among the public and politicians alike.
As a way to curb this distributing trend, a government-sponsored safety net was proposed. This proposal led to the Social Security Act that would become the program we know today as Social Security.
According to the proposal, funding for Social Security would come from taxing the general working public. Their contributions would be put into a collective trust and used to pay out benefits. It was then up to the SSA to determine who qualifies for these benefits and how the trust fund should be managed.
How Does Social Security Work?
Social Security doesn't start when you're old and grey. Because of the way the program was designed, you'll actually play a role throughout your entire adult life. Here's everything you need to know about how Social Security works and your involvement within the process.
How Social Security Gets Funded – FICA
Have you ever looked at your paycheck stub and noticed some money was taken out for something called "FICA"? FICA stands for the Federal Insurance Contributions Act. This is a payroll tax that every working American pays and how Social Security gets funded.
FICA charges you 6.2 percent of your gross earnings for Social Security and another 1.45 percent Medicare. Your employer also pays this same total 7.65 percent tax to the government for a combined contribution of 15.3 percent.
If you happen to be a high-income earner, then you'll eventually cap out on how much FICA tax you have to pay. As of 2021, the maximum taxable earnings limit is $142,800.
One time at my previous employer, we had a particularly good year and I got a really generous profit-sharing check. I exceeded the taxable earnings limit (which was a lot lower back then) and I didn't have to pay anymore FICA for the rest of the year. For at least a few paychecks, it was like getting a 7.65 percent raise!
So, what does Social Security do with all the money they receive? According to their website, the money they collect from FICA taxes gets used as follows:
85 percent goes to a trust fund that pays out benefits to current retirees, surviving spouses, and the children of people who have passed away.
15 percent goes into a trust fund that pays benefits to people with disabilities.
By the way, did you happen to notice something in that description? The money you pay into Social Security pays out to current beneficiaries? So, logically you might be wondering: Who will pay for your Social Security benefits when you're older?
The answer: Younger people who are working and paying FICA taxes.
Fun fact – This is also how a Ponzi Scheme works. A Ponzi Scheme is when money from new investors is used to pay out benefits to earlier investors.
While I sincerely don't believe there was ever any ill-will or fraudulent intentions associated with the creation of Social Security, the fact remains that its construction is not a sustainable system. If the new money ever stops coming, then current retirees won't get paid, and the whole thing would collapse.
… Just something interesting to think about. As some politicians argue for the privatization of Social Security, one of their key reasons for doing so is the situation I just described.
Earning Credits During Your Working Years
From the time you work at a fast-food counter as a teenager until you're getting your senior discount, if you work for a paycheck, then you could be potentially also earning credits for Social Security.
To qualify for retirement benefits someday, you have to accumulate 40 credits. You'll earn one credit for every $1,470 of earnings, up to a maximum of four credits per year. This means as long as you've worked more than 10 years and earned more than $5,880 before taxes each year, then you can expect to receive Social Security benefits in the future.
How Social Security Benefits Are Calculated
Your Social Security retirement benefits are based on your highest 35 years of earnings. This number is used to calculate what's called your "average indexed monthly earnings" or AIME.
For most people, this will be the money they earned during their career (presumably in their 20s through 60s). You should also note that if you happened to max out at that $142,800 FICA limit we mentioned earlier, then this is the top number that will be counted towards your AIME for that year (and not the higher amount that you actually earned).
Using this AIME figure, Social Security calculates your full payment amount (also known as your "primary insurance amount" or PIA). This is determined as follows:
90 percent of the first $996 of your AIME
Plus 32 percent of any amount over $996 up to $6,002
Plus 15 percent of any amount over $6,002
Don't worry! If all of that math is making you confused, then let me tell you the easy way to figure out your amount: Go to the official SSA.gov website, create an account, and then let them calculate your benefit for you.
I've been on the SSA website many times, and they have a lot of useful, interactive tools available for trying out various scenarios. Plus, it's fun to look back at your historical earnings data and see how much you used to earn when you were in high school or college. … How did I survive?
It's also worth mentioning that if you plan to retire early, live off of savings alone, and earn absolutely nothing for any of those 35 years, then the respective AIME values will be zeros. For folks who plan to F.I.R.E., they may want to take up a side-hustle just so that they don't cut themselves short on future benefits, (F.I.R.E stands for Financially Independent, Retired Early).
Receiving Your Retirement Benefits
Assuming you've earned your 40 credits and are now ready to retire, you've got some options for receiving your Social Security payments.
Early Retirement Benefits – Most people can apply for Social Security as early as age 62. However, when you do, they won't be the "full" benefits based on your PIA. Because you haven't reached their definition of full retirement age yet, your benefits will be reduced by about one-half of one percent for each month before your full retirement age. On average, this works out to a roughly 25 percent reduction.
Full Retirement Age – Social Security defines full retirement age as 67 (if you were born after 1960). If you wait until then to apply for Social Security, then you'll receive your full benefit amount based on your PIA.
Delayed Retirement Benefits – For people who either don't need Social Security payments or just simply prefer to wait, you have a third option to delay your benefits up to age 70. If you do this, then your benefits will be roughly about 25 percent higher than they would be at age 67. Past age 70, there is no additional benefit increase to delaying your Social Security.
It's worth noting that according to Social Security, all three calculations should theoretically pay out the same if you were to add up all the benefits and adjust for inflation. This is based on actuarial (i.e. life expectancy) tables and the return of the trust fund.
So How Much Can I Expect to Get from Social Security?
So, after all of that, now it's time for the BIG question: How much can you expect to receive from Social Security every month?
As you might guess, that's a pretty loaded question. It's a little like asking 100 people how much they have in their 401k account – the answers will vary all over the place based on several inputs and factors.
However, to give you some rough idea, you can take a look at data straight from Social Security's website. Every year, they publish stats on a variety of data points. As of 2021, the average monthly benefit was reported as $1,543.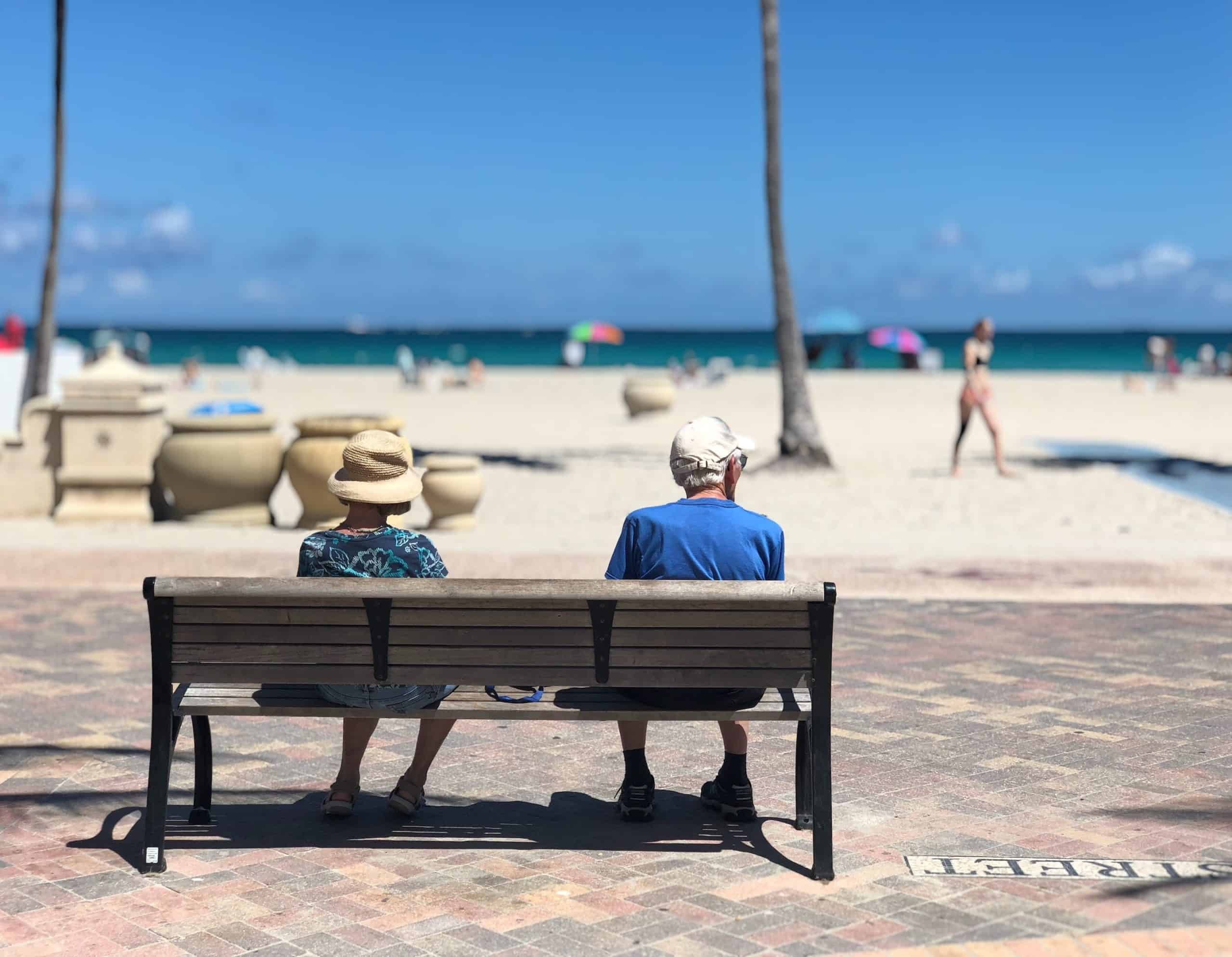 Social Security is More Than Just Retirement
Although most people think of Social Security as being a check they'll receive when they retire someday, the program is also there to support many other types of people in need.
Disability Insurance
One of the things many adults are often encouraged to get is disability insurance. This is a policy that would provide supplemental income if you became hurt or sick and had to temporarily stop going to work.
Fortunately for most Americans, if you've been paying into Social Security for some time, then you'll be eligible for Social Security Disability Insurance (SSDI). Similar to your retirement benefits, your SSDI will be calculated using the AIME figure we talked about earlier.
The typical payout for SSDI is generally between $800 and $1,800 per month. Unfortunately, if you're a high-income earner, then SSDI won't replace your lost wages entirely. The max benefit is just over $3,000 per month.
I can remember when I was younger, there was a woman I worked with whose husband got hurt in a car accident. They applied for SSDI and ended up receiving benefits for well over a year. In their case, it was a real life-saver!
Spousal Benefits
If you're married, then you can claim spousal benefits from Social Security. This is typically 50 percent of what they would earn at full retirement age. For instance, if your spouse is expected to receive $2,000 per month at age 67, then you could also expect to receive around $1,000 at age 67 in spousal benefits.
This is where taking early benefits might get a little tricky. If your spouse starts collecting Social Security at age 62, then your payments could be reduced to as little as 30 percent (depending on when you start taking these benefits).
If you worked and contributed to Social Security, then don't expect to receive two sets of payments. The program will automatically give you the higher of the two benefit amounts.
This is particularly important for couples where one person was the breadwinner and the other one stayed home. If the income-earner applies for benefits as early as possible, then it could create a scenario where the non-working spouse will be locked into the lowest possible payments available.
I can recall this happened to a friend of my grandma. The husband had started taking Social Security benefits as early as possible and then passed away a few short years later. This, unfortunately, locked her into only receiving a spousal benefit of around $300 per month in Social Security – barely enough to pay for groceries!
Divorced Spouses
If you were married to someone for at least 10 years and then divorced, then you may still be entitled to spousal benefits. The divorce needs to be two years or older, and both you and your ex-spouse need to be at least age 62 to collect benefits.
If you get remarried, then you'll no longer be able to collect benefits through your ex-spouse. However, if the new marriage is less than 10 years old, then you can collect the higher of the two payments (either your ex-spouse or the new spouse).
Death Benefits
If someone close to you has passed away such as a spouse or parent, then Social Security will also pay out a small death benefit. Currently, this is a one-time payment of $255.
Payments will typically go to the living spouse or child (if there is one). Under certain circumstances, a divorced spouse may also be eligible to receive this payment.
How Does Social Security Get Taxed?
Generally speaking, your Social Security benefits are taxable. But the exact amount will depend greatly on how much other income you have coming in and what your tax filing status is.
To give you some idea, Social Security reports that as of 2021:
Individual filers will pay taxes on 50 percent of their benefits if their combined income is between $25,000 and $34,000, or pay taxes on 85 percent of their benefits if their combined income is more than $34,000.
Joint filers will pay taxes on 50 percent of their benefits if their combined income is between $32,000 and $44,000, or pay taxes on 85 percent of their benefits if their combined income is more than $44,000.
Married but separate filers will pay taxes on all of their benefits regardless of their combined income level.
For Social Security purposes, "combined income" is defined as:
Your adjusted gross income + nontaxable interest + ½ of your Social Security benefits
For example, when I retire, most of my retirement income will come from 401k and IRA withdrawals. Since my wife and I are joint filers and our income sources will push our adjusted gross income well beyond $44,000, we'll more than likely have to pay taxes on at least 85 percent of our Social Security benefits.
Can I Work and Collect Social Security?
It's quite common these days for older Americans to work, even if they're retired. Not only can this provide a little extra cushioning in the income department, but many experts argue that it's also good for mental health and building social connections.
However, when it comes to Social Security, working during retirement can have an impact on how much your benefits will be. Here's what you need to know:
If you're less than full retirement age and working, then Social Security will deduct one dollar for every two dollars of benefits above $18,960 (as of 2021).
In the year that you reach full retirement age and are still working, then Social Security will deduct one dollar for every three dollars of benefits above $50,520 (as of 2021).
Once it's the month where you reach full retirement age, you can then start collecting your full benefits regardless of how much you're working. On top of that, Social Security will recalculate your benefits to make up for any reduced payments caused by working.
This is great news for someone like myself who plans to take full advantage of working part-time or having a side hustle when I'm older. Not only will I be able to earn a little extra money from working on activities that I know I'll enjoy, but I'll also be secure in knowing that I won't be missing out on any Social Security benefits (as long as I wait until full retirement age).
Will Social Security Still Be There When I Retire?
Perhaps the most loaded question on the topic of Social Security is whether or not it will even be around by the time you retire (and therefore should you even put any effort into thinking about it).
In short: Yes, Social Security will still exist by the time you're in your 60s. However, what it will look like or how much it will pay out is entirely yet to be determined.
According to the Social Security Board of Trustees 2020 annual report, the trust fund surplus is estimated to be depleted by 2035. This is mainly due to the population in the U.S. not increasing as rapidly as it once was after World War 2 (the "baby boomer" generation). Since there are now more older Americans than ever before relative to the number of younger workers paying into the program, more money is going out than coming in.
However, that doesn't mean the whole program is dead. Remember that the income for this trust fund comes from the current workforce paying FICA. Therefore, Social Security estimates you should still be able to expect about 79 percent of the benefits that you're entitled to.
So, if you were expecting $1,000, you might get roughly $790. While that's not the full amount, it's still better than the big-fat zero critics of Social Security often try to advertise.
The big takeaway from this whole situation is that the design of Social Security is fundamentally flawed and in need of an overhaul. Again, this is why you'll often hear more proactive critics calling for some type of reform like the privatization of Social Security benefits or a system more like what you'd find in European countries.
Is Social Security Enough for Retirement?
For most people, no, Social Security alone is not going to cut it for retirement.
If you don't think so, remember that the average Social Security retirement benefit is $1,543 per month. That works out to just $18,516 per year. According to the ASPE, that's just slightly above the poverty line for 2 people.
However, you have to keep in mind: Social Security was never intended to be your sole source of retirement income. It originated during the Great Depression as a way to provide older and disabled Americans with just enough money to prevent them from starving and becoming homeless.
At the same time, the government also made it clear that individuals still needed to do their part to prepare for the future. For many years after the Great Depression, this was accomplished through workplace pension programs until those programs were replaced by the modern retirement plans we have today.
How Much Should I Be Saving Then?
This is another question that will depend entirely on you and your situation.
I believe that the first question you need to ask yourself is: How much retirement income do I think I'll need once I'm retired? From there, you can figure out how much you'll need to save to get there.
For instance, my wife and I are planning our retirement income to be $90,000 per year (or $7,500 per month) before taxes. That should cover all of our living expenses plus a little extra wiggle-room for fun things like travel and hobbies.
Using the 4 Percent Rule, we can easily calculate that we'd need a nest egg of:
$90,000 / 0.04 = $2.25 million
Of course, that's just us. Our figure is based on years of budgeting and lifestyle adjustments – both upwards and downwards. You might say we've reached a happy medium where we've cut out a lot of unnecessary spending but are still free to basically go and do whatever we want.
To achieve our goal, I've been purposely maxing out as many of our retirement accounts and saving as much as possible. Generally speaking, this is a complete overshoot. But it's a strategy that will help us to reach our goal as quickly as possible – maybe even with a little extra cushioning.
You might find that saving 15 percent, 20 percent, or even 30 percent of your income will help you to reach your nest egg goal. You can also use a free online calculator such as this one to help you figure out how much you should be saving each month.

Where You Should Be Saving Your Money for Retirement
Believe it or not, the government wants you to save for retirement. (The more you can provide for yourself, the less you'll look to them for assistance.) That's why the IRS has lots of tax-advantaged incentives – to encourage people to be proactive.
Here is a brief list of the retirement tools you have at your disposal:
401k. If you work for an employer that offers a 401k plan, then you're allowed to save up to $19,500 per year tax-deferred (or $26,000 if you're age 50 and older). Similar plans include a 403b and 457.
IRA. An Individual Retirement Account can be opened at virtually any financial institution of your choice with tax-deferred contributions. You're allowed to save up to $6,000 per year (or $7,000 if you're age 50 and older).
Roth-style accounts. If you'd prefer to pay taxes on your contributions now and instead make tax-free withdrawals when you retire, then you can opt to open a Roth-style 401k and IRA. Roth 401ks are only available if your employer has this option. Roth IRAs are available virtually anywhere you can open an IRA.
Self-employed accounts. If you work for yourself or own a business, then there are special self-employed retirement plans available. These include the Solo 401k, SEP IRA, and SIMPLE IRA.
Taxable stocks and ETFs. Though they're not tax-deferred, stocks and ETFs (exchange-traded funds) that produce capital gains and dividends will be taxed according to different rates than regular ordinary income. This can be very beneficial, especially if you've already maxed out your other accounts.
Remember: Everything you save is in addition to the Social Security benefits you'll receive. Therefore, the more you contribute to these accounts, the more retirement income you can expect to enjoy.
Should I Even Consider Social Security in My Retirement Planning?
Absolutely! Even though the Social Security trust fund surplus will be depleted by 2035, that doesn't mean your benefits will drop to zero. It just means that they'll be reduced.
While it can be disappointing not to get your full entitlement, even at 79 percent these benefits can play a significant role in your retirement planning efforts – perhaps more than you might think!
Shaving Years Off of Traditional Retirement
Let's take a "typical" retirement scenario and demonstrate how Social Security can be a positive influence.
Let's say you earn $60,000 per year and save roughly 15 percent of your income into a retirement plan that earns an average of roughly 7 percent per year. Running the numbers:
According to the 4 Percent Rule, you'd need a nest egg of about $1.5 million to retire
It will take approximately 37.5 years to reach your goal.
Now, let's add Social Security to the picture. Even at a reduced 79 percent benefit, the average working American could expect to receive about $1,219 per month or $14,628 per year. Putting this into the equation:
That means your nest egg really only needs to be ($60,000 – $14,628) / 0.04 = $1,134,300
Saving and investing using the same parameters as above, you'd reach this amount in 33.8 years.
So, when all is said and done, Social Security just shaved 3.8 years of working and saving off of this hypothetical timeline. To a person in their 60s who's ready to be done working, that would be some very welcomed news!
Providing Security During F.I.R.E.
Even for someone like myself who plans to reach financial independence in his 40s, Social Security is going to be a big help in accomplishing this. That's because those extra payments will bolster my nest egg right when I need it to.
Let me illustrate how this would work:
Once we reach our nest egg target of $2.25 million, if I withdrew 4 percent each year for the next 50 years, my portfolio would have a 77.2 percent chance of survival. Frankly, that doesn't make me feel very secure and would most likely mean I should lower my withdrawal rate to something less (like 3.5 percent). But if I did that, then we'd have to save up a much bigger nest egg. Frustration!
Now factor in Social Security. If I assume our benefits will be roughly $15,000 per year and start to pay out around the time I reach full retirement age, then our portfolio survival rate jumps up to 92.1 percent thanks to this delayed input of funding. 92.1 makes me feel a whole lot better!
You can try these scenarios or any other numbers you'd like using a free online tool called FIRECalc.
The takeaway: Yes, your Social Security benefits will be reduced. But definitely don't dismiss them. They could be just what you need to help ensure that you'll have a long and successful retirement.

The Bottom Line
Social Security is a federal program designed to assist the American elderly, disabled, and their survivors. It's not meant to be a sole means of retirement income, but rather a small supplement that can be used to cover basic needs like food and shelter.
Throughout your working years, the taxes you'll pay per FICA will fund Social Security and Medicare. These contributions will go towards paying benefits to current retirees, just as your retirement benefits will one day be paid by the younger workforce.
During your working years, you'll also earn credits for every year your income is above the threshold set by Social Security. You'll need 40 credits to be eligible for future payments.
Your Social Security retirement benefits will be based on your highest 35 years of earnings. You can start collecting your monthly benefit starting at age 67, or you can opt for a reduced version starting at age 62. Alternatively, you can get an increased benefit if you delay your payments as late as age 70.
Depending on your other sources of income, a portion of your Social Security income may not be taxable. Your benefits might also be reduced if you're working part-time or have a side hustle.
Even though Social Security has publicly made it known that its funds will be exhausted by 2035, the program will still likely payout 79 percent of eligible benefits into the future. While that may not seem like a lot, it can certainly help some people to retire sooner than they think. You can even help to supplement your social security payments by investing on your own through a 401(K), IRA, or ETF.
I take a lot of comfort in knowing that Social Security will assist in preventing me from exhausting my nest egg and allow me to enjoy many years of financial security.