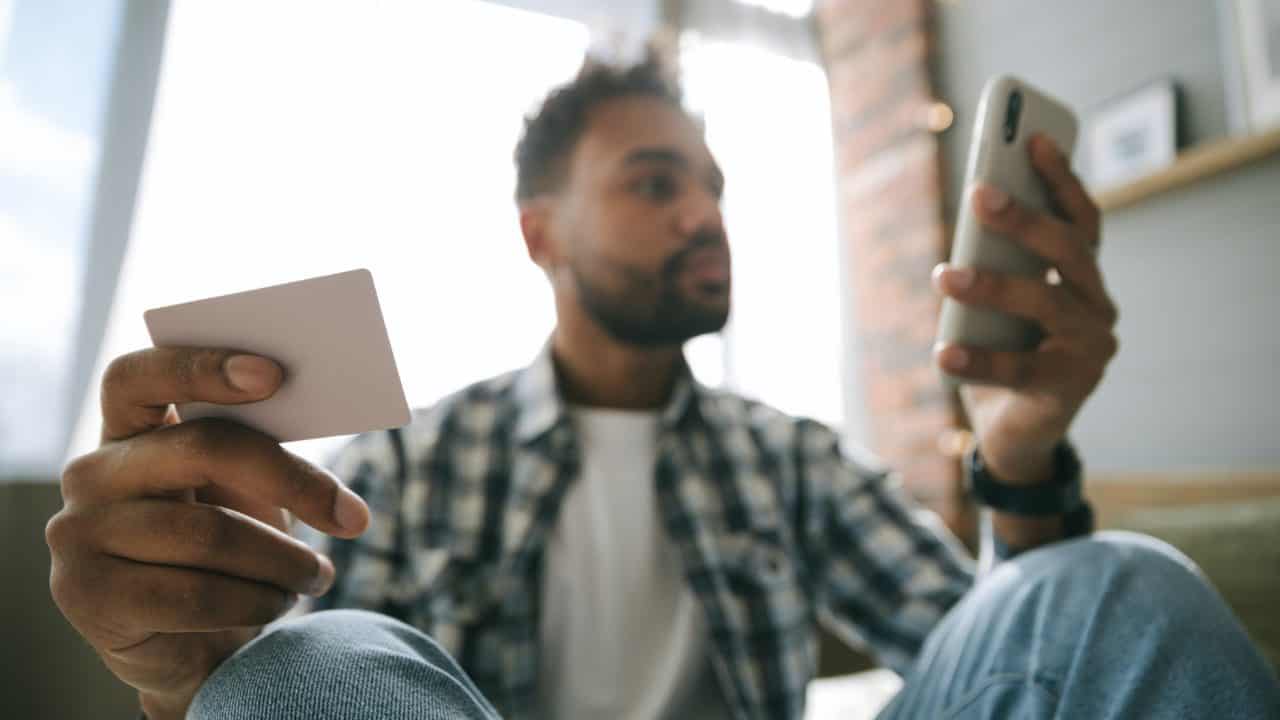 Disclaimer
We only endorse products that we truly believe in. Some of the links below may earn us some extra guac at no additional cost to you. Please pass the chips & thank you for feeding our habit.
During my first few years as an adult, I set a few lofty financial goals for myself like buying a new car and purchasing my first home. I worked hard to save up for the down payment and met with a lender to discuss my options.
Imagine my shock when they told me that even though I had the money to make those purchases, I didn't have the credit to back it up.
The truth was that I had no idea what credit was or how to have good credit. Perhaps more importantly, I didn't really know how to avoid developing bad credit. I had a lot to learn when it came to establishing good credit and achieving those goals I set for myself.
The good news is that with a few key habits, you can establish good credit for yourself right off the bat. It's actually better to have no credit right now than to have bad credit. No credit can evolve into good credit by establishing healthy patterns and financial behaviors. On the other hand, bad credit can be a challenge to correct.
If you are ready to tackle your credit, this guide will help you figure out everything you need to know to avoid bad credit and start establishing a good credit history for yourself.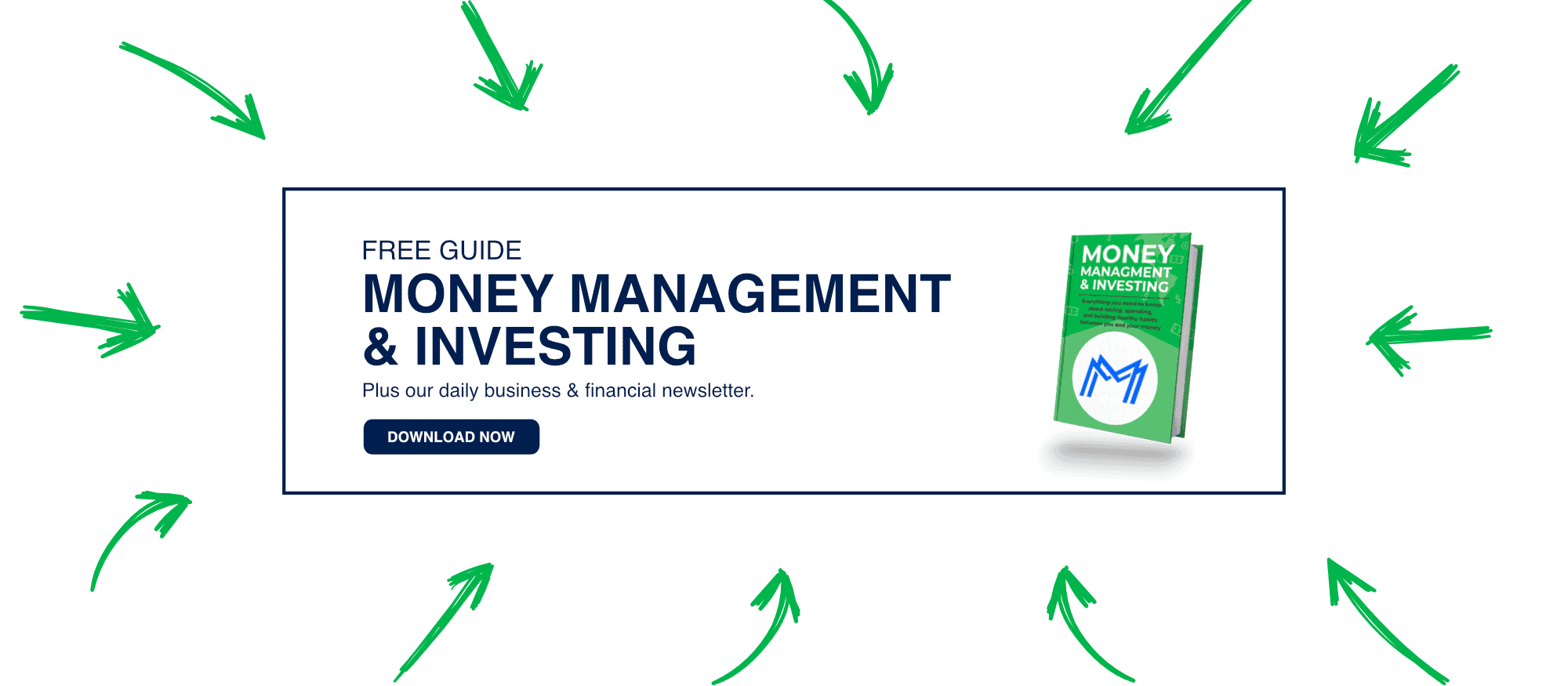 What is Credit?
Before you can learn how to avoid bad credit, you probably need a crash course in just what credit is. Credit is a measurement used by lenders to determine how likely you are to repay money that you borrow.
The understanding is that they will lend you the money now and you will make regular payments on an agreed-upon schedule until the debt is repaid.
For example, if you take out a mortgage (a loan for a house), then you will repay that debt in the form of your monthly mortgage payment over the next thirty years until the debt is paid. The same is true for auto loans and personal loans.
Most lenders are looking at your FICO credit score when they determine whether you are able to borrow money from them. These scores range from 300 to 850 with higher numbers indicating a better score. The higher your FICO credit score, the more likely lenders are to allow you to borrow money from them in the form of loans or credit cards.
Higher credit scores also typically qualify for better terms on those loans such as lower interest rates. Interest rates are the fees that a lender charges for allowing you to borrow money. This is how lenders make money by issuing loans.
You will also face interest rates on your credit cards if you don't pay the balance in full every month. However, your interest rate (usually expressed as annual percentage rate or APR) may be lower if you have a higher credit score.
Credit is determined by evaluating five key areas of your financial health. Each one makes up a specific percentage of your score:
Payment history (35%)
Credit utilization or amounts owed (30%)
Length of credit history (15%)
New credit (10%)
Credit mix (10%)
Payment History
Payment history makes up the bulk of your credit score. In this category, lenders are looking to see whether you have a history of making your bill payments on time. When you miss a payment, it shows up on your credit report for lenders to see.
Too many missed payments send up red flags that you may not be a responsible borrower. Making timely payments is one of the easiest ways to promote good credit and to avoid bad credit.
Credit Utilization
Credit utilization is a fancy term that means how much of your available credit limit is currently being used. Let's say that you have a credit card with a credit limit of $5,000. You consistently carry a balance of $2,500 on the card.
This would give you a credit utilization of 50 percent. This applies to revolving lines of credit like credit cards rather than installment loans like car loans.
A lender wants to see that you responsibly use the credit that is given to you. When you max out your credit cards and your credit utilization is too high, it is another red flag for lenders. Most of the time, it is ideal to keep your credit utilization around 30 percent or less.
This means you may need to pay down some of your credit cards to get into a more acceptable range.
Length of Credit History
If you are just starting out and currently have no credit, this can be a difficult way to build up your credit. Lenders want to see that you have a few years of responsible borrowing under your belt.
Those who are just starting out probably have zero lines of credit open or their accounts are relatively new. The best thing to do is to take out one or two credit cards and hold onto them for the long haul.
I still have the very first credit card I ever opened. Why? This card has my longest credit history attached to it. If I close the account out, I lose access to this prime credit history. As a result, my score may suffer temporarily. Rather than risk it, I choose to keep the account open and in good standing even if I could qualify for a better credit card with more perks now that my credit has improved.
New Credit
New credit is one of the smaller portions of your score, but it still is worth talking about. In the beginning, you have to apply for new lines of credit so you can practice borrowing. The trick is to apply only for one or two lines of credit.
Applying for tons of credit cards or loans at once will prompt lenders to look at your account a little harder. They will wonder why you need so many lines of credit and will question whether you are capable of repaying it. This is yet another red flag for many lenders.
After I found out I had no credit at all, I opened up a single secured credit card. I faithfully used it month after month to purchase necessities like groceries and gas. Even though I had only one card at the time, it was still enough to give me good credit when I responsibly used it. You don't need to apply for tons of new credit lines to boost your score. One or two lines are sufficient when you plan to use them responsibly.
Credit Mixture
Lenders like to see that you have a good credit mixture, though this may not be as important to you in the beginning. This means that you have multiple types of loan products such as revolving lines of credit (credit cards) and installment loans (mortgages or car loans).
They want to see that you can responsibly pay back multiple types of products and manage them efficiently.
However, it can be hard to qualify for all of these different loan products if you have no credit to your name. Instead, focus on maximizing the money you are able to borrow by using it responsibly.
Whether that means paying back your car loan on time each month or not maxing out your credit card, make sure you are setting up good habits with your payment history and credit utilization.
How to Avoid Bad Credit
Now that you know what credit is and how it's calculated, you need to know how to avoid developing bad credit. These tips and tricks will get you started on the right financial footing to have long-term success and help you to meet those goals.
Make Timely Payments
Because the bulk of your credit score is made up by your payment history, it probably comes as no surprise that the top tip to avoid bad credit is to make timely payments. Each missed payment is another mark on your credit report.
Too many of these marks can lead to a serious decrease in your credit score that can be difficult to recover from. Developing good credit means making payments should be your top priority.
Whenever possible, I like to set all of my bills to autopay. This ensures that I never have to give a second thought to whether my bills are getting paid. They automatically get drafted from my checking account on their due date faithfully without any action on my part.
Not all bills are eligible for autopay though. For example, I like to make sure that my credit card is paid in full every month. This means that I have to go through and manually pay my bill at the end of the month. I set recurring alarms in my phone to remind me when those payments are due.
The reminders usually come a couple of days before the due date so that I have plenty of time to sit down, log onto my bank account, and make a payment. I always set the alarms to go off in the evening or first thing in the morning when I know I will be home to make those payments.
Minimizing Loans
Your credit utilization is the second key factor in determining your credit score. If you want to avoid bad credit, you should try to minimize the loans you take out. You don't want to borrow every penny that a lender offers you. Not only is this bad for your credit utilization, but it can also hurt your credit if you take out a lot of loans all at one time.
Sometimes, taking out a loan is a necessity. This might be the case if your old clunker breaks down and you need a new car to make it back and forth to work. Taking out a new auto loan may be your only solution if you don't have enough in savings to pay cash.
However, you should really evaluate whether you need that new loan or new line of credit before simply accepting it.
You also do not want to apply for multiple lines of credit all at one time. Each time you submit a new application, the lender performs what is known as a hard inquiry which gives them access to your full credit history. Unfortunately, this type of inquiry knocks a few points off your credit score each time.
Certain types of loans such as auto loans and mortgages do let you shop around to make sure you get the best rates. You typically have a two-week window to shop around and multiple inquiries will be counted as just one. To avoid this dip in your credit score, only apply for lines of credit that you absolutely need. Alternatively, apply for just one or two credit cards if you think they can help to boost your score.
Prevent Overspending
After paying your bills, your credit utilization is the most important factor in determining credit. Those with bad credit typically max out the money they are allowed to borrow. I know when I got my first credit card, I was spending money on everything under the sun.
At first, it felt like free money until I got the bill in the mail at the end of the month. When you borrow money, you will eventually have to repay it. Credit cards are not a source of new income for you.
Avoiding bad credit can be simple. One key way to do that is to avoid overspending. Never spend more money than you can afford to repay. Quickly, I learned to only purchase things on my credit card that I was going to buy anyway.
For example, I used it to purchase groceries or gas. I did not use my credit card to go on a shopping spree for new clothes or to purchase that latest tech gadget. I made sure that I could pay my bill in full and on time at the end of every month.
Paying your bill off monthly has two great effects on your credit. First, you made the payment on time which is great for your payment history. Second, it keeps your credit utilization low since you will have no balance carried forward at the end of the month.
As an added bonus, this also means that you won't be paying that pesky interest since you aren't carrying a balance.
Create Good Spending Habits
While lenders won't always be looking at your bank account balances, creating good spending habits now can lead to better credit for you in the future. If you are wise with your spending and saving now, there is a greater likelihood that you will be able to continuously pay your bills on time each and every month.
How do you make sure that you are establishing good spending habits? You need to create a detailed budget that defines what you owe on each of your bills each month.
Keep track of what you're spending so that you can pay off those bills at the end of the month and still put some money back in savings. This makes it less likely that you will be strapped for cash one month and have to miss your credit card payments.
If you aren't sure where to start with your budget, you can use the same method I did. Print out a copy of your last few bank statements. Go through them with an eagle eye to spot expenses. This also helps you to establish when your bills are paid, which ones are already set to autopay, and which ones still need to be automated.
Creating good spending habits ensures that you will live within your means. It means that you won't have to resort to credit cards to sustain your lifestyle which can set you up for financial disaster and bad credit.

Setting Yourself Up for Good Credit
While I may not have had any credit in my early adult years, I was able to earn good credit and meet my goals just a couple of years later. I applied for a new credit card, paid off the balance at the end of every month, and adjusted my spending habits so that I was living within my means.
All of this contributed to my ability to purchase a home and get that new car since my old one kept breaking down.
Avoiding bad credit is only possible when you set yourself up with healthy habits to begin with. Prioritize making on-time payments, minimize your borrowing, and prevent overspending. Spend some time getting to know your finances so that you can ensure you have money left to pay all your bills at the end of the month.
With some of these tips and tricks at your disposal, you will be well on your way to developing an excellent credit score!