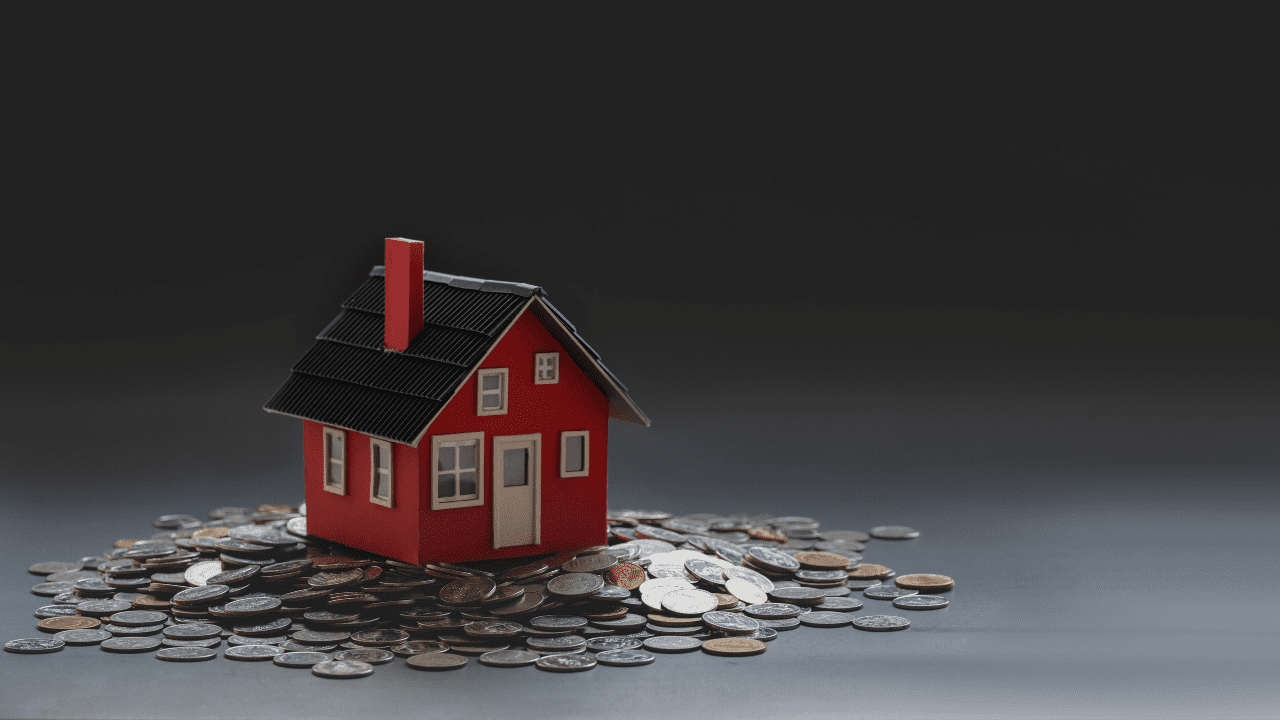 Disclaimer
We only endorse products that we truly believe in. Some of the links below may earn us some extra guac at no additional cost to you. Please pass the chips & thank you for feeding our habit.
Finding the home of your dreams is only a part of the home-buying process — it's not as simple as scrolling through Zillow.
In fact, first-time home buying involves a lot of moving parts: budgeting, loan approval, negotiating, inspections, appraisal, closing — and massive paperwork. And the entire process can take a few weeks to a few months, all while signing checks for thousands of dollars.
That's why we want to help you streamline the process by showing you all the steps to buying a house.
How To Buy A Home For The First time
Buying a home takes an average of 4 ½ months for most people. There are a dozen steps to buying a house that can make the process look complicated and intimidating.
To ensure the home buying process goes as smooth as possible for you, we've prepared a full home buying process checklist that covers all bases from start to end.
Pros and cons of homeownership

Budgeting

What you can afford

What do you qualify for

Comparing different loan types

Choosing the right lender

Getting pre-approved

Finding a realtor

Hiring home inspection

Negotiating

Closing the deal
Before Buying A Home – Consider The Pros And Cons Of Homeownership
The first thing you'll want to consider as a first-time homebuyer is the pros and cons of homeownership.
Like anything, there are upsides and downsides to being a homeowner, and you want to be sure you aren't turning a blind eye to any con.
Pros
Building Equity
Unlike renting, owning your home is a good investment. When you rent, you never have the opportunity to get any of your hard-earned money back.
However, when you own your home, you have the potential to build equity and eventually own it!
Moreover, you can tap into your equity if needed for financial needs or sell your home for a profit if the market is good and you're looking to move.
Tax Deductions
One pro of being a homeowner is the possible tax deductions you can claim. Homeowners may deduct the interest paid on a loan that's used to buy, build, or repair their home.
This is called a Mortgage Interest Deduction and means you can deduct all of the interest you paid on your home loan if it's $750,000 and under.
You can also deduct late fees paid on your mortgage loan and prepayment penalties.
You Make The Decisions For Your Home
Being able to make the decisions of your home improvements, such as renovating, painting, decorating, landscaping, and more, is a huge pro of being a homeowner.
I love being able to do what I want in my home without having to ask someone's permission. And I don't have to pay additional rent for my pet!
Cons Of Homeownership
You Pay For All Repairs And Maintenance
Unlike renting, you have to front all of the costs and deal with getting things fixed and maintained.
Electrical issues, plumbing problems, landscaping – a home is a living organism and requires constant work that can cost thousands of dollars.
So you need to be sure to have the budget for regular maintenance, and an emergency fund account for any unexpected repairs.  
Large Upfront Costs
Purchasing a home is expensive and can require large upfront costs such as a down payment, home insurance, and closing costs.
Saving money before purchasing your home while paying for a place to live may prove difficult.   
The Steps To Buying A Home For First Time Homebuyers
It's natural to not know what you're doing when buying a home.
After all, it is your first time! However, that isn't an excuse to lose money or spend more than you should.
Here are the 10 steps to buying a home that all first time homebuyers should pay close attention to.
1. Create A Budget For Home Buying
Before you start shopping, make sure you understand the total cost of purchasing a home.
Buying a home costs much more than the upfront selling price, and to budget accurately, you'll want to understand all the incurring expenses. For example, typical home-buying costs include:
Down payment:

A down payment is the portion of the home price you'll pay upfront, usually without financing. The more money you put down at the time of purchase, the better off your financial future will be.
Putting a downpayment of at least 20% toward your home guarantees that you can avoid the costs of Private Mortgage Insurance, which usually runs about 1% of the total loan amount.
Also, a healthy downpayment also lowers your monthly mortgage payments and significantly reduces the amount of interest you pay overtime on your mortgage loan.
Closing costs: Closing fees refer to all the fees required to close on your new home. These fees are often split between you and the seller, and usually add up to between 2% – 5% of the total cost of your home.
For example, closing costs on a $250,000 home will probably cost you between $5,000 – $12,500.
If you can pay the closing costs upfront, instead of rolling them into the loan, you'll cut your interest costs and save quite a bit of money.
Reserves:

Mortgage companies usually require you to verify that you will have at least two months (sometimes more) of mortgage payments in your bank account after you purchase your home. These savings are called "reserves."
Although mortgage companies typically only require two months of reserves, we recommend you have at least six months of living expenses in your savings account before purchasing a home.
Miscellaneous expenses:

Other expenses related to home-buying that aren't part of your closing costs include: survey and appraisal fees, private home inspection fee, one year of homeowner's insurance, and six months of taxes that are usually required upfront.
Once you understand all the expenses involved and are sure that you're financially ready to buy a home, it's time for the next step.
2. Calculate How Much Home You Can Afford To Buy
We're all guilty of desiring to live like a rockstar as first-time homebuyers, but you need to be realistic about how much home you can really afford.
Just because you may get approved for a mortgage loan doesn't mean you can technically afford it.
This is known as being "house poor". Basically, you are living above your means and are struggling to get ahead because you have too large of a house payment.
You remember the 2008 economic crisis, and how the housing market crashed? Well, surely the bankers were to blame, but the homeowners played a significant role too.
3. Understand What You Qualify For
When you're first-time home buying, you need to be sure you are able to qualify before applying for a mortgage loan. To be considered for a home loan, you need to meet quite a few financial prerequisites.
First of all, you need:
Employment verification

A debt-to-income of 36% or lower. 
Then, you will most likely need a down payment depending on the type of mortgage loan you are qualifying for.
As a first-time homebuyer, I was able to get qualified for an FHA Loan, and my down payment was only 3.5% rather than the required 20% of the home price like some loans require.
However, although I didn't pay 20% down, four years later I had paid over $5,000 in Private Mortgage Insurance.
I ended up refinancing into a conventional mortgage to remove PMI from my loan. This is the only way to remove PMI on a government-insured loan.
If you have PMI on a conventional loan, it will be removed once you reach 80% home equity on your loan balance. 
If I would have prepared by saving a 20% down payment, I could have saved thousands of dollars and had more equity in my home, to begin with.
Ensuring you are qualified before purchasing your first home can help save you time and money. 
4. Compare Loan Types
Next on the home buying process checklist is comparing loan types to find out to find which one best suits your financial situation.
Like many first-time home buyers, I opted for a government-insured loan such as an FHA Loan because I didn't have to put down a large down payment. 
I personally always choose a fixed-rate mortgage rather than an adjustable-rate mortgage because it's easier to budget over the life of the loan, and you don't have to worry about the introductory rate maturing and increasing to where you are no longer able to afford your payment. 
A fixed-rate loan is when you have a set rate over the life of the loan, whereas an adjustable rate is a variable rate loan.
On our previous home, we had a 5/1 ARM loan, which meant that we had a locked interest rate for the first five years, then it adjusted to the current market rate after.
This made our payment almost unaffordable!
And it definitely was a mistake I could have avoided if I had gone with a fixed-rate mortgage instead.  
Comparing loan types can ensure you get the right mortgage loan based on your budget and financial situation.
There are many first-time home buyer mortgage loans and programs to choose from. Some first-time homebuyer programs are:
FHA Loan

VA Loan

USDA Loan

Fannie Mae or Freddie Mac

State First-time Homebuyer Program
Be sure to research them thoroughly before purchasing your first home.
5. Always Compare Lenders
After you find the correct mortgage loan, then it's time to compare lenders. I wish I would have done this key step because I may have been able to find a cheaper rate and saved money on my monthly payment.
One of the best ways to compare lenders and rates is by using a mortgage comparison site like Credible.com*.
With Credible, you'll find rates from multiple lenders in minutes. By comparing lenders, you can save thousands of dollars by getting a lower rate.
6. Get Pre-Approved
Some first-time home buyers start with getting pre-qualified but getting pre-approved is more beneficial when purchasing your first home.
But pre-qualification is only a quick estimate of what you can probably afford based on your name and income.
In comparison, a pre-approval is an actual approval from the lender based on all financial qualifications necessary to get approved for a mortgage loan.
To get pre-approved, you will fill out a mortgage application, have a hard credit check, and provide information such as debts, assets, income, and employment history.   
This is essential when purchasing your new home because if you find a home, you would like to put an offer on your pre-approval letter that can give you an advantage.
The pre-approval letter is typically valid for only 30 days, which poses a small problem, since buying a home usually takes many months. This means you have to go through the pre-approval process several times, which can be time-consuming.
7. Find A Realtor
Speaking of realtors – purchasing your first home can be overwhelming, and getting a realtor can be a huge help.

When I was shopping for my new home, I was spending too much time trying to filter through all the houses that didn't meet the criteria of what I was looking for.
So, I decided to get a realtor and discuss my desires for my first home so she could search for me and send me properties that fit my needs and wants.
This was a major help because she found properties that I didn't even know were for sale. 
Real estate agents typically charge a commission of 3-6%, but the sellers usually pay their fees (and often build them into the price of the home).
8. Get A Home Inspection
I would never purchase a home without getting a home inspection first.
There may be underlying issues that you are unaware of, and getting a home inspection before purchasing your first home or any home can save you from getting stuck in a home with unexpected issues.
A home inspector can discover:
Mold

Plumbing leaks or issues

Electrical problems

Roof damage

Foundation issues

Asbestos & more
For example, my home inspector advised us that the vapor barrier beneath the house needed to be replaced.
This informed me of an unexpected issue and prepared me for the expense so I could calculate whether I could afford to fix it or not.
If there are issues you want to be addressed, you can request the seller to fix them before closing or deduct the cost from the purchase price.
Not everyone will agree to this, but it doesn't hurt to try to save money from unexpected costs. 
9. Negotiate The Home Price
Timing significantly affects home prices. At any given time, we can experience a buyer's market or a seller's market.
A seller's market:

When there are more buyers than homes, this creates a shortage that raises home prices and gives sellers more negotiating power.

A buyer's market:

When there are a lot of sellers, but not a lot of buyers and home prices drop, you, the buyer, have more power to negotiate the price.
During a buyer's market, it's acceptable to make a low offer on a home, even if your real estate agent is hesitant.
Remember, agents get paid more commission when you buy at higher prices, so it's natural for them to resist submitting super-low offers.
During a seller's market, you should still negotiate the price of your home, although you won't have as much maneuvering power as you would during a buyer's market.
But regardless of what phase the housing market is in, you should try and negotiate yourself a 7-day contingency period.
This allows you allows you to inspect the home and back out of the deal, for any reason, without any recourse.
10. Close The Deal
Now that all the steps to buying a house are done, you're ready to close on your mortgage! 
Before closing, you will receive a closing disclosure from your lender. Be sure to review this thoroughly to ensure the loan's final terms match what you applied for.
Checking the interest rate, closing costs, and terms can prevent issues when you go to the formal loan closing to sign the paperwork for your mortgage loan and become the official owner of your new home. 
At your mortgage closing, you will sign quite a bit of paperwork that includes the promissory note, a deed of trust, and closing disclosure.
The promissory note is the legal agreement to pay your lender, a deed of trust puts a lien on your property to hold as collateral for your mortgage loan, and a closing disclosure is a list of the final credits and charges on the contract.
How Much Money Do First Time Homebuyers Need For A Downpayment?
The downpayment you make on your new home can have a powerful impact on your financial future.
In this section, we explain why we recommend putting a downpayment of at least 20% on your new home.
Some people put the least amount of money possible down on their home purchase.
They take advantage of special offers or guidance from their bankers, who often encourage them to spend less on the down payment so they can keep more money in the bank for emergencies or renovations. 
Other people save up their money until they can put at least 20% down on the new home loan because they know that a larger deposit means lower mortgage payments and less interest payments.
Most bankers want you to put the least amount of money down. If your banker is sweet-talking you into taking out that mortgage loan before you have a 20% downpayment, there's a good reason — and it doesn't have to do with your well-being.
Bankers are in the business of making money, and bigger loans mean higher profits for them ($$$ higher interest earnings $$$).
If you make a downpayment of 3% instead of 20%, that's an additional 17% you have to finance – and your bank earns profits on it. 
For example, if you purchase a $200,000 home with a 3% down payment of $6000 (instead of 20% payment of $40,000), your bank earns an additional $18,000 over the lifetime of your mortgage.
Additionally, when you make a low down payment on your home, the banks put you in a higher-risk category and require you to pay for private mortgage insurance (PMI).
PMI rates are based on your total loan amount, and usually cost about 1% of your total loan  – that's an additional $2000 on a $200,000 home.
When you put a downpayment of at least 20% on your home, you can request to waive the private mortgage insurance, saving you one percent of the cost of your home.
Buying A Home – First Time Homebuyers Can Be Pros, Too
By following this beginner's guide to buying a house, you can avoid expensive first-time homebuyer mistakes and ensure you are buying the best home that fits your wants and needs. 
Always know how deep your pocket is and don't fall under a Realtor or Banker's charm. Also, don't skip any of the steps to buying a house even if it seems unnecessary at the moment. Good luck!
*Advertisement from Credible Operations, Inc. NMLS 1681276, not available in all states. Click here for important information about Credible's licenses.