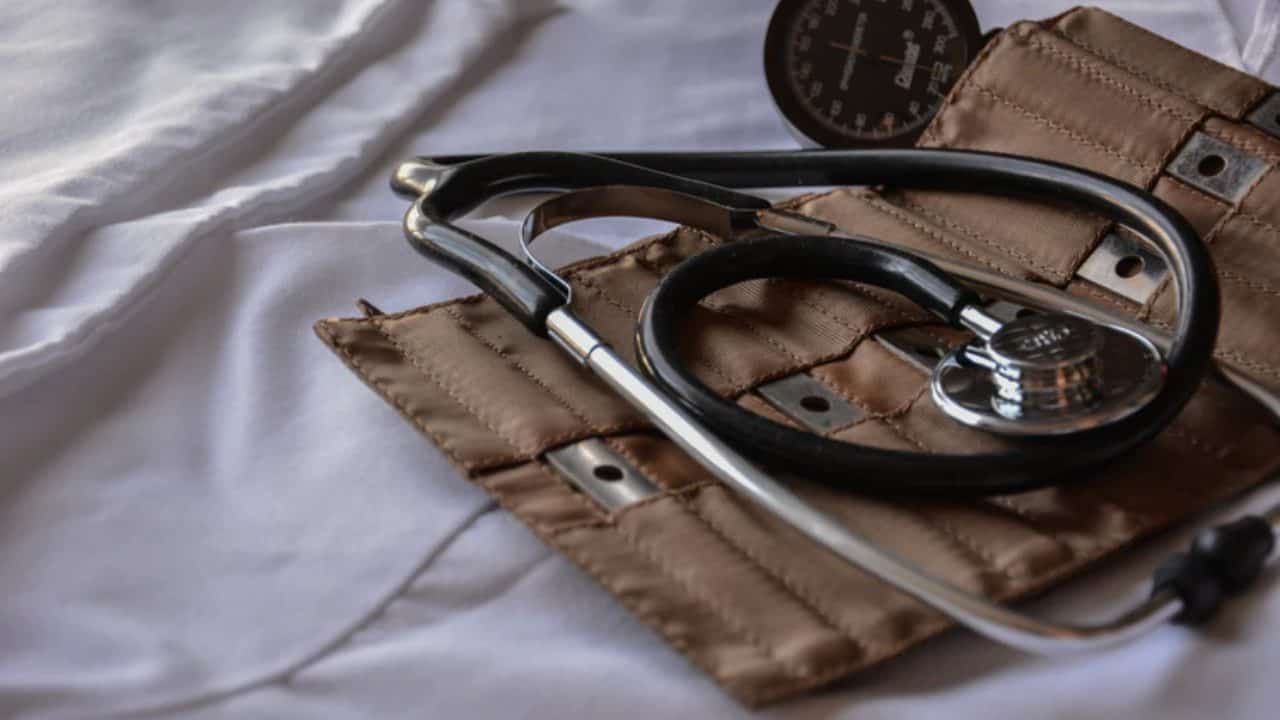 Disclaimer
We only endorse products that we truly believe in. Some of the links below may earn us some extra guac at no additional cost to you. Please pass the chips & thank you for feeding our habit.
When I was in my early twenties, I didn't think that I could afford health insurance. I went along without it for years before I fell ill and required medical care. Unfortunately, I knew I couldn't afford to rack up a bunch of medical debt so I put off seeking treatment until I could enroll in health insurance in the new year.
It was a long wait with excruciating symptoms that left me feeling miserable for months. I finally understood the importance of health insurance, and I have never been without it since that time.
Now that I have been diagnosed with a pre-existing condition, health insurance is more important to me than ever before. It helps me to cover the cost of my routine visits and my medications.
In exchange for a small monthly premium, I can seek medical treatment whenever I need without having to worry about how much it's going to cost me. I have a clear answer for what I pay for doctor's appointments, medications, and more.
And, even though I have to pay something, I'm still saving some money on my care compared to what I'd have to pay out of pocket if I didn't have health insurance.
Health insurance is extremely important, no matter how old you are or how healthy you might be. You need to know how to find coverage that works for you and your budget.
It is an added expense to account for each month in your budget, but it could save you thousands. Fortunately, there are a few ways that you might be able to save on the costs of your insurance.
If you are ready to prioritize your health, here is your guide to finding affordable health insurance.

What Does Health Insurance Do?
Many people wonder why health insurance is such a big deal. For those who are young and healthy, it may seem like a frivolous way to waste hundreds of dollars a month. That was how I viewed it before I got sick and could not afford proper healthcare.
You never know when an emergency may strike. Without health insurance, you could rack up some serious debt from an unexpected hospitalization, a broken arm, or just an infection that requires antibiotic treatment.
What does health insurance actually do?
Health insurance helps to protect you from paying full-price for your medical services. They often negotiate lower rates with doctors and hospitals for those who are considered in-network. Healthcare providers who are considered in-network have discounted rates that the insurance company sets with them in advance.
You will frequently pay a copayment or a deductible before health insurance starts helping you cover your medical bills.
However, not all healthcare providers are considered in-network. Out-of-network providers may end up costing you more because the providers have not negotiated any rates with your particular insurance.
You can find out if your preferred medical provider or local hospital is in or out of the network by contacting your insurance or the healthcare network you'd like to visit.
On many plans, you will receive free preventive care including vaccines or annual physicals. This allows you to make sure that you remain healthy for the long haul.
Each month, you will make a payment to the insurance company known as your premium. This is the monthly cost of being enrolled in their healthcare plan. While this is an important aspect of your coverage, it is not the only thing to consider.
There are many plans out there to choose from, and you need to select the one that will save you the most money. Consider what services you use the most often and how much you typically spend on healthcare per year.
This can help you determine what plan is right for you based on the next three items: your deductible, your copayments or coinsurance, and your out-of-pocket maximum.
Your deductible is how much you are required to spend before your health insurance company starts to help pay for your medical treatment.
For example, a plan with a $2,000 deductible means that you will need to spend $2,000 before your insurance company kicks in their portion of your bill. The only time your deductible does not typically apply is if you are only going to the doctor for preventive services.
Your copayment or coinsurance is the payment you will make each time services are rendered after you meet your deductible. For example, you may owe a 30 percent coinsurance after the deductible is met.
This means that you already paid your deductible (in this case, you paid $2,000) and your insurance company is now going to kick in some funds to help cover the cost of your next bill. If the bill is $1,000, you will be responsible for $300 of that cost.
A copayment is a bit different. It is a fixed amount you will pay for a covered service after your deductible. For example, you may pay $20 to visit your doctor or $40 for a specialist. The exact copayment varies based on what service you need and what plan you enroll in.
Keep in mind that your deductible and copayments or coinsurance payments are in addition to your monthly premium.
You will also have an out-of-pocket maximum on your health insurance plan. This is the absolute maximum amount that you will spend annually on healthcare costs. After you reach this amount, your insurance company will pay 100 percent of the cost of your covered services.
How to Get Health Insurance (Even If Your Employer Doesn't Offer It)
Having health insurance to help cover the cost of your medical expenses is important. It can mean the difference between seeking treatment for your condition and suffering through it like I did in my early adult life.
Sometimes, it can even mean the difference between an affordable hospital bill and mountains of medical debt that can be a challenge to pay off down the road.
Some employers offer health insurance as part of a benefits package. They may offer to help pay some of the cost of your insurance if you opt for one of their available plans with their provider.
Even if they do not offer to help cover the cost, they may still make it easy for you to enroll you or your family into qualifying coverage.
To give an example, my husband's employer offers to help cover the cost of his insurance. They pay about 80 percent of his plan and the remainder comes directly out of his paycheck. On the other hand, I am self-employed and have to come up with my own coverage.
It's a different story if your employer does not offer this coverage. You will be completely on your own to find health insurance that will work for you and your budget. The good news is that finding affordable health insurance doesn't have to be difficult.
The easiest way to enroll in your own health insurance plan is to fill out an application at Healthcare.gov. This year, you can enroll in Marketplace health coverage through August 15 or if you qualify for a special enrollment period. Certain life changes will qualify you for this special enrollment period such as:
Losing health insurance through an employer
Getting married
Having a baby
Moving
All you have to do is start an application. Even before you apply, you can see all of the available plans and their estimated costs based on your income.
If you make under a certain amount (less than 400 percent of the federal poverty level), you might qualify for a premium tax credit that can help to offset the cost of your insurance. You can explore this option with a short questionnaire to determine if you qualify for a premium tax credit.

How Much Does It Cost?
If you must find your own health insurance and your employer does not help cover the cost, you may be wondering just what it is going to cost you. Unfortunately, health insurance may be a necessity but it is sometimes far from affordable.
There is some good news about your health insurance bill though. Many people can earn a premium tax credit if their insurance costs exceed 8.5 percent of the household income.
The exact amount you have to contribute to a health insurance plan varies based on your income and how close it is to the federal poverty level.
If you make between 100 and 150 percent of the federal poverty level, you are not expected to contribute anything to your health insurance costs. This means that you can walk away with free coverage due to the Affordable Care Act.
For those who make more than this, you can still benefit from premium tax credits. If you make between 200 to 250 percent above the federal poverty level, you will be expected to spend about 2 to 4 percent on your health insurance.
Thanks to the American Rescue Plan, everyone could qualify for a premium tax credit. Instead of being capped at a certain income, it is now based on what percentage of your income goes toward coverage.
Those who make more than 400 percent of the federal poverty level will be required to contribute 8.5 percent of their income toward coverage but never any more.
This is a great asset for those who want to take advantage of their health insurance options. However, you still need to know what the marketplace value of a health insurance plan could be for your family or just you as an individual.
In 2020, the average Affordable Care Act plan cost $456 per month for an individual and $1,152 per month for a family. These numbers are based on the cost before subsidies or premium tax credits take effect.
Remember that there are different plans to choose from, each with their own set of associated costs. You want to compare deductibles, copayments, and out-of-pocket maximums before settling on a specific plan.
Generally speaking, plans with lower deductibles and out-of-pocket maximums are going to have higher monthly premiums. You should feel free to explore on the Healthcare.gov website thoroughly before selecting any one plan.
There are four levels of plans available through the ACA marketplace. They are named after the four metals: bronze, silver, gold, and platinum.
Gold and Platinum
These two types of plans are going to be the most expensive of all the options available on the marketplace. They will also contribute more to your overall healthcare for the year. They tend to have lower deductibles, lower out-of-pocket maximums, and lower coinsurance or copayments.
If you use your insurance a lot or have a pre-existing condition that requires a lot of medical care like I do, then you may want to consider one of these higher-end plans.
In a Platinum plan, you will typically pay 10 percent of the costs after your deductible is met. Gold usually requires you to pay 20 percent.
Silver
Silver plans tend to fall right in the middle. They are typically right in the middle when it comes to cost and they have middle of the road deductible and out-of-pocket maximums as well.
If you qualify for cost-sharing reductions, you might receive a bigger discount on a Silver plan, making it more affordable than the Gold or Platinum. The monthly payments are lower than the first two types of plans, but you will pay a bit more for medical services. Most Silver plans require you to pay 30 percent of your medical care.
Based on the care I receive for my condition, I usually opt for a Silver plan when it comes time to renew my health insurance. It offers me monthly savings on my premium and I still get to see my doctor every few months.
While I do pay a bit more for those appointments, the money I save on a monthly basis helps to offset that cost on months that I don't go see the doctor.
Bronze
For those who do not regularly seek medical care, you might want to investigate getting a Bronze plan. These plans are great for those who want something to help cover them "just in case." They feature the lowest monthly premiums of all four categories but the highest deductibles and out-of-pocket maximums.
If you do need to seek medical care, you will typically pay more for it if you are on one of these Bronze plans. Under a Bronze plan, you will typically pay about 40 percent of the cost of your healthcare.

Choosing Health Insurance That's Right for You
Selecting a health insurance plan can easily feel overwhelming when you have so many costs to consider. There is no one-size-fits-all solution to your health insurance dilemma. You need to weigh the monthly premium, deductible, coinsurance or copayment, and your out-of-pocket maximum before making a decision.
Plans with lower deductibles tend to have a higher monthly premium and vice versa. You need to weigh how important each item is to you and how much you can reasonably afford to spend on healthcare this year.
Fortunately, you can enroll in health insurance even if your employer doesn't offer it. You can enroll at the end of the year or during special enrollment periods at Healthcare.gov.
Depending on your annual income, you may even qualify for a premium tax credit to help offset the cost of your insurance. You should never have to contribute more than 8.5 percent of your income toward your health insurance.
Last but not least, you need to choose a plan. The health insurance plans are named after the four metals with gold and platinum at the top (the most expensive) and silver and bronze at the bottom (the least expensive).
Health insurance can sometimes be expensive, but in the long-run, it may save you money compared to paying for medical expenses out of pocket. No one should avoid taking care of themselves over the fear of paying medical bills.
And today, health insurance is here to help you avoid headaches and any future debt caused by a medical issue.
Armed with this knowledge, you can confidently select a health insurance plan that will work for you!
Keep Reading: