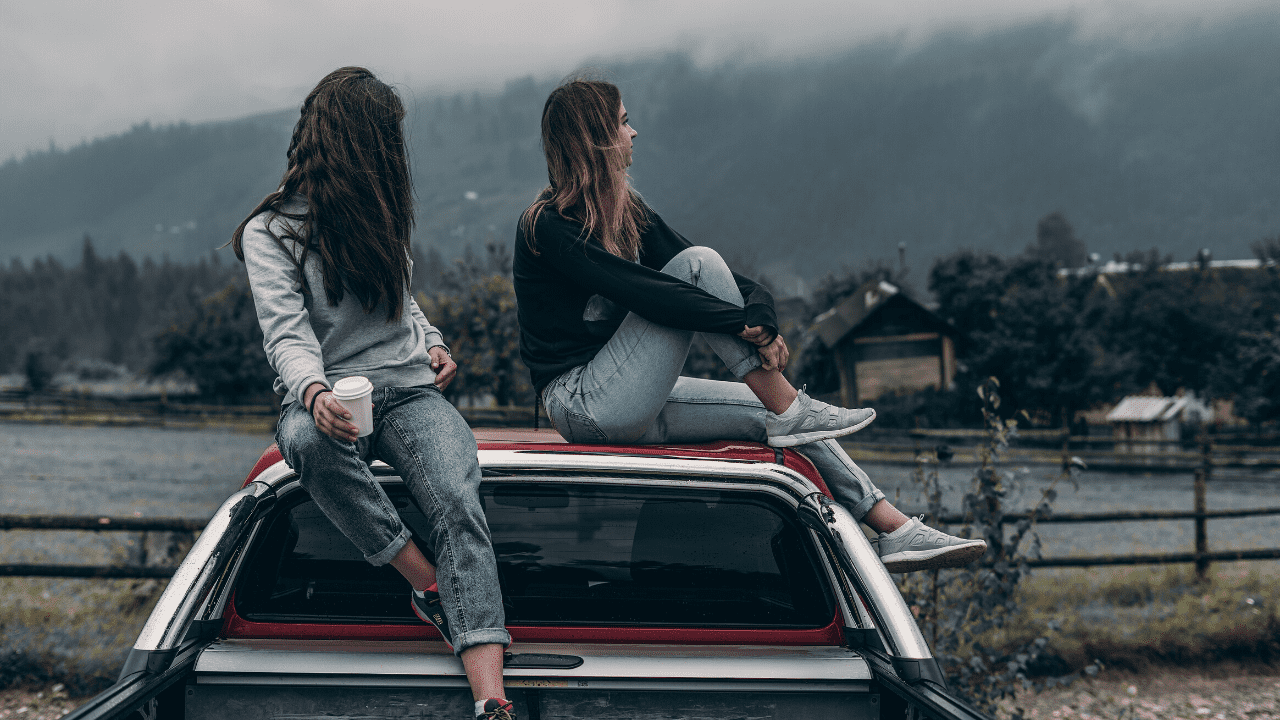 Lower your car insurance rates in three easy steps with negotiating tactics, comparison tips, and 16 discounts that can save you up to 50% on auto insurance.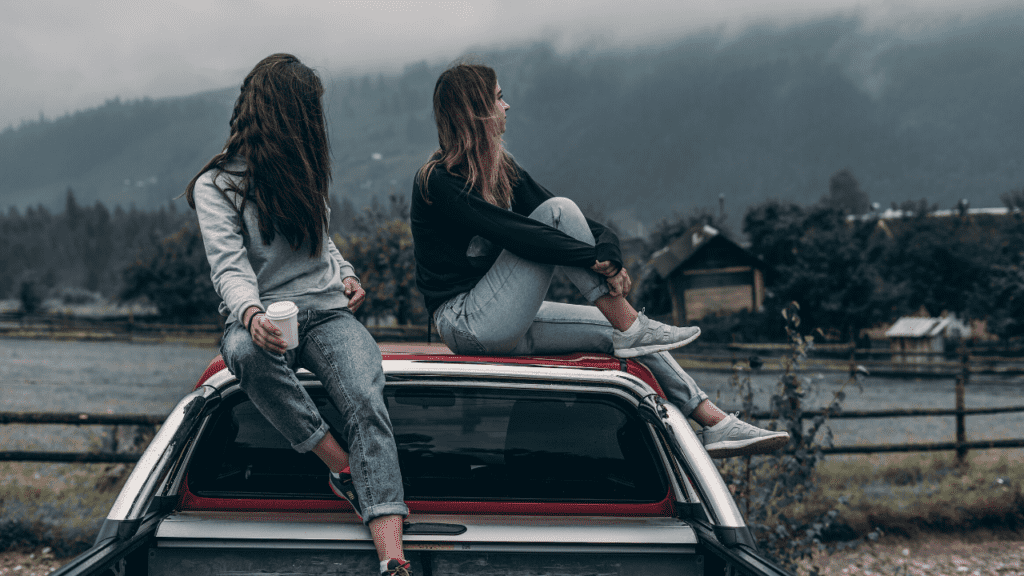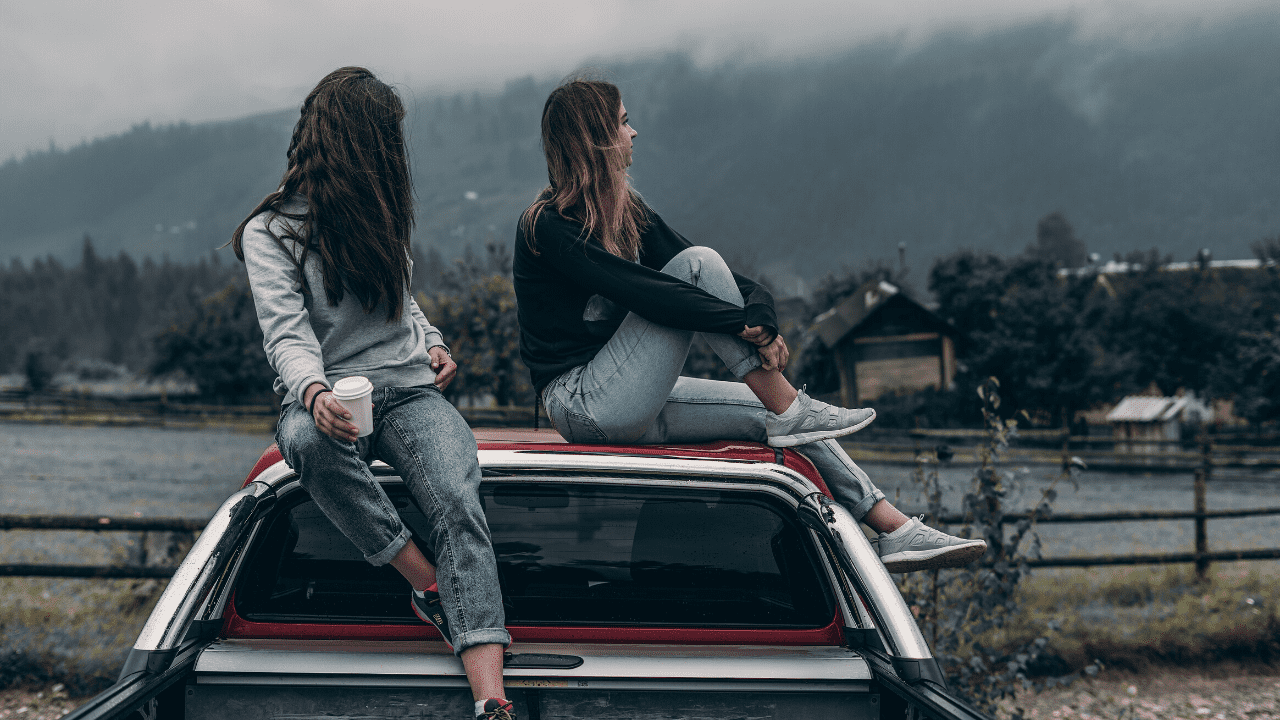 If you've ever complained about your car insurance rates to friends, you've probably noticed there's always one person in the crowd that chimes in about their low monthly rates.
Somehow, they're paying 30 – 50 percent less each month for the same car insurance coverage that you have!
Car insurance rates vary dramatically from one person to the next, and many times the only difference between you and your insurance-savvy friend is knowing how to ask the right questions.
In this article, we show you how to get the lowest rates on car insurance by knowing what to ask, where to go, and what to say when shopping prices. That way you can stop overpaying for car insurance and start building wealth.
Actively taking steps to lower your car insurance rates can easily save you hundreds of dollars a year. In some cases, you can save up to 50% on your policy by learning about the tips, tactics, and discount opportunities below.
Compare car insurance rates in seconds! Research your local car insurance rates for free at Insure.com
Keep reading to discover how to:
Step 1 – Choose Your Car Insurance Coverage Wisely
When purchasing car insurance, you're faced with a flood of choices and options that require on-the-spot decision making. Understanding your options before you place that call is critical to making money-smart choices about your insurance coverage.
Avoid Shopping For The Cheapest Policy
When purchasing car insurance, your goal should be to find the lowest rates on the type of car insurance coverage that fits your needs. 
Be careful, though, not to get caught up looking for the cheapest car insurance. 
Shopping for the cheapest insurance means you're likely to compromise on the coverage you need. 
Skipping

uninsured motorist coverage

can cost you thousands of dollars if you get hit by an uninsured driver.

Not purchasing

comprehensive coverage

means you're out of luck if your car gets vandalized, stolen, or damaged beyond what you can afford to pay.




Purchasing the

lowest coverage amounts

means you're responsible for any costs that exceed your coverage. In a worst-case scenario, this could mean losing your home, assets, and bank account.
Purchasing too little insurance or the wrong type of coverage could put you in a position where everything you own is at risk. 
Save an average of $560 per year by comparing rates on Insure.com. Get a quote now
To protect your home, your assets, and your family's well-being, we suggest you purchase an auto insurance policy that covers an amount equal to your assets. 
Auto insurance is a way of protecting your assets. Before you begin looking for the best discounts or comparing prices, decide what type of coverage you want to purchase to protect your car, your assets, and your financial security.
Select Your Coverage In Advance
To get the best rates on car insurance, you need to understand the different coverages, discounts, and options available — before you pick up the phone and talk to an agent.
There are several types of car insurance coverages to choose from, protecting you from three kinds of losses:
Damage to yourself and your property

Damage to others and their property

Loss of personal assets
The three types of damage are split into a variety of insurance coverages, such as:
Bodily Injury Liability

Property Liability

Medical Payments

Personal Injury

Collision

Comprehensive

Uninsured & Underinsured Motorists
Additionally, you can add extras such as roadside assistance, and rental car coverage.
Keep in mind that purchasing the minimum insurance required by law may not be the cheapest way to go.
If you get into an accident, even if it's not your fault, a cheap insurance policy could be the most expensive decision you ever make.
Instead, put together an insurance policy that's got your back (and your bank account's back!) in case of an accident.
Once you decide what type of coverage you need, you're ready to find out which car insurance discounts you can claim.
Step 2 – Claim As Many Discounts As Possible
With a bit of research, you can probably uncover a few discounts that will lower your auto insurance rates.
We've listed 16 types of auto insurance discounts below, so you can learn what discounts you're currently eligible to receive and whether there are additional discounts you can claim in the future.
16 Auto Insurance Discounts To Lower Your Rates
Raise your deductible.
Higher deductibles mean lower insurance rates, so if you're looking to lower your payments immediately, consider a higher-deductible policy.
If you have a full emergency savings fund in place, you might consider lowering your insurance rates by purchasing a high-deductible policy.
Be careful not to adjust to a deductible you can't handle, and don't switch to a higher deductible unless you can cover the expense.
Pay your premium in full.
Making monthly payments on your car insurance usually means paying additional fees.
By paying your premium in full each year, you can cut your auto insurance costs by a few dollars annually.
Take a defensive driving class.
Many insurance companies provide rate reductions for drivers who complete courses because, statistically, safe driving education lowers your risk of getting into an accident. 
Defensive driving courses often require very little time (a few hours) and can be taken online for as low as $25, with insurance discounts lasting about three years after completion of the course.
Ask your insurance agent about approved driving classes that can lower your rates.
Also, know the laws in your state! For example, if you live in New York, the state mandates a 10% discount for three years after completing a defensive driving course.
Install an anti-theft device.
Cars with security systems or other anti-theft devices may qualify the driver for a discount on their car insurance.
Before installing an anti-theft device in your car, check to see if the $$$ you save on auto insurance will cover the cost of the device and still save you money over time.
Pay off Your Debt!
Credit score can play a major role in determining your car insurance rate. If you have good credit, you'll likely pay less for car insurance. Saving money on car insurance is another compelling reason to pay off your debt and build wealth!
Ask about a military discount.
If you're on active duty, retired, or a member of the National Guard or Reserve, be sure to ask your car insurance company about military discounts on your auto insurance!
Use your club discounts.
Are you a member of a club or organization that offers discounted auto insurance rates? Check the membership benefits of any clubs, organizations, or affiliations you belong to, and be sure to claim any discounts your membership provides.
Bundle your insurance.
Next time you're choosing a car insurance provider, consider buying other insurance policies through the same company. 
For example, bundling your auto and homeowners insurance can save you up to 20% with some companies.
Buy an insurance-friendly car.
Insurance companies use data to determine which car models get into the most accidents and which ones cost them the most money in payouts. This results in car insurance prices that vary according to what kind of car you drive.
Next time you're looking to purchase a car, consider what models might save you money on car insurance.
According to a USA Today report, most of the least-expensive cars to insure are large and midsize SUVs because they tend to have lower injury, medical, and bodily injury payouts.
Of 25 cars with the lowest annual insurance costs, SUVs, minivans, and pickups account for 17, while the remaining 8 are cars.
Some insurance companies also provide discounts for hybrid car owners.
Next time you're in the market for a new or used car, do your research to determine which models are the least expensive to insure. Understanding the full costs of your new vehicle means knowing how much extra (or less) you'll pay for car insurance.
Move to an insurance-friendly neighborhood.
Your zip code has an impact on the price of your car insurance. 
If you're in a neighborhood that's close to family and friends, or simply love your community and can't imagine living anywhere else, stay put. Living in a community you love is worth more than saving a few extra dollars on car insurance.
On the other hand, if you're living in the cheapest apartment you could find and are not attached to the community, consider how much you're really saving by living there.
Ask yourself:
Are you paying a significantly higher amount of money for car insurance because of the neighborhood that you live in?

Do groceries, travel, and car insurance eat up the savings you thought you'd enjoy?
Add up the expenses of living in a cheap apartment, including your auto insurance, to find out how much money you're actually saving and ask yourself if it makes sense.
Next time you're in the market for a new place to live, consider the car insurance rates of that neighborhood as one of many factors in helping you choose your new home.
Call your insurance company when violations expire.
Drivers with no accidents, tickets, or DUIs on their record can save a significant amount of money on car insurance rates.
If you've had a recent violation, you'll need to wait out the time it takes for your rates to come back down. Ask your insurance company how long it will take for your rates to drop back down to normal, then call your agent immediately when the violation expires.
There can be a gap between when you're allowed to claim lower rates (due to your history expiring) and when the insurance company lowers your rates. Call your agent and ask for the adjustment as soon as it's due to ensure that you're not overpaying for car insurance.
Drive safer.
Safe driving puts money in your pocket.
A safe driving record can save you up to 50% on car insurance rates, and one of the surest  ways to drive safer is to turn off your phone while driving. 
Using a phone while driving leads to

1.6 million crashes each year

.

Texting while driving causes 1 out of every 4 car accidents in the United States.

Answering a text takes away your attention for about five seconds – the length of a football field if you're driving 55 mph.

Hands-free phones

do not lower the risk

of distraction, but instead have proven to be

just as distracting

as handheld phones.

Taking your eyes off the road

for just 2 seconds

doubles your chances of being involved in a crash

.
According to the CDC, anything that takes your hands off the wheel, your eyes off the road, or your mind off of driving increases your risk of getting into a car accident.
Eating, chatting with passengers, and adjusting your navigation system also distracts you from driving safely. 
When you avoid the temptation to multitask while driving, you lower the risk of causing an accident and decrease your chances of getting hit by other distracted drivers.
Turning off your phone while driving, staying within the speed limits, and taking a Lyft after you've had a drink or two can put a lot of savings in your pocket.
Consider installing a safe-driving tracking app.
Some insurance companies offer significant discounts to drivers who are willing to install apps that track their driving habits.
These apps report on habits such as using your phone while driving, harsh braking, speeding, and other risky driving behaviors.
Ask your insurance company if they offer discounts for installing a driving app, and be sure to understand their privacy policies before agreeing to install and activate the app. 
While it may not be for everybody, tracking apps can save you money on your car insurance if you consistently drive safely.
Lower your mileage.
The less annual miles you drive your car, the less your car insurance costs.
If you don't do a lot of driving, check to make sure that your insurance policy reflects your low mileage, which can lower the cost of your insurance.
Find an alternate way to get to work.
Working from home or working within walking distance of your home means you'll only need your car for personal use — which saves money on your car insurance.
If you don't need your car for business or commuting, be sure to let your insurance company know your vehicle is for personal use only so you can grab some extra savings!
Get good grades.
College students with high GPAs are often eligible for car insurance discounts. So hit the books!
Beware of These Insurance Discount Pitfalls
When you're adding up the discounts you can claim on car insurance, it's important to understand how much money each one will save you.
For example, purchasing an SUV because of the insurance discount might not make sense if you have to spend more on gas than the discount provides.
Watch out for the following terminology when considering discounts:
"Up to" discounts:

When you see the term "up to" used in insurance promotions, such as "save up to 20%," find out exactly how much you'll save before you figure in the discount.





"Up to" only means that you'll receive somewhere between 1% and 20%, so be clear on the amount in advance.
Discounts that apply to only a portion of your rates:

Before you get excited about a car insurance discount, find out if the percent savings applies to your whole policy, or only to a portion.





For example, if you're considering installing an antitheft device to save a few dollars on your car insurance, find out if the dollar amount will eventually cover the device's cost.



Accident forgiveness:

Some car insurance companies promote a perk called  "accident forgiveness," which means they won't raise your rates after the first accident on your policy.





What insurance companies sometimes fail to mention is that you often have to be insured through their company for a certain period before accident forgiveness kicks in.
Understand the details of car insurance discounts and promotions before you factor them into your decision making.
Step 3 – Compare Rates And Negotiate
Once you determine the type of coverage that's right for your car and what discounts you want to ask about, you're ready to begin shopping around and comparing rates.
Chances are, you can find the same coverage for less if you shop around and negotiate with agents.
Compare Insurance Rates From Different Companies
When you're ready to begin shopping for car insurance, head over to a comparison website like Insure.com.
At Insure, you can enter all your information into one search engine and get car insurance quotes in seconds.
Insure can save you a great deal of time and money — and it's free to use!
Once you collect a handful of quotes, pick 2-3 of the best offers and get ready to negotiate.
Negotiate Your Rates With Insurance Agents
There are many ways car companies can provide you with discounts, perks, and workarounds that lower your overall cost.
When an insurance agent knows what they're competing against (how much another company quoted you) it can provide more incentive for them to find you deeper savings.
Pick up the phone and talk to insurance agents directly to get a more accurate quote on your car insurance, but don't commit after the first phone call. Instead, use your quote to negotiate with the next agent.
How does negotiating work? Let agent #2 know what price you received from xyz insurance company. Then, wait to see if they can work up a price that gives you the same coverage for a better price. 
Negotiate again with a third agent, and see if they can find you an even lower rate.
Negotiating with several agents about car insurance rates can lower your costs and put more money back into your bank account.
Reevaluate Your Rates Every Six Months
If you've moved, gotten older, changed cars, put bad driving history further behind you — these are all events that can help to lower your insurance rates.
Compare auto insurance rates as often as you like – for free – with Insure.com Compare rates now
Evaluate your current discounts and check in with your insurance company on a periodic basis to find out if there are additional discounts or promotions that can save you money.
Lower Your Car Insurance By Taking A Proactive Approach
You can save hundreds of dollars a year by taking a proactive approach to your car insurance rates!
Begin by understanding what type of coverage you'd like to purchase and learning what discounts you can apply to your auto policy. 
Finally, compare rates by shopping around online before calling a few car insurance companies to negotiate pricing.
Car insurance is not just a legal requirement, but also a strong risk management strategy since it protects you and your assets. 
Avoid signing up for the cheapest policy you can find, and instead look for the lowest rates on a car insurance policy that fits your needs.