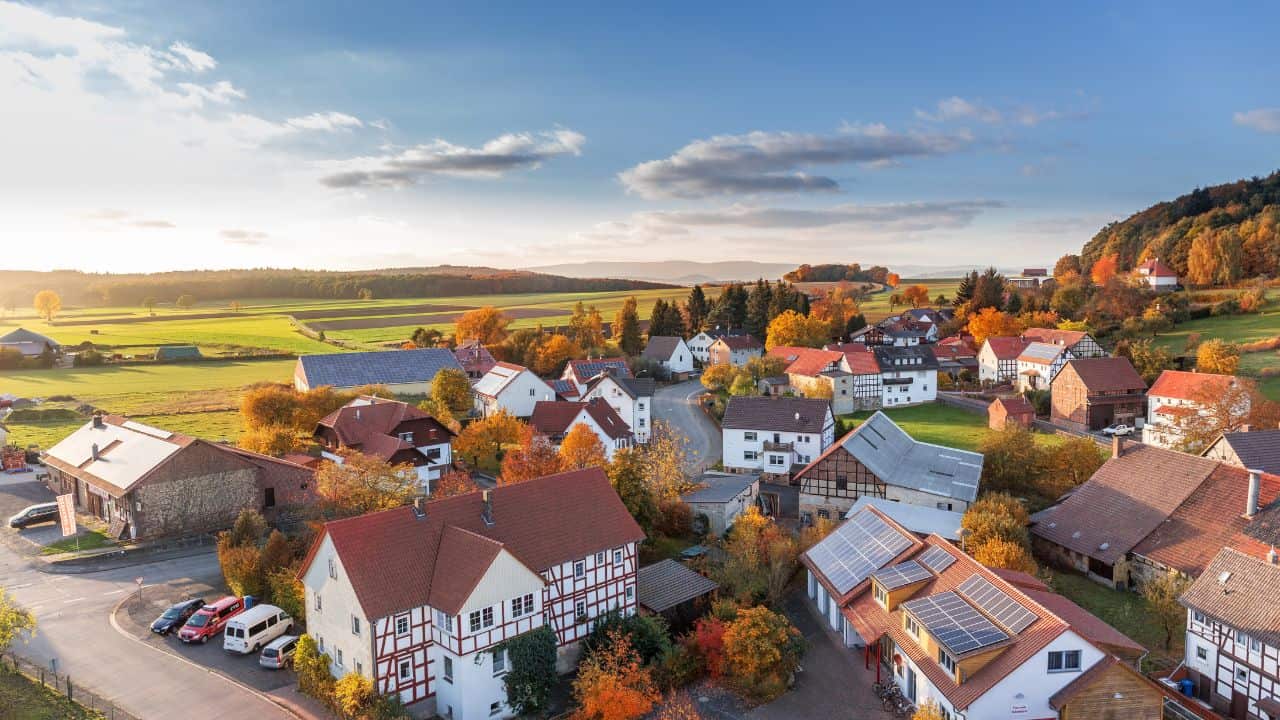 Disclaimer
We only endorse products that we truly believe in. Some of the links below may earn us some extra guac at no additional cost to you. Please pass the chips & thank you for feeding our habit.
The Minority Mindset earns commission from Fundrise via the partner links below. All opinions are the author's.
Investing in multi-family real estate is an appealing option to many investors because it allows you to scale your income quickly and offers a steadier cash flow than single-family residences. With most people claiming to love real estate investing (an astounding 72 percent, according to our polls), learning how to invest in multi-family real estate opens up a whole new world of income possibilities.
To invest in multi-family real estate, first, find a property that's in a good location and offers a solid return on investment. Next, choose a loan, like a conventional, FHA, or VA loan. Finally, make an offer to buy the property, negotiate, and start renting units to tenants.
But with so many different ways to invest in real estate, are multi-family homes really the best option for you? 
Keep reading to discover exactly how to invest in multi-family real estate, the different options, and all of the pros and cons, so that you can decide for yourself if it's right for you, and get started.
How to Invest in Multi-Family Real Estate
Investing in properties that house multiple families, including apartments or duplexes, can be a great way to boost monthly revenue from your portfolio. Because you have several unique spaces for rent, you earn more passive income. 
Here's a few things you need to know about multi-family real estate before you even consider buying your first property.
Pros Of Investing In Multi-Family Real Estate:
Opportunity for greater passive income cash flow than single-family rentals
Easier to scale income
Offers more financial protection due to more units
Disadvantages Of Multi-Family Real Estate:
May require a sizable down payment
May require you to live in one of the units – lowering profit margins
Must pay down debts to qualify for a mortgage
With that said, making an investment into multi-family real estate can be done in three easy steps:
Step1: Find A Multi-Family Property To Invest In
Step 2: Choose A Loan
Step 3: Buy Your Multi-Family Property
Here is what you need to know about finding, financing, and purchasing your first multi-family property.
Step 1: Find A Multi-Family Real Estate Investment
For those who want to invest in multi-family real estate, it is important to make sure that you are finding the perfect property. 
Whether you intend to live in one of the units to make financing a bit easier or not, you need to find a multi-family property in a desirable area if you hope to attract quality tenants. 
One way to go about finding the right property is to work with a real estate agent. They can help you understand the market in different areas, giving you an idea of how much each of the units may ultimately rent for in the current market. 
You can also do your own research on comparable properties through popular sites like Zillow or even Craigslist.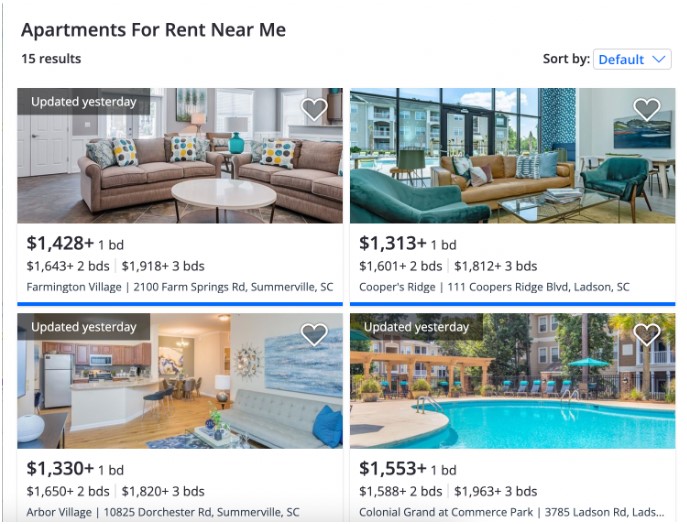 You may also want to visit the neighborhoods you are considering at different times of day to see what the traffic is like, how the neighbors are, and to get a good sense of the area in general. 
Look for properties that are located in good school districts that would be more appealing to families with young children. Or, check out spots that offer great food, shopping, and entertainment.
The goal here is to know the area, so that you can understand your potential tenant and what they may be looking for.
Then, think about the property from your own perspective of whether you would want to live there.
Consider A Foreclosure
Investors who want to get a great deal on a property and aren't having much luck with a local real estate agent may want to consider purchasing a foreclosure. 
Homes that have moved into foreclosure or are headed in that direction are often much more cost-effective than properties that are traditionally put on the market.
The lower sticker price is the biggest reason to consider a foreclosure. This does not necessarily reflect the quality of the property. 
Instead, foreclosures are often listed at prices lower than they are worth because they are priced to move by the lender who does not want to be responsible for the property any longer.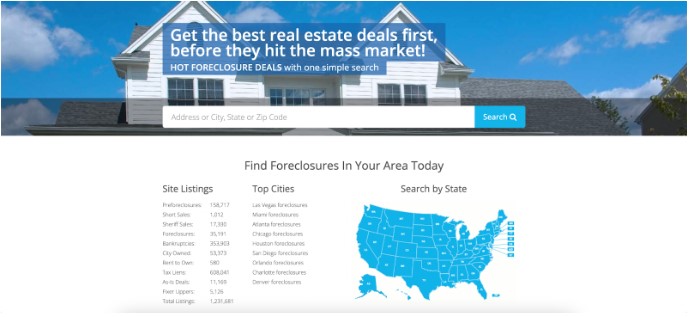 Sites like Foreclosure.com make it easy to find foreclosed properties in any area. An investor can spend hours searching through their desired zip code to find these deals before they are listed on the general market.
Keep in mind that some foreclosures may not be in the best shape. While it is certainly possible to get a great deal on a quality home, it may also require you to do some work to get the units to the point where they can be rented.
Step 2: Choose A Loan For Your Multi-Family Investment
One of the biggest drawbacks of investing in multi-family real estate is the higher initial costs, most of which stem from the down payment. 
Investors who are interested in purchasing one of these properties will need to save up more money if they hope to qualify for a conventional loan. The amount you need to save will depend on the number of units associated with the property.
For example, a conventional loan for a property with two units will be 15 percent. Investors who want a larger property will need a heftier down payment – 20 percent for a property with three to four units.
There is another financing option that many investors may want to consider when it comes to renting out their properties. Opting for an FHA loan will save investors thousands of dollars, as it only requires a 3.5 percent down payment. 
The only catch is that the investor must reside in one of the units which can cut into the amount of money to be made from the investment.
Investors who are fortunate enough to qualify for a VA loan may want to highly consider using this financing option to bring in some passive income. In order to qualify for a VA loan, you must be:
An eligible veteran or active-duty service member

A surviving spouse of a service member who passed away in the line of duty or as a result of a service-connected disability

A reservist
This offers a no-down payment option for financing multi-family properties, but the catch is still the same. You must reside in one of the units. This type of financing can be used for a property with up to four units.
At this time, you may want to get pre-approved for a loan before you start shopping for your first multi-family property. 
This lets you know how much you can afford to spend and gives you a realistic idea of what the bank is willing to finance for you before you get caught up in the shopping process.
How Much Will It Cost?
All serious investors who are purchasing multi-family real estate want to turn a profit on their investment.
After all, it is this recurring monthly income that prompts most people to enter the world of real estate in the first place.
When searching for a potential property, investors must consider whether they would break even on the investment and have some recurring passive income to spare.
The best way to calculate whether you would earn money from your investment is to factor the income based on the 50 percent rule.
First, you calculate how much the property is likely to earn in a given month. This should be based on the rents from comparable properties in the area. 
If you aren't sure what a reasonable rent would be for the property, look at comparable properties or ask your real estate agent what the market value would be.
From here, you multiply the total income by 50 percent. This gives you a good idea of the total operating costs of the property excluding your mortgage repayment. 
This is a more realistic idea of how much you will truly earn in a month when all of your units are occupied and rent is paid on time.
The 50 percent rule includes miscellaneous expenses that are a necessary part of owning and managing a multi-family property such as:
Insurance

Property taxes

Maintenance

Utilities (if included)

Property management

HOA fees
These are important to consider so that you only purchase a property that can turn a decent profit after these expenses are accounted for. 
While it is a simplified way to calculate how much you can expect to spend on a given rental property, it is a good rule of thumb particularly for new investors.
In addition, you may need to pay down some debt first. Mortgage lenders will look long and hard at the debt-to-income ratio (DTI) for any investor who wants to obtain financing for a multi-family property. 
The lower your DTI, the more attractive you will be to a potential lender. Most mortgage lenders are looking for a ratio that comes in at 43 percent or less.
This means that you cannot spend more than 43 percent of your income on your things like credit card debt, car payments, and other mortgages. 
Depending on the type of financing an investor decides to pursue, there may be additional guidelines or restrictions. 
For example, a VA loan may allow up to 60 percent in DTI but additional criteria must be met including a much higher FICO credit score.
Of course, investors who are interested in purchasing a multi-family home will be able to take the rent they hope to receive into consideration as potential income. 
If you plan to use this as a means of qualifying for a mortgage, you will need a lease agreement already in place with the prospective tenants to prove that this income will be coming in.
Investors can use up to 75 percent of the rental income to qualify toward their mortgage. This allows for a vacancy rate in case the property sits empty for a little while between tenants.
Step 3: Buy Your Multi-Family Real Estate And Start Investing
You have made it through the initial phase of your financing and have received pre-approval for a certain amount. You found the perfect multi-family property with your local real estate agent. 
Now what? It's time to officially make your offer and move forward with your purchase.
A good real estate agent can help you navigate the process of making an offer on a given property and help negotiate for the best deal. 
Determine in advance the maximum amount you are willing to spend to acquire the property and your ideal purchase price. Allow your agent to meet with the seller's agent and try to get you the best deal possible.
Expect there to be some back and forth unless you are offering the full asking price.
Once the terms of the sale have been established, you will move forward with the purchase of the property. 
This includes time for investors to get important things straight such as insurance and to manage necessary aspects of the purchase such as an inspection. 
Don't forget that you will need to come up with closing costs during this time, which can be an additional 3-6 percent of the total purchase price of the property.
Fundrise – An Alternative To Multi-Family Real Estate
Some people may still be hesitant to take the plunge and purchase a property that will require juggling multiple tenants. 
There is a higher initial investment required and there can often be more competition for affordable multi-family properties from seasoned investors who may even be able to pay cash.

Fundrise is a bit different from multi-family real estate as it allows you to invest in real estate investment trusts (REITs). 
These are great for gaining passive income with an easy-to-use program where you can get passive income with low minimums of just $10. 
The REIT manages the property on your behalf, so all you need to do is buy a share in the property and you'll get paid in monthly or quarterly dividends.
You can sell at any time, though it is recommended that you hold your position for at least five years to see the best return on investment. 
The average annual return for all Fundrise clients in the past year was 22.99 percent, an excellent rate of return for low-risk investments that require very little of your time and effort.
If you are ready to invest in real estate but aren't sure if multi-family residences are the right fit for you, consider signing up with Fundrise first!
Is An Investment In Multi-Family Real Estate Right for You?
Multi-family real estate presents great benefits for would-be investors, including the chance to earn mostly passive income and can be done in three easy steps:
Find A Multi-Family Property To Invest In
Choose A Loan
Buy Your Multi-Family Property
Compared to an investment in a single-family home, investors have a greater likelihood of monthly cash flow because there are multiple tenants. 
This means that even if one tenant leaves and the unit sits vacant for a month or two, you still have income from the other units.
It is also a great way to scale your income by making just one initial investment into a single multi-family property. 
An apartment building, duplex, or multi-unit condo can give you a quick way to expand your real estate portfolio without the hassle of searching out multiple single-family homes to get the same type of passive income.
However, multi-family real estate investments can be costly and carry risk to the buyer. It may require a large down payment (unless you plan to live in the property) and may require you to pay down some of your debt before you dive into this investment strategy. 
Beginners can still get in on this awesome opportunity though, just be sure to do your research, plan for costs, and choose the right loan for your financial situation, and you'll be well on your way to making passive income with multi-family real estate.
And if you're one of the many people who are ready to invest in real estate, but are not ready for the full commitment of owning your own property, remember to consider a passive alternative like Fundrise.
With low account minimums, the platform is easy to use and allows you to earn passive income with shares that you can sell at any time. Be sure to sign up for your account today!