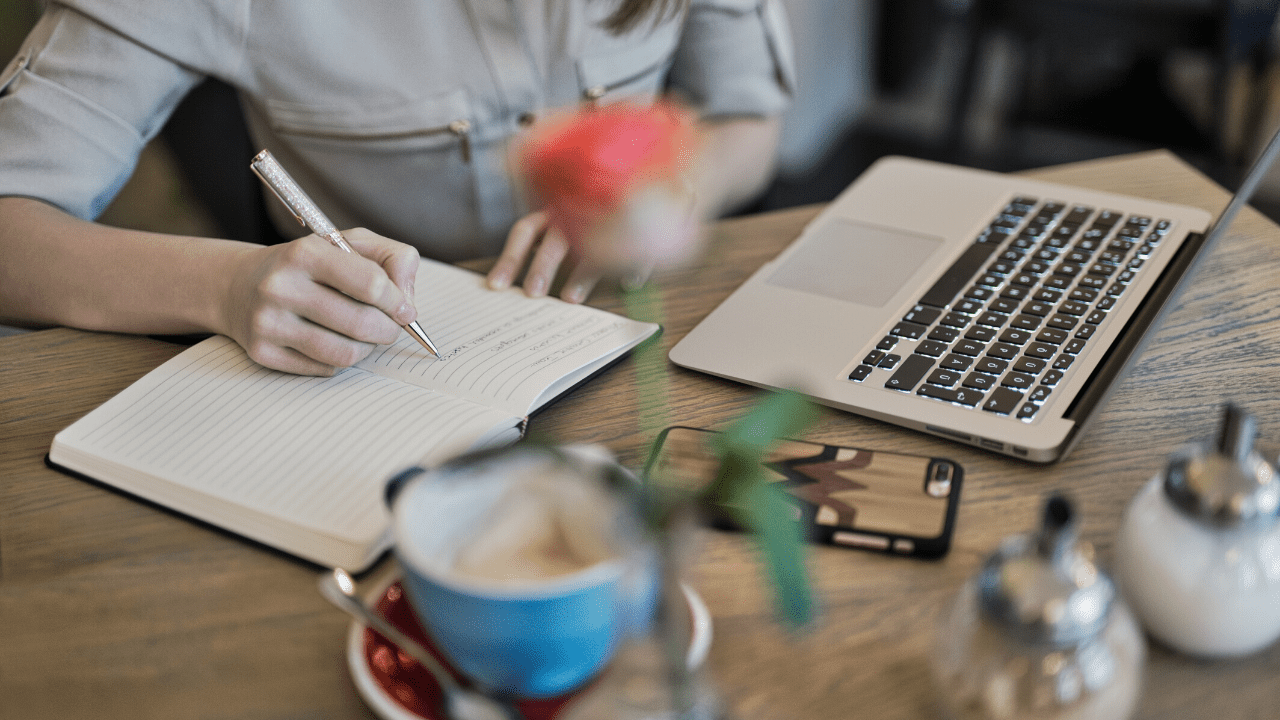 Disclaimer
We only endorse products that we truly believe in. Some of the links below may earn us some extra guac at no additional cost to you. Please pass the chips & thank you for feeding our habit.
If you enjoy writing and are looking for a way to make some extra money, then freelance writing could be an excellent option for you. In my opinion, freelance writing is one of the best ways to make money online right now, for the following reasons:
There are virtually no start-up costs

You can do as much or as little work as you want

There is no shortage of opportunity right now
Just take a minute to think about all of the content that businesses have to create — website copy, emails, blog posts, case studies, and so much more. 
All of that content has to be written by somebody, so why couldn't it be you?
I decided to give freelance writing a try in 2016, and it's been one of the best decisions I ever made. It's allowed me to work from home and work the hours I want to work. 
And best of all, I get to make money doing what I love — writing. 
6 Steps to Make Money as a Freelance Writer
When you're brand-new, getting started as a freelance writer can feel pretty overwhelming. Here are six steps to help you get started. 
1. Start sending three proposals a day
The very first thing I want you to do is to start sending at least three proposals a day. I know you'll be very tempted to buy a domain name, set up your website, or start a blog first. 
But I don't want you to focus on any of those things in the beginning. Instead, I want you to get out there, find a few clients, and start making some money.
Having a website or a blog can certainly help build your value as a writer. But in my experience, new writers often focus on these things because they are more comfortable than pitching potential clients. 
And if you want to be a well-paid freelance writer, then you're going to contact potential clients and ask them to hire you. Freelance writing is a numbers game, and the more proposals you send, the higher your odds of getting hired.
To get started, I recommend checking free job boards regularly and applying for anything that looks interesting. Here are some of my favorite high-quality job boards:
2. Set up your online portfolio
Confession: I didn't have any writing samples when I first got started as a freelance writer, and I still managed to get hired. But my first few writing jobs were also very low-paying.
My very first client hired me to write five 750-word product reviews for $40 total! I quickly realized that I wasn't going to make a living writing articles for $8 a pop, so I figured it was time to come up with some writing samples.
If you don't have any writing experience, here are a few ways you can come up with those first few samples:
Write your own:

The easiest and fastest way to get started is to write your own sample blog posts and save them as PDFs. Then you can easily send them to potential clients.  

Start a blog:

One of the best ways to create an online portfolio is by starting a blog on your website. You can use your blog to write about topics you find interesting, and it will help you practice and become a better writer.

Guest posting:

Guest posting is a great way to get bylines on well-known sites when you're building your portfolio. You can reach out to bloggers and bigger publications and offer to write for them for free. Guest posting is also a good way to make a name for yourself and generate more traffic to your website. 
3. Create your writer's website
If you want to be taken seriously as a writer, then you're going to need to have a writer's website. Please do not overthink this step because setting up your website doesn't have to be hard. And you don't need a nice logo or professional branding to make money in the beginning.
You'll start by choosing your hosting platform. I recommend setting up either a self-hosted WordPress site or a Squarespace website. 
Next, you'll choose your domain name for your website. Here are some things to keep in mind when choosing your domain:
Choose a .com extension — these extensions are more popular, and easier for most people to remember

Keep it short and memorable

If it's available, just use your first and last name
Once you've chosen your hosting platform and domain name, it's time to start setting up your site. I recommend setting up the following pages in the beginning:
Home page:

Your home page immediately lets potential clients know what kind of writer you are. This is a good place to outline your ideal client's problem, and let them know you can solve it for them. 
About page:

Your about page is designed to showcase your background, and show potential clients why you're the best person for the job. 
Hire me page:

Your hire me page should outline the services you offer, as well as any topics you're knowledgeable in. 
Contact page:

Potential clients should not have to scour the internet to find a way to get in touch with you! Make it easy for them by setting up a contact page that has your email address or a form they can fill out for more information. 
Blog:

A blog is a great way to promote your services and grow your audience. It can also be an opportunity to sharpen your writing skills.

Portfolio page:

You can skip this page if you don't have any writing samples yet. But eventually, you'll want to include a page with links to articles you've written for other clients.
4. Choose your niche
At some point, it's a good idea to pick a freelance writing niche. Your niche is a topic that you have specialized knowledge in writing about. For instance, my freelance writing niche is personal finance.
Having a niche can make it easier to find clients because it shows that you're a subject matter expert and won't require as much hand-holding. And when you write about the same topics all of the time, you'll be able to write faster and won't have to spend as much time doing research.
The key to choosing a freelance writing niche is to pick a profitable niche. You can choose a niche that aligns with your interests, as long as clients are willing to pay you money to write about that topic. 
Ultimately, freelance writing is about selling products and services. So you can choose any niche you want but just make sure you have a way to monetize it. 
5. Network with other freelancers
In my first two years as a freelance writer, I was really resistant to networking with other freelancers. I thought Facebook groups were a waste of time, and I had no interest in attending in-person networking events. 
That attitude is very short-sighted, so it's no wonder that I struggled to earn more than $3,000 per month in those first two years. Since then, I've learned the value of networking with other freelancers, and my income has gone up as well.
There are a few reasons why networking is so important. First, your friends and family may not understand your desire to make money as a freelance writer, so you're going to want friends who do get it. Other freelancers are going to be your best source of encouragement and inspiration. 
Not to mention, other freelancers can be a potential source of new work! For instance, if you're friends with someone who provides graphic design work, then they may be willing to outsource the copywriting to you.
And other writers may even send work your way. They may send you writing work that is outside of their niche or a lower pay rate than they usually accept. I've had other writers send me writing work that they were simply too busy to take on themselves. 
The easiest way to begin networking is to find a few different Facebook groups you like and regularly contribute to those groups. Always provide value first and never expect anything in return. People can sense it if you show up in groups with an agenda. 
In-person networking events are going to be in short supply right now due to the coronavirus pandemic. But once it's safe to attend in-person events again, I recommend looking for a few conferences or events in your niche. 
6. Start growing your social media presence
If you want to make a name for yourself as a freelance writer, then you're going to need to be active on social media. The more you show up online, the more opportunity potential clients have to find and hire you.
And the benefit of social media is that eventually, you will start having potential clients reach out to you. That way, you won't have to constantly search job boards and send new proposals.
If you're new to social media, then I recommend starting with LinkedIn and Twitter. These are the platforms where most of your potential clients will probably be hanging out. 
Here are a few tips for optimizing your profiles on those platforms:
Choose a professional headshot — no selfies or photos of your kids

Include keywords like "freelance writer" and "blogger"  in your headline and bio 

Follow other professionals in your niche

Share and comment on other people's posts 
Bottom Line
Making money as a freelance writer isn't easy, and you're not going to find overnight success. But if you consistently put in the work, then it's possible to make a great living as a freelance writer. 
When you're just getting started, focus on pitching potential clients above all else. You can build your portfolio, website, and social media presence over time. But you want to start working with clients and making money right away. 
In the beginning, you may need to accept a few low-paying jobs to establish yourself, and this is completely normal. Take advantage of the opportunity to gain some experience and focus on slowly raising your rates over time.
Contributor's opinions are their own. Always do your own due diligence before investing.
Keep Reading: