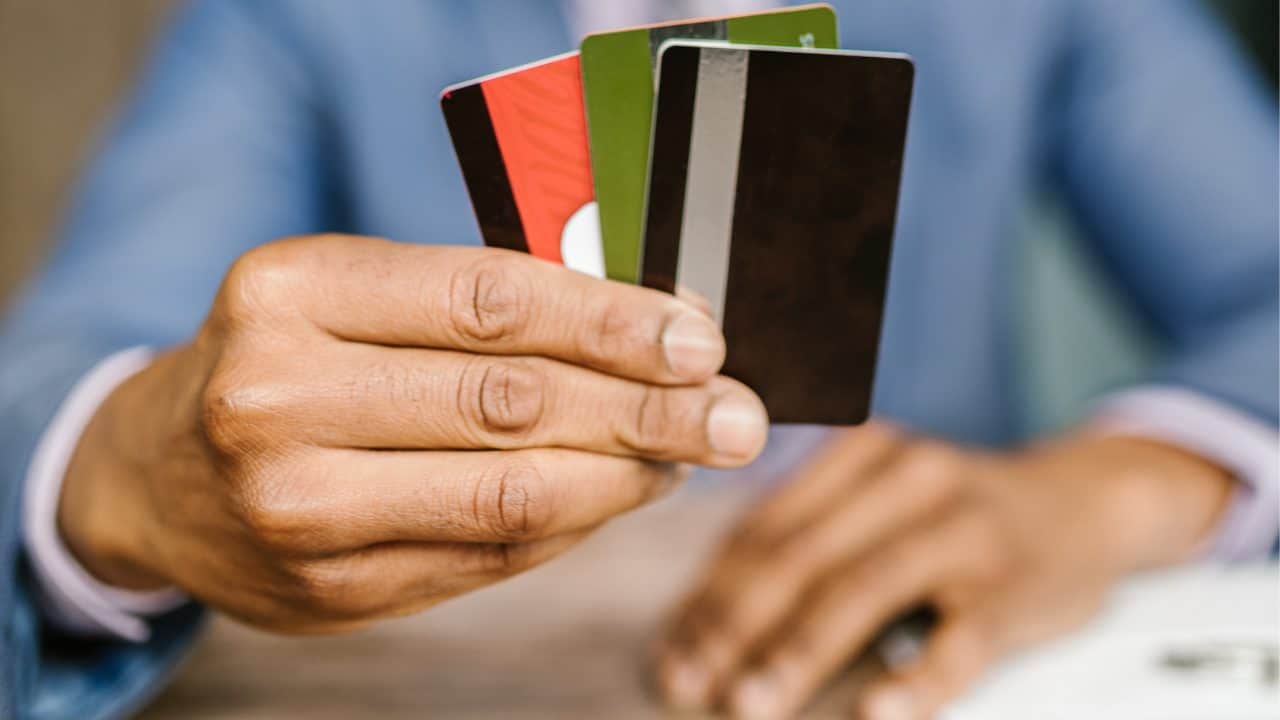 Disclaimer
We only endorse products that we truly believe in. Some of the links below may earn us some extra guac at no additional cost to you. Please pass the chips & thank you for feeding our habit.
When I got my first secured credit card, my only financial goal was to build up my credit score. I had dreams of homeownership but no credit to support my goals. It wasn't until years later that I learned that some credit cards come with substantial perks.
When my credit was high enough to qualify for an unsecured credit card, I spent some time shopping around to see which cards offered the best deals. I didn't know the benefits of choosing a cash back card over a travel card or vice versa. All I knew is that I had the potential to earn money just for shopping as usual.
Credit cards come with a lot of perks including cash back and travel rewards. Many cardholders aren't even aware of all the benefits that their card might offer. You should always read the terms and conditions of your card to make sure that you are taking advantage of every feature offered to help you save, or even earn, money.
If you are ready to apply for a new credit card or just want to know what your current card may offer, this breakdown of the perks of having a credit card might be for you.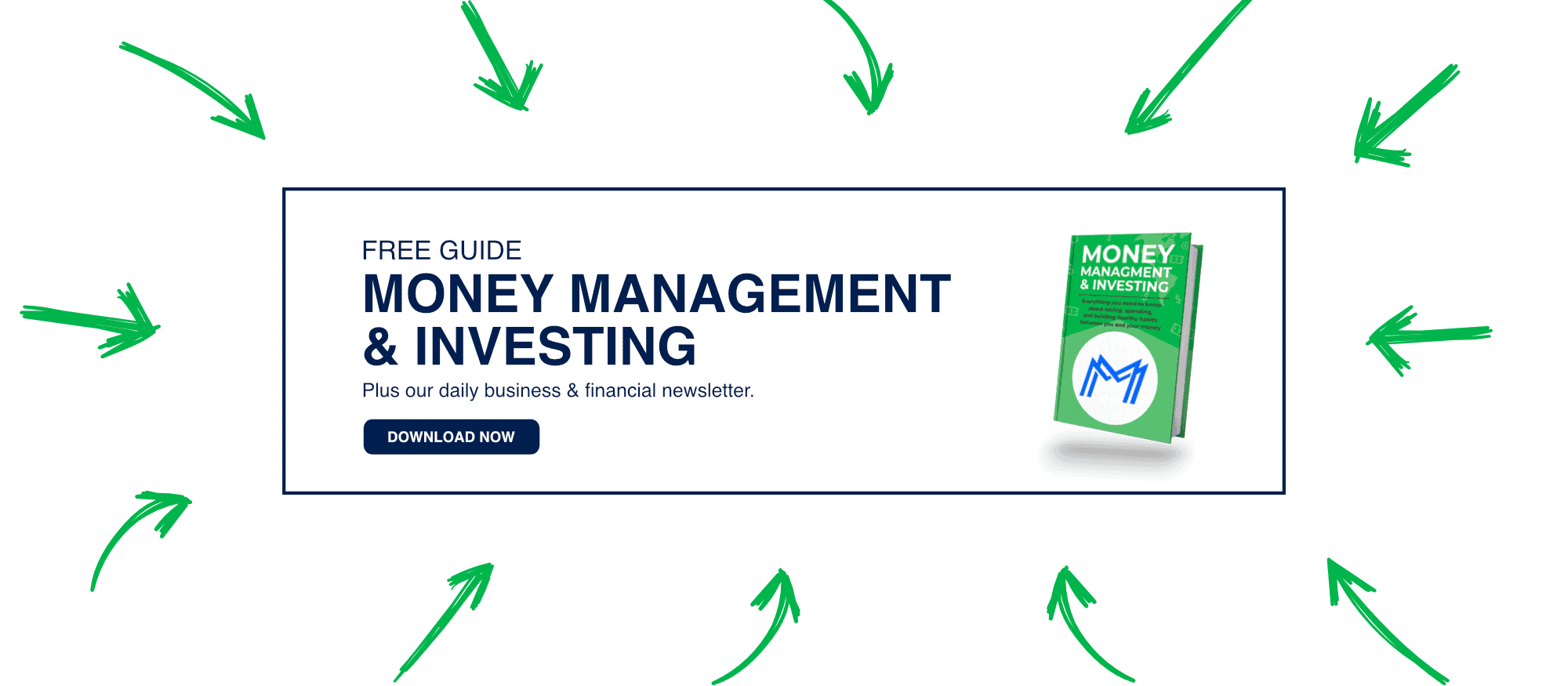 Perks of Having a Credit Card
Having a credit card is not the same thing as having free money. You have a revolving line of credit that allows you to borrow the money for a short period of time, but you do ultimately have to repay it, often with interest.
If using a credit card still means that you have to pay for your purchases, what are the advantages to having a credit card?
Building Your Credit Score
Credit cards are great for several reasons. First and foremost, having a credit card can build your credit score if you use it responsibly. Using it responsibly means not maxing out your credit limit and making your payments on time.
As you demonstrate that you are a responsible borrower, lenders will reward you with a boost in your credit score. This often qualifies you for better loan terms, better interest rates, and credit cards that come with more perks.
Free Credit Score
Knowing where you stand with lenders is important if you want to apply for future loan products such as a different credit card, an auto loan, or a mortgage. Your credit score is often the determining factor in what you qualify for and the terms that you will be offered.
You can obtain your credit score on your own through sites like myFICO.com for a small fee. However, your credit card may give you access to your credit score for free.
Your credit score might be found on the bottom of your monthly statement or through the online portal for your bank. Some credit cards offer the FICO credit score used by most lenders while others show you the VantageScore.
If your card shows you the latter, it can still be helpful for your financial health as you will see the overall trend of your credit and whether it is increasing or decreasing.
Fraud Protection
Fraud protection is another key benefit to look for in your next credit card. Federal laws limit your own liability for credit card fraud to $50, but many cards won't hold you responsible for fraud at all if you report it quickly. Be sure to ask about the limitations of fraud protection when applying for a new credit card.
Price Protection
This unique perk is slowly disappearing from credit cards, but you might still be able to find one that offers it. Price protection allows you to make a purchase today and match a lower price that occurs in the future. For example, let's say that you bought a new stereo today for $250. Next week, that same radio goes on sale for $200. Price protection will refund you the difference.
Keep in mind that this price protection will not be good forever. This advantage is usually limited to about sixty days. You will have to provide proof that the item has gone on sale such as an advertisement. Your credit card company may also limit the amount you can save on each item and per year.
Some types of purchases may also be excluded such as jewelry, art, plants, vehicles, pets or animals, and tickets like concert tickets or sporting events.
Purchase Protection
Many people get confused on the difference between price protection and purchase protection. Price protection ensures that you always get the lowest price on an item while purchase protection covers you against damage or theft.
If you purchase an item that gets damaged or stolen, your credit card may help foot the bill for the repair or reimburse you for the purchase altogether.
Purchase protection is generally limited to about ninety days from the time of purchase. They also frequently have limits on how much you can be reimbursed on each item and how often you can take advantage of this perk each year.
Much like price protection, certain items may be excluded such as vehicles, boats, pets, and items that have already been refurbished.
Extended Warranty
When you make a major purchase, the cashier often asks if you want to purchase an extended warranty on your new items. Sometimes, your credit card will offer an extended warranty beyond the manufacturer's warranty free of charge.
Extended warranties either reimburse you for a broken item, replace the item, or provide funds to repair the item. This extended warranty is usually good for a year or two, and it probably has a limit on the amount you can receive toward any of these items.
Cash Back and Travel Benefits
Some of the best credit cards come with perks that allow you to earn cashback on your purchases or allow you to accrue airline miles. These advantages can really add up depending on your spending habits. For each dollar you spend, you will earn either a percentage in cash back or a set number of airline miles. We'll take a closer look at how these rewards work in the next sections.
However, you should be aware that these types of cards generally have higher interest rates than cards without rewards programs. These cards are best suited to individuals who pay off their balance in full each month instead of carrying a balance forward.
What is Cash Back?
Many of the leading credit cards for those who have good credit now offer cash back for their holders. This benefit refunds you a certain percentage of the amount spent anywhere you go. It is likely broken down into categories such as food, gas, or general transactions.
Depending on your card, you might receive a higher percentage back in certain categories.
For example, my credit card offers me cash back in three distinct areas. I earn 3 percent cash back in a category that I choose (I usually select gas), 2 percent cash back at grocery stores, and 1 percent cash back on all other purchases. Much like the name implies, I am rewarded with actual cash that gets deposited right to my checking account.
I receive my cash back as just that – cash. However, you might receive your money back in a different form such as a statement credit, a gift card, or a mailed check.
Some credit card companies offer up to 5 percent cash back depending on the transaction. Certain merchants may offer a higher percentage of cash back than others. On my own credit card, I have a list of merchants that offer special deals with higher cash back percentages each month.
At other times, the credit card company may be running a special that offers higher cash back for a set period of time. Usually, this applies each quarter or every three months. A specific category may earn a higher percentage of cash back for those ninety days.
Popular examples of categories that are often featured on special include restaurants or certain department stores.
How do credit card companies justify giving money back to their cardholders? When a merchant runs a cashback credit card, they are charged a certain transaction fee by the bank. The credit card company then splits that fee with the cardholder and offers them a certain portion of it as cash back.
If a cash back card seems right for you, be sure to look for one with a signup bonus or a welcome offer. These bonuses often offer a specific amount of cash back for spending a minimum required amount in the first three months. For example, you might be offered a $200 signup bonus for spending $3,000 in the first quarter of having your card.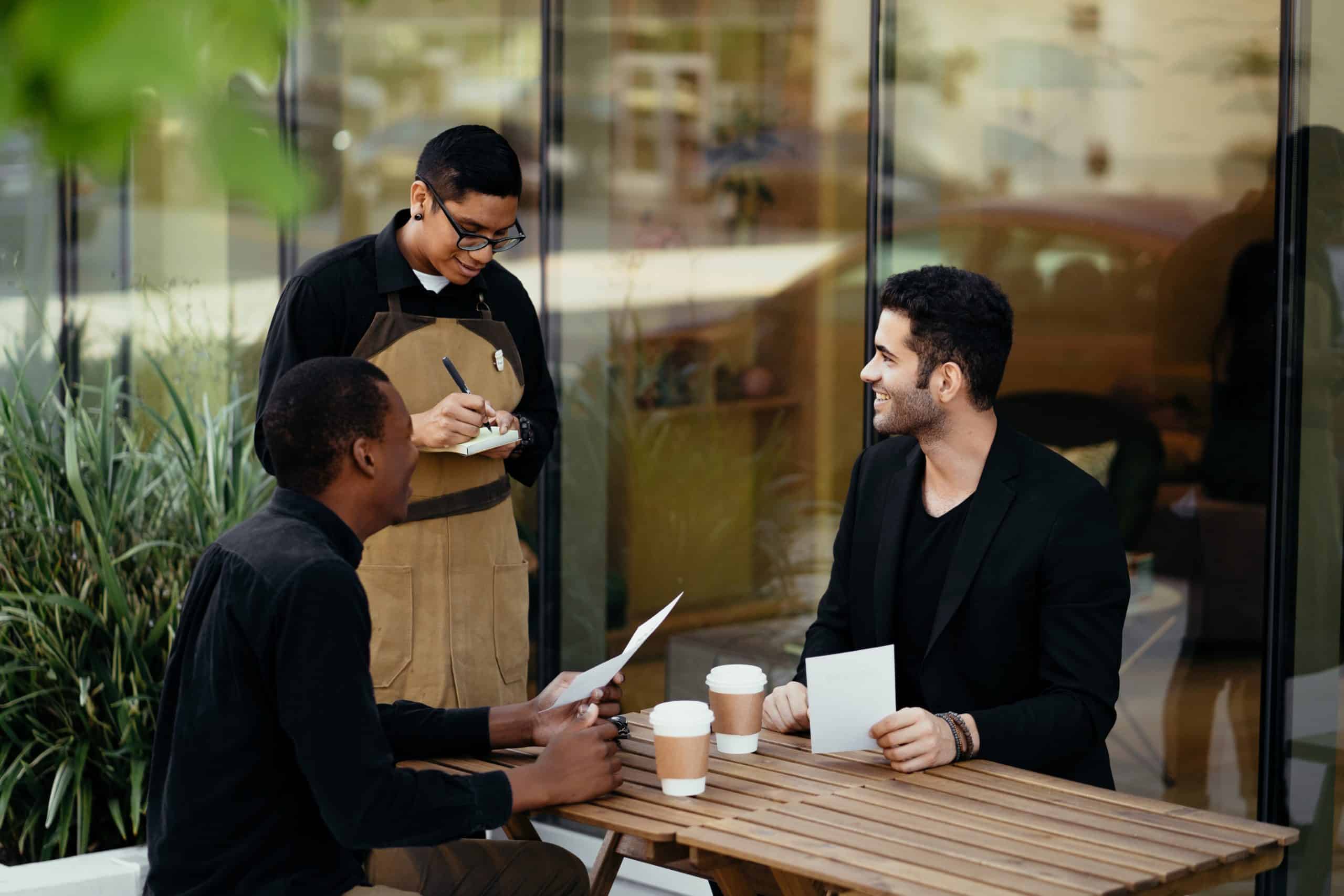 Limitations to Cash Back Cards
Unfortunately, there are still some limits to cash back cards. Depending on your spending habits, you might find that your card does not offer cash back on every purchase. There may be a limit to how much cash back you can earn.
Be sure to check the terms and conditions of your card for earning limits before deciding which card to go with. If you spend a lot, you want to make sure you pick a card that will allow you to maximize your earnings.
As mentioned earlier, cash back cards often come with higher APRs that can add up if you carry a balance.
These cards are best suited to those who only use them to buy things they would have purchased anyway such as groceries or gas. You should always plan on paying the card off in full at the end of every month to avoid these heavy interest rates.
How Do Travel Miles Work?
If you do a lot of traveling, you might prefer to use a card that rewards you with travel miles instead of cash back. This is still a great option for those who want to utilize a rewards card that puts money back in their pocket. You can use your airline miles to pay for your next vacation or trip to visit family across the country. How does it actually work?
Much like cash back, credit card miles are granted based on how much you spend. For example, you might earn one mile per dollar spent. You may earn more miles on certain purchases made with the credit card such as travel arrangements, flights, or hotels. In these higher categories, you may earn two to three miles per dollar spent.
While your credit card does refer to them as miles you earn, that is not actually how the rewards are redeemed.
It is actually based on how much you spend on a particular flight. In most cases, one mile is the equivalent to about $0.01 toward your airline ticket. In other words, a $300 ticket would cost you about 30,000 miles.
There are a few different types of travel credit cards you can get. The first is a card that is co-branded with a specific airline, such as an American Express Card, that is offered in conjunction with Delta. You may earn extra points for spending money with Delta, but you can also only redeem miles with that particular airline.
The benefit to these cards is that they may come with additional perks like priority seating or extra checked bags.
The second type is a more generic travel credit card. Instead of limiting your points to one particular airline, you can use them in a broader sense. You might be able to redeem miles for more than just flights. They can be used for hotels, car rentals, and even tours. Generic travel cards frequently partner with several airlines so that you have options for where to spend your points instead of requiring you to work with one specific airline.
While I don't have a travel card right now, I plan to get one soon as we are making travel more of a priority in the coming years. I will most likely opt for a generic travel card that allows me to cash in points for hotels and other travel accommodations instead of just flights.
This gives me the maximum flexibility to spend my points however I see fit instead of pigeonholing me to one specific airline. However, if you always travel by a specific airline, a co-branded card might be a good fit for you. Consider how you travel most often and then determine what type of card is right for you.
No matter which type of travel credit card you are looking for, be sure to look into cards that offer signup bonuses. If you can meet certain spending requirements, you will unlock a massive number of points.
For example, spending a few thousand dollars in the first three months of opening your account may reward you with 50,000 airline miles.
Limitations to a Travel Card
Unfortunately, redeeming the rewards for your travel card may not be as easy as you think. There are some limitations to what you can redeem and when. Each program is going to be completely unique. The redemption system may be different for each card, but most of the time you will log into an online portal to redeem your rewards.
Here is where you will encounter a few obstacles.
First and foremost, you will not be able to travel on every date. Redemptions are not available on these so-called blackout dates. Many blackout dates occur around the major holidays or during the peak travel seasons. You will have to be a bit flexible with your travel arrangements so that you can work around these dates.
It's best if you can try to redeem your airline miles well in advance of your trip. This opens up the most dates for you to select from, allows you to look for the least expensive flights, and prevents you from paying extra money for a last-minute booking.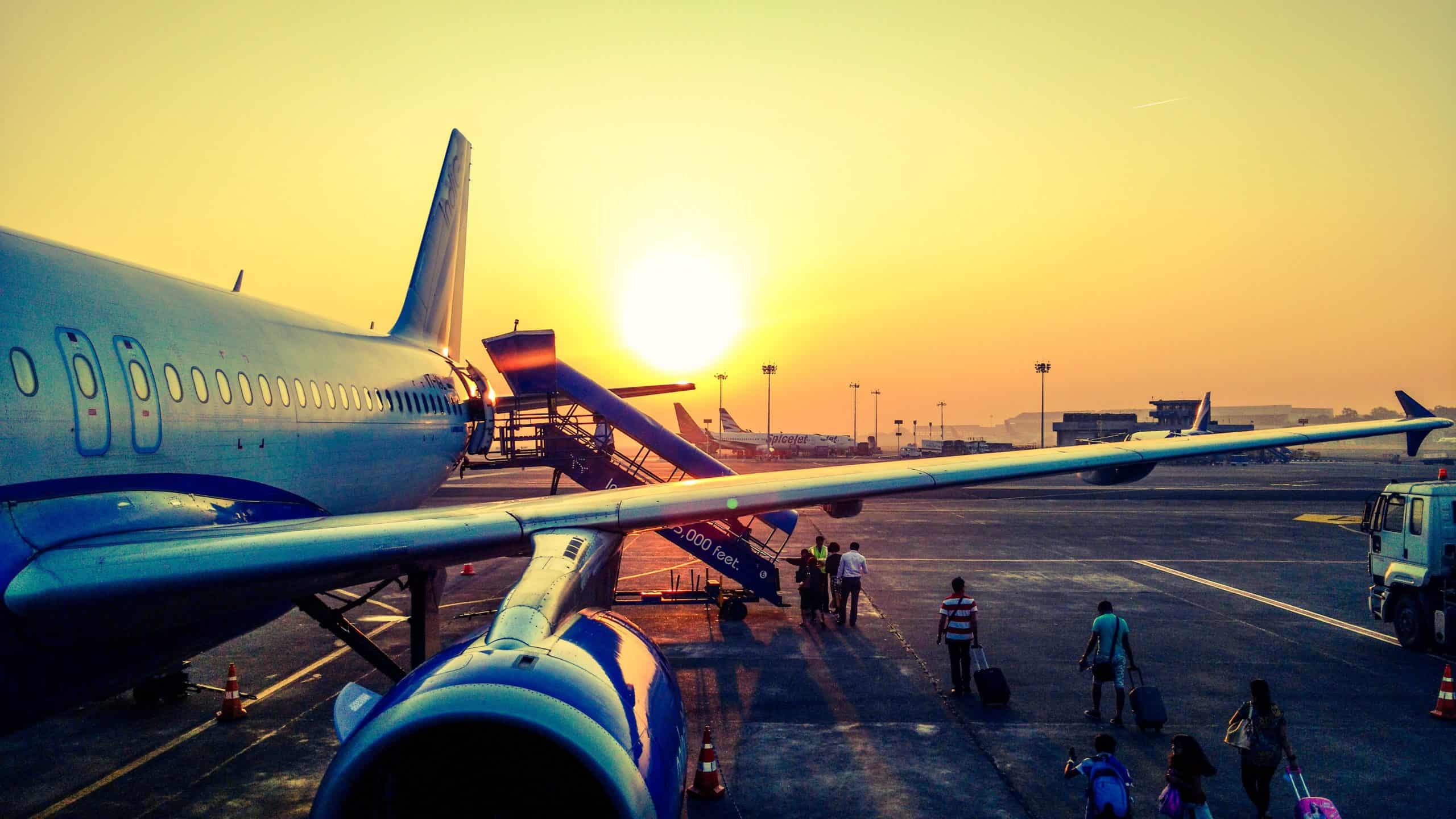 Determining What You Qualify For
Most credit cards have a minimum credit score necessary to qualify for these types of perks. The best thing to do is check your credit score before applying. Those with good credit are more likely to qualify for cards that have better deals on cash back or travel rewards.
You can access your credit score for free through your current credit card company or through programs like myFICO.com that charge a nominal fee. I always check my credit score at the bottom of my monthly credit card statement. This is a complimentary service that helps me keep tabs on my overall financial health.
If your credit score isn't where you want it to be, you can pull your credit report to figure out why. All you have to do is go to annualcreditreport.com to get a free copy of your credit report from each of the three major bureaus. You are entitled to one free credit report every twelve months.
Take the time to look through this report closely for errors or information that needs to be updated. If you spot an error, you can file a dispute with the credit bureau and provide proof of the error to have it removed. Filing disputes can take a while to show the desired effects, but it is well worth the time.
For example, my parents were working on improving their credit score so they checked their credit report. It showed that they still owed money on an auto loan that had been paid off months earlier.
They submitted proof of the payoff to the credit bureau, had the line item removed, and improved their credit score over the next couple of months.
Rewards credit cards usually require a higher credit score than secured credit cards or those without some of these perks. Every credit card company will have their own requirements, but most will want to see a credit score of 690 or above. The best offers are typically given to those with higher scores over 720 and closer to the perfect score of 850.
Choosing the Right Card for You
When I started out with my first credit card, I had no idea that other cards were offering such generous rewards on purchases I was going to make anyway. With my next card, I have earned hundreds of dollars in cash back just for purchases I needed to make like groceries or gas.
Cash back cards and travel cards both offer unique perks that you might want to take advantage of if you are already going to be spending money. Just be sure to always pay your balance in full every month to avoid any interest charges. Otherwise, you may negate any cashback earnings you receive.
Cash back cards refund you a portion of your purchase in cash, gift cards, or statement credit. Travel cards allow you to earn airline miles that can be cashed in on plane tickets, hotel stays, and even rental cars.
Not to mention, most cards have additional perks like free credit scores, price and purchase protection, extended warranties, and fraud protection. Most people could benefit from some of these advantages, because of the added convenience and savings.

The Bottom Line
If you are in the market for a new credit card, be sure to check your credit score to find out what you qualify for. Then, get to researching the best cards that offer the perks you want whether that means cash back or airline miles.
Compare each card side-by side, and be sure to look at each card's terms and conditions before formally applying. You're certain to find a credit card that works for your wallet!