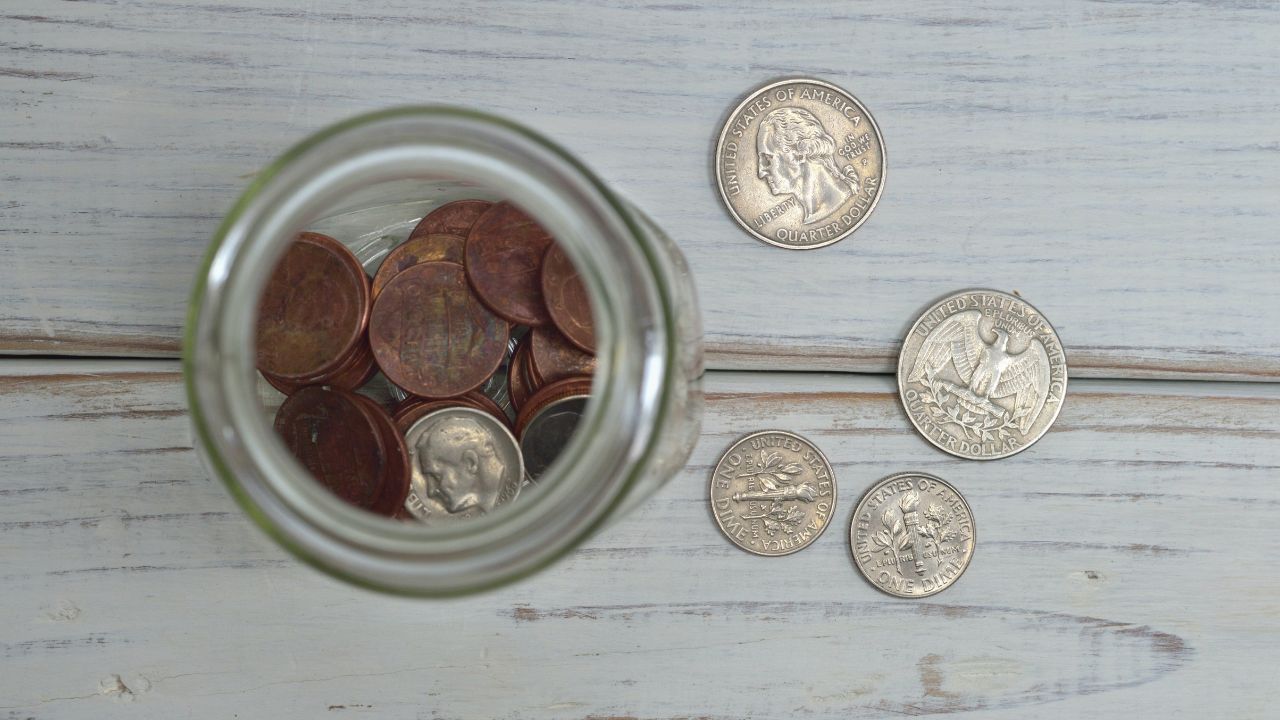 Disclaimer
We only endorse products that we truly believe in. Some of the links below may earn us some extra guac at no additional cost to you. Please pass the chips & thank you for feeding our habit.
Shortly after I left college for the first time, I knew that I needed to start saving more. My account was drifting dangerously close to overdrawn month after month. I had no idea how I would pay for new tires for my car or even an unexpected medical bill. 
Having a savings account meant more security for me financially, but I had no idea how to save when money was tight. But, after years of trial and error, I've learned some serious lessons when it comes to saving when money is tight.
In order to save when money is tight, try:
Using cash instead of credit

Cutting back on spending

Using automation

A high-yield savings account

Defining your goals

Expanding your income
I can now confidently say that I'm a pretty good saver after years of practice. And even though I've never been known as a money-bags, I've still managed to save a good chunk of money over time.
So, if money is tight, and you're looking to save, look no further! Here's six things anyone can do to save money on nearly any salary.
How To Save When Money Is Tight
Even when money might not be plentiful, there are lots of things you can do to rack up your savings instead of your debt. 
Follow some of these simple tips to get started on a path to a greater sense of financial freedom.
1. Don't Fill The Gaps With Credit Cards
When money is tight, it can be tempting to rely on credit cards to cover the cost of your personal expenses and any splurge items that you just have to have. 
Many people treat credit cards as if they offer free money, but the bill will come eventually – with interest. 
Credit cards can be a great tool but only if you are able to pay them off at the end of each billing cycle.
If you know that you won't be able to make the payment on the credit card in full, it's best to find another way to pay or forego the purchase altogether.
Plus, money will be even tighter when that bill comes around and it has interest tacked onto it.
Racking up debt on your credit card can make it harder for you to have purchase power later on when you want to buy a new car or purchase a home. 
It will raise your debt-to-income ratio and make you look like more of a risk to lenders. Don't put your financial future in jeopardy by using credit cards to fill in the gap.
And beware of other credit traps, like:
0% APR financing

Pay-day loans

Buy-Now-Pay-Later services
All of these credit taps will lure you in with a false sense of security, thinking you're able to afford what you're buying.
But the reality is, getting into debt like this will hurt your chances of saving money in the future. 
Which means you won't have the money to buy something else that you might really need down the road.
2. Cut Back On Your Spending
Take a closer look at your budget when money is tight and see where you can trim the fat. 
Do you really need: 
A Netflix account

The newest iPhone

A Starbucks latte every morning

A luxury car
Slashing expenses in just one area may not be as effective as you want it to be. 
While $50 here and there can certainly add up, you'll be better off if you can cut back across multiple categories.
Imagine if you could cut your bills by $50 in four areas. That would mean an extra $200 each month that you could put back into savings.
In less than a year, you would have decent savings built up in case of emergencies. 
It's not a whole lot, but something is better than nothing when you don't have anything saved at all.
And you don't have to quit these things forever – just while you're trying to build your savings account.
Once you have a good chunk of money saved, you can slowly start to add some luxuries back into your life, so long as you can afford them.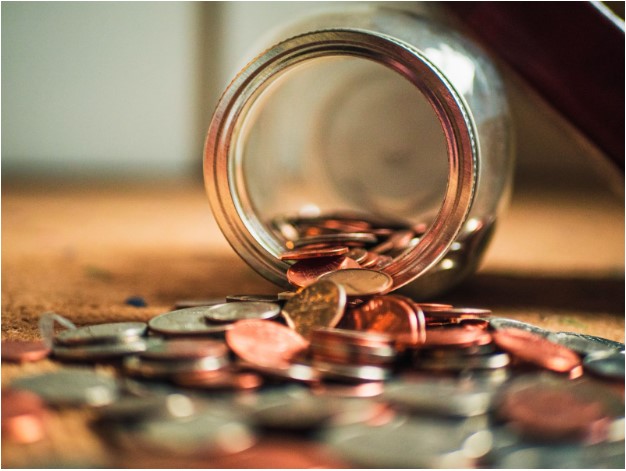 3. Automate Your Savings
You aren't quite sure what happens to your money, but you know that it seems to disappear from your bank account by the end of the month. 
Does it go toward bills or are you spending frivolously on items that you don't really need? Chances are that the latter is where most of the problem lies.
If this is the case, legendary investor Warren Buffett has some advice, "do not save what is left after spending, spend what is left after saving."
One of the best ways to save when money is tight, is to automate what you can. When your paycheck hits your bank account, set it up so that a portion of that check automatically goes into savings. 
This way, you'll never have to worry about saving money again, because it's already done for you on a regular basis.
And it should be in an account that is hard for you to access so you'll be less tempted to withdraw it.
When the money is automatically taken out of your account, you won't even miss it.
4. Get A High Yield Savings Account
While we're on the subject of automating your savings, don't put your money in just any old bank account. 
Instead, use a high-yield savings account to maximize your savings.
Most savings accounts offer an interest rate of around 0.01%, meaning your money is gaining next to nothing while sitting at a traditional bank.
In fact, it's losing a considerable amount of value every year, because of things like inflation, which reached an over 40 year high of around 8.5% in July of 2022.
So even though you're saving diligently, the value of your dollars is going down, which means you have two choices: save even more money or move your money to a place where it's going to gain value, not lose value.
A high-yield savings account account allows you to earn interest on money that is left to sit in your account. 
You'll earn substantially more without having to lift a finger or take any financial risks.
CIT Bank* offers some of the highest rates for their savings accounts at around 1.40% APY.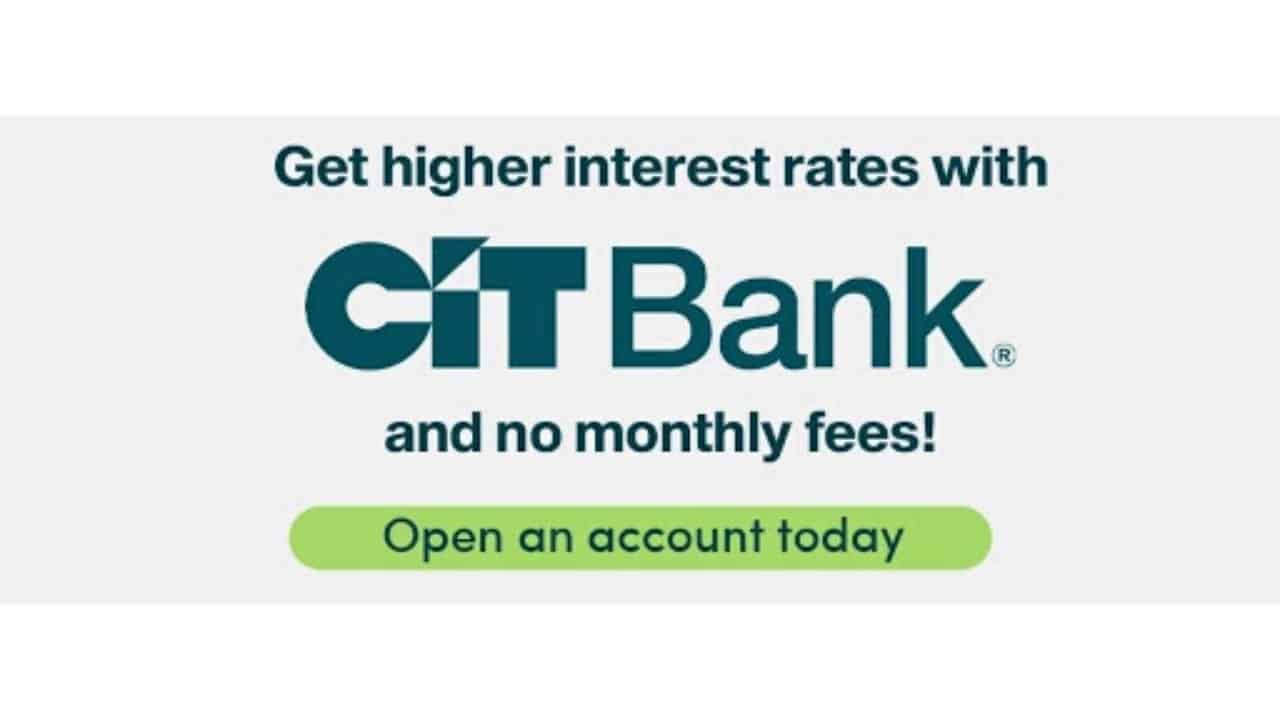 5. Define Your Goals
It will be more challenging to save when money is tight if you don't remember what you're doing it for. 
People typically save for things like:
A new car

Emergencies 

A vacation

A home

Education
The point is to come up with tangible goals for your savings so that you're not just throwing money away for no reason.
Your goal might even just be to rest knowing that you could pay for an unexpected medical bill if it arises.
The best way to do this is to keep your goals front and center.
Keep them written on your fridge, track your finances daily with a personal finance app, or keep a chart showing how much further you have to go to reach your goal – a budget is a great place to keep track of these goals.
Make sure you know exactly what you're working toward if you want to make savings a regular part of your financial success.
6. Try To Expand Your Income
The good news is that your income doesn't have to be set by your boss. With the internet at your disposal, you can find plenty of fresh income sources and start your own side hustle.
Some of the most popular side hustles out there are:
Publishing an eBook

Create a course

Freelance your skills

Start a business

Drive for Uber or Lyft 
Whether you are looking for passive income or something more active, there is no shortage of things you can try to raise more money and get to your financial goals faster. 
Even just a few hundred dollars extra each month can add up over the course of a year and leave you that much closer to your goal.
Saving When Money Is Tight
We get it – when your bank account is dwindling, it can feel impossible to save money to reach your long-term financial goals. 
Even when money is tight, there are plenty of unique ways that you can start to save more without blowing your budget. 
Some will require work on your part like starting a side hustle. Others require only self-discipline such as automating your savings.
No matter where the hang-up is for you, these six tips will help you to save more money without regard to how much you have coming in each month.