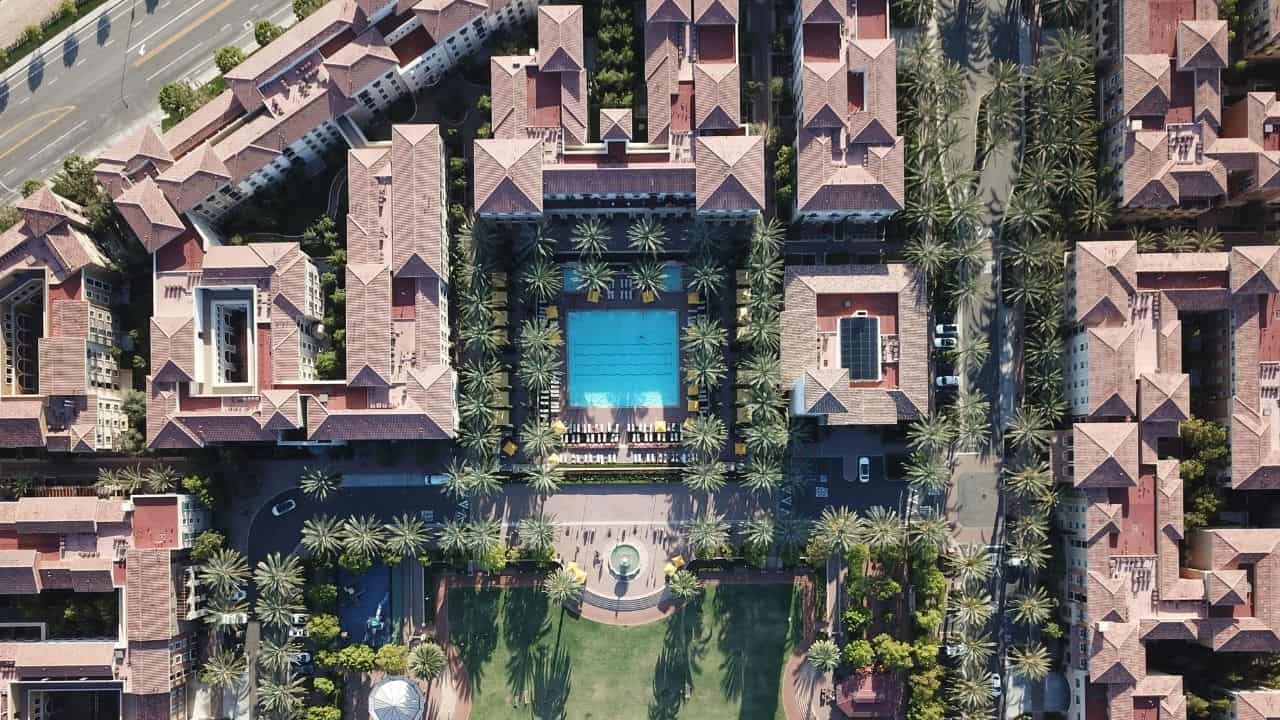 Disclaimer
We only endorse products that we truly believe in. Some of the links below may earn us some extra guac at no additional cost to you. Please pass the chips & thank you for feeding our habit.
How old do you have to be to start investing in real estate? As it turns out, young adults can begin as soon as they turn 18 and are legally able to sign documents.
While investing in real estate can be a great way to build lifelong wealth, it's not without its challenges. Especially for younger people, the lack of capital, credit history, and experience could all inhibit their chances of success. So for people who really want to build a future real estate empire, how can they begin their journey?
Young adults who'd like to start investing in real estate at 18 have plenty of great options. They could become active investors through owning physical properties, passively invest REITs or crowdfunded real estate, or get involved indirectly through property management and wholesaling.
In short, many of the same strategies that older investors use every day can be utilized by younger investors. However, they'll have to be more strategic about getting past critical roadblocks such as financing and experience. In this post, we'll explore a few ways how someone just turning 18 can get started investing in real estate.
Getting Started Investing In Real Estate Young
When we asked our Minority Mindset audience "How do you feel about real estate investing?", the majority of 72 percent voted "I Love It!". And it's easy to see why.
Real estate is a different animal than investing in the stock market, crypto, or other assets. In general, most properties tend to increase in value over time. There are definitely fluctuations between a buyers' and sellers' market, but it's nothing compared to the wild rides you'll find on Wall Street.
Furthermore, building a real estate empire can be a scalable way to multiply your income streams. Lots of enterprising young people have gone from owning one rental property to dozens and increased their income streams several times over in the process.
However, young adults who are barely fresh out of high school won't have nearly the same skills or resources as someone more experienced. That's why they'll want to ease into the process by doing the following things first.
Educate Yourself
The first and best thing anyone can do is to learn as much as possible about how real estate works. No matter which path an investor chooses to go down, this will be a critical step because it will build the foundation for all future decisions going forward.
Fortunately, in our digital age, there are dozens of great ways to learn from successful real estate entrepreneurs:
Read books

Read blog posts

Watch YouTube videos

Listen to podcasts

Take an online course
The important things to take away from these resources are the building blocks that you can use to lay out your own plan. Read through examples from the experts and decide if you think you could recreate their steps. Also, take note of methods you don't feel comfortable with so that you can avoid these going forward.
Prepare Your Mindset
Unlike other investments like stocks or crypto, real estate is a long game. You'll earn lots of good money if you make careful decisions, minimize your risks, and wait for the market to go up. But it could also take several years before this comes to fruition.
For someone who's only 18 years old, be honest with yourself about whether or not you'll have the patience to see this through. If you think you'll need your money sooner than five years, or you'd rather chase after faster returns, then real estate may not be your best choice.
Understand Your Options
When you're young, you may have a very limited picture of what investing in real estate means. However, it may surprise you to learn that there are actually many ways a person can get involved in this market.
Here are a few of the major categories for real estate investors: 
Actively investing

– Owning a rental property or house hacking

Passively investing

– Buying and holding investment funds that manage real estate on your behalf

Investing without money

– Working with real estate indirectly through alternative means like property management or wholesaling
In the following sections, we'll explain each of these strategies more thoroughly.
How to Actively Invest in Real Estate
When most people think of having an investment property, they imagine owning a physical home that they can see and touch. This method works great for people who are more hands-on and not afraid to get involved with managing tenants.
There are two good strategies that young people can use to invest directly in real estate: Owning a rental property and house hacking.
Owning a Rental Property 
Rental property ownership is one of the most tried and true forms of real estate investing. Why? Because while everyone needs a place to live, not everybody can afford their own home.
A rental property can be any structure that can be leased to tenants:
Single-family house

Condo

Apartment unit
Pros: Once you get some good-paying tenants, the rental payments can be used to cover the cost of the mortgage. This means you'll effectively be using other people's money to pay for your investment property and build equity.
In addition, it can be expected that homes in good neighborhoods will increase in value over time. This means that several years down the line when you're ready to sell, you'll not only recoup your equity but also make a profit from the home's appreciation in value.
Cons: Coming up with a 20 percent down payment and securing a loan can be somewhat challenging for an 18-year-old. For this strategy, it may be best to find a business partner or look for properties that are priced to move.
Also, be prepared to be responsible for managing tenants. If something breaks in the middle of the night or they have a complaint, you'll be the one who gets to take care of it.
House Hacking 
Since the priority for most 18-year-olds is to move out of their parent's house and into their own place, one strategy that they might find particularly appealing is something that's been termed "house hacking". 
House hacking is basically where the homeowner shares their property with one or more tenants. The tenants might simply be roommates with free range of the whole house, or they could be designated to only certain spaces (such as a finished basement, converted garage, or the upper level of a duplex).
Pros: Not only do you get a place to live, but you're again using other people's money to pay for your mortgage. For instance, if the house payment is $800 per month and you've got two roommates who each pay $500 per month, then you'll essentially be living there for free and pocketing an extra $200 every month.
Also, similar to a rental property, this is a good long-term strategy because it helps you to build equity in the property. When you finally decide to sell it someday, you'll be the one receiving the proceeds.
Cons: Depending on what part of the house you decide to put, you might end up seeing an awful lot of the tenants in shared spaces such as the kitchen or living room. Compared to a rental property where you might only see the tenants once every few months, you'll need to be prepared to give up some of your privacy.
How To Passively Invest In Real Estate
If the thought of dealing with tenants or being responsible for physical properties seems like too much to deal with, then you're not alone. There are a lot of people who recognize that real estate has a lot of investment potential but they'd prefer to be more hands-off in their approach.
Fortunately, there are ways for these types of people to make money too with REITs and real estate crowdfunding.
REITs
A REIT is a "real estate investment trust". This is a company that buys and manages properties, administers loans, or performs some combination of the two.
Unlike single-family rental houses, REITs invest in some serious commercial property. The typical REIT portfolio might consist of:
Office buildings

Shopping centers

Apartment buildings

Hotels

Warehouses

Etc.
As businesses move in and occupy these structures, they will pay rent to the REIT. The REIT is then required by law to distribute at least 90 percent of its net earnings back to the shareholders in the form of dividend payments. The share prices of REITs can also appreciate over time as well.
Pros: For an 18-year-old, the best part about a REIT is its simplicity. Shares of publicly-traded REITs can be bought and sold anytime just like stocks. Any 18-year-old can create an account with a trading app like M1 Finance or Robinhood and get started right away.
Additionally, risk-averse investors will like the fact that they're receiving steady dividend payments from the REIT.
Cons: REITs are somewhat limited by how much they can grow. Unlike other types of investments which may have the potential to double in value, a REIT's progression will usually be much slower.
Also, just like stocks, there's no guarantee that the REIT won't lose value. For instance, if the economy goes into a recession and your shares lose value, then you'll have to wait until they recover or sell them at a loss.
Crowdfunded Real Estate
Most young people are no strangers to crowdfunding platforms like GoFundMe or Kickstarter. However, there's a new breed of real estate entrepreneurs who are using that same business model to raise the capital they need for their ventures through what's called "crowdfunded real estate".
A real estate crowdfunding platform is a company that connects people sponsoring various real estate projects with casual investors like you and me. People with lots of money to invest will be able to pick and choose which projects they'd like to fund. However, the average 18-year-old will most likely be limited to the platform's private REIT of various projects.
Most real estate crowdfunding platforms such as RealtyMogul and YieldStreet will allow an 18-year-old to join. However, the minimum investment can be somewhat steep ranging from $2,500 to $5,000.
One of the most popular platforms Fundrise has the lowest barrier to entry asking for only a minimum investment of only $10 to get started. However, members have to be at least 19 years old to join.
Pros: Similar to public REITs, these private REITs will also pay dividends. In fact, because they're private, the distributions and value of the shares tend to be more steady.
Also similar to publicly-traded REITs, investors will also be taking part in larger commercial real estate developments that they would have never had the chance to invest in on their own.
Cons: Liquidity will be very poor. Investors will typically have to commit funds for an average of five years or face a penalty for early redemptions.
In addition, since these are private investments, there's no guarantee that you'll be able to sell your shares when you're ready. During periods of economic turbulence, the platform reserves the right to temporarily freeze the sale of your assets.
Investing In Real Estate Without Money
Young adults may admittedly have a hard time coming up with the capital or time to commit to being an active or passive real estate investor. However, that doesn't mean they still can't learn the ropes or earn money from being involved with investment properties. Here are two strategies to try.
Property Management
When rental house owners have too many properties to keep track of, oftentimes they'll employ what's called a property manager. A property manager can be an individual or service that handles all of the day-to-day work of managing a rental property. This may include:
Interviewing tenants

Basic property maintenance (i.e., mowing the lawn)

Collecting rent

Making or contracting repairs 

Evicting tenants
Pros: Besides being paid for your services, you'll learn firsthand what it's like to own and operate a rental property. This could be a great crash course to not just managing tenants but also absorbing how the property owners operate and make their money.
Cons: You won't actually own the property or make any money from the rent. The "investment" here will be in gaining the experience and knowledge necessary to create your own empire someday.
Wholesaling
Wholesaling is when you connect with a property owner and get them to agree (by contract) to sell their home for a set price. You'll then work to find a buyer who agrees to buy it at a higher cost. The difference in prices is the profit you'll take as a finder's fee.
Pros: With wholesaling, you'll never actually buy the property. You're only selling the right to assign the sale of the property.
Cons: Wholesaling is not for passive types. It involves a lot of negotiation, networking, and self-motivation to see the deal through.
How To Start Investing In Real Estate At 18 In 5 Steps
Young adults can start their venture into the world of real estate by following these steps.
1. Pick Your Strategy
Among the six different methods we've discussed so far, which one seems like the best fit for you?
Active investor

Passive investor

Getting involved without investing any money
Re-read the pros and cons of each one, consider which one seems the best, and then select the strategy that you're most comfortable with.
2. Find Your Investment
Given the path you plan to take, the next thing is to find the asset you wish to buy. For instance, if you'd like to become a landlord, then find an entry-level property at a good price. Or if you'd prefer to invest in a REIT, start researching options through your brokerage or a crowdfunded real estate platform.
3. Get Your Funding
For those people who plan on owning property directly, one challenge they'll encounter is coming up with the money they'll need. Since most teenagers have limited capital and no established credit, it will be almost impossible to get a regular, conventional loan by yourself. 
Instead, try the following options:
FHA Mortgage

– This is a mortgage through the Federal Housing Administration (FHA) which is designed to help first-time homebuyers with little or no credit.

Co-Signers

– If you can get a parent or trusted adult to also sign for the loan, then their established credit score will help get it approved.

Capital Partner

– Bringing in one or more people with money to combine with yours to fund your real estate venture.
Especially for these last two options, remember that you're asking someone else to take a leap of faith for you. Don't violate their trust as this can lead to damaged personal relationships.
4. Buy The Asset
Once you've got the money you need, it's time to make your investment. If it's a property, then close on the loan. If it's a REIT, then fund your account.
5. Manage Your Investment
After you've owned your asset for a few months, it will be important to periodically check in and make sure it is performing the way you want it to. For instance, you might find that after 6 or 12 months your rental property has more expenses than you originally anticipated.
Similarly, you'll also want to check on your REITs. If you're not happy with the dividends they're paying or the share price appreciation, then perhaps you may want to consider trying out a different one instead.
You Can Invest In Real Estate Starting At 18
Getting into the world of real estate can be challenging when you're a young adult with little capital and no credit history. Fortunately, there's more than one way to start investing in real estate at 18.
Before you begin, spend some time educating yourself on how other real estate entrepreneurs become successful. You'll also want to make sure you put yourself in the mindset that this is going to be a long-term investment and not some get-rich-quick overnight plan.
The most direct way to get involved with real estate is to invest in a property directly. You could buy a property to use as a rental home, or you could live there yourself and lease out just a small space to tenants through house hacking.
If you're more of a passive investor, then you could also buy shares of publicly-traded REITs, sit back, and collect the dividend payments. Crowdfunded real estate will be another way to provide you with a similar investment opportunity and generate a steady stream of dividend payments.
If funding is limited, there's no reason you couldn't learn the ropes of real estate by becoming a property manager for another owner. Those who are good at deal-making could also learn how to wholesale a property.
As with all investments, you should get involved with the path that makes you feel the most comfortable. From there, explore your options for funding and find the specific investment that you'd like to acquire. 
You may get some strange looks for wanting to invest in real estate at age 18. But everyone starts somewhere, and most investors wish they had begun their journey a lot sooner than they did. Just know that by getting involved now, you'll only increase your chances of success and building lifelong wealth later in life.