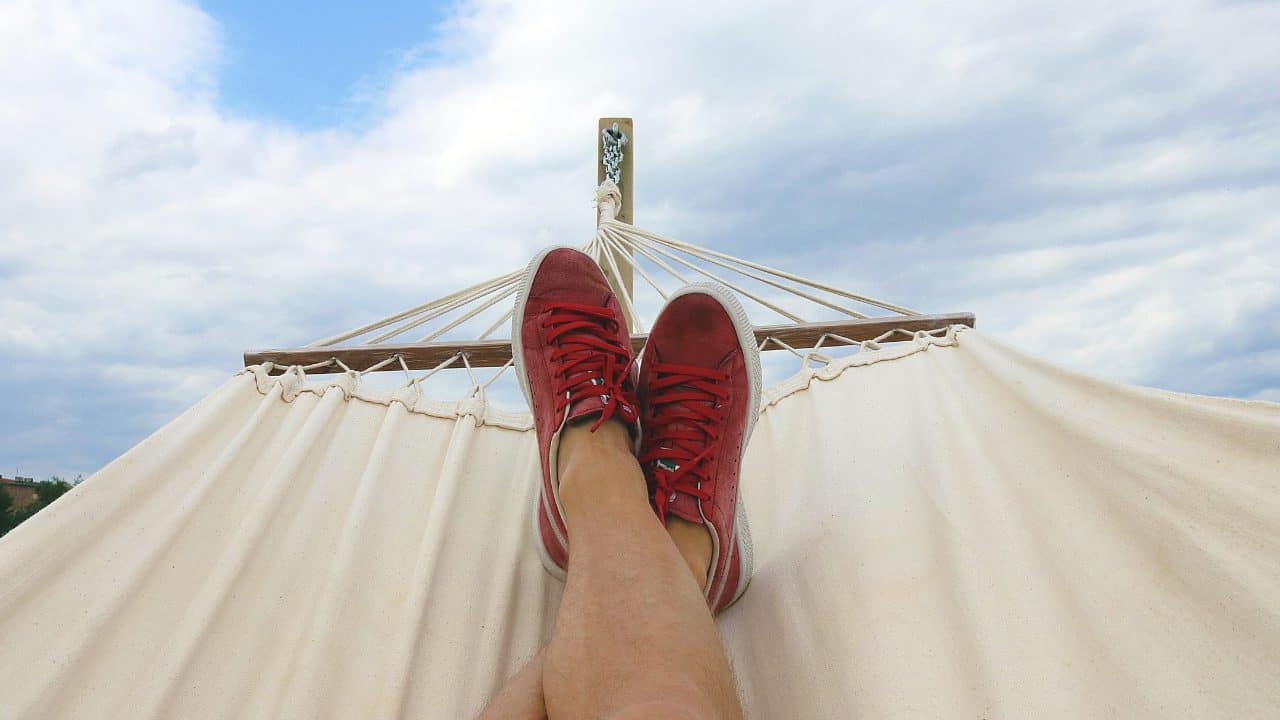 Disclaimer
We only endorse products that we truly believe in. Some of the links below may earn us some extra guac at no additional cost to you. Please pass the chips & thank you for feeding our habit.
All work and no play makes life pretty dull, huh? Vacations are a great way to expand your horizons and enjoy a little mental breathing room. Well, a vacation seems like a great idea until you visit Airbnb, find the bungalow of your dreams, and realize it costs $800 for a weekend.
Even a modest domestic vacation can set you back thousands of dollars if you aren't careful. As someone who's pursuing FIRE and who loves to travel, I know just how difficult it is to balance taking a much-needed break while saving money.
You can't vacation for free, but you can still enjoy a fun vacation with the right plan. Learn how to budget appropriately for a vacation and follow my 8 tips to help you save more money on a vacation.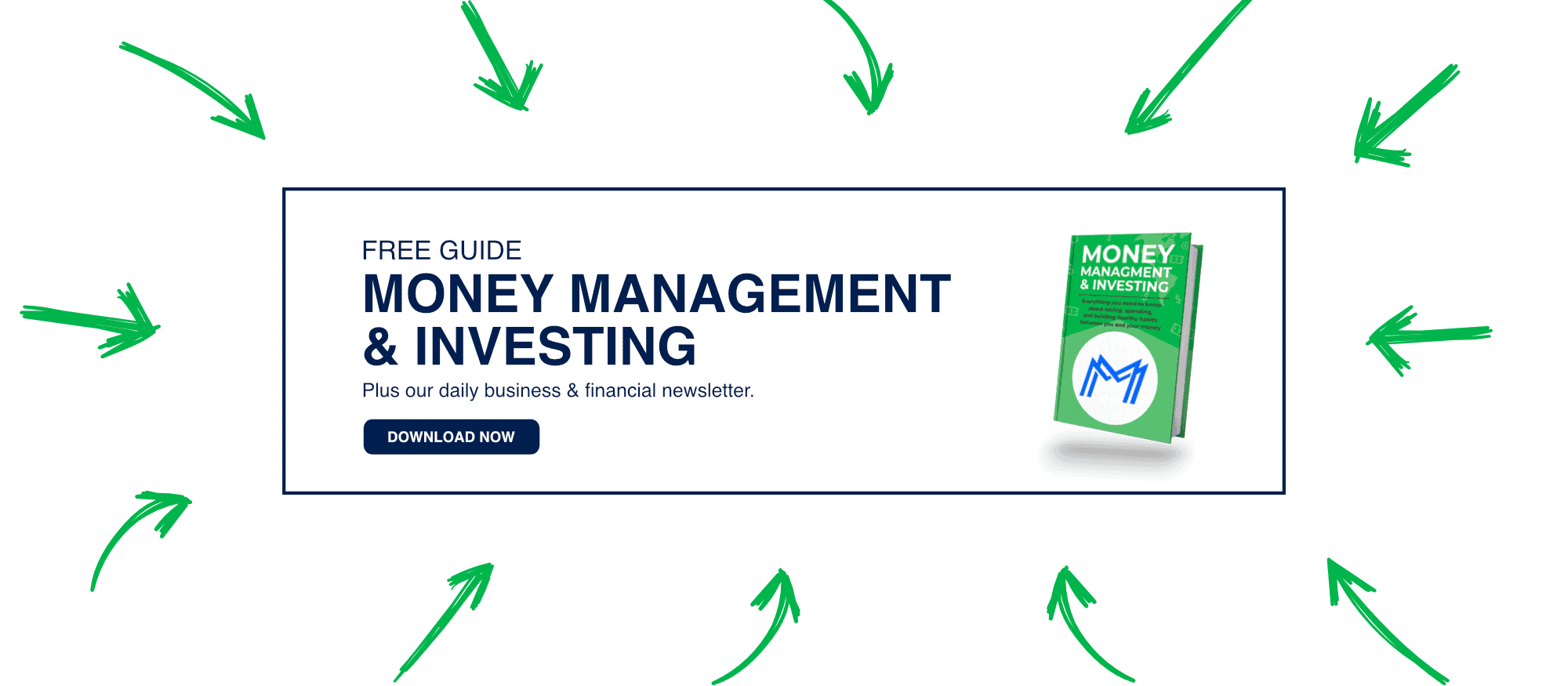 Budgeting for Your Vacation
The average vacation costs nearly $1,200 per person. While you could fork over thousands of dollars for your dream vacation, that isn't always the smartest option—especially if you're trying to save money.
Never fear! You can create a budget for your vacation by following these quick steps:
Step one: Know your priorities. Are you looking for a heart-pounding adventure or a relaxing getaway? Decide what type of vacation fits your needs so you can set an appropriate budget.
Step two: Set a budget. I'd love to tell you that I go on $10,000 vacations to exotic destinations, but that's just not the truth. I let my budget dictate where I go and what I do. If you know you can only afford a $3,000 vacation, don't let the allure of a pricey Hawaiian excursion throw you off-track.
Step three: Set savings goals. If you have $2,000 to spend on a vacation that's six months away, that means you need to save around $335 every month.
Step four: Hit your savings target. Check your budget every week. You should determine if you're on track to hitting your savings target. If you aren't, it's time to spend less, take on a side hustle, or plan a more modest vacation.
Step five: Set a daily vacation budget. Two weeks before you leave, set a daily spending limit for your vacation. Some people like to use the envelope system for this. Go to the bank and withdraw enough cash for your daily expenses. For example, if you want to spend $100 a day on a five-day vacation, withdraw $500 and put it in separate envelopes. This will help you avoid overspending and help you stay on-budget.
At this point, you know how much you need to save and you have a plan in place to make your goal a reality. But even then, you can slash your vacation costs and enjoy an even nicer trip with a few tricks. Follow these 8 tips to plan a nice vacation on a budget.
1. Book a Cheaper Vacation
Honestly, some vacations are cheaper than others. For example, we wanted to go to Mexico this summer, but after seeing the cost of airfare, we settled for a trip to South Padre Island instead.
You can still take a vacation if you're on a tight budget. That does mean you'll have to book a cheaper kind of vacation like:
A staycation: Explore your city like a tourist—without the cost of airfare or a hotel. Go to free-days at the museum, visit must-see tourist spots, and enjoy local fare. Sure, it might not be as exciting as a weekend in Paris, but a staycation is a low-stress and low-budget way to have fun.
Camping: You can go overboard with the gear here, so keep that in mind. But if you enjoy the great outdoors and want an affordable vacation near nature, go camping! Most national and state parks allow overnight camping for $5 – $50. You'll still need to bring your own food, water, and gear, but camping is still way cheaper than an international flight.
Less popular destinations: Would I love to visit the sun-kissed Miami beach this summer? Of course. But popular destinations are always going to be more expensive, and that's why my husband and I settled on South Padre Island instead of Miami or Maui. Try to look for less-desirable destinations to enjoy a cheaper vacation with fewer crowds.
2. Book Cheap Flights
Airfare is a huge vacation expense. Sourcing cheap flights is a science by itself, but just a few minutes of research will help you quickly spot the best deals on vacation travel. Generally speaking, you want to book your flight 1 – 3 months in advance for the best prices. But sometimes you can score awesome last-minute deals, so shop around online before booking your tickets.
I'm a big fan of Google Flights because it's cleaner than other flight pricing tools. It's also a great tool if you know when you want to go on vacation but are open to different destinations. But plenty of people swear that:
… help them find the cheapest flights possible, too.
I also save money on flights by:
Traveling on weekdays: Seriously. I save $50 – $200 by traveling on off-peak days. Try to book flights Monday through Thursday for cheaper prices.
Paying with airline rewards cards: Plenty of credit cards allow you to earn airline miles with every purchase. If you love traveling and want to collect free miles all year round, consider using a rewards credit card. (Remember to pay off the balance every month so you avoid interest charges!)
Paying with discount gift cards: I once paid for airfare to Denver with discounted Southwest gift cards. Sites like Gift Card Granny allow you to buy gift cards for less than the face value of the gift card. It's a little tedious, but I shaved $200 off our trip this way.
Booking less-desirable flights: The less convenient a flight is, the cheaper it usually is. Look for connecting flights, very late flights, or very early flights to save more money on your vacation.
3. Drive Instead of Fly
Not a fan of sky-high airfare? I don't blame you. Another option is to take your vacation on the road. For example, my family could have flown to Disney World, but the $4,000 price tag was too much, so we drove cross country to save money.
The big downside of driving is that it's a hassle and it takes more time. You'll also need to account for expenses like:
Gas
Food and snacks
Hotels
… when traveling long distances in a car. Do the math to see if a road trip makes sense. Sometimes it's a better deal, but other times, the drive time and costs just aren't worth it.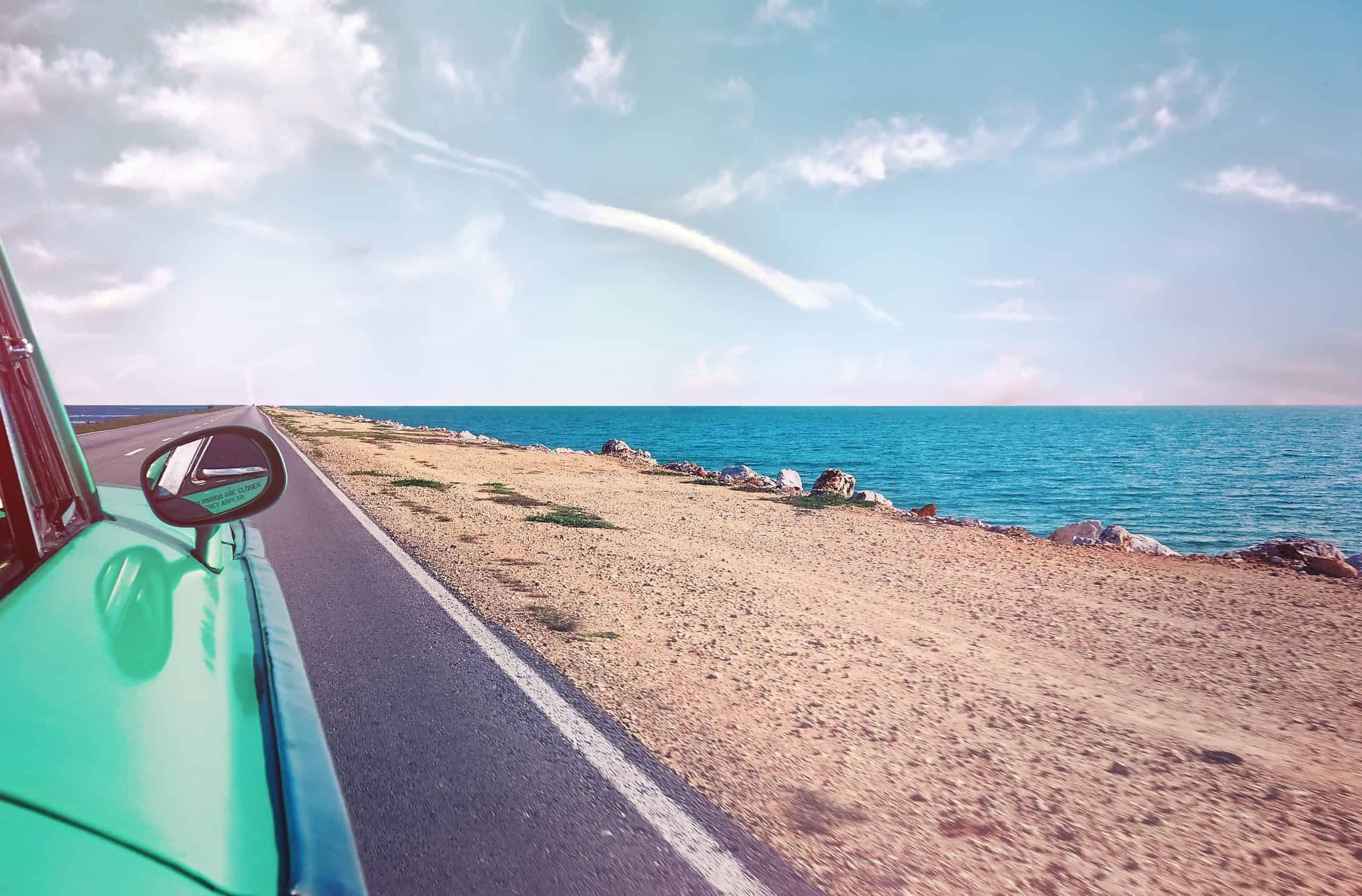 4. Stay in Cheaper Accommodations
I'm a huge fan of Holiday Inn Express, but it isn't always the cheapest option. In fact, standard hotel chains are usually more expensive than alternative accommodations. Depending on how adventurous you are, you might consider cheaper alternatives to a hotel like:
Bed and breakfasts: You won't always find B&Bs on Airbnb, but local bed and breakfasts are awesome. They're smaller and have a more homey feel, but they're generally quiet and cozy. Bed and breakfasts usually include food, snacks, drinks, and social events, too, so they're a great alternative to hotels.
Staying with friends and family: Do you know someone in your destination city? Give them a call! Most people are happy to let you stay over for free. Remember to be a polite guest: clean up after yourself, be reasonably quiet, and maybe treat your host to a nice dinner.
Couchsurfing: Couchsurfing.com connects travelers with local hosts. You can stay in a stranger's guest room or couch for free. It's great for meeting new people and having a little cultural exchange with locals, but it's definitely better suited for the more adventurous traveler.
Hostels: If you're going to be out and about all day and just need a place to sleep, consider a hostel. They aren't known for their cleanliness or privacy, but at $20 – $60 a night, they're a steal.
Volunteering: Are you down for a working vacation? Habitat for Humanity, WWOFF, and other charities offer subsidized vacations for eager volunteers. If you want a meaningful vacation in a foreign land, this is a great way to travel on the cheap.
It's important to compare amenities when you're booking accommodations, too. The hostel might cost $50 a night, but if the $100 hotel includes parking, food, and privacy, it might be worth the extra money.
5. Book Through a Members-only Club
Did you know that membership organizations and warehouse clubs can score you a sweet discount on your next vacation? Organizations like:
… offer discounted vacation bundles to their members. I booked my Disney World honeymoon through AAA and a vacation to Mexico through Costco, so I can say from experience that this is a great option! I easily saved $500 on my vacations by booking through a members' portal.
Members-only clubs give you access to discounted group rates that they negotiate with vendors. It might not always be a great deal, though, so price everything out a la carte to make sure you're saving money.
6. Travel at Unpopular Times
Certain times of the year are better for travel than others. After all, do you really want to visit Alaska in the middle of a bitter winter? Or trek through Italy in the blazing summer sun?
If you're willing to put up with inconvenient weather or missing popular events, off-peak travel will save you money. For example, I saved hundreds of dollars by traveling to South Korea during the monsoon season.
Most vacations cost more money in the summer because that's when people want to travel, but off-peak travel depends on your destination. You'll pay more to travel to Washington, D.C. when the cherry blossoms are in bloom in the spring while travel costs to Mexico peak from May – July. A quick Google search will tell you when it's the best time to visit your destination of choice.
7. Use Local Transportation
Please don't waste your money on taxis. Many foreign countries don't have services like Lyft or Uber, either, so these options aren't always available. So, if you can't use a rideshare service or taxi, how do you get around?
The cheapest way to travel around your vacation destination is to use local transportation. For example, when we were in Italy, my mom and I used Rome's bus system to get around. If you don't speak the local language, I highly recommend downloading an app like Google Translate so you can navigate the city safely.
8. Minimize Expenses While Traveling
Want to save more money on your vacation? You can make a few small adjustments to your daily vacation expenses to save more:
Cook your own meals: It's 5X cheaper to cook your own meals. I like booking Airbnbs with full kitchens for this reason. Cook your own breakfast, lunch, and snacks and spend your money on a nice dinner. As a bonus, you'll get to shop at a local grocery store, which is always a fun adventure!
Book accommodations with food: Know what you get for the money if you stay at a bed and breakfast or hotel. It's convenient staying at a place that includes food in the price, so don't overlook this perk.
Bring your own airplane snacks: Bring your own M&Ms, dried fruit, and gum instead of buying it at the airport or gas station. Airports won't usually allow liquid through security, but you can pack a platypus bag to fill up on water when you're waiting for your flight.
Find free activities: I like to do one paid activity every day between several free activities. That might mean checking out a local park, walking, people watching at the mall, or attending free cultural events. I can't tell you how much time I spent strolling the streets of Rome for the heck of it. Ask your hotel for a list of nearby attractions and events to see what you can do for free.

The Bottom Line
Sure, vacations are a luxury. You can live without a vacation. But life is about more than working, doing chores, and sleeping. It's important to budget in some fun now and again to reduce burnout and stress.
But even a modest vacation requires some kind of budget. Whether you're planning a staycation or an all-out international journey, you need to prepare for your trip well in advance. Take the time to budget for your vacation so you don't experience any financial setbacks.
If you want to create more wiggle room in your vacation budget, you can try:
Booking cheaper vacations.
Finding cheap flights.
Driving instead of flying.
Staying in cheaper hotels.
Booking through a members portal.
Traveling at off-peak times.
Using local transportation.
Minimizing daily expenses.
Sure, the cheapest option would be to forego a vacation entirely. But life is about more than work and discipline; you need to budget in the fun stuff, too! Follow these tips to plan a fun vacation where you can let your hair down—instead of panicking over the bills.